Daily Double Bet in Horse Racing – Understanding the Basics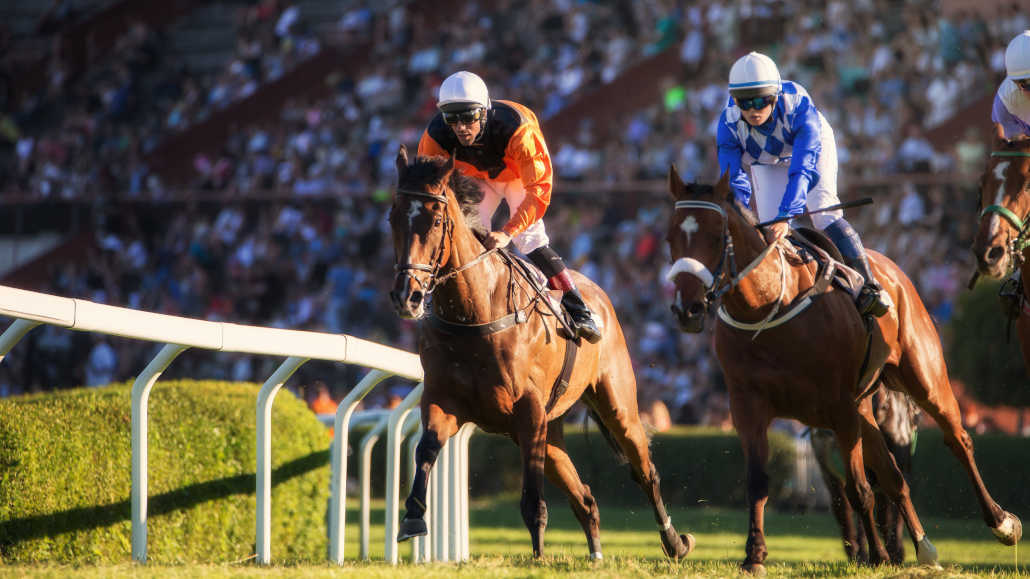 6 minutes
Last Updated: April 16, 2023
If you have heard the term daily double and were wondering what it means, you have come to the right place.
In this article we break down everything you need to know about one of the oldest and most popular bets in horse betting.
The daily double bet allows you to place a bet on two horses from two consecutive races. However, this short definition does it no justice, and we invite you to read the whole article to thoroughly comprehend this bet type.
The Daily Double Bet
The daily double is a term used in horse racing for a bet that allows punters to choose two horses from two consecutive races and bet on them to win their respective races.
This is one of the oldest and most popular options when it comes to betting on horses, primarily because it is very easy to learn and implement.
Additionally, the daily double bet allows bettors to save some time and place one bet for two races and increase their potential winnings.
When it comes to settling wager, the daily double bet is pretty straightforward. To receive a payout, both horses you selected must win their individual races. In case of any other result for either race, the bet settle as a losing one.
For example, if you place a bet with horses 1 and 2 for races 5 and 6, horse number 1 must win race number 5 and horse number 2 must win race number 6.
The Minimum Stake for the Daily Double Bet
Since the daily double essentially contains two to win bets, most online sportsbooks limit the minimum stake for this type of bet to $2.
There are some exceptions, though, and if you look hard enough, you can find betting sites that accept the daily double bet for as little as $0.50.
What Is the Maximum Bet for the Daily Double Bet
There isn't a fixed amount for the daily double bet maximum winnings since this amount depends on various factors that are individual for each bet. These include the odds, the selections, and the stake.
There are also factors on the platform or bookmaker level that some operators implement such as the maximum winnings for a ticket.
To learn more about these rules, visit the terms and conditions section of your online betting site.
Finally, if you are using a pari-mutuel system for betting on horses, your winnings will depend on the betting pool as well as on the number of winners, since the funds are distributed among the winning tickets.
The Each Way Double Bet
In horse racing, the each way double bet is a popular variation of the daily double bet> This bet allows punters to place two double bets, one containing the to-win selections and the other containing the to-place selections.
This bet will be a winning one if both horses win their races or if both horses finish in one of the first two spots in their races.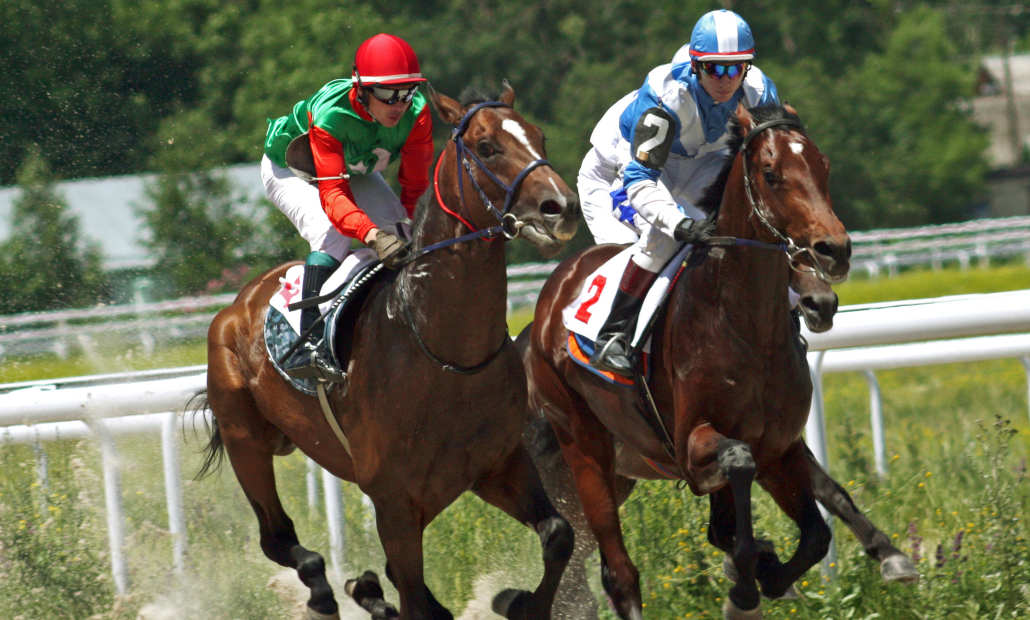 With the each way double bet, you are placing two bets, so you can expect this type of bet to be a little more expensive than the daily double bet.
Also, because this bet offers more opportunities the betting odds are usually around five times lower than for the daily double bet.
Placing a Daily Double Bet
There are a few steps that you need to follow to place your first daily double bet. We have listed them below:
Visit your bookmaker and log into your betting account
Open the "Horse Racing" section
Open the first race and click on your choice
Open the second race and click on your choice
In the bet slip select "Double"
Type in your stake and click on the "Place a bet" option
Horse Betting Strategies
Horse betting has been a popular source of amusement (and money for some punters) for centuries.
During this time, bettors have come up with all kinds of different betting strategies that either make the bets more fun or are profitable if applied correctly.
Today we bring you some of the most interesting strategies that have been invented over the years.
The 80/20 Approach
If you have been around horse betting for some time, you have probably heard the term 80/20 system. This is one of the most used systems when it comes to the daily double bet.
The 80/20 approach works on the principle of splitting your stake into two parts, an 80% and a 20% part of the stake.
When you are placing a bet with the daily double, you should place 80% of your stake on the horses to place and 20% of the stake on the horses to win their races.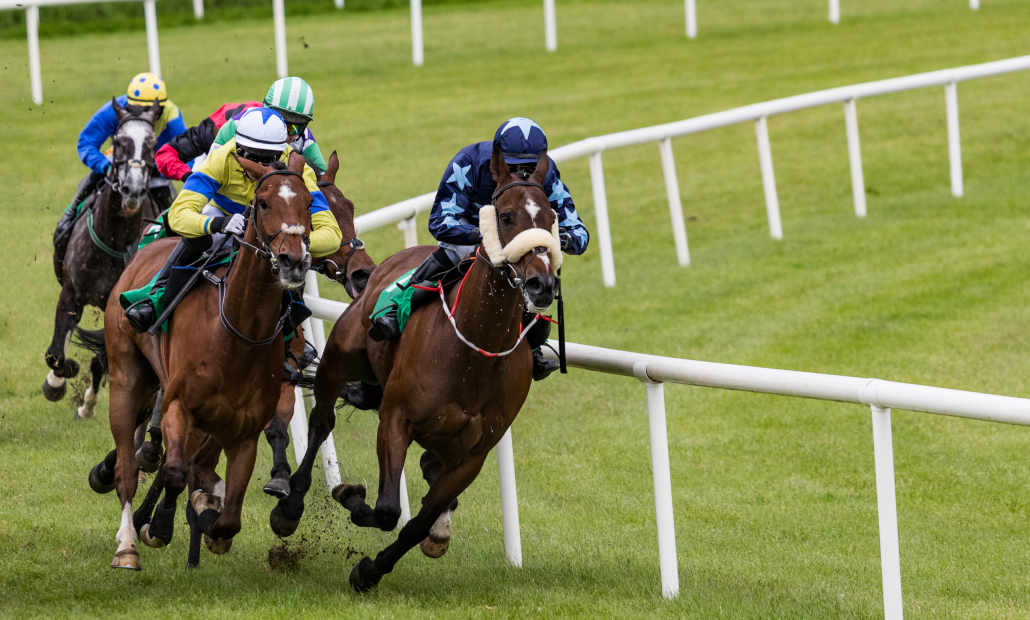 The important thing to note with this system is that it won't make you a winning bettor if you don't know how to pick horses, however, the thing that it will do is lower the variance and allow you to survive downswings.
With this said, you are best using this system on the exchanges, but you can also implement it on traditional bookmakers.
The Exacta Strategy
In horse betting, the exacta strategy is one of the simplest to apply, and this is probably a good place to start if you are a beginner.
With this strategy, you can place a bet on two horses that you think will finish in the first two places, also known as the exacta bet.
There are two ways in which you can use this bet to make wagers. You can use the exacta bet to predict which horses will finish in the top two places and in which order.
You can also lower the variance by predicting only which horses will finish in the top two places without predicting in which order with the exacta box bet.
The exacta strategy has become popular because it can create some pretty big potential payouts. Bettors also use it to lower the variance and manage their betting bankroll better.
The Dutch Betting Strategy
The Dutch Betting Strategy is one of the best betting strategies in theory. However, in practice, it can be pretty difficult to implement.
This strategy is based on taking advantage of differences in odds between different betting sites and placing value bets on multiple outcomes to gain small amounts of value.
With this strategy, the punter is winning little at the time, but they win often.
So, why don't all punters use this strategy? Well, there are a couple of reasons. The first one is that there has to be a disproportion in odds between bookmakers, which does not happen that often anymore.
The second reason is that it takes a lot of time to implement this strategy correctly, as bettors have to constantly look for disproportions in odds.
Finally, most amateur punters are not looking for small gains over the long run and are instead more interested in winning big quickly.
The Yankee Strategy
Finally, there is the Yankee strategy. This is one of the oldest strategies in horse betting and many seasoned punters are pretty familiar with it.
With the Yankee strategy, you need to bet on four horses from four races and you need at least two of those horses to win or to place (depending on which you choose) to win money.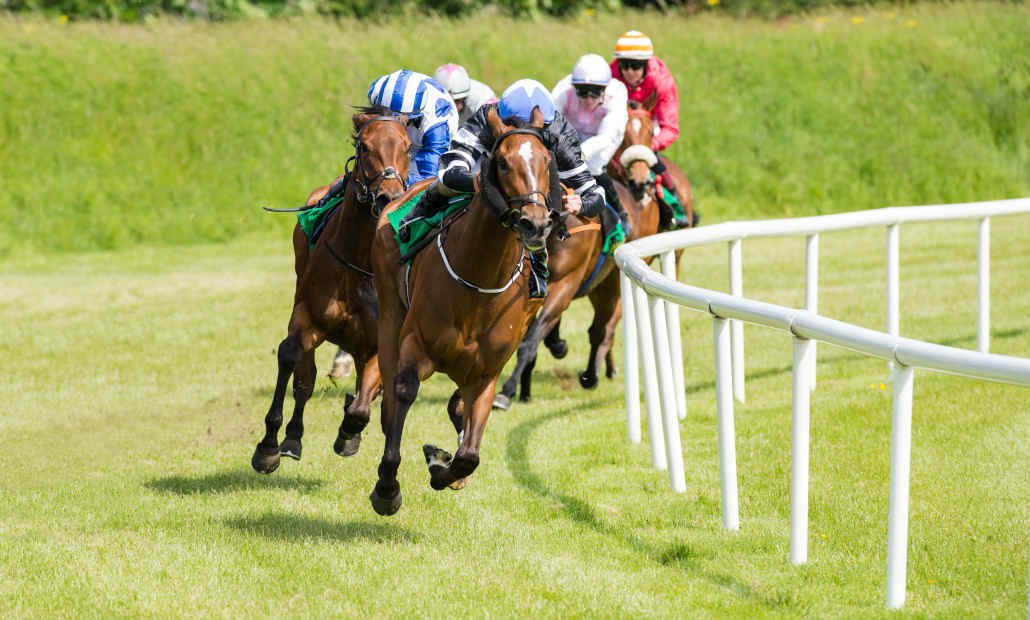 For this approach to work, you will have to place 11 different bets with the same stake; six doubles, four trebles, and one four-fold bet.
With this strategy you will be going for some pretty big payouts. However, you will also be staking a lot of money, so if you don't have a big bankroll, you should avoid this approach.
Final Thoughts on the Daily Double Bet in Horse Racing
The daily double is one of the more popular bets in horse racing as it allows bettors to save some time and increase their potential returns.
With this said, the one thing that you want to pay attention to with this bet type is the size of your bankroll and how many betting units you have.
If you have a big bankroll and you feel comfortable handling variance, then going with the basic daily double bet should be fine.
However, if your betting budget is a little tighter and your mental game is not the best, then going with the each-way double bet might be the smarter choice.