GGPoker Announces Roshambo – Win Major Tournament Tickets via Game of Rock, Paper, Scissors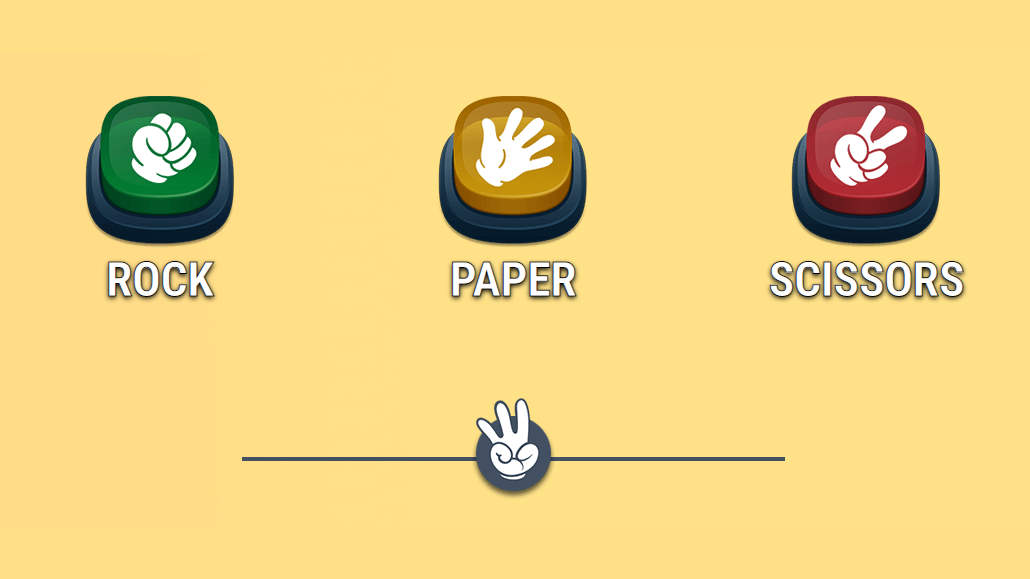 GGPoker has introduced a brand new type of poker satellites. Roshambo is a new type of poker game that mimics the popular game of "Rock, Paper, Scissors" to decide who qualifies for major online poker events.
Previously, GGPoker only offered regular poker satellites, which can be time-consuming and give the better players an edge over the weaker opponents.
Now, Roshambo poker satellites will give everyone the exact same chance of winning a seat to a major tournament by picking out one of three sets of cards at random and having them play out against your opponent's cards.
There is no skill involved in Roshambo, and each hand will come down to luck alone.
The luckiest players will win their seats into the tournament, but that's where the shenanigans end, as all Roshambo satellites will lead into real and very serious online poker tournaments.
How Does Roshambo Work?
A Roshambo satellite plays out as a series of heads-up poker matches, with each table decided over just one hand of poker.
Instead of being dealt cards randomly by the RNG, each player will need to click one of the three buttons depicting rock, paper, and scissors.
Each of the three buttons will be hiding one poker hand, which will be revealed once both you and your opponent have made your picks.
The three hands will always have similar equities against each other, with the operator advertising Roshambo using a classic example of 2♥2♦ vs. 10♠9♠ vs. A♣5♦.
Once the hands are selected and shown, the board will run out as it normally would in a Texas Hold'em tournament, and the winner will progress to the target tournament.
If both you and your opponent pick the same hand, or end up playing the board at the showdown, you will go again.
After three attempts, the RNG will randomly choose different starting hands for you and your opponent, to make sure the tournament runs smoothly.
While Roshambo may take away the skill element of poker from satellite tournaments, it will also lead to a steady influx of recreational players into major tournaments on GGPoker, while giving everyone an equal chance to qualify.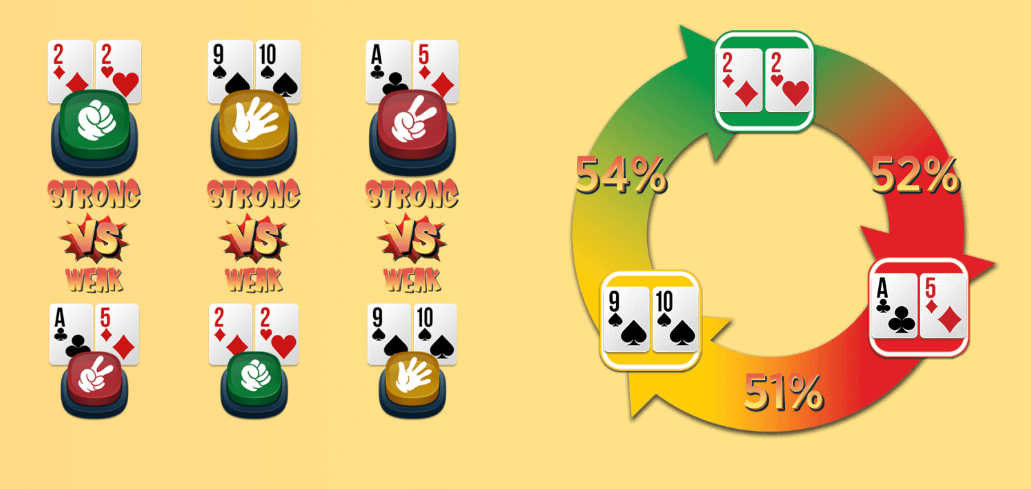 Roshambo will even out the playing field in the satellites and should lead to generally softer and more fun poker tournaments across the site, which plays in everyone's favor.
Note that Roshambo has not yet launched, but should be available in the coming days, although exact details and schedule for such events have not yet been announced.
More Value at GGPoker
Qualifying for poker tournaments via Roshambo is definitely not the only reason to join GGPoker these days, as the operator has plenty to offer.
Every new player gets a choice between a $100 rec-friendly bonus and a $600 deposit bonus, making the site ideal for both newcomers and the more experienced players.
GGPoker is giving away millions in promotions every month, with daily cash game leaderboards, freebies, and special tournaments for those who suffer a bad beat or a cooler being only the tip of the iceberg on the world's biggest poker site.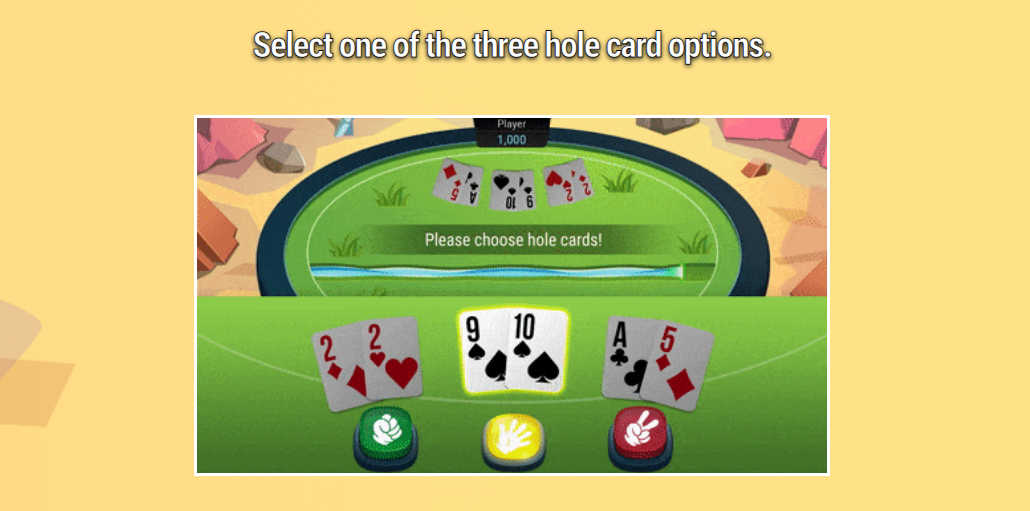 Add to that the fact that GGPoker has more active players than any other poker room in the world, and you have yourself a no-brainer.
Joining GGPoker today will guarantee you get in on all the best poker action and all the fun, and it's completely free to join.
Head over to GGPoker and create your account right now to get in on the action and be ready for Roshambo events that could get you a seat in major poker tournaments kicking off in coming days and weeks!