PartyPoker and McLaren Continuing Their Fan-Focused Partnership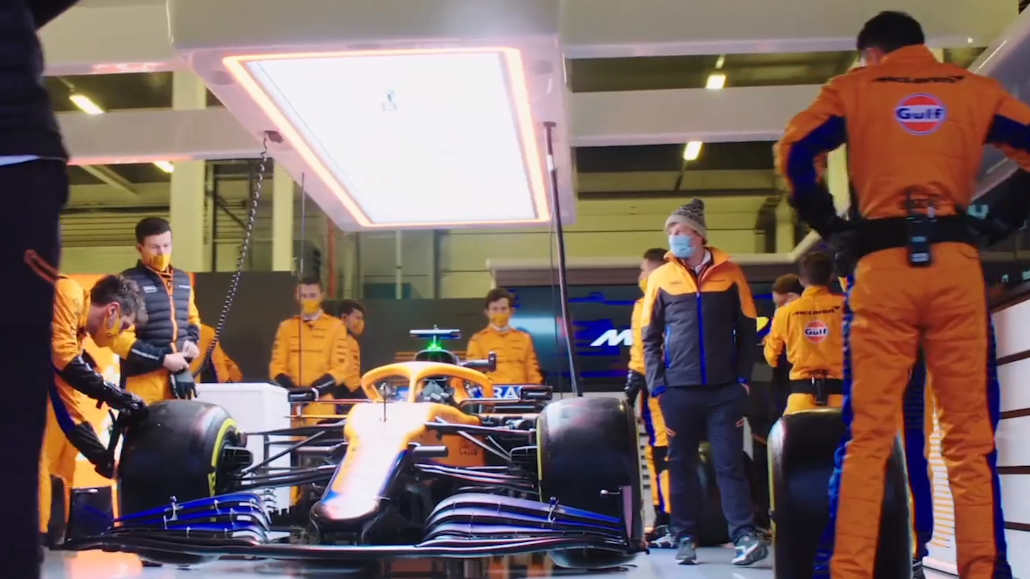 Chasing the thrill, taking risks, and giving your very best to win the competition are all things that racing and poker have in common.
It is these similarities that brought McLaren Racing and Entain, PartyPoker's parent company, into a partnership back in 2021.
The partnership between the two companies at the cutting edge of their fields has produced some great results to date, with Party brands being introduced to thousands of Formula 1 fans, and PartyPoker players getting plenty of enjoyable content in return.
The connection between Entain and McLaren has been one felt in many different areas, and it continues to go strong as we move closer to the 2023 Formula 1 Championship that kicks off this March.
McLaren Turbo Series Thrills PartyPoker Players
One of the biggest joint endeavors between PartyPoker and McLaren to date has been the McLaren Turbo Series, which was played for the first time in the summer of 2022. It brought thousands of real money poker players together for the show.
The Series featured 68 unique poker events and saw more than $2,500,000 change hands, $443,000 of which was given away in the three Main Events
While poker tournament series are common these days, few in 2022 sparked the kind of flare that McLaren Turbo Series did. Adrenaline junkies and poker pros came together to compete at the green felt.
The launch of the Series was marked by a special live event at the McLaren Technology Centre, where poker players and McLaren drivers went head to head.
PartyPoker was represented by the likes of John Duthie and Carl Froch, while Daniel Ricciardo of McLaren Racing represented the racing giant.
By the time all was said and done, Ricciardo managed to keep the trophy at home and take down the charity tournament which was a real thrill for everyone involved.
All of this only marked a start to an exciting online tournament series that would see thousands of players compete over the two weeks of July and August and move millions of dollars across the felt.
Party and F1 Fans in the Driving Seat
The McLaren/Entain partnership has already brought plenty more than just the Turbo Series. Both PartyPoker players and Formula 1 fans got to enjoy tons of exclusive content made exclusively for them.
Poker players who enjoy watching the F1 championship got to learn a lot more about it through the See the Unseen video series, which featured exclusive interviews with McLaren drivers and staff, as well as other insider footage that would be impossible to come by otherwise.
Knowledge of Formula 1 was also rewarded across 2022, with Super Fan Competitions awarding the most knowledgeable F1 fans through a quiz-like competition.
Branded McLaren poker tournaments continue to run at PartyPoker with F1 grandstand tickets and various McLaren merch being added as prizes for the lucky winners of these events.
The two companies plan to take the partnership even further, with a free-to-play arcade game planned for launch in the near future. There is also more poker and F1 content planned through collaborative work.
With the 2023 F1 Championship getting ready for launch, stay tuned into PartyPoker news and find out when the next McLaren branded poker events and series are coming up, while enjoying all the exclusive content coming from the joint production team.