Win Your Platinum Pass in PokerStars Chests & Ladders PSPC Edition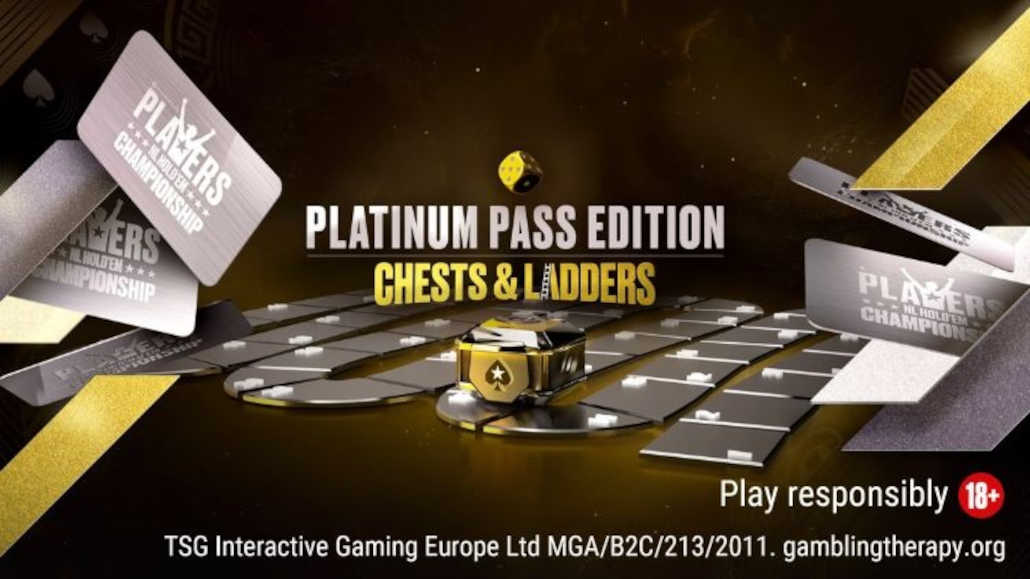 2 minutes
Last Updated: November 6, 2023
Have you always dreamed of playing poker in the Caribbean and battling it out for millions of dollars with some of the best players in the world?
With PokerStars Players Championship (PSPC) quickly approaching, running from January 30 to February 3, opportunities to win a Platinum Pass are becoming fewer, but a new one has just been released.
The popular Chests & Ladders promotion is back, this time in a PSPC edition, which means Platinum Passes will be available as prizes in your reward chests.
Keep reading to find out how Chests & Ladders works and how you can possibly win a PSPC Platinum Pass between now and December 11 when the promotion ends.
How to Play Chests & Ladders
Chests & Ladders is not a brand new promotion at PokerStars, and many players will already be familiar with it. However, if you are new to PokerStars or have never played in the promotion before, here is how it works in several simple steps:
Register your PokerStars account
In the Challenges window, Opt-In for the Chests & Ladders promotion
Play real money games to fill progress bar
Earn chests and receive Dice to progress on the map
Land on ladders to speed up your progress
Land on PSPC chests for a chance at a Platinum Pass or other valuable rewards
Reach square 49 to receive final PSPC chest with better rewards and higher Platinum Pass chance
All PokerStars rewards you will receive from your rewards chests will be tailored to you and made in accordance with the stakes and the game types you typically play.
On the other hand, all players involved will have a chance at winning a Platinum Pass from their chests, with a total of four Platinum Passes given away.
There's still chance for online players to get hold of a #PlatinumPass thanks to a brand new promotion…

Chest and Ladders has begun! 🎁 https://t.co/ipgE5WUSQW pic.twitter.com/7iUEGJ3qNT

— PokerStars Blog (@PokerStarsBlog) November 21, 2022
Another additional Platinum Pass, worth $30,000, will be given away in the final Chests & Ladders Platinum Pass Edition Freeroll, which will play out on December 13.
The Freeroll will guarantee a total of $80,000 in prizes, including at least one Platinum Pass, along with other cash prizes.
All players who don't win a PSPC Platinum Pass but participate in the promotion will be entered into the Freeroll, which means you will have a chance to play your way to one in case you aren't one of the lucky few who win the Pass from one of your rewards chests.
What's in a Platinum Pass?
The word Platinum Pass has been thrown around quite a bit lately by PokerStars players, but not all online poker players understand exactly what one contains.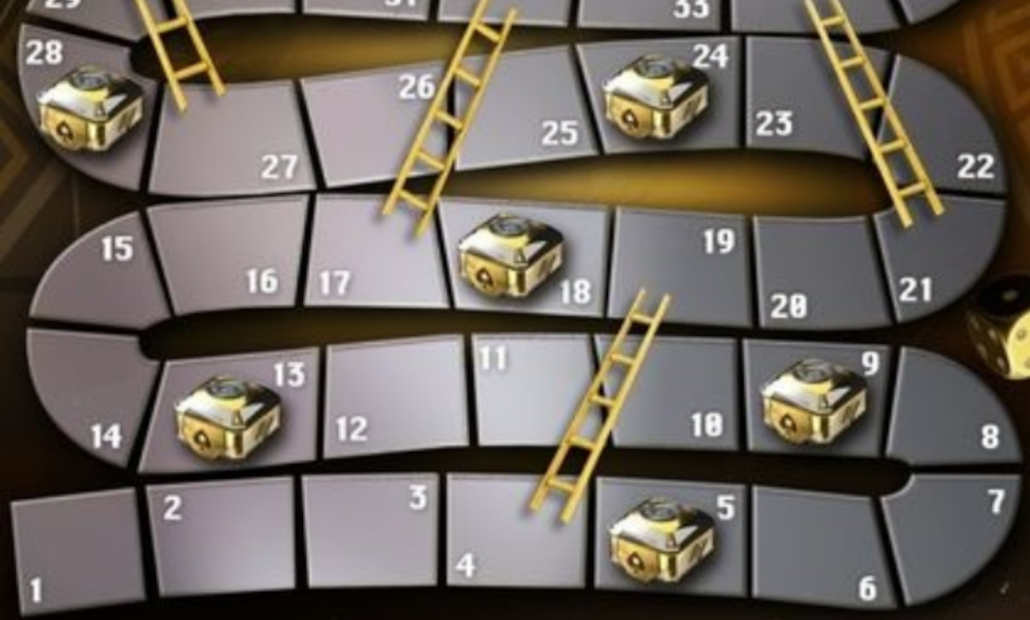 Platinum Pass is, in fact, one of the best live tournament packages you could possibly win, taking you straight to the Caribbean for next year's PSPC.
Each Platinum Pass winner will receive:
$25,000 entry into PSPC
Six nights paid accommodations in a 5-star hotel
$1,900 cash for expenses
Airport transfer
Special Platinum Pass player's experience
Platinum Pass winners will be treated like royalty at the PSPC and will be able to experience the tournament in the same way high rollers do, from playing in the PSPC to sleeping in luxurious hotel rooms and getting access to player parties and events.
The Chests & Ladders promotion is now in progress and might be your best shot at winning a Platinum Pass, so sign up for an account today, opt-in for this poker promotion, and play your favorite game format for a chance at playing in one of the world's most prestigious live poker events.