PokerStars Rewards Explained – Full Breakdown of the PokerStars Loyalty Program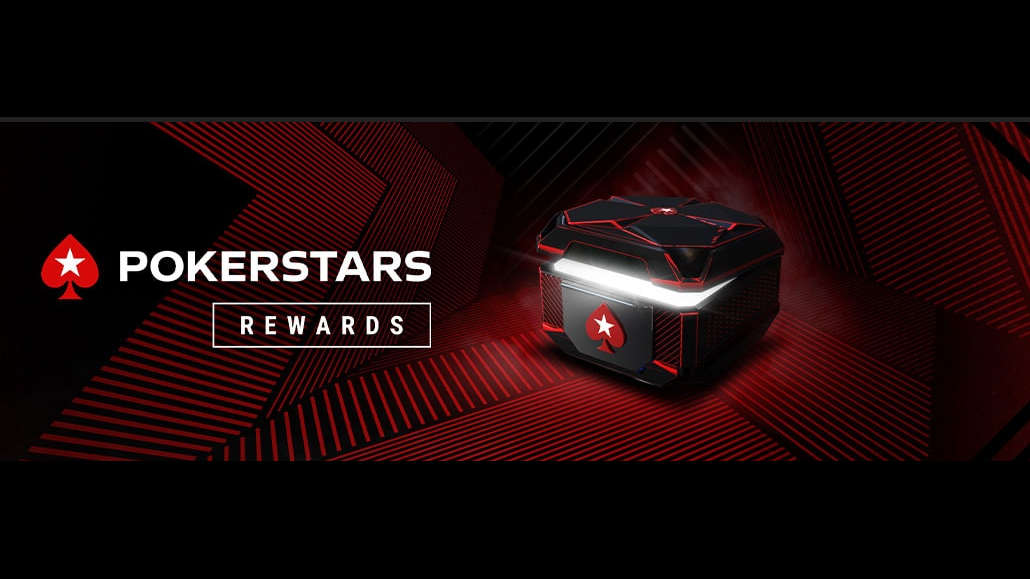 PokerStars has been at the very top of the online poker industry for many years and has had a number of different loyalty schemes in place over those years.
Several years ago, PokerStars switched to a VIP model based on rewards chests, which was further revamped in 2021.
Today, playing at PokerStars will allow you to collect reward points and accumulate reward chests, while participation in the Monthly Poker Challenges will give you access to further rakeback, with totals going all the way up to 65% in returns.
In this guide to PokerStars Rewards, I am going to teach you how you can earn your chests and rakeback at PokerStars, what you can expect to get at each tier, and what overall returns you will get for your play.
Earning PokerStars Rewards Points
The first step in your efforts to earn PokerStars Rewards is to play different games on the platform and earn your Rewards Points in the process.
With the platform now expanded to include casino and sports betting products on top of poker, you can now earn Rewards Points by playing any of these games.
You can earn your Points at the following rates:
Poker: Earn 100 Points for every $1 paid in rake or tournament fees across all game types (tournaments, cash games, Zoom).
Casino: Earn 1 Point for anywhere between $1 and $41 wagered, depending on the game's RTP (the higher the RTP, the fewer points are awarded).
Sports: Earn 1.1 Points for every $1 wagered on single bets or 3.1 Points for every $1 wagered on accumulator bets.
All accumulated Reward Points will help you earn chests, with several chest levels available depending on your progress through the VIP scheme.
Initially, 333 Reward Points earned will win you one Blue Chest, which is worth $0.50. However, earning multiple chests in a period of 28 days will make it possible to advance to the next Chest Lever, which will earn you a higher return in the future.
PokerStars Chests Explained
Overall, PokerStars offers six Chest Levels, with each new level offering a higher percentage of rakeback and more valuable rewards.
Each player on the platform starts at the Blue level and can progress to the Bronze level by accumulating five Blue chests within 28 days.
More value and more ways to earn, PokerStars Rewards launches today. 👇
ℹ️ https://t.co/hzHuYhUPe0 pic.twitter.com/hQK9sOrOFn

— PokerStars (@PokerStars) October 1, 2021
Once you have reached a new level, you will maintain it for 28 days unless you progress to a higher level. Failing to earn any chests within 28 days will revert your progress, and you will be moved down by one level.
The following table details the number of points you need to earn for each Chest Level, the number of chests you need to level up, and the value of each chest you earn:

As you can tell from the table, the highest Chest Level is Black, which gives you a 25% fixed rakeback through the Chests system. This level is reserved for the highest rakers at PokerStars.
However, 25% is certainly not the rakeback cap, as all players with Silver or higher level are also rewarded through the Monthly Challenges, which offer up to 40% in additional rakeback.
PokerStars Monthly Poker Challenges Explained
Monthly Poker Challenges are the second part of the rakeback system at PokerStars, which were added to give players even more to play for and allow both professional and recreational players to get value from their hours spent at the poker tables.
Monthly Poker Challenges are awarded to each player individually based on their deposit, withdrawal, and playing history.
The size of the Challenge issued to the player will depend on the average stakes they play, while the release rate will depend on other factors, such as the player's history on the platform.
Players without any history with PokerStars are likely to receive a Challenge worth 40% in rakeback, which is the maximum possible rate. Big winners with a history of positive results are more likely to receive lower rakeback rates, with 10% being the lowest possible.
PokerStars reserves the full right to issue Challenges as they see fit, and there is no clear formula available to the public, which means you will simply have to wait and see what kind of a Poker Challenge PokerStars gives you.
It's important to note that even many successful poker players still get a lot of value through the Monthly Poker Challenges and that the lowest 10% rate is very rare and not issued to too many players.
PokerStars Rakeback and Rewards Summary
Putting it all together, the loyalty system at PokerStars is quite simple and transparent. Players earn anywhere between 15% and 25% rakeback through the Rewards Chests, along with another up to 40% through the Monthly Poker Challenges system.
The highest-raking players on the online poker site can expect to get up to 65% in overall returns on their rake paid, although this can depend on the value of the Challenges they get.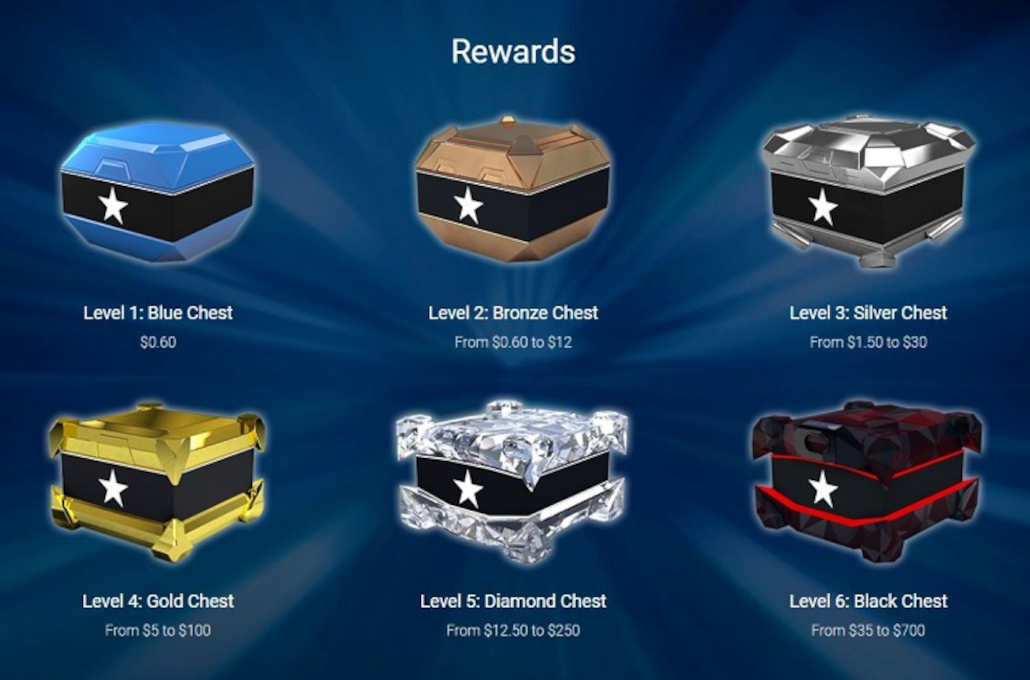 Considering that even many pro players still continually receive 40% back from the Monthly Poker Challenges, the overall rakeback rate of 65% is definitely possible.
It's also worth noting that if you are not getting 40% from your Monthly Poker Challenges, it probably means you are crushing your games, and you don't need too much help in terms of rakeback in the first place.
Other Rewards at PokerStars
The loyalty scheme at PokerStars has been significantly boosted by the addition of Monthly Poker Challenges, but that's not all.
New players who join PokerStars can also claim a valuable $600 welcome bonus, which is cleared at a rate of 25% rakeback in addition to the regular VIP perks associated with the PokerStars Rewards program.
All players, new and old, are also welcome to participate in all other promotions, compete for various leaderboards, and get even more returns from various daily, weekly, and monthly challenges put in place by the operator.
Join PokerStars today to claim all these valuable rewards and start your journey at one of the world's most prestigious and most competitive online poker platforms!