Win a WPT World Championship Seat in WPT Global Poker Flips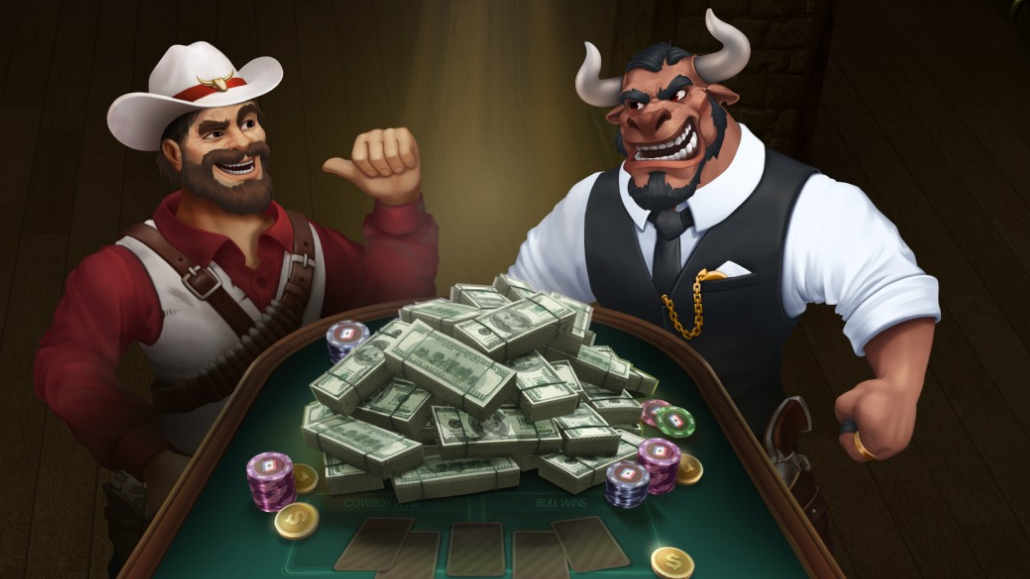 2 minutes
Last Updated: November 6, 2023
The WPT World Championship in Las Vegas is one of the highlights of the yearly poker calendar, with a schedule running through the month of December.
For a while now, WPT Global has been giving out tickets to this prestigious poker event, with $5 and $55 satellites running non-stop and sending players to the Wynn Resorts this winter.
Now, there is a brand new way to win your seat in the Main Event through a new game called Poker Flips.
Poker Flips are not like regular poker, as the final outcome of the game is decided completely by luck. Yet, the most persistent and hardworking of players stand to win their seats for the WPT World Championship.
Keep reading to find out more on how Poker Flips work and how you can win your WPT World Championship seat by playing this simple table game.
What Are Poker Flips?
Poker Flips have only recently been added to the WPT Global lobby. Unlike regular poker games, these tables allow you to bet on a poker hand before you see it and then find out the outcome.
In each Poker Flip, two hole cards are dealt to the two participants, the Cowboy and the Bull. Five community cards are also dealt on the table. All cards are facing down.
At this point, players are able to place their bets. Bet on either bull or the cowboy to win the hand, or on one of the many different props that are available, each with a different payout.
Once the cards are turned over, players will be paid as follows if they get their bet right:
Cowboy or Bull to win: 2.02/1
Split Pot: 22:1
Suited or Connected Cards: 1.66/1
Pair: 8.5:1
Pocket Aces: 100:1
High Card or One Pair: 2.2/1
Two Pair: 3.1/1
Trips, Straight, or a Flush: 7.5/1
Full House: 20/1
Quads, Straight Flush, or Royal Flush: 248/1
Since you are not playing against other players, and your payouts come straight from the house, you can place any bet you want on any of these options.
If you get the hand right, you will be paid out on your bet, and leaderboard points will be awarded, which will help you win additional cash prizes and, potentially, land a seat to the WPT World Championship.
How to Win a WPT World Championship Seat
Each week between August 28 and September 24, players will enter a brand new Poker Flips leaderboard, with points awarded for each successful bet.
Different bets will award a different points' multiplier, with anywhere between 1x and 100x points available every time you win a bet.
You will also get 50 additional points for playing at least one Poker Flip 3 days in a row, 200 points for playing 5 consecutive days, and 400 points for playing every day of the week.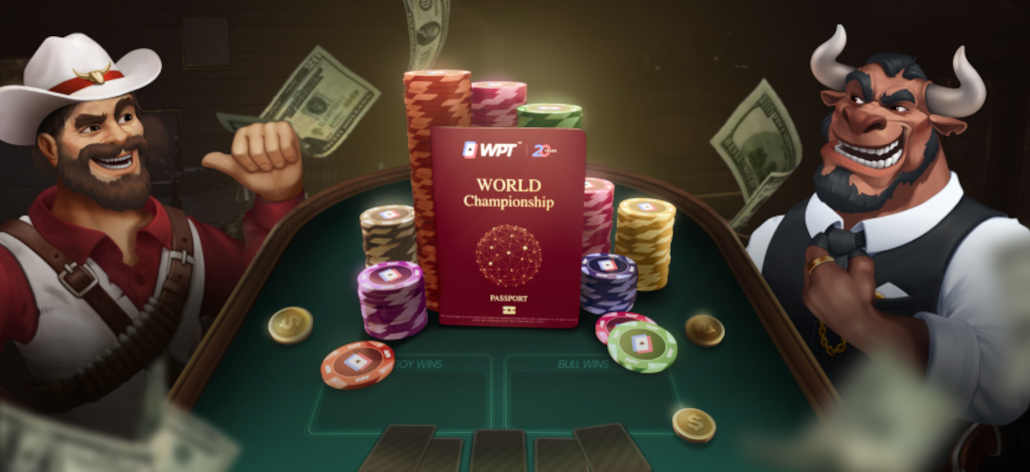 The top five players in each weekly leaderboard will be awarded with cash prizes between $1,000 and $5,000, totaling $12,000 each week. But that's not all!
The top five players for the entire month, who accumulate the most points on the monthly leaderboard, will be awarded with WPT World Championship package worth $12,400. This package will include:
$10,400 WPT World Championship ticket
$2,000 cash for traveling expenses
WPT Global Swag
Special player experience at the event
If you are able to accumulate the most points over the month playing Poker Flips, you will be traveling to Las Vegas in style and hosted by WPT Global at the Wynn Resorts.
The games are already running, and the time to start playing is now, as each day brings new opportunities to stock up on points and win the monthly leaderboard! Claim your poker bonus now!