Win Your Seat in the $20,000 Anniversary Freeroll at 888poker This Christmas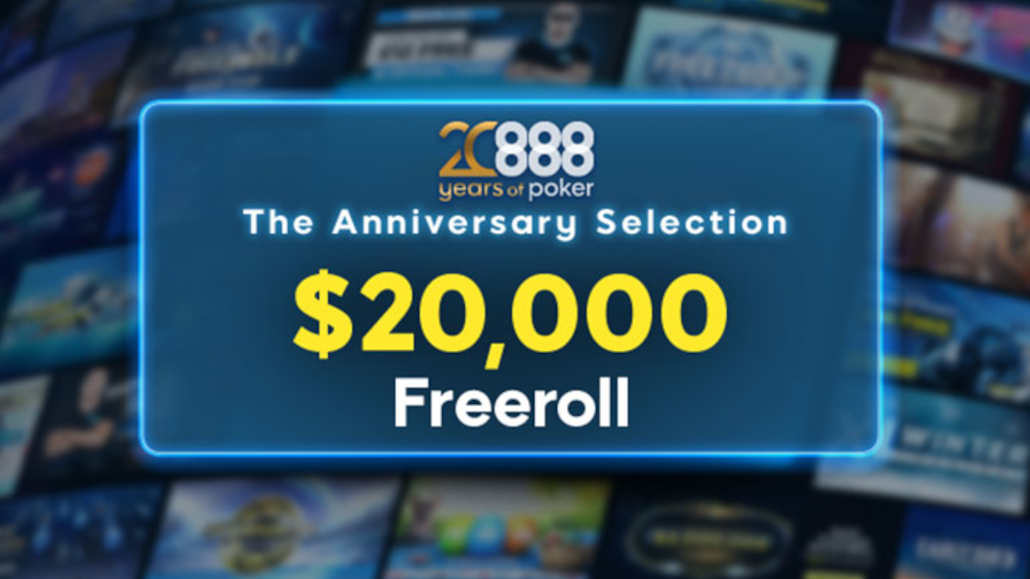 It's that time of the year and Christmas is just around the corner! As poker players, we have grown accustomed to being quite spoiled around this time, and this year is no exception.
888poker, one of the world's longest standing and most successful online poker sites, is celebrating its 20th anniversary in 2022, and running a number of lucrative promotions to commemorate the occasion.
Perhaps the most valuable and interesting of all the promos for actual poker players is the $20,000 Anniversary Freeroll. The operator is hosting this special event on December 25, at 8 PM GMT.
The Christmas day, which will start with presents and family lunches, may just end with you taking home a big share of the $20,000 prize pool, if you are one of the lucky few standing when the night is over.
Let's take a look at what you need to do to book your seat in this lucrative Christmas night freeroll event.
How to Get a Seat in the 888poker Anniversary Freeroll
The $20,000 Anniversary Freeroll is created with tournament poker players in mind in every way. Not only will the winners of the promotional cash be decided over a tournament table, but getting an entry into this event will require you to play some tournaments in the buildup.
The requirement to be eligible for a seat in the $20,000 Anniversary Freeroll is that you play at least 20 online poker tournaments at 888poker by December 24, with a buy-in for each of those at least $1.
888poker is one of the world's top real money poker sites, which means there is no lack of action and tournaments that you can enter all day long.
Playing 20 events by December 24 should not be too big of a problem. The operator offers tournaments at all buy-in levels and across all poker formats virtually around the clock.
You can earn your Freeroll ticket by playing any events you prefer, from regular freezeouts to rebuys and Mystery Bounty events, all of which are available in abundance every day.
Also keep in mind that satellites and other types of specialized tournaments may not qualify towards the 20 events you need to play in to earn your ticket.
What Else Is in Store at 888poker?
This holiday season is a particularly fun one at 888poker, as the operator is celebrating its 20th anniversary on top of the regular season's celebrations.
To mark that occasion, the poker room is running a number of other promotions on top of the $20,000 freeroll I have already discussed.
The $20 buy-in BLAST tournaments are now offering a prize pool of $2,000,000 up until January 4, with the new BLAST format now applied in these games.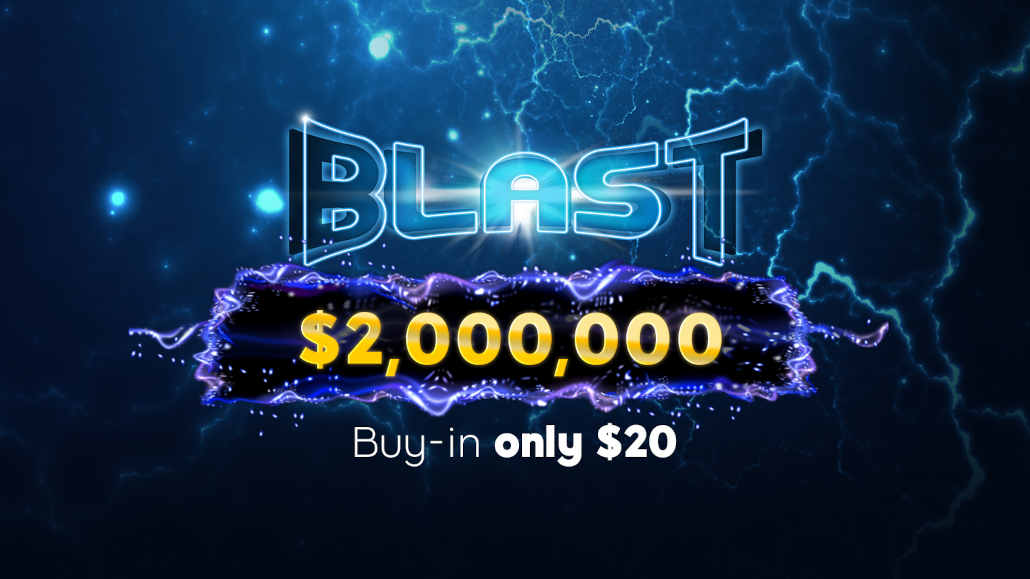 The operator is also giving away 20 packages worth $2,000 each for 888poker LIVE events next season. All players who cash an 888poker tournament this month can enter the Live Event Giveaway Freeroll.
The week of December 19-26 will be a unique one at 888poker as well. The poker room is slashing the buy-ins for all the tournaments across all levels for a full seven days.
Finally, you will have an opportunity to win even more prizes this month with 888poker's Holiday Megawheel. The Wheel will be available to all the players, in addition to the lucrative $400 welcome bonus and all the other perks that you'll get when you sign up for an account!