Top 7 Best Poker Vloggers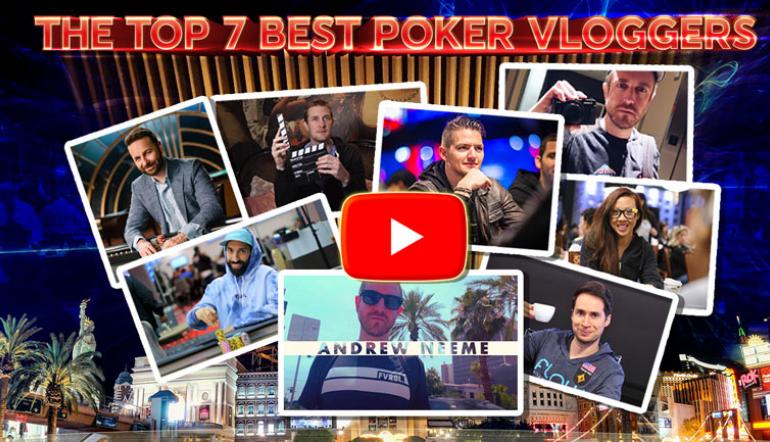 Poker has become a multimedia game in recent years with the following types –
Hole card cams
Televised tournaments and cash games
Streaming events
Social media
There are more ways to watch, read, follow, and get educated about the game than ever before.
Beyond that, many poker players have been expanding their brands and media reach through YouTube and Twitch poker vlogs. The term "vlog" is a mashup of the words "video" and "blog".
More and more, players are building audiences by filming themselves playing poker.
Many of these vloggers go beyond simply showcasing their play on the live felt or online.
Some of these have morphed almost into reality shows.
Players spotlight their other interests and talents as well.
Some add in family life and travel.
Others focus on improving poker skills.
There's a real opportunity to make money on sites like YouTube and Twitch. So, a few poker players are finding vlogs as an excellent way to share their poker life and make some cash on the side.
That includes sponsorship, promotional opportunities, and even merchandise sales.
This article offers a look at some who stand out from the crowd.
Picking the best comes with plenty of debate. But these are some great poker vloggers.
Andrew Neeme
Daniel Negreanu
Brad Owen
Joey Ingram
"JohnnieVibes" (aka Johnnie Moreno)
Jeff Gross
Kristy Arnett
If you enjoy the game of poker and want to learn more about strategy or simply stay up to date with most recent developments in the poker world, be sure to visit the 888poker Magazine to read the full article