How to Choose the Best Poker Format for You
How to Choose the Best Poker Format for You
Images from shutterstock.com
If you're just starting your exciting poker path, choosing the most suitable poker format is one of the essential things you should focus on before doing anything else.
It's also one of the most challenging decisions you'll have to make, especially if you don't have any prior poker experience.
But, don't worry, because you've come to the right place. On this page, you'll find out the most useful tips on how to choose the best poker format.
Crucial Factors to Consider when Choosing a Poker Format
Every poker player is different, and there's no universal secret for success that applies across the board.
That said, some factors impact how the game is played and how you should go about your decisions to ensure the best results.
Here are the essential factors you should keep in mind when deciding which poker format is best for you.
Game Availability
The game's liquidity is one of the most significant factors to pay attention to when choosing a suitable format.
It doesn't matter how much you enjoy a particular format if there simply aren't any online sites or live venues that offer this game.
With this in mind, the most popular type of poker is Texas Hold'em, a variant you're sure to find on any poker site. Another sought-after poker variant is Pot Limit Omaha.
But, aside from these two, you'll likely have trouble finding other variations consistently, whether online or live. And, the less popular the variation is, the less competitive it is.
This means that there won't be as many available formats out there, and you'll be stuck in a very niche group of players.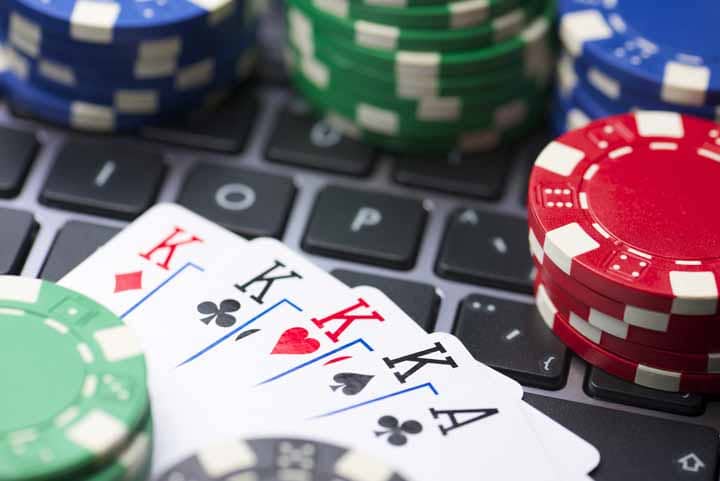 You can always turn to sites such as Casino Guardian to find the best poker sites that offer the game type you're looking for.
Playing Schedule & Flexibility
In line with game availability, another thing to keep in mind is how flexible each type of game is. For example, MTTs can't offer you the same flexibility that Spin & Goes, Sit & Goes, and cash games can.
This is because, in MTTs, you're often tied up in the game for hours without any breaks or with a few short breaks.
Tournament poker can be overwhelming, especially if you're a beginner player and haven't built up enough poker endurance to concentrate on the game for long periods.
If you find yourself in a particularly hard or challenging lineup in a cash game, you can easily leave and find a better table. There is nothing stopping you from picking up your chips and leaving whenever you want.
With MTTs, there is no such flexibility. If you get moved to a difficult table, you'll have to deal with the situation and hope that the tournament director will eventually move you or the table will break. Often, you'll have to play against tough opponents for several hours.
Game Variance
The math is simple. The more variance involved in a specific format, the bigger the bankroll you'll need to keep your game sustainable.
If you're ready to take a more significant risk in an effort, try going down the PLO cash games route, or play a lot of tournaments.
On the flip side, if you want to get as close as you can to having a steady income without spectacular scores, No Limit Hold'em cash games are probably the best option.
Just keep in mind that, in No Limit Hold'em, you'll also often be pursuing a minimal edge, and big spots won't come as often as expected. In such cases, a bad streak can run up quite a bit of negative variance.
If you're struggling to understand poker variance and how it can affect your game, try diversifying your poker portfolio and splitting playtime across several poker formats, with most of your playtime being set aside for cash games.
Potential Profitability
There's no going around this subject. Even if you play poker only recreationally, how much money you can make is a factor that matters to every poker player.
At first glance, there aren't so many differences in profitability between the most popular poker variations and formats.
While it's true that you can make a great living in both PLO and NLHE, you should consider factors such as whether playing online or live MTTs is better for you or if you would perhaps make more money playing cash games. Determine which of these is most profitable in your particular case.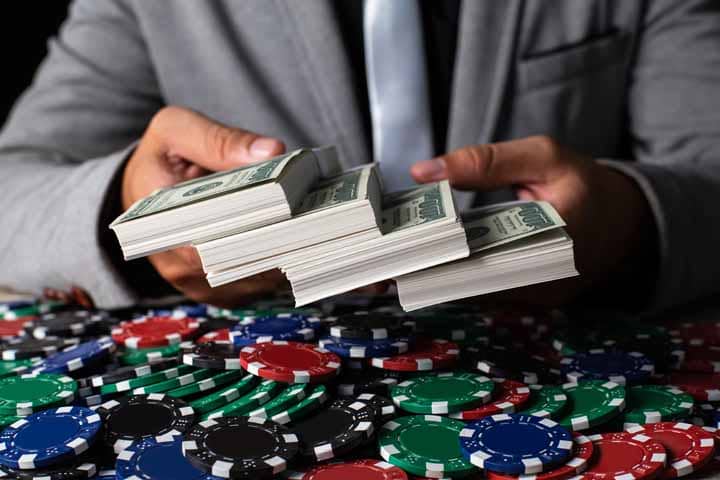 Without building up some experience yourself, it's really hard to figure out what the most profitable format is. You can always look for advice and guidance on poker forums to see what other, more experienced players are saying.
At the end of the day, how much money you make playing poker is tied directly to the volume you put in. If you are a winning player with a positive expectation, the raw cash you make will increase the more time you spent at the tables.
Game Complexity
Depending on how you look at it, complexity can be both a benefit and a drawback. A more complicated game format will have a much steeper learning curve, but when you master it, you'll have a much more significant advantage over those who haven't managed to do so.
On the other hand, a more straightforward format is simpler to learn but often comes with oversaturated competition.
It's usually better to start with something you'll learn easier and then move to a more complex format. For example, if you first learn NLHE and only then move to PLO, you'll already have a good grasp of some fundamental concepts, which will be very helpful.
Another thing to keep in mind is the speed of the game you're playing. For beginners, slower tournaments are always better. You want to get the most experience for your money, and you'll get that in slower structures where you'll be able to play more hands.
Reason for Playing
Lastly, before you jump headfirst into the world of poker, you should be sure why you're doing it. This may sound a bit vague compared to the previous tips, but it is every bit as important as any of the above.
Are you in it for the thrill and excitement the game can bring? Or do you want to play it only for the money?
It's no news that when you enjoy doing something, you're more likely to be successful at it.
Don't try to strictly follow any other poker player's career path, as you can never tell in which direction your interests will take you.
The best way to determine which of the two categories you fall into is to try out different variants and game formats playing for free or at very low stakes. Once you find a format you enjoy, you can focus on getting better at it and gradually move up in stakes.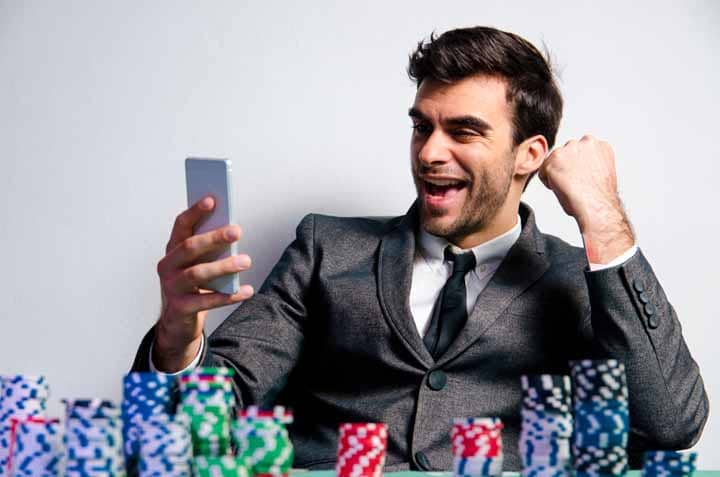 Take Your Time Choosing Your Path
When choosing which poker format you want to commit to and try to master, we strongly recommend keeping all of the factors mentioned in this article in mind.
All of them should play an essential role in your decision-making process and help shape your poker success.
Online poker isn't going anywhere anytime soon, so you're in no rush. Take your time testing out different approaches and learning different strategies.
Learn about the differences between the GTO and exploitative style and figure out what kind of player you want to be.
The best thing about playing online poker is the freedom that comes with it, so why settle for an option that will feel like a burden? Spend some time looking, and you'll almost certainly find a game that you enjoy playing and studying. Start your poker career there and see where it takes you!