Does Poker Continue to Rule the Online Casino World?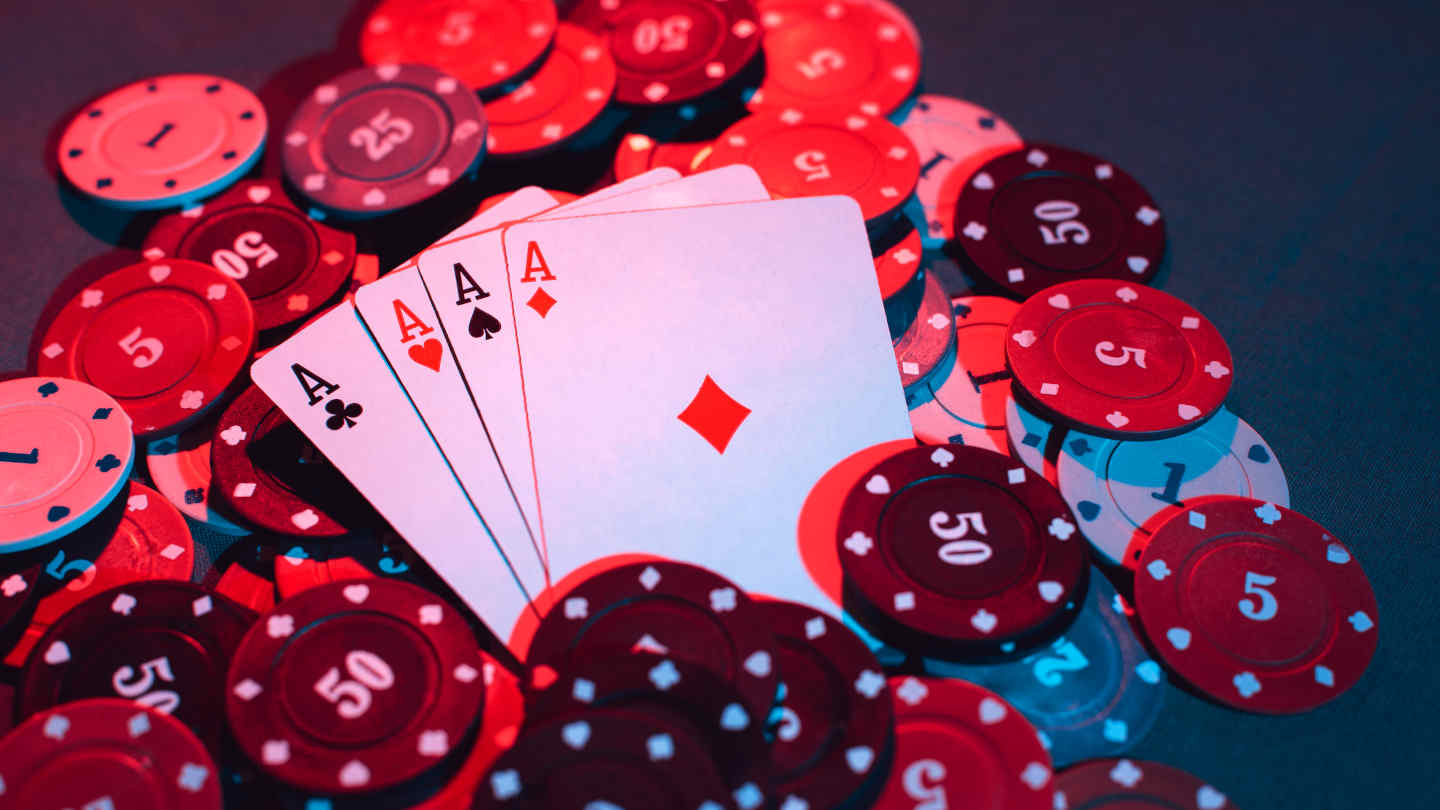 5 minutes
Last Updated: May 19, 2023
Indeed, poker maintains its throne as the uncontested ruler of the online casino universe, even in the face of various challenges that have arisen in recent years.
From its modest beginnings over two centuries ago in New Orleans' gambling scene to its present status as one of the most extensively played card games among millions of online bettors, poker has demonstrated its tenacity—persisting and prospering even as new generations of casino games have surfaced.
So, what makes poker the undisputed king of online casino games? Let's delve in!
Brief Overview of Key Points
Online poker remains one of the most favored online casino games, with its popularity staying consistent over time. However, the popularity of slot machine-style games has increased and can also be found in numerous online casinos.
Why Does Poker Remain Popular?
For years, poker has been considered one of the essential online casino games. To some, it embodies the very core of skill-based gambling, and its timeless allure persists even among beginners in the digital era.
Although online versions of more conventional casino games like blackjack and baccarat have grown in popularity, poker still reigns supreme in many online casinos today. Why is this?
Primarily, poker's lasting popularity is due to its blend of accessibility and challenge. Unlike other popular casino games (e.g., slots), it offers gamers the chance to practice and refine their skills, meaning that luck can be managed to some extent – an aspect that attracts many enthusiasts.
Coupled with thrilling elements such as bluffing and the potential for enormous payouts, it's easy to understand why so many people prefer to play poker instead of other casino mainstays.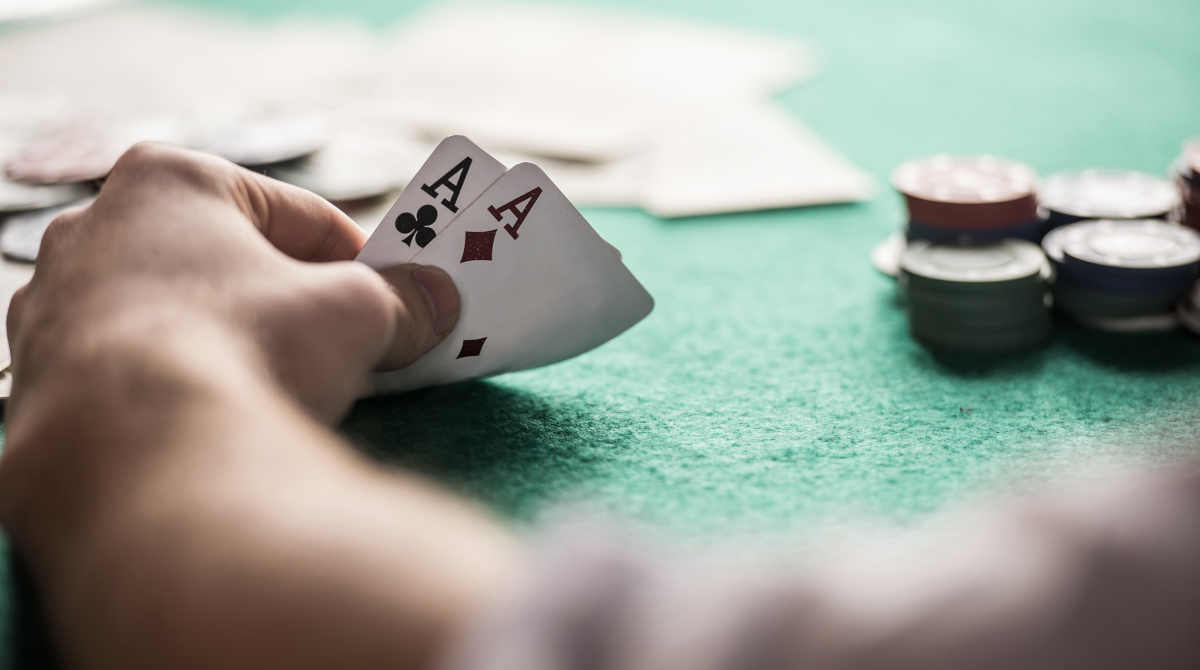 That said, there are some drawbacks to playing poker too frequently, particularly regarding money management. The adage 'the house always wins' isn't just a well-known statistical remark – it also holds some truth!
Even highly skilled players may find themselves entirely outclassed by newcomers or those who can adapt their strategies over time.
As a result, anyone playing poker should ensure they have a proper financial plan in place when doing so online.
Overall, it's undeniable that poker continues to be among the most enduringly popular forms of online gambling despite occasional shifts in demand.
Its diverse dynamics and opportunities for inventive play provide excitement that isn't easily duplicated elsewhere, a fact that modern gamers clearly recognize, as evidenced by the vast array of poker options available at virtually any online casino you visit these days.
Given that these offerings continue to evolve, now would be an ideal time for potential players to explore all the player-friendly features that await them.
According to a 2020 survey, poker is one of the most popular online casino games, with over 28% of surveyed respondents indicating they played it.
A more recent 2021 survey found that of 140,000 active players, 54% stated that poker was their preferred game.
Research published in 2017 revealed that poker had the highest market share of any other online casino game at about 29%.
Assortment of Player-Friendly Features
When it comes to understanding why poker remains the top casino game online, player-friendly features certainly play a significant role. For one, poker offers a wide range of betting options and strategies that can be employed to outwit opponents.
The absence of a house edge enables players to make decisions based solely on skillful execution.
The opportunity for players to develop unique strategies offers an adrenaline rush unlike any other, allowing for wins and losses that are entirely their own doing.
The fact that people can play at their own pace also plays an essential role in poker's continued reign as the king of online casinos.
People have the option to play whenever and wherever they want, free from pressure from external sources like in a live setting.
Additionally, setting deposit limits and reasonable budgets is also straightforward, as playing from the comfort of one's home takes place in a relaxed environment with various amenities readily available.
While some may argue that other games offer more lucrative opportunities or higher stakes, they should consider the long-term benefits of poker, which include skill development and improvement.
Those who consistently dedicate time to honing their poker skills eventually build equity and realize the numerous advantages this time-honored card game has to offer compared to more contemporary casino games.
In summary, these player-friendly features are what make poker such a stable force online. Even after years of evolution, its primary appeal remains intact: an enjoyable experience without any house edge.
From here, we'll explore the different online poker platforms and uncover the immense potential this game holds when played online.
Key Points
Poker continues to be one of the most popular online casino games due to its player-friendly features, such as the absence of a house edge and variety of betting options, as well as the freedom and convenience of playing from home.
These benefits allow players to sharpen their skills, with tips from websites like our own, building equity and enjoying an entertaining experience without pressure from external sources.
This age-old card game maintains its strong presence online, allowing for potential growth through various platforms.
Online Poker Platforms and Games
The popularity of traditional poker games has given rise to a wide array of online poker platforms.
These platforms boast numerous player-friendly features, such as chat boxes, real-time statistics, and user profiles. Players can test their skills at various tables and tournaments, both for free and with real money.
It's simple to create an account and start playing immediately with just a few mouse clicks.
Some argue that the increase in online poker platforms has led to a decline in overall play quality, while others believe it offers more opportunities for players to learn and practice their game.
Regardless of one's stance on this debate, it's undeniable that the world of online poker has experienced significant changes over the past decade.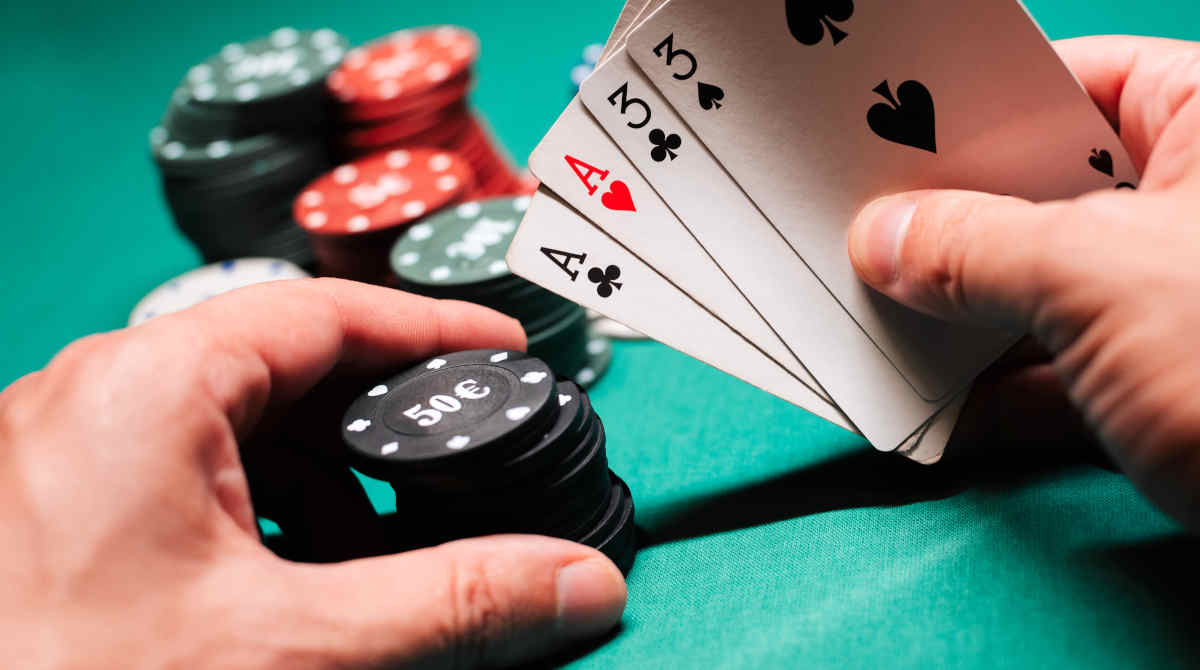 Not only have new variants emerged, but also a wide selection of game types catering to different strategies and bankroll sizes.
From classic Texas Hold'em to high-stakes Omaha Hi/Lo, online poker platforms provide an immense variety that appeals to players worldwide.
The highly competitive nature of these games ensures that even casual players enjoy themselves when competing against other like-minded individuals or professionals.
When it comes to online casino games, there's no doubt that poker maintains its royal status, offering irresistible action for both newcomers and experienced players alike.
With portability, convenience, and anonymity providing users access to endless possibilities in the digital realm, it's easy to see why online poker remains so popular today!
Moreover, the variety doesn't end here; from Snap Poker to Horses, the future of online play adds further excitement by introducing new formats each year.
Considering the options available to gamers, it's evident now more than ever that poker is still going strong in today's competitive gaming world.
In conclusion, there's no denying that poker reigns supreme in terms of diversity and value. With its rich history inspiring new adaptations and promoting strategic thinking among players, continuing trends suggest a positive outlook moving forward.