Inaugural EPT Paris Breaks Records & Sets the Tone for the Rest of 2023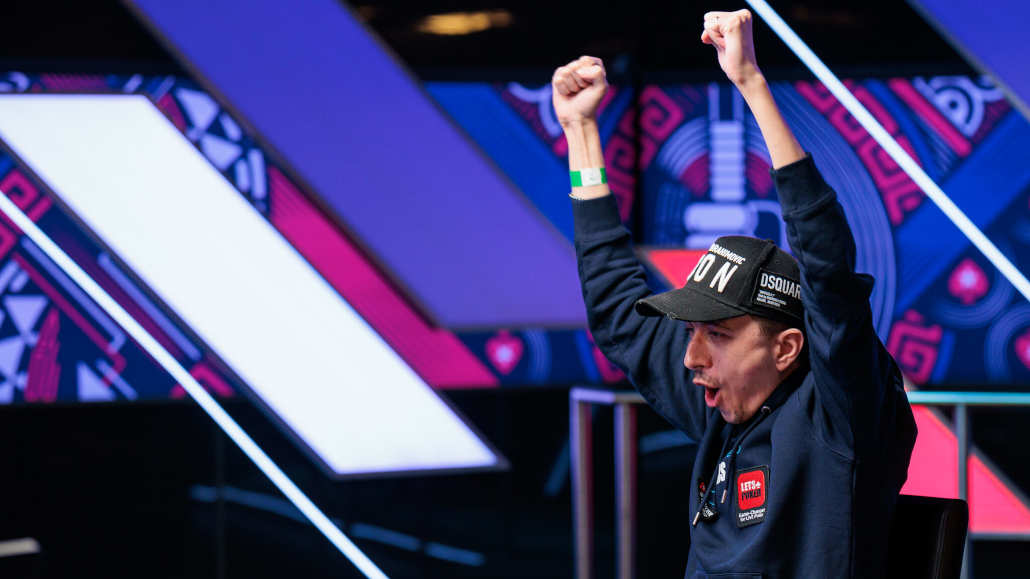 For the first time in EPT history, the Tour made a stop in the French capital of Paris, with the Hyatt Regency Paris Etoile playing host to the momentous occasion.
Compared to most PokerStars festivals, the first ever EPT Paris started in a bit of a shaky way, with some organizational problems and scheduling issues causing some players to miss out playing in the preliminary FPS event.
Yet, things got better as the event progressed. By the time Main Event kicked off on February 20, it was business as usual for the staff and players alike.
EPT Paris will be remembered for the big turnout, massive prizes won by the lucky winners, and an electric atmosphere we are used to seeing at all PokerStars sponsored events.
Largest-Ever FPS Main Event Won by French Players
French players managed to defend the flag colors in the preliminary €1,100 FPS Main Event, which kicked off with three opening Day 1 flights, and took another three days to play out.
Players from all over Europe came out for this affordable, yet very competitive tournament, which turned out to become the largest-ever FPS Main Event.
This happened despite a number of players being turned away from registering on Day 1C of the event.
Despite these organizational mishaps, PokerStars managed to throw an amazing event in a venue that was perhaps not designed to handle this kind of volume, with 2,071 entries creating a prize pool of nearly €2,000,000.
While players from all parts of Europe, and some from beyond, showed up for the FPS Main Event, it was eventually two local players who made it to heads-up play, as Alan Goasdoue defeated Jean-Luc Labryga in the final duel.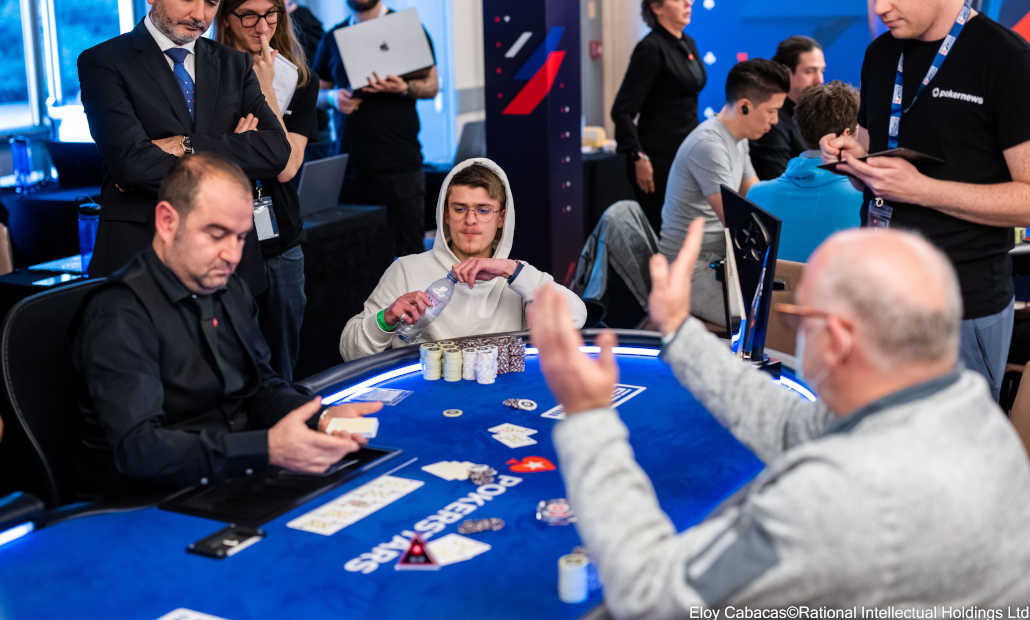 Alan won €287,830 for his troubles, which was his biggest career score by far. The same was true for his opponent who took down the second place and €178,950.
Dutch, French, Irish, and Ukrainian players also left their mark on the final table of the FPS Main Event, demonstrating the international character of the festival in the early days.
Mystery Bounties & High-Rollers Galore
The €10,200 Mystery Bounty was another event that left a positive mark on the inaugural EPT Paris, as a field of 107 players came together to play the first higher stakes event of the series.
Portuguese player Andre Marques took the event down for €128,500, along with €47,500 that he picked up in mystery knockout prizes along the way.
Second place finisher Kayhan Mokri from Norway continued his hot run at the EPT and picked up €105,000 in bounties, along with the €82,950 second place prize, building on his earlier PCA success where he picked up hundreds of thousands in mystery bounties alone.
Once the Mystery Bounty and FPS Main Event were done, it was time for some high roller action, and it was American super-pro Christopher Brewer who absolutely dominated in this segment.
After posting some tweets about the less than ideal playing conditions at EPT Paris, Brewer went back into the zone and took down not one, but two separate high roller events.
Brewer is back! Returning American lands second title at #EPTParis after famous Super High Roller success.

👉https://t.co/5A5DrxZAqH
👉(UK readers) https://t.co/6fj9M6P7oV pic.twitter.com/3hjVQ8GQAt

— PokerStars Blog (@PokerStarsBlog) February 21, 2023
On February 17, Brewer dominated the €25,000 High Roller and defeated Brazilian Felipe Ketzer in heads-up match to take home €357,180 and add another trophy to his impressive resume.
While he would have been happy to take down just this title, Brewer came back just days later and seized the day in the €50,000 Super High Roller as well, this time winning close to a cool €1 million at a stacked final table.
Several other players got to put their names in EPT history in high roller events. A Dutch pro Teun Mulder took down the €25,000 on February 18, and familiar names like Michael Watson and Joao Vieira mimicked his success just days later.
One of the top British players today, Stephen Chidwick showed up in the winners' circle a bit late this time around, but managed to make this a great festival for himself. The UK pro bagged two €25k high rollers on February 23 and 25, taking home some €600,000 in the process.
Main Event Exceeds Expectations
When things kicked off in Paris, many players feared that the same mistakes that happened with the FPS could be transferred to the EPT Main Event, which was scheduled to start just days later.
However, PokerStars worked around the clock to fix any such mistakes and urged players to register as early as possible. All of this worked perfectly to make EPT Paris Main Event the sixth-largest in the history of the Tour.
With a total of 1,606 entries, the €5,200 Main Event created a massive prize pool of €7,708,800, which had players licking their chops as the final table quickly approached.
By the time the final day came around, many of the big names in the room were gone. The final table was stacked with players who were destined to showcase their poker strategy abilities and break their career record wins in Paris.
When it was all said and done, it was Romanian player Razvan Belea who came out on top and took home €1,170,000 for the win, edging over Swedish Peter Jorgne who won just north of €780,000 for his efforts.
Year of Romania! 🇷🇴

This is how Razvan Belea took down the #EPTParis Main Event, winning €1,170,000. 🏆

He's the first ever Romanian EPT Main Event champion. 👏 pic.twitter.com/G4qpUv5gND

— PokerStars LIVE (@PokerStarsLIVE) February 27, 2023
The EPT Paris Main Event was yet another truly international affair and ended up being one of the most well-organized EPT events ever despite any fears caused by the shaky start to the festival.
EPT Returns in April
2023 has already been the most active year for live poker players in a long time, and nothing is going to change in the months ahead of us.
When it comes to the EPT itself, the Tour is planned to continue on April 26, when Europe's capital of gambling, Monte Carlo, is going to host its traditional EPT stop.
The year will be marked by three more EPT festivals in Barcelona, Cyprus, and Prague, which means European tournament pros will have their hands full planning their trips and playing some high-level poker in world top destinations.
Sign up with the PokerStars online platform to fight for your seats in each of these upcoming EPT events. Satellite tournaments are already running and more will be coming for each EPT festival as the respective launch dates edge ever closer.