GGPoker's microMILLION$ in Full Swing – $5 Million in Total Prize Guarantees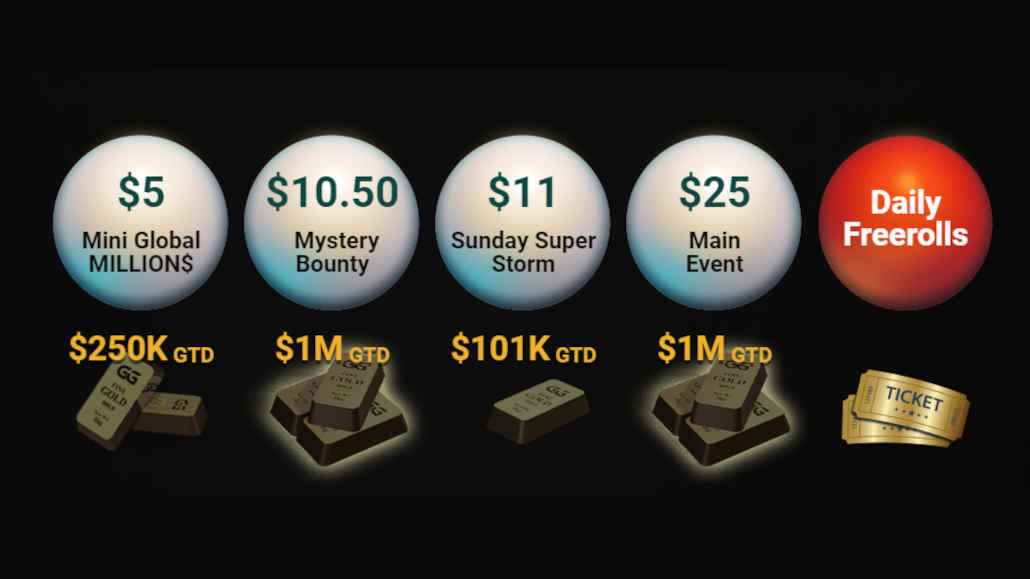 Recent months have seen major online poker operators launch plenty of exciting poker series, but most of them have been aimed at mid to high stakes players, with those with a limited bankroll often overlooked.
GGPoker has kept that in mind and is now throwing one of the biggest micro stakes poker series ever hosted with a $5 million total prize pool over one week of heated poker action.
The microMILLION$, as the operator dubbed this series, started on June 19, and will be running through June 26, with dozens of events scheduled to play out in that time.
To cap it all off, GGPoker will host a Main Event of the microMILLION$ series on July 3, along with a special Mystery Bounty tournament. Both of these events will feature incredible $1 million prize pools, despite their extra affordable buy-ins.
microMILLION$ Schedule and Highlights
The biggest highlight of the microMILLION$ poker series is definitely the fact that buy-ins for all events start at just $1, and go up to a maximum of $25.
This means everyone will get a chance to play and have a shot at becoming a real poker champion.
The series has kicked off with a number of smaller events which featured low buy-ins and tens of thousands in guaranteed prize pools, most of which have been met in full.
The $5 Mini Global Million$ has also started, with this event scheduled to have many Day 1 flights over the coming week and a combined prize pool of $250,000.
Each day of the week, players at GGPoker will have a chance to compete in over a dozen different events, including progressive knockouts, regular freezeouts, and more.
Players who don't get anything going in the dozens of events scheduled for the week will have their chance to make things good on Sunday, July 3, when two massive events are on the schedule.
The microMILLION$ Main Event will offer three separate Day 1 flights, one for each Asian, European, and American players, with the starting time adjusted to the time zone in question.
Players who survive Main Event Day 1 will come back on July 4 to play it out for a massive $1,000,000 prize pool, and the cost of one entry in this huge event will be just $25.
Another opportunity will be available on July 3, with a $10.50 Mystery Bounty event offering another $1,000,000 prize pool, to make this weekend very exciting for all true tournament grinders.
Best Place for New Tournament Grinders
If you are new to online poker tournaments, or are looking to get back into the grind, GGPoker is probably the best place to do it right now.
The operator's microMILLION$ series is just one of the many festivals made available to the players in recent months, with millions in cash prizes given away on a regular basis.
A valuable $600 welcome bonus also awaits all newcomers, along with $10,000,000 in promotional offers that are given away to players across all poker formats on the site.
Whatever your starting bankroll or ambition may be, GGPoker has you covered with one of its extensive selection of games, bonuses, and promotions that don't leave any players in the dry.
You can sign up for a free account today and get all the perks that come with being a member, while also jumping into the microMILLION$ series in time for all the biggest events of the week!