How Big Is the Online Poker Gambling Market?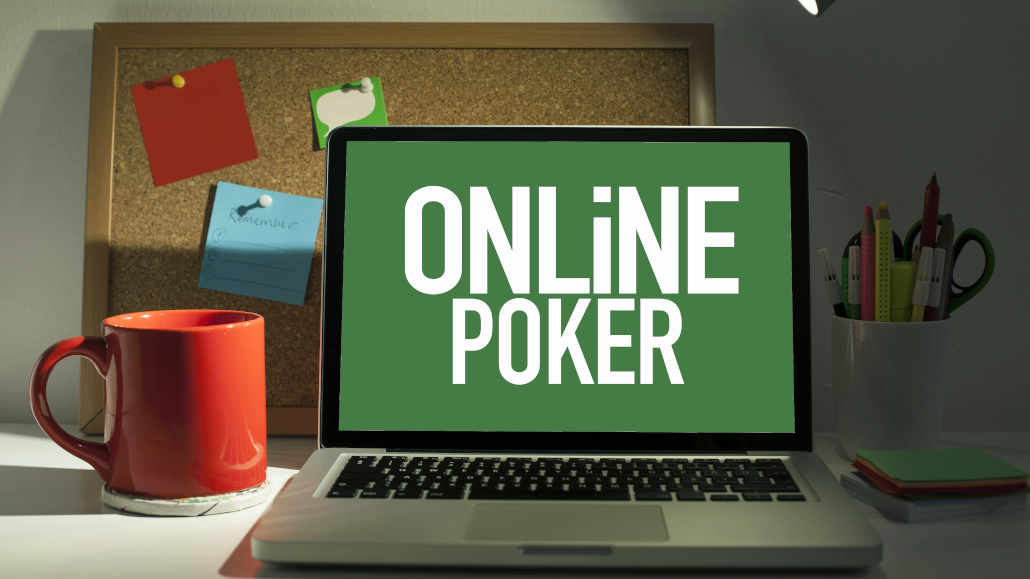 5 minutes
Last Updated: July 25, 2022
Poker is more than just a recreational activity. When it is called a card game, a layman could think it's just a game.
Games are focused on fun and are to be played during leisure periods, whether it's chess or checkers.
But, casual things sometimes become important, and this is the case for poker and some other card games.
In this article, we will talk about how big the online poker gambling market has become. But, before talking about how big poker has become, let's do a little intro.
Growth & Development of Online Poker Gambling Industry
In the early 19th century, betting could only be done in casinos or poker clubs where you could join fellow gamblers to place wagers.
The first known casino called Ridotto began operations in 1673 in Venice, Italy. But in the modern world, casinos have found their way online, making gambling much easier and more accessible.
The commencement of online casinos and betting sites has made it possible to reach more people.
The result is a big market for gambling, raking in billions of dollars yearly.
The online poker gambling market is enormous. The poker game has been around for decades, but it wasn't until the 1990s that online poker started to take off.
The market has been growing steadily since the late 90s, with online gambling accounting for almost half of that total.
As the demand grew in the late 1990s, it became more so in the 2000s as more sites began offering traditional online poker games that had been illegal in the United States up until then.
The market of online gambling in Australia and other parts of the world are equally growing at a rapid pace, with some estimates like that of Goldman Sachs Group Inc. putting it at nearly $39 billion in yearly revenue by 2033.
With that kind of growth, it's no surprise that many companies are trying to get a piece of this pie.
The size of the online poker industry is impressive on its own. Still, it's even more impressive when you consider that dozens of different games are available for players to wager on.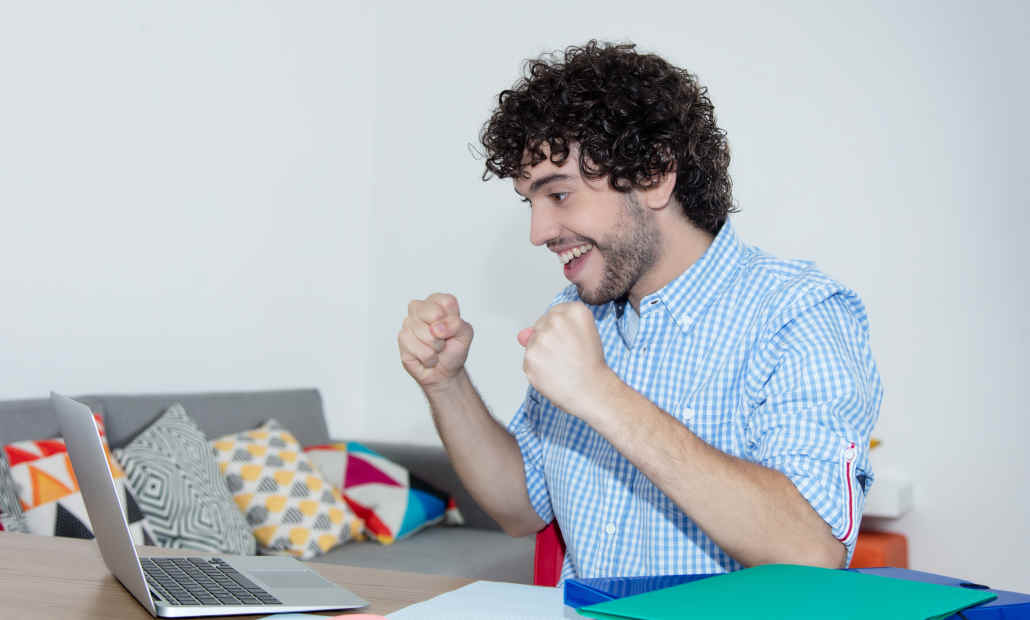 This includes variations on traditional poker, including Texas Hold 'em, Omaha Hi-Lo, and Seven Card Stud, which can be played as cash games or multi-table tournaments.
In addition to playing poker, plenty of other games are available such as blackjack, roulette, baccarat, and slots, among others.
There are many different types of online casino sites, some of them focusing on slots and progressive jackpot games.
Some sites also offer table games like craps and baccarat, which are popular in many parts of the world.
Other Technological Advancements Helping Growth of Online Gambling
Along with the yearly growth of online casinos, advancements in the digital sphere are being made to ensure the desired level of trust in the online betting industry.
For instance, virtual reality (VR) in gaming creates a simulation of the environment, allowing players to interact with it naturally using specialized gear such as gloves with sensors.
In addition to providing a more realistic gambling experience, higher sound quality, and a realistic game design, VR enables interaction between players and dealers.
By generating expansion chances, VR has assisted the sector in enhancing the gambling experience.
Online casinos strongly emphasize creating informational tools that help and support players, protect the integrity of gambling, and guard against fraud.
In addition, many online gambling websites provide a free trial of their games, which presents further growth possibilities.
Many nations have authorized gambling because it creates jobs and generates more tax money for municipal and state governments.
In places where casinos play a part in tourist offering, gambling has also positively impacted public retail sales for the hotel industry, which has helped the business increase.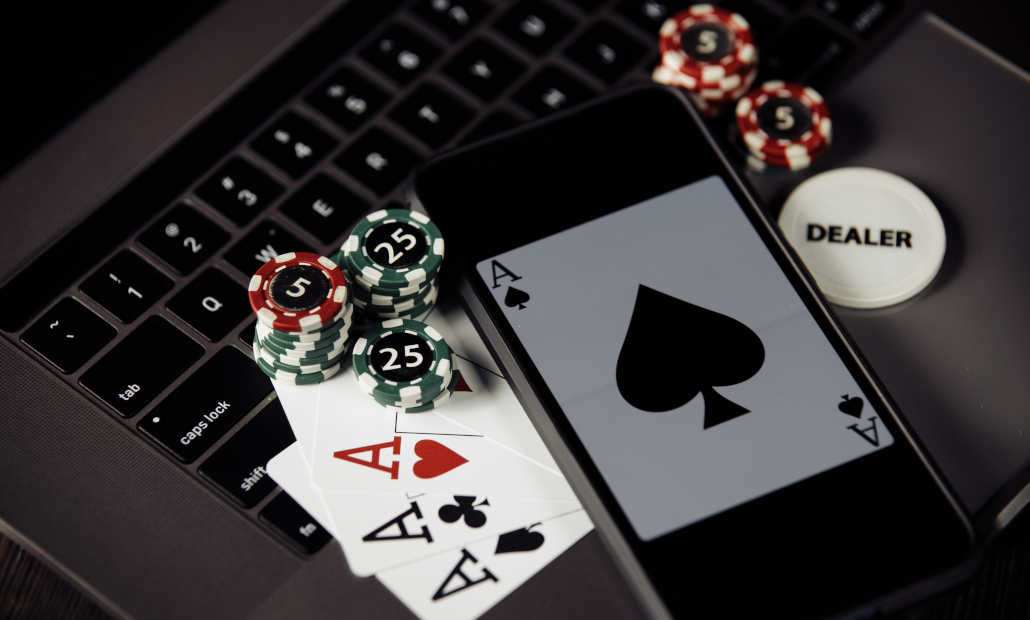 Additionally, the adoption of blockchain technology has significantly impacted market expansion.
The blockchain's ability to make safe payments ensures transparency in gambling activity.
Due to the speed and security of bitcoin transactions, players have many options available to them.
Furthermore, because bitcoin transactions are subject to limited regulations, they are now widely employed in online gambling.
What Is The Size of the Online Poker Market?
Online poker is hugely popular and will continue to grow in popularity because of the increase in the number of smartphones, adoption of Bitcoin and other digital currencies, and easy access to casino sites resulting in a big market.
Let's look at some statistics on the size of the overall online gambling market.
The gambling market was worth $287.43 billion in 2021 and is expected to grow in 2022 to $458.93 billion, an impressive growth percentage of 59.7%.
However, these statistics are based on the gambling market at large, which includes poker, casinos, horse racing, and sports betting.
Poker does contribute significantly to total numbers as one of the most popular games on offer.
According to Data Bridge Market Research,
"The poker lottery online gambling market size is valued at USD 116,894.3 million by 2028 and is expected to grow at a compound annual growth rate of 12.90% over the forecast period of 2021 to 2028."
As per Grand view research, the market for online gambling was estimated to be worth USD 57.54 billion in 2021, and it is anticipated to grow at a CAGR of 11.7 percent between 2022 and 2030.
The market is being driven by expanding internet penetration and a rise in the number of people using their mobile phones to play online games at home and in public.
In addition, factors including legal and cultural acceptance, simple access to internet gambling, celebrity endorsements, and corporate sponsorships are promoting an industry expansion.
Furthermore, the industry is expected to grow more due to the affordable mobile applications readily available everywhere.
Takeaways
The online poker gambling market is a gigantic one, as you can see from this article.
Moreover, the market will experience more growth than is projected due to some factors.
Primarily this will happen due to the increase in smartphone users, and the rising internet penetration will help it reach its full potential in the coming years.