What You Need To Know About Live Dealer Casino Games
5 minutes
Last Updated: August 19, 2021
If you're new to online gambling, starting out can be difficult with so many options out there. But, you can rely on those of us who have been in the industry for years to help ease you into the process and help you choose the best types of casino games for you.
In this brief but detailed page, we'll cover everything you need to know about live dealer games. This includes their pros and cons, as well as the specific types of live dealer games you'll come across online.
What are Live Dealer Games?
As the name gives away, live dealer games are those you play against a real, live dealer instead of the computer.
These options are still not available for actual poker games like Texas Hold'em or PLO, but you will find almost every house-banked game you can think of.
Live dealer gaming is a unique part of the gambling industry. It combines different aspects such as real dealers, real casino tables, sophisticated streaming technology, and specially-designed casino studios to deliver the real casino experience right via your screen.
The most obvious difference between traditional casino, online casino options, and live dealer games, is that the latter combines different aspects of both to provide a unique atmosphere you can't find anywhere else.
Since live dealer casino games are a fairly new technology, many players are still skeptical about their fairness.
That said, these doubts are unfounded, as you don't have to fear anything when playing live dealer tables.
Much like brick and mortar venues, live online casinos also hold gaming licenses and conduct regular tests to ensure their games offer fair odds.
Although the dealer can't see you or any other player at the table, you can clearly see the dealer shuffling and dealing cards, throwing the roulette ball, etc.
Pros and Cons of Live Dealer Casino Tables
The live dealer technology is still relatively new and, as such, comes with unique benefits and drawbacks compared to electronic casino game variations.
Even though the game rules are pretty much identical, the environment is entirely different, bringing a unique set of challenges to the table.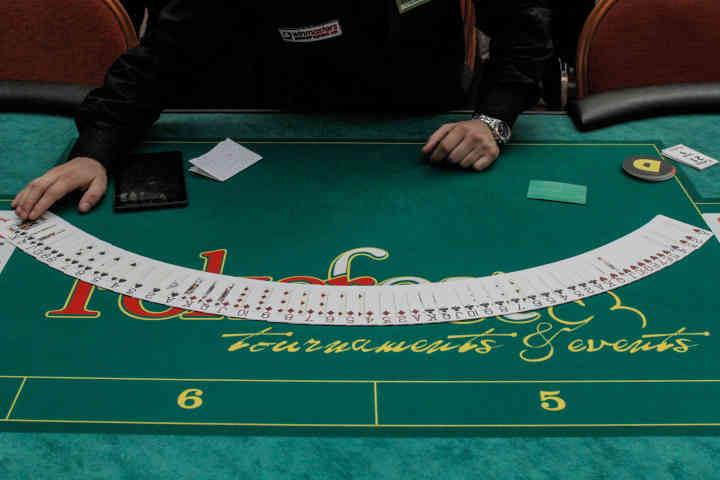 With that in mind, you should be aware of the most significant pros and cons before you start playing these games, whether you enjoy live casino poker, baccarat, or any other game.
Pros of Live Dealer Games
We'll start with the advantages of live dealer casino games first because they heavily outweigh the drawbacks.
Live casino technology is truly a game-changer in the industry, mainly because it offers these great benefits:
Real-time Live Dealer Experience – Live casino games allow you to enjoy the experience of going up against a real dealer directly from the comfort of your chair. This is probably the most significant advantage live dealer games have over all other forms of gambling, as you can feel like you are in the casino without being physically present.
Convenience and Availability – A live dealer casino is available around the clock, and you can access it anywhere and anytime you want. Regardless of whether you're a desktop, laptop, or mobile user, all you need are a stable connection and a powerful enough device, and you can carry your live gaming experience with you.
No Waiting Time – When you walk into a land-based casino, you won't always have a free spot at the tables waiting for you. Sometimes there are just too many players around, and you'll have to wait for your turn. When playing live dealer casino games online, you won't have such problems as there are always free spots.
Cons of Live Dealer Casino Games
Live casino games undoubtedly offer a long list of benefits and advantages compared to the standard casino options.
But, like any other gambling option, live casino games also come with some pretty distinct disadvantages. Let's take a closer look at the most notable ones:
Generally Slower – When playing live casino games with other players, you can often run into those who are very slow when making their moves. Of course, there's always a time limit during which the players must act. However, this can get frustrating if it happens too often during a single session.
Technical Issues – Even if you have a powerful device and a stable 4G connection, you can experience technical issues from time to time. Since the games are streamed from a dedicated studio via a video link, problems such as choppy connections are expected occasionally.
Higher Minimum Bets – Compared to electronic options, live casino games have higher minimum bet requirements. This is mainly because running live casino studios with real dealers is more expensive than regular online casino games. With higher stakes, live casino games aren't for everyone and are not the best choice for beginners.
Most Popular Live Casino Games
Live dealer casino games have come a long way since their inception in the mid-2000s. The industry's top software providers have done their part to recreate the most popular casino games in online live dealer format.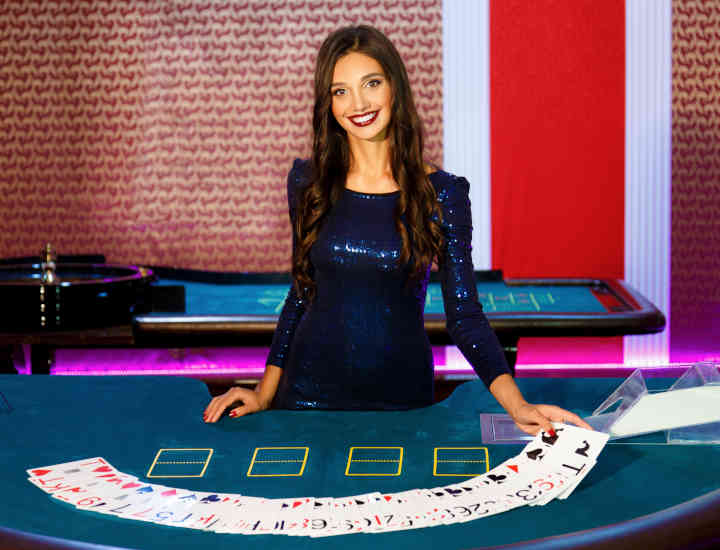 Some of the games you can expect to find in a live casino are:
Baccarat
Roulette
Poker (Most often Casino Hold'em)
With the above information in mind, we should note that not all live casino games are the same. The quality of your experience can vary significantly based on several factors.
The most notable one to pay attention to is the software provider that offers a particular live casino game you want to play.
Not all casino software companies are the same, as some are far better at developing live content than others. The best live casino software companies to seek out are Evolution Gaming, NetEnt, and Playtech.
Should You Give Live Games a Go?
Live dealer casino games are undoubtedly the way of the future in the gambling industry.
They provide you with the real atmosphere of playing in a brick and mortar casino, with the extra convenience of not having to leave your house or travel anywhere to play your favorite games.
Plus, you can also take advantage of the many live dealer bonuses most online casinos offer.
Ultimately, the decision of whether or not to try out live casino games is entirely on you. Keep in mind the pros and cons we shared with you above, and make sure to stick to our picks of live dealer software providers.
We truly recommend you try out live dealer casino games if you've never done so before. No matter what game you decide to load up, one thing is sure: you're guaranteed a gambling experience like no other.