Professional Blackjack Players – Top 10 Best Gamblers of All Time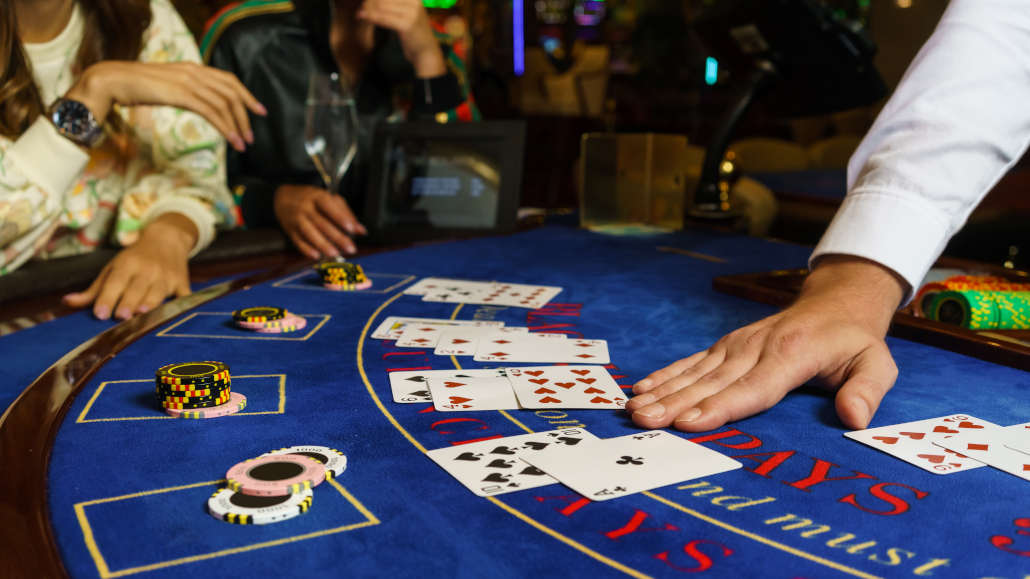 Unlike poker, blackjack doesn't pit players against one another, which is why professional blackjack players often don't get the reputation that pro poker players enjoy.
The game isn't as televised, and you can't really experience the work and skills that go into becoming a professional blackjack player.
But, those who climbed to the top have undoubtedly managed to master the game of 21 and put their imprint on the game.
Moreover, a handful of pro blackjack players managed to achieve fame, popularity, and wide acknowledgment. With that in mind, we've compiled a top-ten list of the best blackjack players in the history of this casino game.
10. Don Schlesinger
Don Schlesinger is an American gaming mathematician who specializes in the game of blackjack. His contribution to the game spans for more than five decades.
This includes research on aspects like risk analysis, optimal betting, and optimal card counting techniques.
His contributions earned him a place in the Blackjack Hall of Fame in 2015.
With all of that in mind, Don Schlesinger is perhaps best known for his creation of the Illustrious 18. The Illustrious 18 is a condensed and simplified set of the best card counting strategies used in blackjack.
These eighteen streamlined variations assist players in making the best decisions without any complex strategy elements.
While not widely known in the blackjack community, Schlesinger is one of those professional blackjack players that have contributed a lot to the game from the shadows.
He worked with and consulted many famous blackjack players, some of them even featured on this top ten list. This includes huge names like Edward O. Thorp and Stanford Wong, among others.
9. Russ Hamilton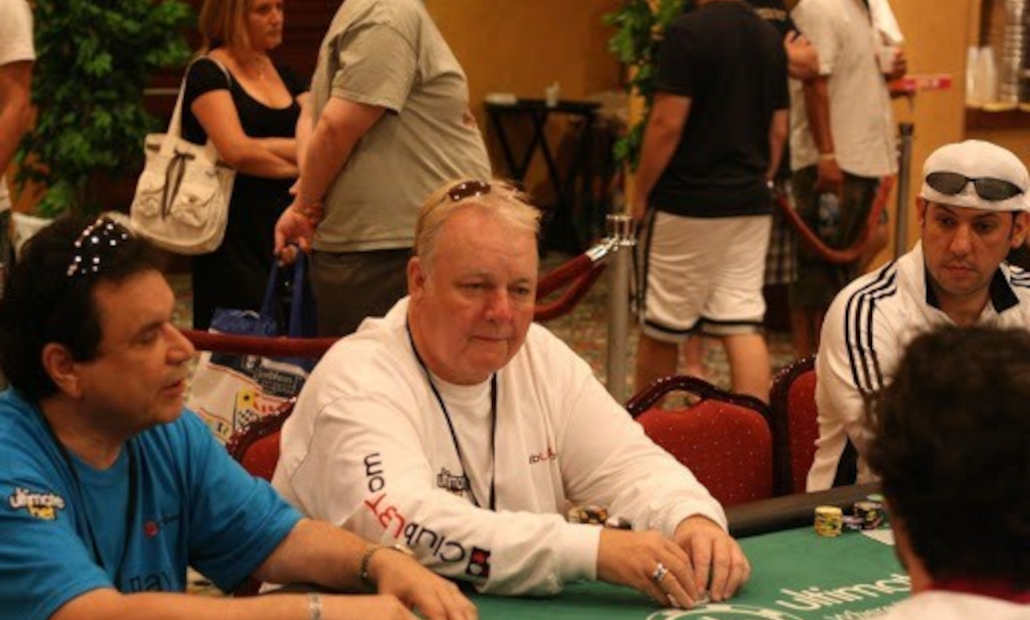 Russ Hamilton is easily the most controversial player on our list and a pro that saw himself go from a hero to a villain in the gambling community. Nevertheless, his influence in the game is undisputed, and his blackjack skills are undeniable.
Hamilton's biggest contribution to the game was his invention of Elimination Blackjack. This tournament format combines elements of classic blackjack with some parts of No Limit Texas Hold'em.
Elimination Blackjack became very popular in the mid-2000s and was even used as the default format on the iconic Ultimate Blackjack Tour.
Outside of his blackjack career, Hamilton was also a very successful poker player.
He won a bracelet at the 1994 WSOP and recorded several notable results during his professional poker career.
Unfortunately, all of his achievements in blackjack and poker were overshadowed by the 2009 Ultimate Bet cheating scandal. It was found that Hamilton and the Ultimate Bet online platform cheated players out of anywhere from $6 to $22 million.
His reputation suffered heavily, and he never returned to the gambling scene to any significant degree after this.
8. Thomas Hyland
Thomas Hyland has often stated that Lawrence Revere, one of the biggest blackjack legends, inspired him to get into the game.
After reading Revere's "Playing Blackjack as a Business", he was motivated to start pursuing blackjack as his career path.
His beginnings were relatively humble. In 1979, he assembled a team of four players, with each member contributing just four thousand dollars.
In just a few months, they built up the bankroll to around fifty thousand dollars.
But, this was just the beginning of Hyland's successes. During the 80s, he assembled a new team and started recording even better results.
Hyland and his team employed shuffle tracking, ace sequencing, and other advantage play techniques to consistently beat casinos.
Hyland's career was wildly successful and very turbulent. At one point, he was getting kicked out of casinos simply because they suspected that he was counting cards.
This was when casinos were still allowed to do so. These occurrences often lead to him trying to disguise his appearance to get in, one time even dressing up as Santa Claus to trick the staff.
Despite being a relatively controversial blackjack player and team leader during his day, Thomas Hyland remains one of the best card counters ever.
His achievements at the blackjack table also earned him the recognition of being one of the seven original inductees into the Blackjack Hall of Fame in 2002.
7. Stanford Wong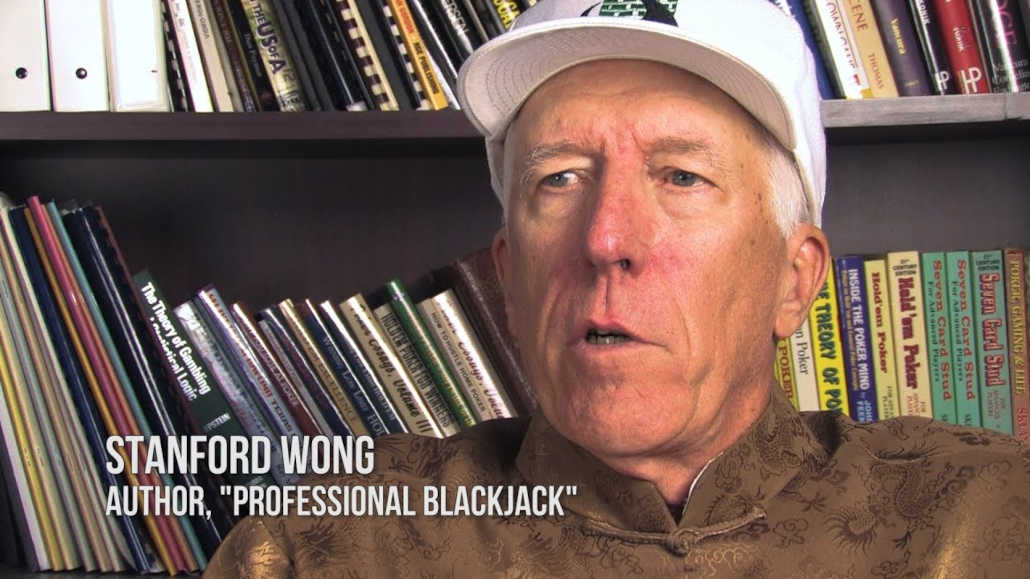 John Ferguson, better known by his pseudonym Stanford Wong, is a Blackjack Hall of Fame player and author. He started playing blackjack when he was 21 while teaching finance courses at a university.
Quickly after getting into blackjack, Wong realized that the teaching life and academics weren't for him, and he quit this path to chase the career of a professional blackjack player.
A very risky move at the time, this proved to be the right choice.
In just a few years, Stanford Wong became one of the most famous blackjack players in the game.
During the 1980s, he even had a term coined after him, called "wonging". This term refers to a special advantage technique involving observing the game, stepping in when the count is advantageous, and stepping out again.
Wong's most famous book is "Professional Blackjack", published in 1975. More than this, he also owns a publishing house that regularly publishes gambling books from other famous players and authors.
He created a program called "Blackjack Analyzer". Wong initially developed this program for himself, but soon put it up for commercial use. A ground-breaking invention at the time, this was one of the very first programs of such type.
6. Lawrence Revere
Lawrence Revere spent the better part of his life in the gambling world. Prior to diving into the professional blackjack scene, he worked in a casino as a pit boss.
Even well before he became a casino employee and aspiring gambler, Revere spent his teenage years heavily invested in blackjack and playing it regularly.
As Revere's career lasted during a period in which gamblers weren't closely followed by the public, there aren't many records of his achievements at the blackjack table.
But, his book "Playing Blackjack as a Business" is the biggest legacy he left to those that followed him.
The book primarily covers card-counting strategies, most of which are named after Revere himself. One of the best-known strategies from the book, the Revere Point Count, still remains one of the staple card counting strategies.
He developed both single-deck and multi-deck strategies that are still valid and in use by blackjack players today.
Revere also had a reputation for being an expert in avoiding detection by casinos. He often played under aliases, and his background as a casino worker helped him avoid getting caught.
During his career, he also devoted much of his time to teaching young players card counting techniques.
5. Ken Uston
We wouldn't be far off if we said that Ken Uston is one of the first real blackjack superstars. In the first half of the 1970s, he became notoriously famous for his efficiency as a card counter.
He earned millions of dollars playing blackjack in casinos, an unimaginable amount for blackjack players at the time.
Due to his success and reputation, Ken Uston had a huge impact on shaping the game into what we know today.
At the height of his career, he was banned from many casinos for counting cards.
Soon after, he won a high-profile lawsuit that forced casinos to stop banning players just for counting cards. As a result, casinos started increasing the number of decks to discourage and prevent players from counting cards.
In addition to this, Ken Uston is also responsible for popularizing team play in the game. In the late 1970s, he ran a very profitable blackjack team that was also so profitable that it eventually got banned from accessing most casinos in the US.
Ken Uston undoubtedly deserves his reputation as one of the most influential blackjack players of all time. While still an active player, Uston authored books on blackjack, video games, and PCs.
His career and personality were also a subject of a 1981 segment on 60 Minutes. Additionally, the History Channel made a documentary on him in 2005, titled "The Blackjack Man".
4. James Grosjean
James Grosjean got into blackjack in his pre-teen years. Fast forward a few years into the future, he started playing the game professionally while he was studying economics at the University of Chicago.
His strong grasp of mathematics enabled him to explore complex forms of legal advantage play in blackjack.
Among the wider blackjack public, he is perhaps best known for his 2000 book "Beyond Counting: Exploiting Casino Games from Blackjack to Video Poker."
He is the youngest ever player to be inducted into the Blackjack Hall of Fame.
In his prime, James Grosjean was easily one of the best advantage players to ever play blackjack.
Also, he became a recognizable figure in gambling after obtaining legal wins over several casinos and an investigation agency they hired.
In the mid-2000s, Grosjean was so successful at the table that the hurting casinos tried to hire a security agency to help them find a loophole that would allow them to limit and stop him from taking so much money from them.
In 2005, all of this famously and hilariously backfired against the casinos, with Grosjean winning verdicts against Caesars Palace and Imperial Palace. As a result of the litigation, the agency hired to stop Grosjean ended up in bankruptcy.
3. Bill Benter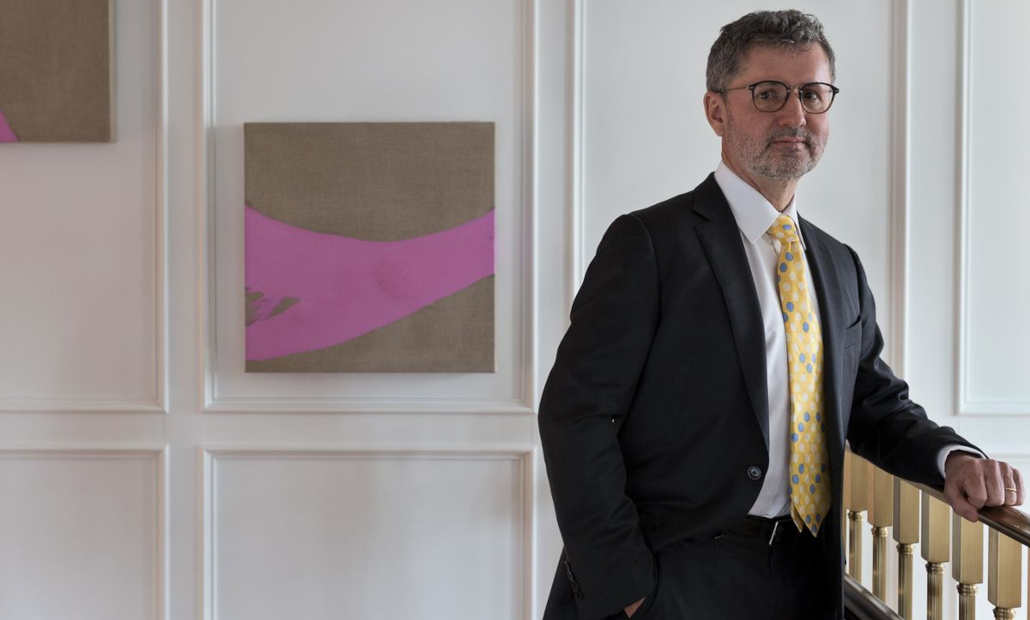 Going by financial results alone, Bill Benter is arguably the most successful and best gambler of all time. During his gambling career, Benter earned nearly $1 billion.
This was heavily due to his invention of one of the most accurate and successful analysis programs for betting on horse racing.
Focusing on his blackjack success, Bill Benter approached the 21 game with the same statistical and analytical mindset as he did horse racing.
He was very talented in math, using his talent to gain an advantage over Las Vegas casinos by counting cards.
His career achievements garnered him an induction into the Blackjack Hall of Fame in 2016. However, unlike most other players on our list, Benter had a very short blackjack career that only lasted for a few years in the late 70s and early 80s.
He won so much that he quickly got banned from all Las Vegas casinos just after a few years. After that, he switched to horse racing betting and recorded even more notable results.
In addition to being a highly successful gambler, Bill Benter uses his fortune for good, as he is a generous philanthropist. He contributed and raised several million dollars for numerous campaigns and charities.
2. Don Johnson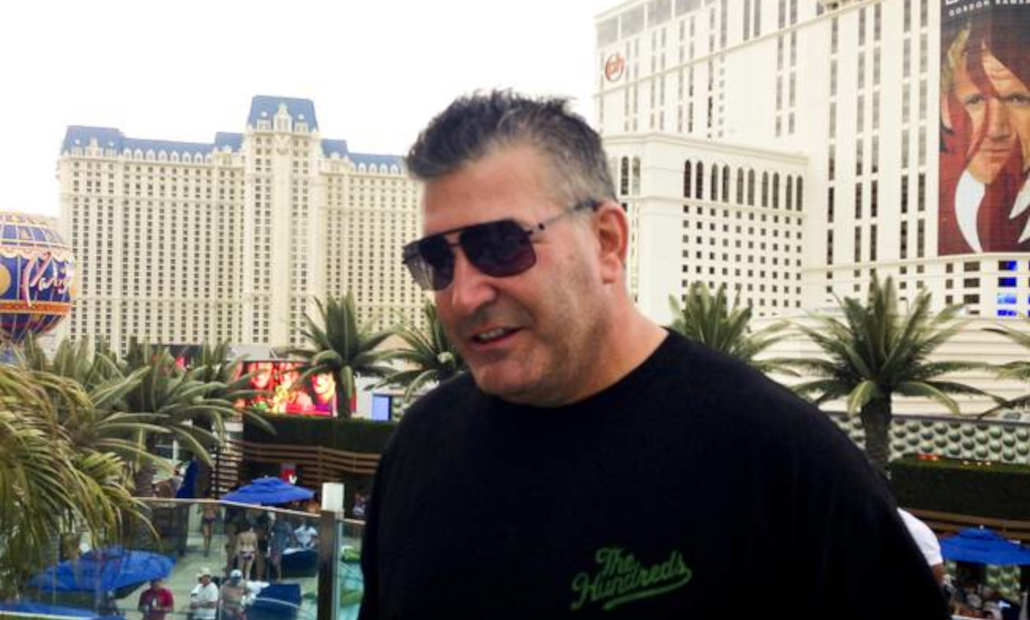 Don Johnson enjoys a legendary reputation in the blackjack world. And, rightfully so. This is hugely in part due to the fact that he took $15 million from Atlantic City casinos within just six months back in 2011.
Johnson was able to do this because he carefully negotiated several changes that were available to him as a high roller.
With this, he took almost $6 million from Tropicana, $5 million from Borgata, and cleaned out Caesars for another $4 million.
His most jaw-dropping performance came during a 12-hour session at the Tropicana, during which he won $1.2 million.
This includes profiting $800,000 in just one hand. This made him one of the most famous blackjack players instantaneously.
Johnson's success hurt casinos so much that he got the ultimate acknowledgment of success in gambling. He was prohibited from playing in several big Atlantic City casinos, namely Tropicana and Borgata.
Although they didn't formally ban him, he's only allowed to play under certain conditions.
Even though Don Johnson hasn't been a very active blackjack player in the past few years, his reputation still precedes him wherever he goes. In 2014, a documentary centered around his success was published, called "The Player: Secrets of a Vegas Whale."
1. Edward O. Thorp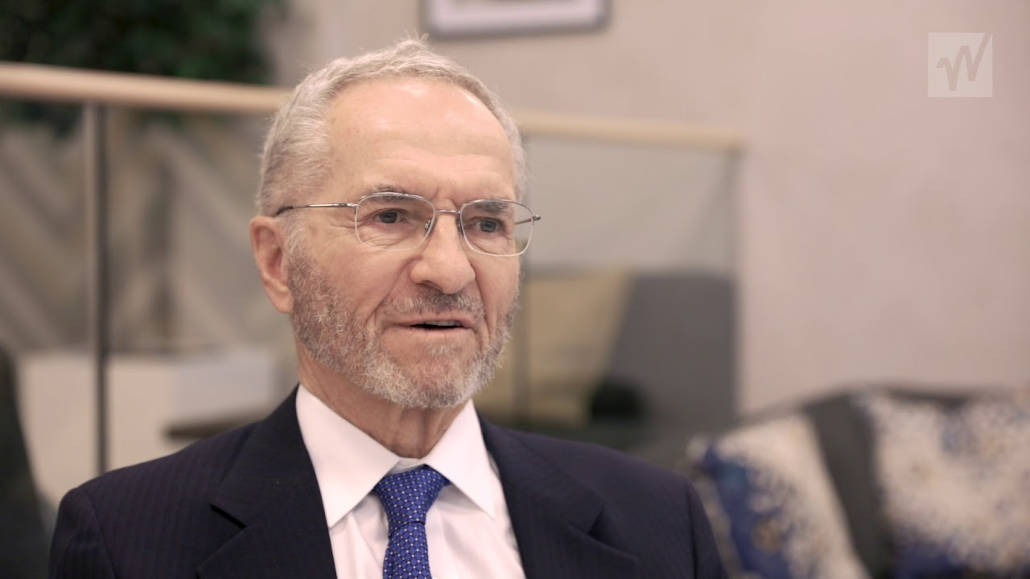 Edward O. Thorp is unquestionably one of the top ten blackjack players of all time, and according to many blackjack fans, the best blackjack player ever.
Unlike most blackjack legends that pursued this game from their early days, Thorp primarily followed a professional career in other fields. In the 1950s, he obtained a Ph.D. in Mathematics at UCLA.
He then went on to become a math professor who pioneered the applications of probability theory.
Even prior to becoming a famous blackjack player, Thorp used his knowledge of statistics and probabilities to discover opportunities in the stock market and obtain financial gain.
Thorp started playing blackjack professionally in the 1960s. His probability theory quickly proved to be correct, and he started winning left and right.
His successes became more known in the blackjack community, as other players wanted to emulate his achievements.
In 1966, Thorp published the now classical blackjack book "Beat the Dealer," which many today consider the first real guide for counting cards. In this book, Thorp proved that players could get an advantage over the casino by counting cards.
"Beat the Dealer" was an instant hit, selling over 700,000 copies and even getting on the New York Times bestseller list. Along with Hyland and five other players, Thorp is one of the seven first inductees into the Blackjack Hall of Fame.