Caesars Palace Poker Room Review: Caesar Would Be Proud Of This Casino
Caesars Palace Poker Room Review: Caesar Would Be Proud Of This Casino
Caesars Palace was the first casino in Vegas where I played some poker cash games, so I do feel some affinity with the establishment.
You know what they say, you always remember your first time.
When you gaze upon the building itself, it is a jaw-dropping casino on the Vegas strip and is truly fit for an emperor.
Caesars Palace is one of the oldest resorts in Las Vegas, opening its doors to punters over 50 years ago in 1966.
It is the crown jewel of the Caesars Entertainment resorts, and its poker room is a popular destination among locals and tourists, so you know the action will not be hard to find here.
Caesars Palace Poker Room Review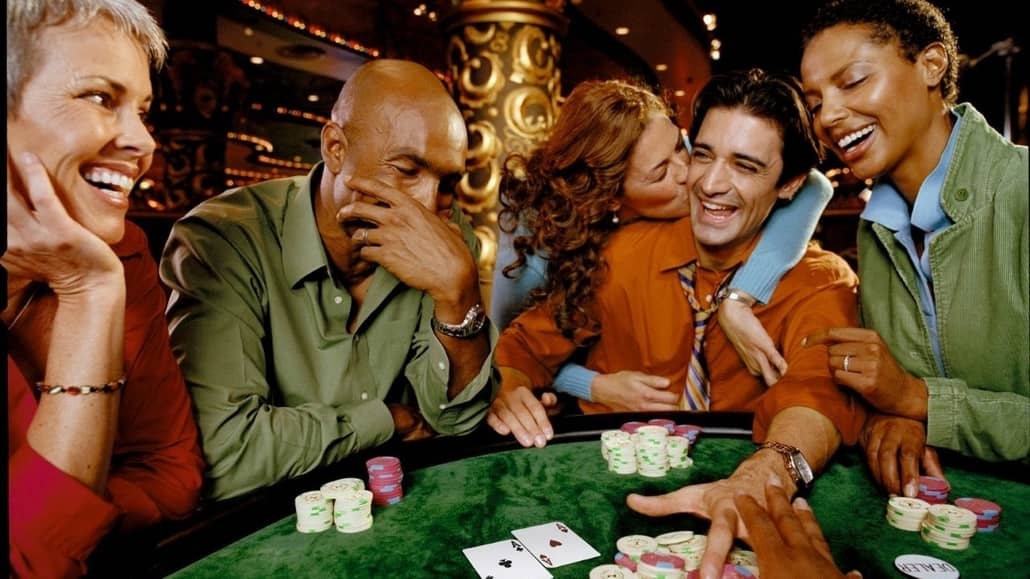 Caesar Palace poker room is ideal for both recreational players and the poker pros among us.
The 4,500 square foot poker room is situated on the main gaming floor right in the middle of The Colosseum and the Race and Sports Book.
It is open every hour of every day, so the action never stops.
There's plenty of space for players to battle on the felt as this large room is home to 18 tables.
You will also be pleased to know that at each seat, there are USB charging points, and you will have free upgraded Wi-Fi while you are playing in the poker room.
Due to the amount of free space, playing poker at Caesars Palace is extremely comfortable.
The chairs, poker chips, and tables are the nicest I have seen and makes it easy to kick back and relax while you play some cards.
If you have a few wagers on any sporting games or races, you will be able to watch the games on one of the many flat-screen TVs.
The games here usually run 9 handed, which isn't everyone's favorite, but it is the norm in live poker rooms.
The poker room is also linked to the Bravo Poker Live app. If you haven't got the Bravo app on your phone, I highly recommend downloading it before your next trip.
The app allows you to access all sorts of information like what games are running, waitlists, promotions, and all the poker tournament information you could ever need.
Caesars Palace Poker Room Cash Games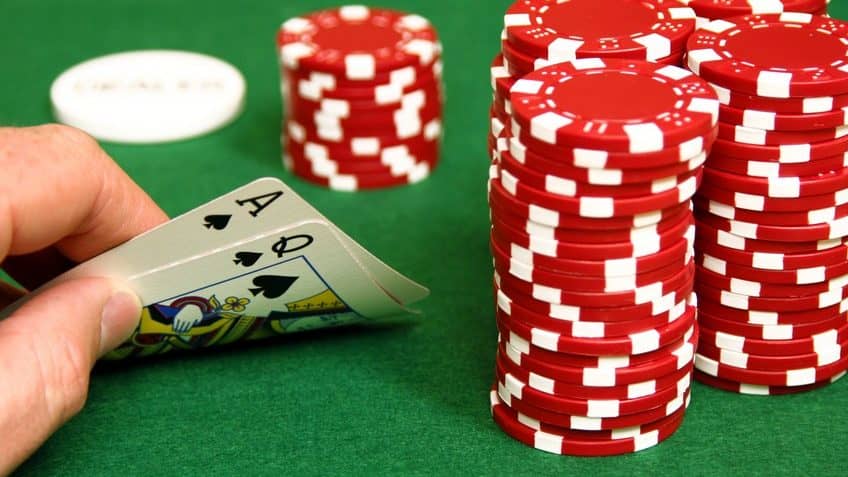 If you are a serious cash game grinder, I am afraid that playing at Caesars Palace may not be the right place for you.
The regular running game across most of the cash poker tables is $1/$2 no-limit hold'em, where players can buy-in from $100 to $300.
When it is busy, and, on most weekends, you may find a $2/$5 no-limit hold'em game running, you can buy in from $200 to $500 in this instance, and on rare occasions, you may find mixed games.
It is a shame for such an iconic venue to have little cash games action when compared to other resorts such as the Bellagio poker premises or the Aria poker room where $5/$10 no-limit hold'em games run around the clock.
Caesars Palace Poker Room Promotions and Jackpots
Unfortunately for you, Caesars Palace poker room discontinued their mega bad beat jackpots way back in 2014, so if you are hunting for a big score from one of these promotions, Caesars is not the place for you.
High Hand promotions run from time to time, and the best way to track this is through the previously mentioned Bravo Poker app.
Players can earn rewards while playing poker too, but you need to be a Total Rewards member.
When playing poker, you can earn $2 per hour, which is a bit pitiful, but it is better than nothing, I suppose. One plus from this is that these comps can be used at any Caesars Entertainment resorts in the USA.
The Rake
A major complaint from players regarding Caesars Palace used to be about the rake.
With the lack of games to choose from and a higher rake than most other casinos in Vegas, Caesars found the footfall into the poker room was dwindling.
To combat this, the Caesars Palace poker room dropped the rake to 10% capped at $4, which has seen people flock back to this famous institution. However, it is still far from the best option.
Caesars Palace Poker Room Tournaments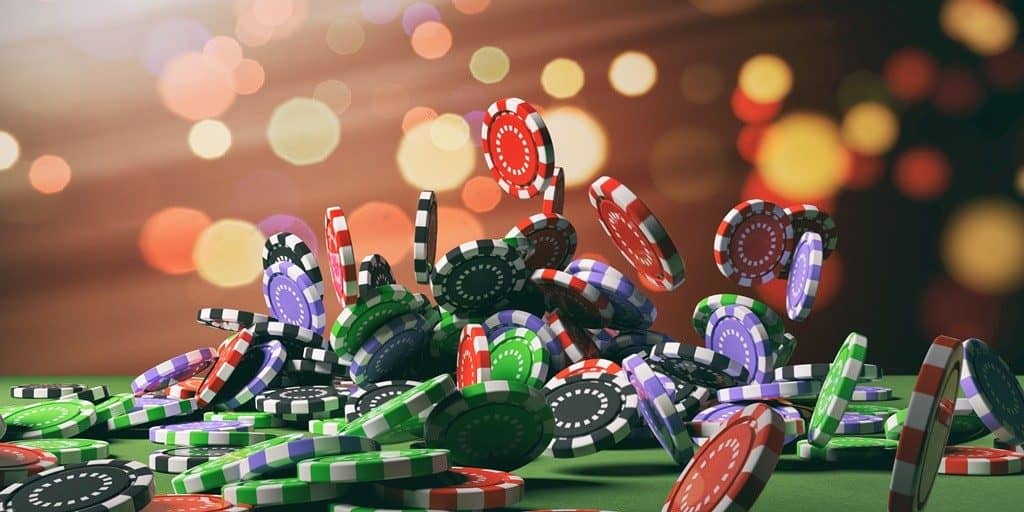 Now I know that the cash game section is a bit of a let-down, but what Caesars Palace lack in cash games, they certainly make up for it in their tournaments.
Caesars Palace poker room is the place to be in Sin City if you are a poker tournament player.
Four daily tournaments that all follow the same structure take place at:
The morning and 6 pm tournaments are both $100 buy-ins with guarantees of $1000, and the other two daily tournaments have entry fees of $150, which generate at least a $2000 prize pool guarantee.
In all daily poker tournaments, you will have a 15,000 starting stack, levels last for 20 minutes, and you can have an add-on in each tournament for another $50.
Even though the guarantees are low, the tournaments often generate prize pools that dwarf the guarantees, which is great!
Another sweet thing about playing poker here is that they use a big blind ante. This helps speeds up the tournaments and avoids all the confrontation regarding if someone paid their ante or not.
Caesars Palace Parking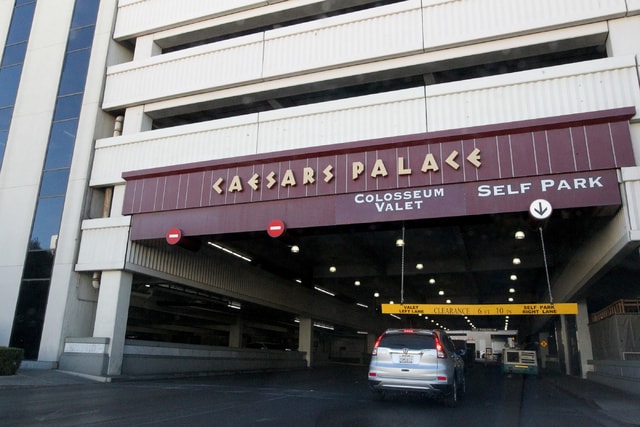 If you've taken a road trip or picked up a rental for your trip to Las Vegas, the last thing you want to do is leave your car unprotected or get stung by parking fees.
Luckily for you, self-parking at any of the Caesars Entertainment resorts are free in Las Vegas.
If you are not too bothered about paying for parking, you can use the valet parking system where the fees can be charged.
Valet parking is open 24/7, and the fees are as followed:
0-2 hours: $21
2-4 hours: $24
4-24 hours: $30
Caesars Rewards members who have qualified for Platinum, Diamond, and Seven Stars levels can get valet parking on the house! You also have exclusive access to the Augustus Valet as a nice additional bonus.
Caesars Palace Poker Room Staff
The staff at Caesars Palace Poker Room from my experience all seemed pretty sharp and on point.
But do not just take it from me. Many reviews confirm that staff at Caesar's palace are is polite and friendly, which is great for new players.
Seasoned vets of the poker felt will feel they are in safe hands as well as the floor staff has a vast amount of experience to ensure you have the best and most fun sessions when playing poker.
Caesars Palace Casino Games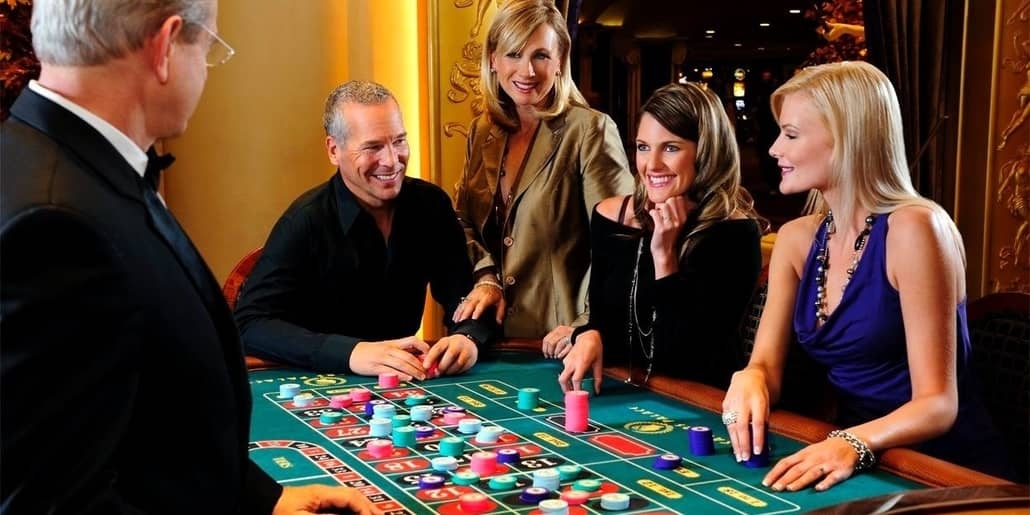 Caesars Palace casino is equally remarkable as its external prowess. The elegant and tasteful ancient roman theme offers some luxury surroundings.
There's plenty of casino games to choose from, so whether you are a casino table gamer or prefer to spin it up on slots, you will never get bored if you decide to stay at Caesars Palace.
The gaming room is enormous, as well. There are 124,181 square feet in total, consisting of over 1300 slot machines and over 160 table gaming stations.
You will also find the Sports Book where you can try your luck in betting on various games.
Slots
You can play all your favorite slots at Caesars Palace casino. You can spin the reels from as little as 1 cent all the way up to $500.
You can play your standard reel slot machines, video slots, as well as the latest and greatest video poker and blackjack games.
Caesars Palace has also seen the most $1,000,000 plus slot machine jackpots in the world, let alone Nevada.
Table Games
You can test your skills at various table games, and no trip to Las Vegas is complete without the excitement that playing in the pit can bring you.
You can try and beat the house in games such as:
Craps
Baccarat (You can place bets up to $50,000 when playing this game!)
Roulette
Free Bet Blackjack
High Card Flush
Crazy Four Poker
Other casino poker games
Caesars Palace Resort and Casino – What to Expect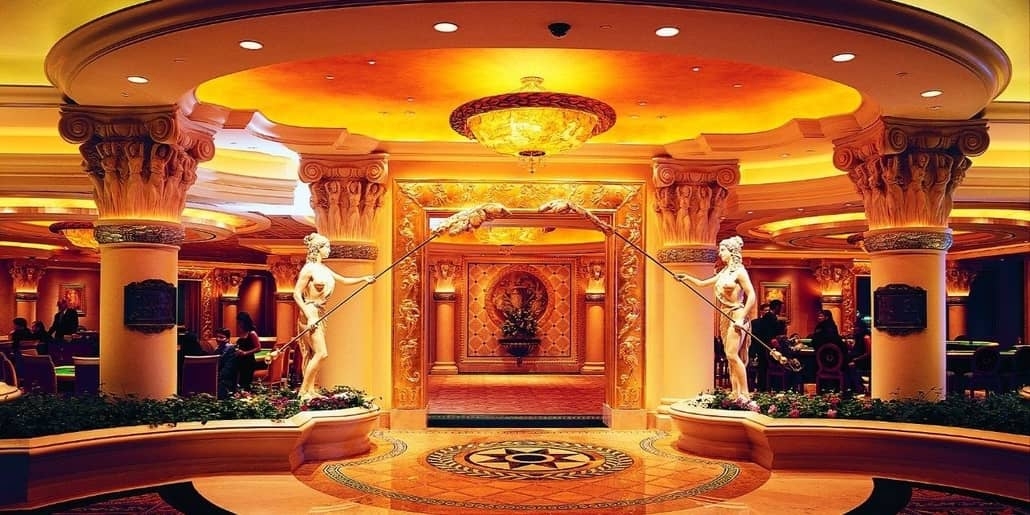 If you are thinking about staying at Caesars Palace, you need to know what the rooms are like. At the resort, there are close to 4000 rooms, suites, and villas over five towers, many of which have been newly renovated to fit even the most demanding customers.
Inspired by ancient Rome, the rooms are sleek, spacious, and stylish.
Feel like Julius Caesar without all the backstabbing!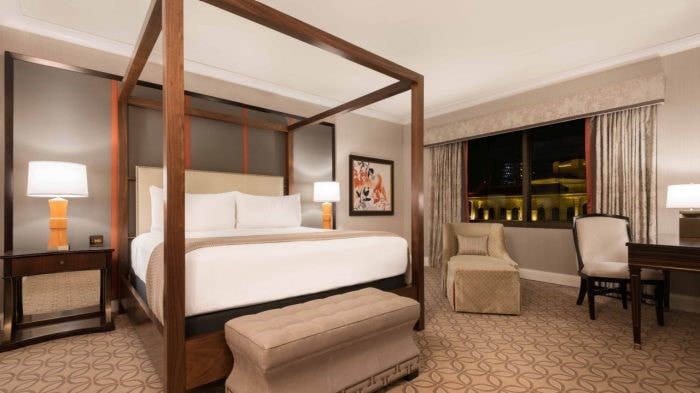 There's also a wide variety of restaurants to choose from, from quick bites to fine dining, whatever cuisine you are feeling, you will be sure to find it here.
Some of the restaurants you can dine at include:
Quick Bites
Pronto by Giada
Brioche by Guy Savoy
Forum Food Court
Café Americano
Starbucks
Casual Dining
Bacchanal Buffet
Beijing Noodle No. 9
Gordan Ramsay's Pub and Grill
Searsucker Las Vegas
Upscale
Old Homestead Steakhouse Las Vegas
Gordon Ramsay's Hell Kitchen
Restaurant Guy Savoy
Mesa Grill
Rao's Las Vegas (Everyone's favorite)
Mr. Chow
Nobu Las Vegas
Caesars Palace – Things to Do (non-related casino activities)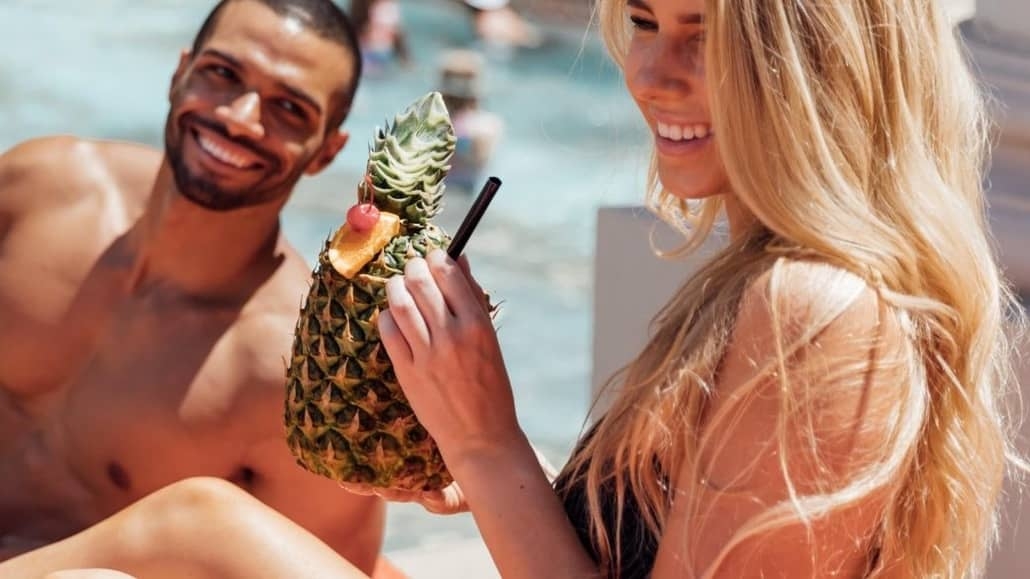 From golf to nightclubs and salons to pools, the options are endless for you to dive into while you stay at Caesars Palace hotel. There's something for everyone to enjoy:
Golf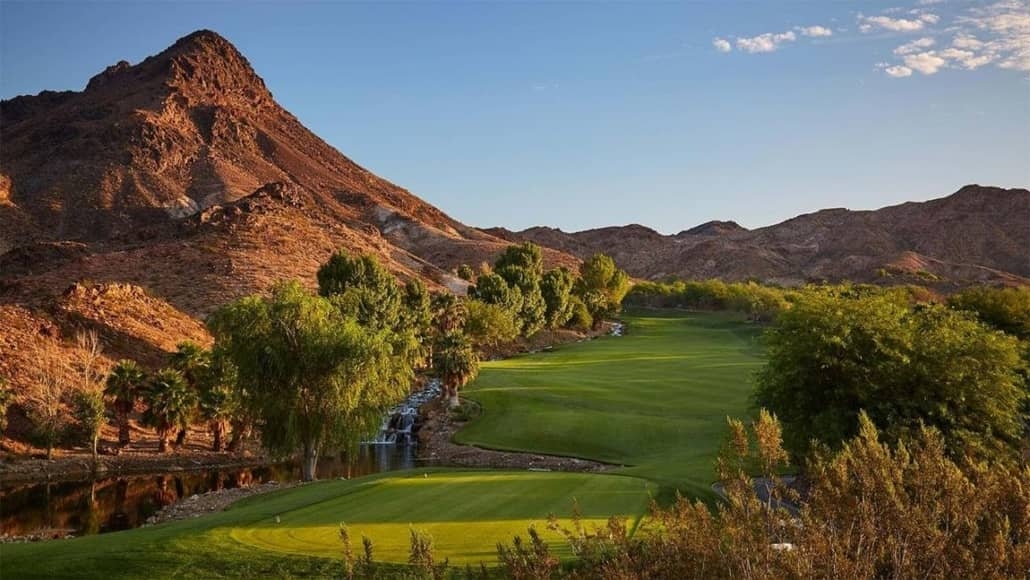 Salon
Color Salon by Michael Boychuck
Pools
Garden of the Gods Pool Oasis
Venus Pool + Lounge
Shopping
Appian Way Shops
The Forum Shops at Caesars Palace
Spa
Nightlife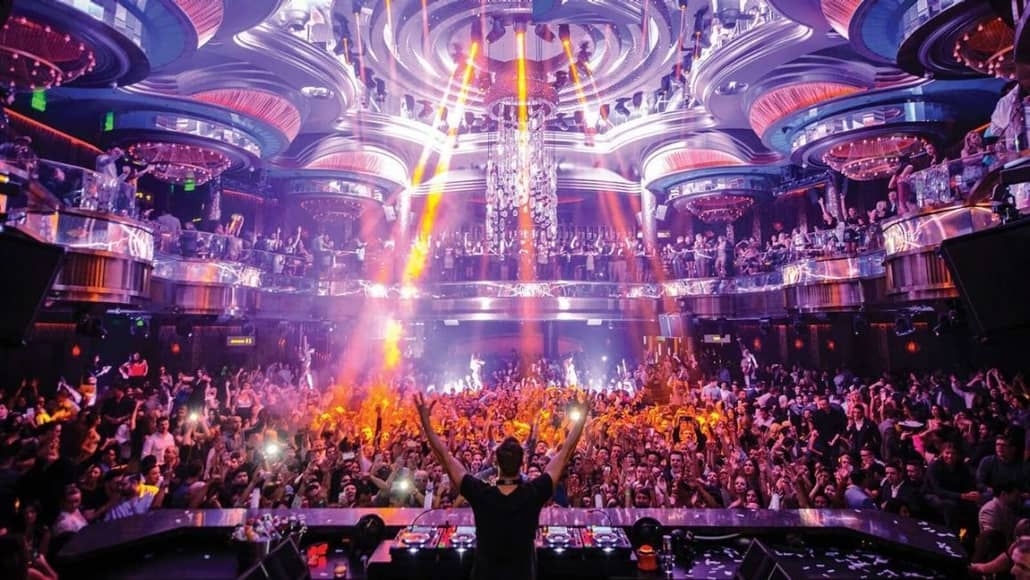 Spanish Steps
Numb Bar & Frozen Cocktails
Cleopatra's Barge
Lobby Bar
OMNIA Nightclub
Vista Cocktail Lounge
Montecristo Cigar Bar
Alto Bar
Vanderpump Cocktail Garden
As you can see, it will be pretty hard to be bored while you are a guest at Caesars Palace Resort and Casino.
Caesars Palace – Keeping You Safe Against Covid-19
Caesars Entertainment is taking things seriously when it comes to stopping the transmission of coronavirus COVID-19.
Some Caesars Entertainment properties like Planet Hollywood are temporarily closed, but you will be pleased to know that Caesars Palace is open!
If you do have some worries and anxieties, you can watch the below video on how Caesars Entertainment keeps guests and colleagues safe throughout the current pandemic.
Caesars Poker Room and Casino: Final Thoughts
Caesars Palace has got it all to give you an authentic Las Vegas experience.
Although it may disappoint in the poker cash game department, it makes up for it with its poker tournaments and the amazing casino.
The rooms are great to stay in, and you have a plethora of restaurants at your disposal to satisfy whatever food cravings your stomach desires.
Add all the amazing things you can do that are non-casino related, and you will see that visiting Caesars Palace among other local poker rooms while you are in Las Vegas is a must.