3 Gambling Trends That Will Define the Future
The gambling industry is an entertainment branch that's constantly evolving. This is especially noticeable with online gambling, as it's an outlet that heavily relies on technological advances.
We've seen many changes in the technical aspect of the industry, many of them extraordinarily innovative and very impactful.
But, as devotees of casino games and gambling in general, we believe that the most significant changes are yet to come across the board, from slots to Texas Hold'em.
Here are the top three gambling trends that will play a significant role in defining the entire industry's future.
1. New and Modern Gambling Games
If you took a break from gambling for a few years and want to come back to it, be careful, as today's landscape has significantly changed from that of just five or ten years ago.
Today's casino games are perked up with excellent graphics, entertaining gameplay features, and unique sound effects that go along with their specific themes.
We can best see this through the prime example of modern slot machines like Bomb Squad that have come out recently. Nowadays, slots are much more complex and immersive than those you could find a decade ago.
Some slot games even have their backstories and narratives that capture your attention as you play.
With a saturated market featuring hundreds of casino developers, companies are always competing to develop the most exciting and entertaining video slot to reel players in. And, from the perspective of slot players, this fierce competition is actually great.
Plus, as the ratio of online to land-based casinos increases every year, new and modern gambling games take advantage of this to introduce even smarter and more sophisticated gambling systems and technologies.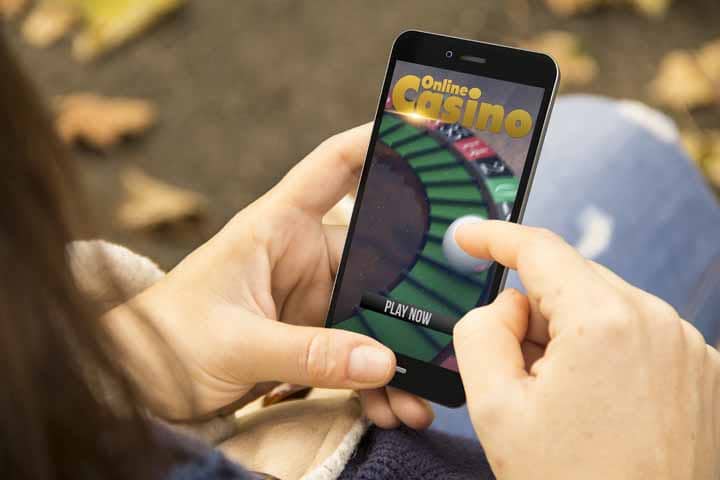 No matter where you play, you can find hundreds, even thousands of slot games based on any theme you can think of.
This trend is accompanied by the rise of social gaming or playing on the go with one of the online free slots options.
The younger generation of casino players focuses more on mobile gaming and all of the advantages that betting through a user-friendly mobile device can offer. With that in mind, online gambling is set to only become more convenient and accessible in the future.
2. Virtual Reality and Live Dealer Games
Live dealer games have become a prevalent gambling choice of many online casino players, and for many good reasons.
These games allow players to experience the atmosphere of real casino games and real dealers without having to travel or even leave their homes.
Some of the most popular live dealer games you can come across online are blackjack and roulette, but you can find a long list of other games to enjoy. We can fully expect this trend to continue and develop even more moving forward.
Live dealer table games are always growing in popularity, so it wouldn't be surprising if the future brings even more variations with more complicated and diverse rules.
This will allow more skilled players to enjoy more variations and practically unlimited content when playing their favorite casino games.
Besides live dealer tables, we can also expect the emergence of virtual reality casino games. VR accessories are becoming more and more affordable and accessible to the general public with each passing year.
With that in mind, it's only a matter of time before VR accessories become a mainstream gadget, and everyone has at least one in their home.
All of this will provide players with an even more immersive gambling experience without them having to leave the comfort of their own homes.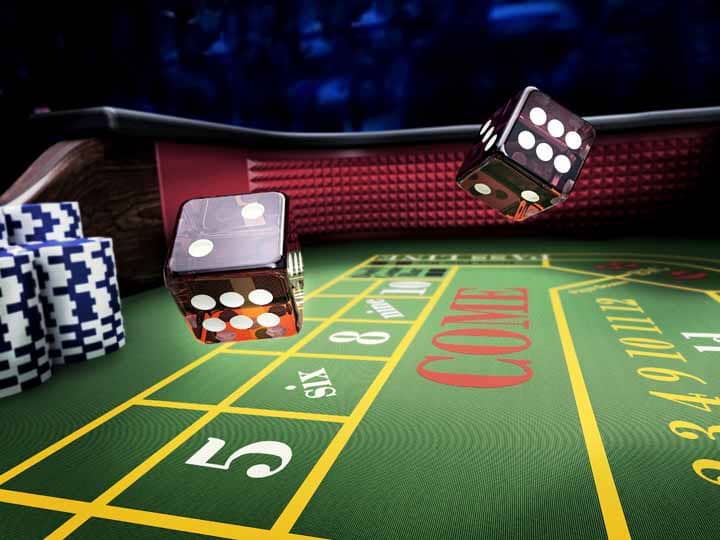 Casino software providers like Evolution Gaming and NetEnt are at the forefront of this industry. They have already proven that combining VR technology with casino games results in a fantastic entertainment experience.
3. Blockchain Technology
Blockchain technology has had a massive impact in the financial sector over the past few years, changing a fiat currency system we've relied on for centuries.
With more and more online platforms accepting cryptocurrencies, blockchain technology is rapidly becoming the norm for many online and land-based businesses.
Casinos are no different in this regard.
The most significant reason why online casino players prefer using blockchain technology is that it allows them to pay in complete anonymity and with complete security.
Blockchain technology is decentralized, without any central bank or authority controlling and overseeing transactions. It allows for private transactions so that the user's information isn't potentially out there for others to misuse.
This is a vital factor for most online casino and table game players.
It provides them with the possibility of playing without gambling restrictions, as they're not sharing any information about their real identity or location.
Moreover, it allows them access to gambling even in countries and areas where these activities are restricted or outlawed.
The majority of online casinos already accept some sort of crypto payment options, with Bitcoin being the most popular one.
And, with more cryptocurrencies, most notably Ethereum, edging closer to the mainstream channels with each passing year, we can expect the blockchain technology to be even more convenient to use in the years to come.
Awaiting the Future
As online gambling enthusiasts, we are now perhaps in the golden age of online gambling and can see the gambling industry's future shaping right in front of our eyes.
These revolutionary changes aren't only happening in the online sector, as land-based casinos are also widely adopting the changes new technology is bringing.
Aside from the three trends we've focused on in this article, there are also many other promising changes that will soon become a new standard.
From introducing smartwatches as gameplay elements to implementing different interactive gaming systems, the industry is evolving at a pace it has never experienced before.
One thing is sure, this is a very exciting time to be a casino game player, and it will only get better in the future.