Poker Music – Do You Need A Playlist When Playing Poker?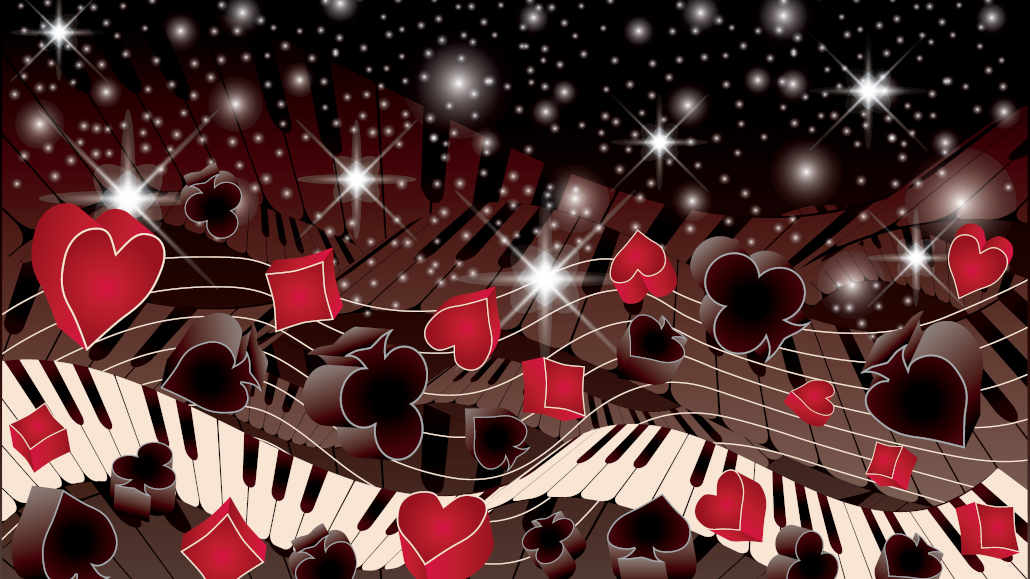 Poker players usually spend very long periods grinding, which can often lead to exhaustion and concentration problems.
So, just like people in other industries that work long hours in front of the computer, they listen to music as a way to improve their performance.
But does listening to music actually help poker players with their performance, and if so which type of music is most effective and should go into your poker music playlist? We will try to answer these questions in the text below.
Should You Listen To Poker Music?
Before we jump into poker songs, let us first answer the question if you should be listening to music when playing poker in the first place.
According to some studies, music helps with concentration in three ways:
Music improves spatial reasoning skills and test scores (problem-solving)
It improves your performance and studying
Music helps you relax and lower stress levels (helps to access knowledge)
While the effect of music on the human brain is different for each individual, many of the studies regarding this subject show that most subjects benefit from music as it helps improve their performance when working on things that require significant brain power.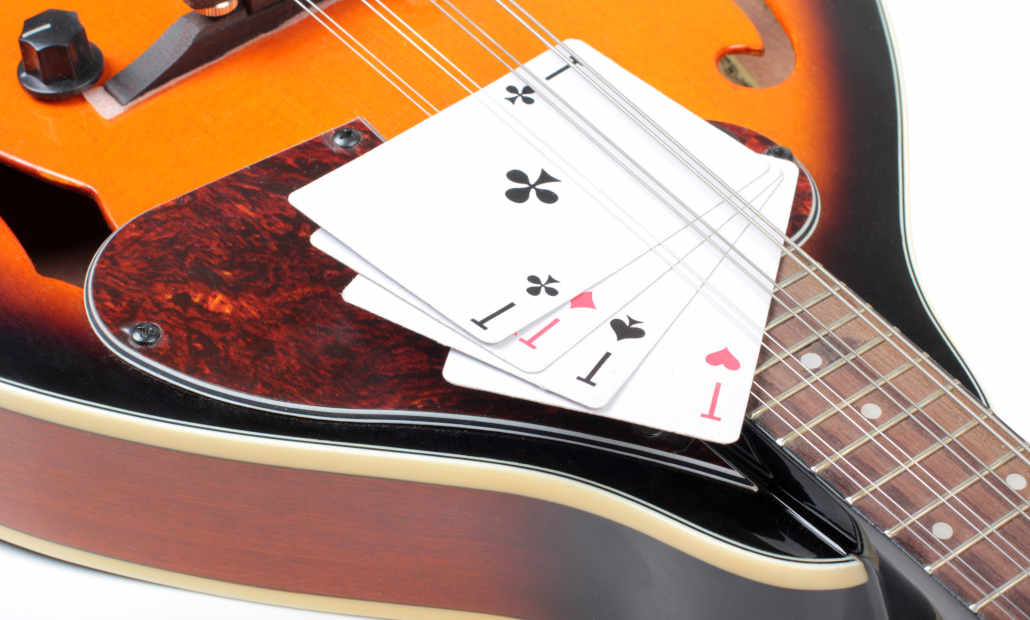 All in all, there are a lot of benefits to listening to music when you play poker or work on any other matters that require extensive mental effort. However, there is a chance that you will have to do some digging to find the music that suits you.
With that said, we will try to explain a few different genres so that you can have an easier time choosing the perfect poker music playlist for you.
Positive Poker Songs for Uplifting
According to most poker players who listen to music when grinding, they prefer uplifting music. More specifically, they listen to positive music with minimal vocals.
The three most popular types of music that have these characteristics are:
House Music
Trance Music
Progressive Music
Jazz
House Music for Poker Grinding
Created in 1970 by DJs in Chicago, house music is actually altered disco songs that were adjusted to have a more mechanical beat. Usually, they have a repetitive four-on-the-floor beat and a typical tempo of 120 beats per minute.
According to Entrepreneur.com, house music is ideal for those looking for sustained focus and concentration, and one of the main reasons is that this music genre can be characterized as present but not overwhelming.
Trance Music for Poker Grinding
As a music genre, trance appeared in Germany in the 1990s. It is characterized by around 135–150 beats per minute with repeating melodic phrases in a form that is created to build tensions before culminating.
According to a study made by David Siik of Equinox, trance music is one of the best genres to listen to when working out because it allows athletes to concentrate better without focusing on the lyrics. This is something that poker players also seek when listening to music.
Progressive Music for Poker Grinding
The main focus of progressive music is to expand the existing stylistic boundaries of other music genres by experimenting with non-typical song structures.
Listening to progressive music is believed to decrease stress levels and improve muscle relaxation, which makes it an obvious candidate for listening when playing poker.
Jazz Music for Poker Grinding
Originally originating in Louisiana in the late 19th and early 20th century, Jazz has roots in blues and ragtime. This genre is characterized by swing notes, complex chords, call vocals, polyrhythms, and improvisation.
Jazz music is believed to have positive effects on the human brain including lowering stress levels and improving emotional well-being. According to research done at the Johns Hopkins Medical Center jazz stimulates brain waves which result in better sleep quality and higher innovation.
Which Music to Avoid When Playing Poker
In the same way that the right music can increase your poker performance, choosing wrong poker music can have the opposite effect.
For this reason, you should also know which music genre's you should avoid.
If a song is too fast or too slow, or even if it has too many lyrics, it can cause you to pay more attention to it, rather than focusing on your poker game and what is happening at the tables.
Thus, it is best to avoid music that:
Has no clear rhythm
Fast-paced music
Songs that you are emotionally attached to
Music that is too heavy or loud
You should also look to avoid music streaming services that air too many commercials.
In general, a good rule of thumb when it comes to choosing music that you will listen to while playing poker is to avoid the one that might distract your thoughts from poker and instead make you focus on the music itself.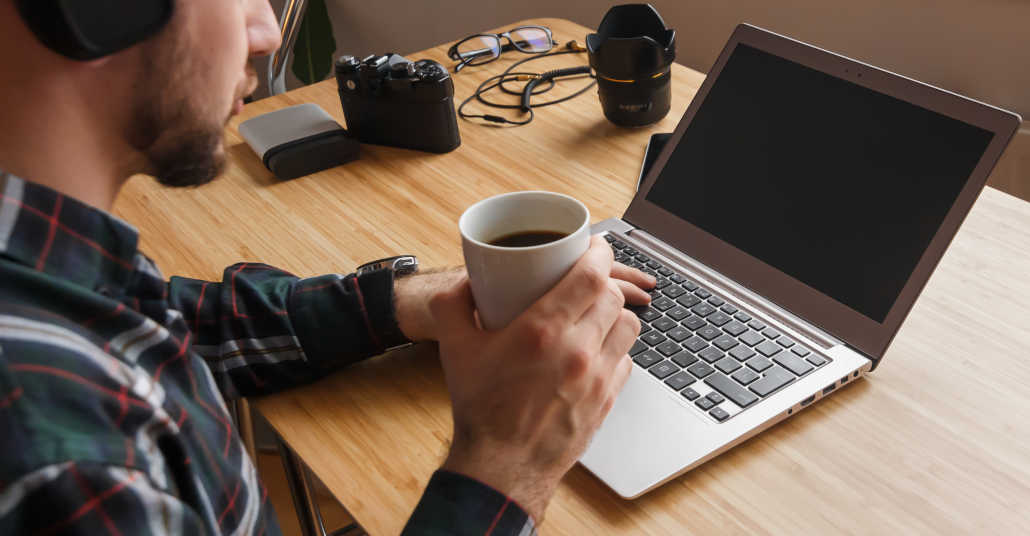 You always want to keep in mind what you want to achieve with poker music and that is to increase concentration and help you play your poker hands better.
Top Poker Songs
If you found this article while looking for the best and most popular songs, that reference poker in some way, don't worry, we got that covered too.
Here are the top poker songs in no particular order
"The Gambler" – Kenny Rogers
"Poker Face" – Lady Gaga
"Ace of Spades – Motorhead
"Luck Be a Lady" – Frank Sinatra
"Viva Las Vegas" – Elvis Presley
"Queen of Hearts" – Juice Newton
"Losing Hand" – Ray Charles
"The Jack" – AC/DC
But please keep in mind, that just because a song references poker in some way, it does not mean that you should listen to it while playing the game.
In fact, most of these songs tend to promote the luck side of poker, which is the last thing you want on your mind when grinding.
Another thing to take in consideration is what poker format you are playing. If you are playing cash games then you need to be very selective with the music you are listening to as you will be involved in a lot of spots that require your attention.
If, on the other hand, you are playing poker tournaments, then you can be more liberal as you will spend a lot of time folding your hands so you can choose music that is a bit more interesting.
Final Thoughts on Poker Music
There is no denying that listening to music has an impact on our brains, and as poker is a game that requires a lot of mental effort, it is very important to choose the music you will listen to while playing carefully.
Furthermore, you should also keep in mind that music impacts each individual differently. While the genres we mentioned in this article work for most poker players they might not work for you.
If this is the case, we recommend that you experiment with different types of music to find and compile the best poker music playlist that suits your needs and improves your performance.