Why Should You Play Free Video Poker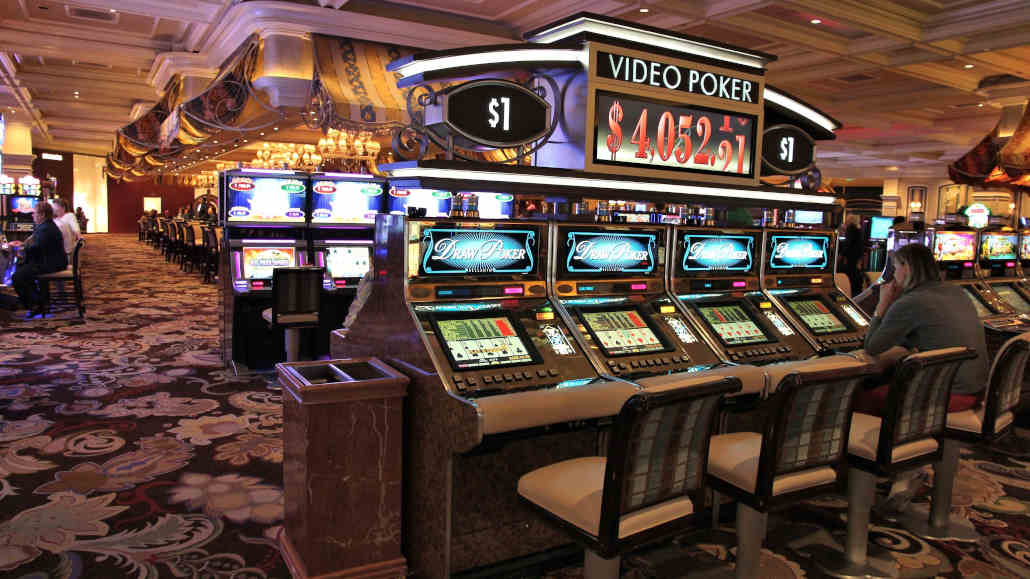 Free Video Poker is a demo version of all video poker games which are provided for free on sites like CasinoMentor.
To participate in these games, players do not need to make a deposit or register an account on the platform.
These games are, therefore, a great opportunity for newbies to familiarize themselves with the gameplay, rules, and wagering in video poker games before playing them for real money.
Besides, these games also have many notable advantages, such as helping players improve their poker skills and control their bankroll.
Today's article will take a closer look at these popular demo games, things you should know before playing them, and the top free video poker games that you can't miss.
What Is the Main Point of Practicing Free Video Poker?
Free video poker games make more sense for beginners who don't have much experience in poker. First and foremost, it gives you the opportunity to practice the game without risking real money.
The casino will give you free credits to play the games, and if you use up those credits, you can reset the game to get the original amount again.
Besides, you can try out all the actions in the game as a way to familiarize yourself with the rules of playing free poker games.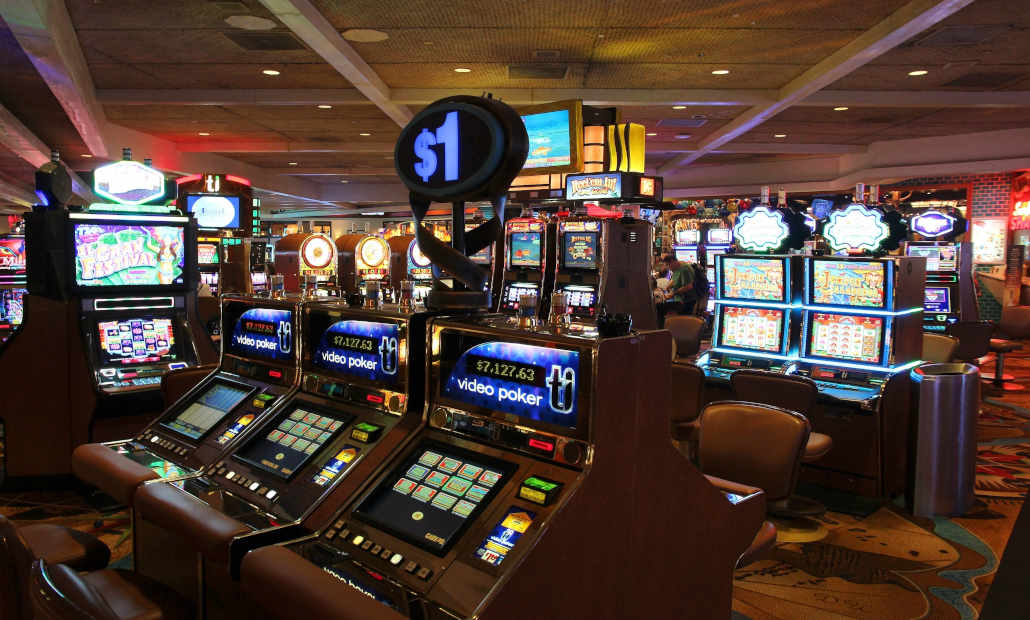 Through these demo versions of poker games, players can test different available actions to understand them better without having to pay the price of losing real money.
In the end, poker is a global casino game, so it has many variations with different rules. If reading about the rules of poker variations cannot help you fully understand the rules, the demo versions will.
Facts You Need to Know When Practicing Free Video Poker
Before participating in free poker games at online casinos, you need to keep in mind some basic things about these games.
You Can't Win Any Money in Free Online Video Poker
Free video poker is like the free versions of other casino games. You won't win any cash rewards for winning these games.
That's understandable, as they are risk-free games, and you don't have to invest any real money to play them.
If you could win real money from demo games, casinos would quickly go bankrupt.
The general purpose of these games is to help players experience quality services from the casino rather than offering a free prize where you don't need to spend real money.
You Can't Lose Money in Free Online Free Video Poker
The no-risk factor is the most basic and important thing that free video poker games offer. You certainly won't lose money playing these games.
As mentioned above, the casinos will offer free credits for you to bet with. Once you've used up your free credits, you can easily replenish them.
When you become comfortable enough with the game and feel you understand all the rules, you can also switch to real money action to try your hand at winning cash prizes.
Why Should You Consider Playing for Free First?
Although these do not offer real money prizes, free video poker games are still very useful for beginners. Many of them use flash media player technology, making it easy to practice poker on the go.
Also, you don't need to sign up for a casino account, a complicated and time-consuming process, to experience online poker instantly. We will summarize a few other advantages of demo poker games below.
Practicing Helps You Master All Free Video Poker Strategies
Poker, alongside blackjack, is one of the few casino games that allow players to win with their skill.
While it's not possible to guarantee complete victory, pro poker players can maximize their winnings with strong hands and minimize losses with weak hands.
Thanks to that, you can practice improving your poker skills and enjoy your bankroll increase after playing poker for a while.
The strategy systems in poker are advanced and complex. They are compiled by experts from millions of gaming sessions.
Therefore, you need time to practice these skills if you want to memorize them and improve your chances of winning. In this context, free video poker games emerged and became a perfect environment for you to practice risk-free.
You Can Learn to Control Your Bankroll
The next major benefit that demo poker titles offer is that players have the opportunity to practice controlling their bankroll.
Casino games, in general, are highly addictive, not just video poker, and if a newbie immediately starts with real money bets, they run the risk of getting swept away and spending much more than they had planned.
If the problem becomes more serious, they could face gambling addiction and dire financial consequences.
Therefore, practicing with all the demo casino games, in general, will help you get used to controlling your betting behaviors.
You will learn how to spend appropriately from the number of free credits online casinos offer and avoid overspending when emotional.
Top Free Video Poker Games That You Should Not Miss
If you have read this part of the article and are eager to learn about free poker games to practice with, we will recommend the best games that you should not miss.
The titles below accurately simulate the playing sessions at real money games and come with sharp graphics and smooth operation for you to have the best gambling experience.
Joker Poker by Habanero
If you prefer video poker and are seeking the flashiest variants available, Habanero has you covered. The company enjoys making its games shiny and sparkly, and its version of Joker Poker is no exception.
Habanero's Joker Poker is a video poker game that uses 53 cards, one of which is a wild card or joker card that may replace any other card in the deck.
This means that payments start with a pair of kings rather than a pair of jacks, but it also means that payouts, in this case, are significantly more common.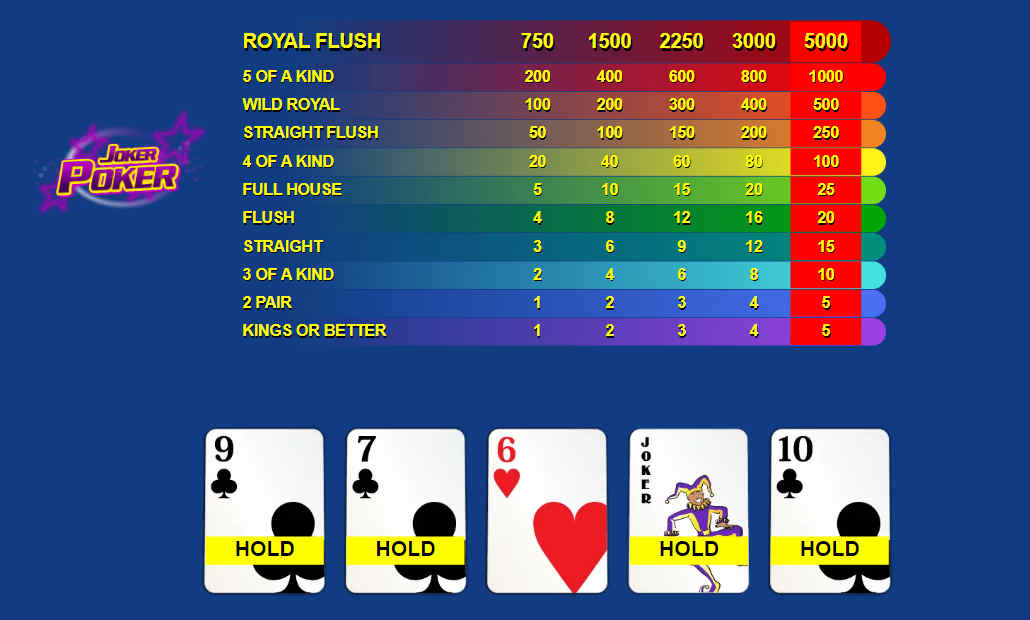 In this game, a royal flush will pay between 750 and 5,000 coins, depending on how many coins you gamble.
You can win this and all other Joker Poker rewards while enjoying the bright layout and dazzling cards that Habanero loves to utilize, so try it for a few spins to see whether this game is your ideal video poker variant.
Tens or Better by Habanero
If you're looking for a game that will allow you to recoup your original investment quickly, Tens of Better by Habanero is the way to go.
In this one, all you have to do is obtain a pair of tens out of the five cards you have, which isn't a difficult task.
The game has a flamboyant and colorful look, as we've come to expect from Habanero games. With so many colors on the screen and a paytable that rewards for almost anything, playing Tens or Better by Habanero will never get old.
To add to the excitement, Habanero offers a 4,000 coin reward to players who snag a royal flush, the best poker hand possible.
Check out this game now to discover whether you can turn your tiny investment into a large payout playing this hugely popular video poker variation.
Joker Poker by Betsoft Gaming
Add a joker card to your basic Jacks or Better game, and you have Joker Poker, a popular variation of video poker that you can now enjoy at any Betsoft online casino.
The studio decided to spice up video poker by including a joker card, and they did an excellent job at it.
Joker Poker from Betsoft will pay you whenever you produce a pair of kings or better, which appears to be pretty simple with the joker card in the mix.
Making wild hands, like wild royal flushes or five of a kind, is equally thrilling, and the game's biggest payoff comes if you create a royal flush without the joker card.
The interesting design of the joker card and game arrangement make Joker Poker visually appealing, so we expect you will have a lot of fun and some great wins along the way.
Cyberstud Poker by Microgaming
Microgaming's Cyberstud Poker is a classic and straightforward casino poker game with few distinct features. It doesn't belong to the video poker group, but it's still worth mentioning in this article.
To begin the hand, the player puts an ante bet and is dealt five cards. The dealer is then dealt one card face up.
Based on this knowledge, the player chooses whether to fold their hand or make the call, which is worth double the ante bet.
If the player calls, the remaining four cards are dealt to the dealer, and hands are compared using traditional poker hand rankings.
The strength of the player's hand determines the payout, whereas the dealer must have at least Ace-King to qualify.
The progressive version of Cyberstud Poker allows players to win the progressive jackpot by drawing a royal flush.
Although it can be enjoyable to play with beautiful aesthetics, being an ancient game, Microgaming's Cyberstud Poker is quite a slow-paced game.
Conclusion
Free video poker games are a great tool for you to get acquainted with poker without taking any risks with your real money.
If you are ready to explore, try the titles that we introduce in the article. Also, if you have any questions regarding poker or other topics in the world of online gambling, you can find the answers in the in-depth how-to articles on our website.