17th Anniversary Sunday Million Is Close – Here Is How You Can Win Your Seat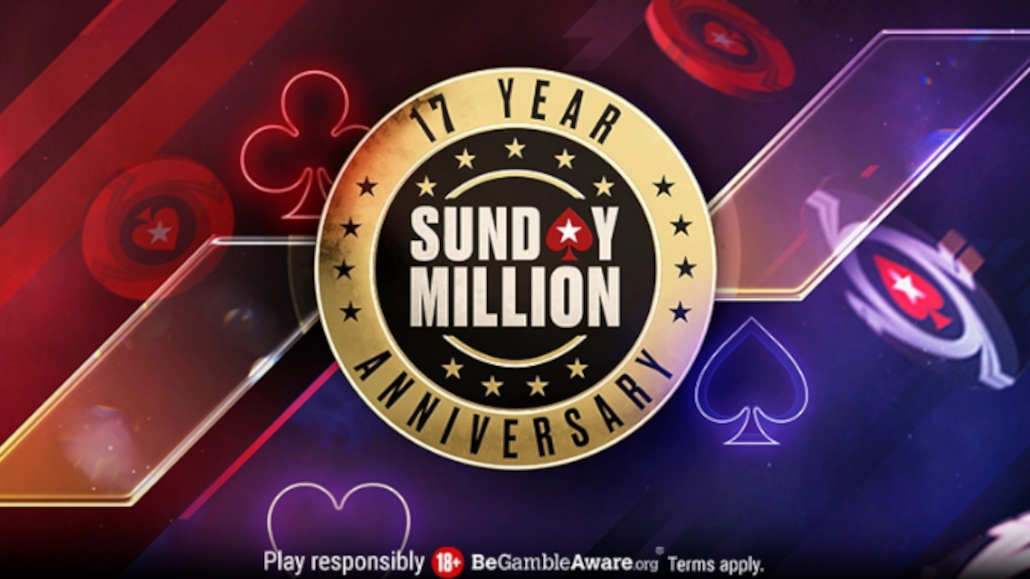 Yet another anniversary edition of the world's most recognizable online poker tournament is upon us, as the 17th Anniversary Sunday Million kicks off on March 26 at 6:05 PM GMT.
With the tournament now just weeks away, the time could not be better to start preparing to play in it and to look into your options to qualify for one of the most exciting events of the year.
As usual, PokerStars is running countless satellites for the Anniversary edition of their flagship tournament, and any one of the tickets up for grabs could end up being yours.
But, before we look into your qualifier options, let's take a look at what the tournament will actually look like and what you stand to win if you end up making a deep run.
17th Anniversary Sunday Million Structure and Payouts
Much like previous anniversary editions of the Sunday Million, this one is designed to be a truly massive affair.
There is a huge $7.5 million guaranteed prize pool attached to the event with the traditional $215 buy-in.
And yet, if history is anything to go by, the $7.5 million prize pool will be shattered, much like it's been in the past, when prize pools reached as high as $18.6 million during the pandemic.
While live poker is now fully available and fewer people may be playing online poker than they did back then, the 17th Anniversary Sunday Million should still have no problem passing the $10 million mark and being one of the biggest online tournaments of the year.
Those who make their way into the event on March 26 will have an opportunity to fight for this massive prize pool in a slow structure and with deep stacks that Sunday Million has gotten us used to.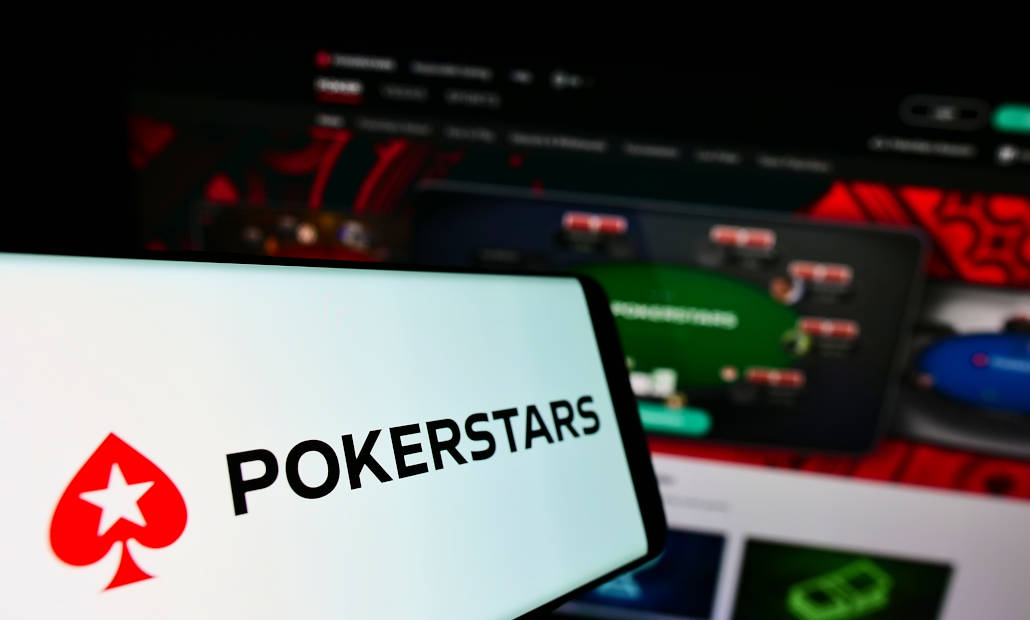 Players will start off with 20,000 in chips with blinds set at just 50/100 with a 12 ante. Levels will go up every 20 minutes, which is very slow for an online tournament.
Day 1 is scheduled to play for 18 levels, while a lot more action is expected on Day 2. This is when the remaining players will play 32 levels of 15 minutes in total.
The final Day 3 of the 17th Anniversary Sunday Million will play out on March 28, when the champion will be crowned one way or another, regardless of how long it may take.
All this is certainly appealing, but the $215 buy-in is still a bit too high for many online poker players, which is why we need to look at satellite options and all the ways you can win a seat into the event at a much more affordable price.
17th Anniversary Sunday Million Satellites
While the $7.5 million guaranteed event to celebrate the 17th anniversary may have a $215 price tag attached to it, there are plenty of options available to get into it for a lot less.
The most affordable of those options, of course, are the daily Freebuy tournaments. These offer a completely free entry along with $0.27 rebuys, and one Sunday Million seat guaranteed.
If the Freebuys are simply too big of a hassle for you and you don't want to work your way through such a massive field, the regular $2.20 rebuy satellites are another solid option to try and get a cheap Sunday Million seat.
Additional $1.10 and $2.20 freezeout qualifiers with guaranteed seats are also available.
PokerStars is also organizing the Fast Track approach, where you can win your ticket by progressing through the stages that lead up to the $20 Round 4/4 qualifiers, where Sunday Million tickets are also guaranteed.
The operator will be giving away dozens of guaranteed seats every day. However, you can expect these qualifiers to grow exponentially as March 26 approaches and more people get into the hunt for their 17th Anniversary Sunday Million seats.
The 17th Anniversary #SundayMillion is a little over three weeks away and satellites from freebuy/ $1.10 are running now.

♠️ $7.5M Gtd
🗓️ March, 26th
ℹ️ https://t.co/12IUzHx3Ij pic.twitter.com/iCtnKpYt7M

— PokerStars (@PokerStars) March 4, 2023
If you end up winning your seat early, it is not a bad idea to keep playing the satellites, as additional seats could mean you get to use one or more of the five entries that will be allowed into the Anniversary event.
Re-entry option gives you a chance to play again if you end up losing all your poker chips during Day 1, which is a great thing to have in your pursuit of the $1,000,000 guaranteed first place prize.
Get in the Sunday Million Hunt Today
There are still three weeks to go before PokerStars launches the big celebration, and tens of thousands of players are expected to attend it.
If you are serious about the game and know how to win at poker, this is one of the events you will definitely not want to miss this year.
Make sure to create your PokerStars account now if you don't already have one and start hunting for those satellite seats early.
Even if your bankroll allows you to play the event without qualifying, the 17th Anniversary Sunday Million qualifiers could easily be some of the softest online tournaments you will find anywhere these days, so grinding them out for tournament tickets can't possibly be a bad idea.
If you sign up today, the operator will also award you with a valuable $600 welcome bonus and all the other perks that come from being a PokerStars player.
This makes it an ideal time to finally jump on board one of the biggest online poker operators in the whole world!