Main Event Final Table Is Set: One of These 9 Players Will Be a New Champion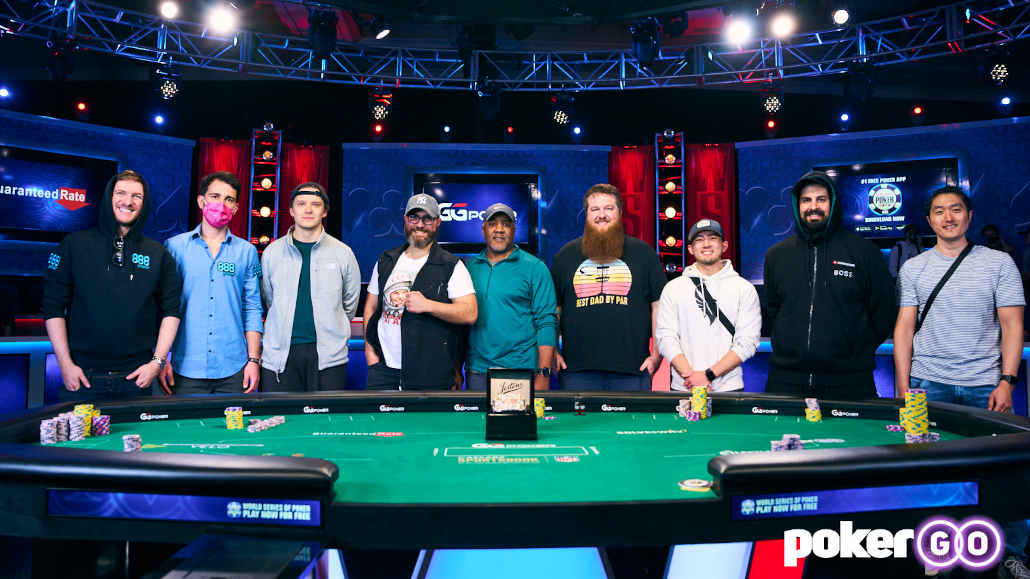 Images from PokerGO
After full seven days of grueling battle on the green felt, the Main Event is down to its final nine players. The official final table will commence later today, although the champion won't be crowned until the day after.
As you probably know, there is $8,000,000 up for grabs for the winner, while everyone coming back today is guaranteed a cool million. So, whatever happens, every single one of these nine poker players will walk away with substantial and potentially life-changing money.
So, what names will be there on the final table, and who are they? Who is coming back as the favorite, and who's the underdog to root for?
| | |
| --- | --- |
| Name | Chip Count |
| Koray Aldemir | 140,000,000 |
| George Holmes | 83,700,000 |
| Alejandro Lococo | 46,800,000 |
| Joshua Remitio | 40,000,000 |
| Jack Oliver | 30,400,000 |
| Ozgur Secilmis | 24,500,000 |
| Hye Park | 13,500,000 |
| Chase Bianchi | 12,100,000 |
| Jareth East | 8,300,000 |
Blinds: 400,000/800,000/800,000 BB ante
Koray Aldemir – 140,000,000 in Chips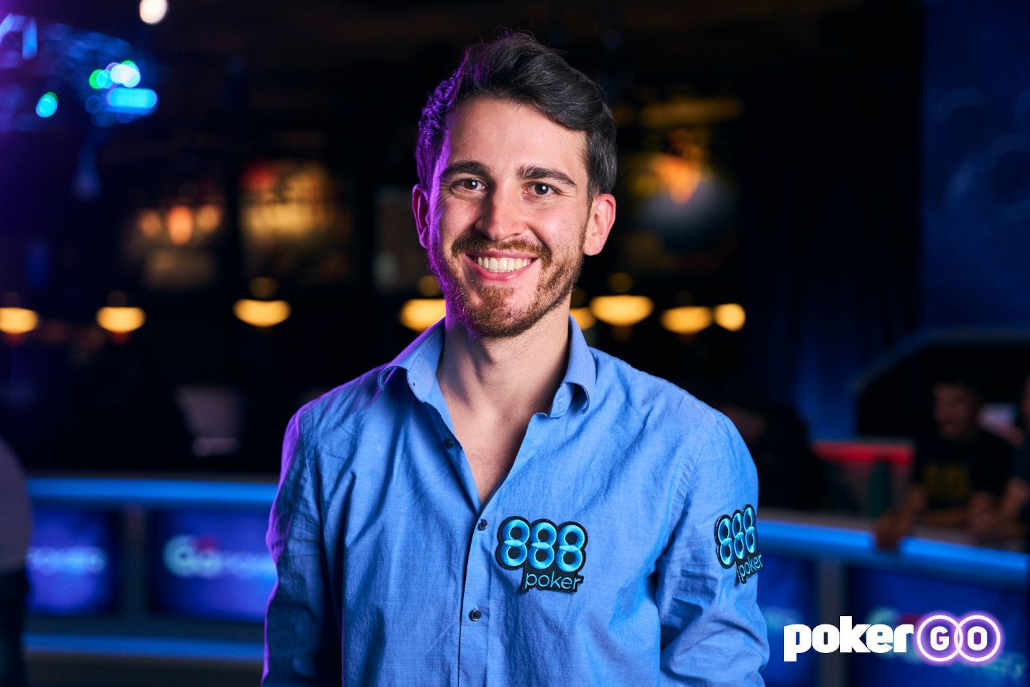 Coming back as the massive chip leader tonight is Koray Aldemir, easily the most experienced and accomplished player still standing. The German-born pro residing in Austria has over $12,000,000 in live tournament earnings but is yet to win a bracelet.
His biggest cash to date came in 2016 when he finished 3rd in the WSOP Big One for One Drop High Roller bagging over $2.1 million. To top that record, Aldermir will need to place 4th or better.
With heaps of experience under his belt and a massive chip lead, the young pro has every reason to dream about winning the Main. But, as we've seen time and time again, poker gods can have a cruel sense of humor, and things can change quickly once cards are in the air.
George Holmes – 83,700,000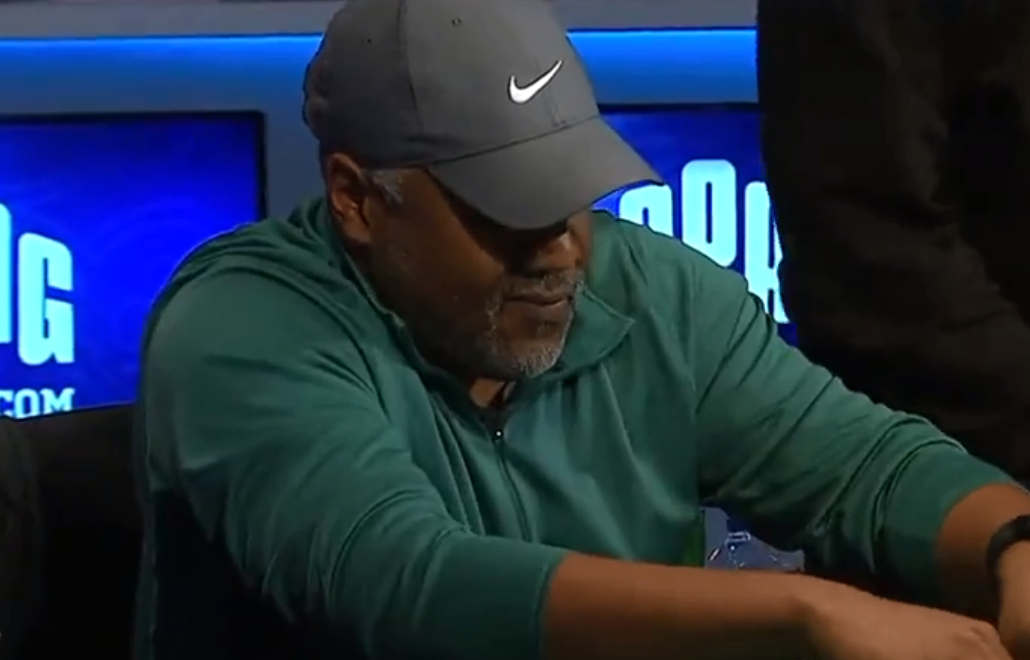 Chasing the German pro is one George Holmes with over 83 million in poker chips. Hailing from the United States, Holmes is certainly not a poker pro. His only live cash to date came in the 2019 Main Event, when he finished in 213th, good for almost $51,000.
Holmes prefers cash games and plays regularly in a weekly home game, but his tournament experience is very limited. In fact, the Main Event is the only WSOP tournament he plays.
But, with a big stack and a dream, he won't be an easy opponent by any stretch of the imagination.
In fact, George Holmes was all but out of the Main Event earlier when he was left with just 475,000 in chips after losing a massive all-in during Day 7.
But, instead of giving up, he kept on fighting, and tonight, he'll be coming back as a strong contender for the most coveted title in all of poker.
Alejandro Lococo – 46,800,000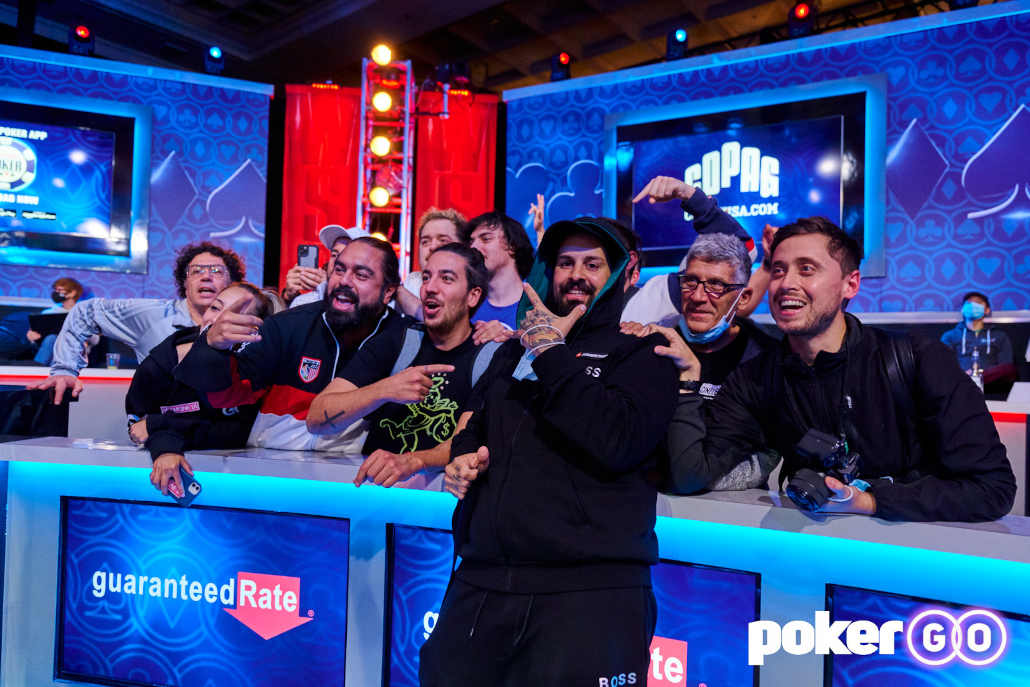 Wrapping up the top three in chips is one Alejandro Lococo. Coming from Argentina, Alejandro is better known by his rapper name 'Papo MC,' and he is definitely not a professional player.
That said, he's no stranger to tournament play. Lococo has accumulated over $110,000 in tournament winnings, playing in smaller events, mostly on the home turf.
Even if he were to bust first, this would constitute by far his biggest cash to date, and with a solid stack, he's at no immediate danger.
Lately, 'Papo' has been focusing on his poker career much more, so the money won tonight will help towards that goal.
Joshua Remitio – 40,000,000
Sitting at a stack of exactly 40,000,000 is Joshua Remitio, probably the least experienced player in the mix with just $1,809 in tournament winnings.
But, despite the lack of experience, you shouldn't discount him as the serious pretender for the title.
Remitio has been on a run of the lifetime and has a nice rail by his side, and these two elements put together can make all the difference in the world.
According to his own words, the US player has never cashed in a tournament with a buy-in of over $300. Tonight, he's guaranteed to pocket at least a million no matter what. Remitio winning the whole thing would make one hell of a Main Event Cinderella story.
Jack Oliver – 30,400,000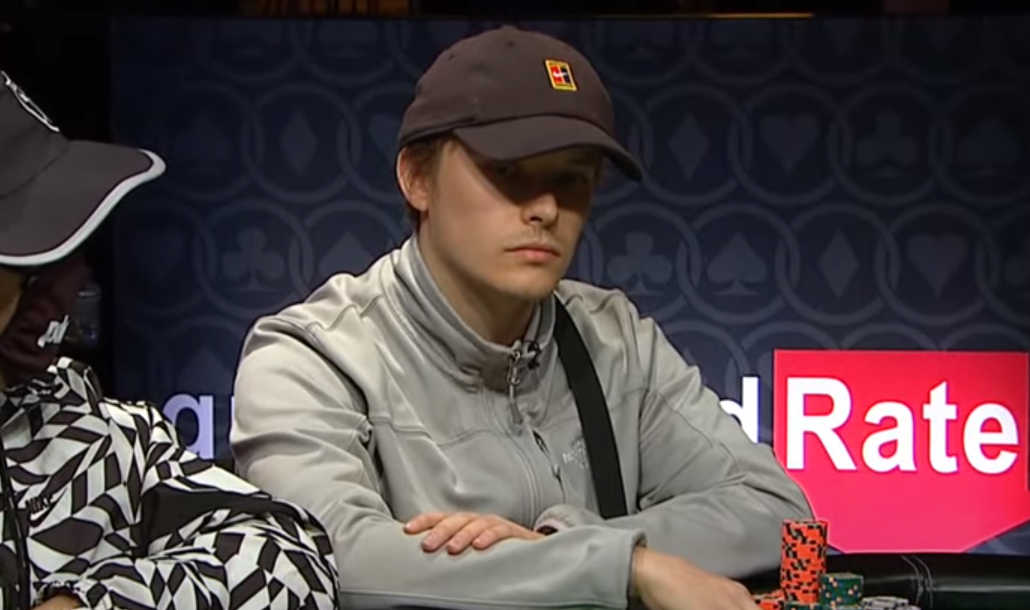 Hailing from the UK, Jack Oliver is on the hunt for his first WSOP gold as well. The young pro has had some results in the past, but nothing close to making the final table of the Main Event.
His biggest cash to date is $27,000, and he's never cashed in a tournament with the buy-in of over $1,500.
A funny tidbit is that Oliver was the benefactor of the hand that left Holmes with less than two blinds in his stack as his AK held up against George's KQ. Now that Holmes has almost three times Oliver's chips, he'll no doubt be on the lookout to return the favor.
Ozgur Secilmis – 24,500,000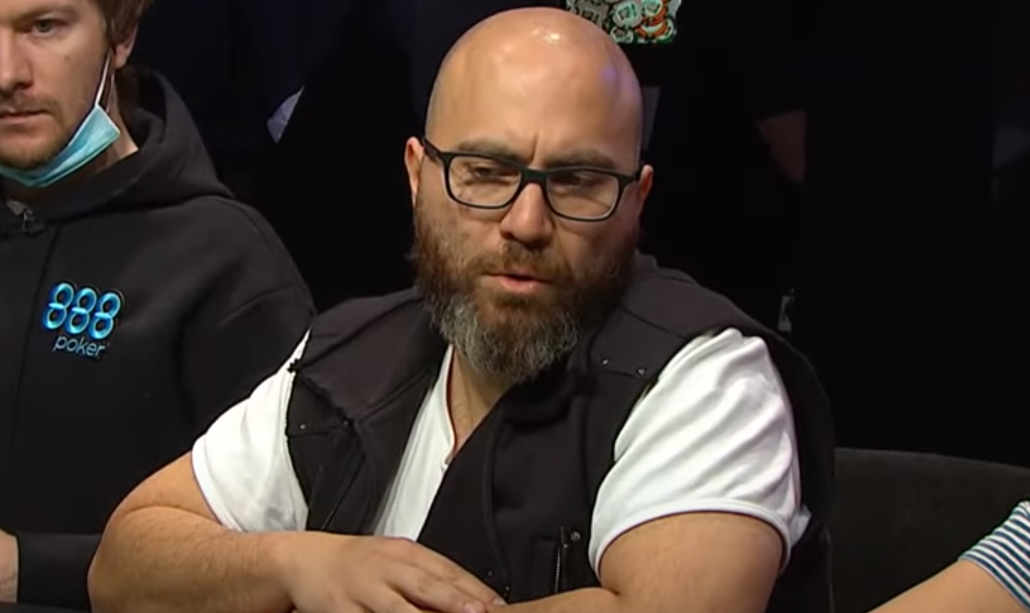 Representing Turkey at the 2021 WSOP Main Event final table is Ozgur Secilmis, a player with over $133,000 in tournament winnings. While he certainly has some experience, Secilmis also seems to have poker gods by his side for this tournament.
Namely, he was the benefactor of the infamous quads vs. quads cooler hand when he turned quad 6s to beat flopped quad 4s of Chang Liu. The hand in question happened during Day 3, but it was clearly a sign of things to come as Secilmis made it all the way to the final table.
Hye Park – 13,500,000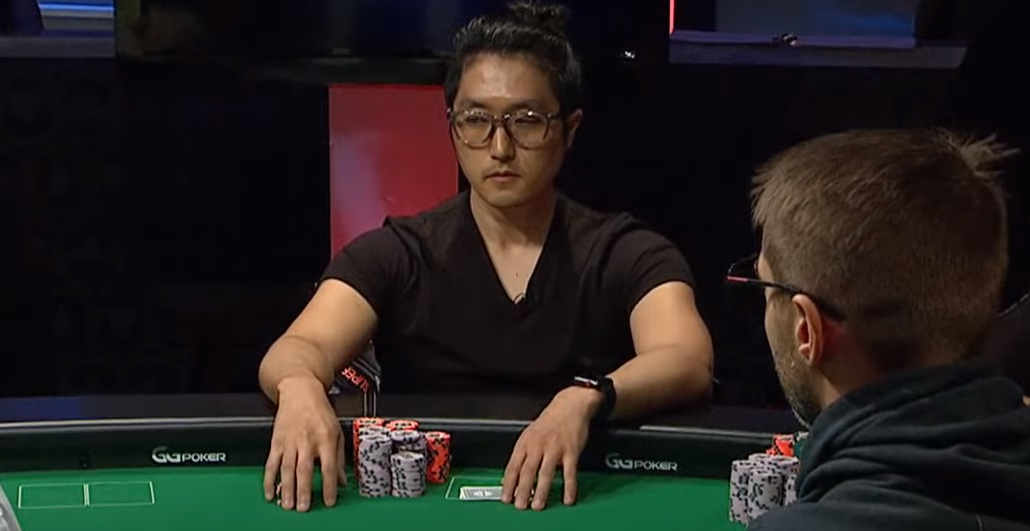 Starting tonight with 13.5 million in chips, Hye Park is one of the players in the danger zone. Blinds will be 400,000/800,000 with the 800,000 big blind ante, so Park won't have much maneuvering space.
What Park lacks in chips, he makes up for in experience. With $471,000 in live tournament cashes, numerous deep runs, and one WSOP ring, he's actually one of the more experienced and accomplished players in the field.
Will that be enough to overcome the massive chip deficit? We'll just have to wait and see.
Chase Bianchi – 12,100,000
The only player with a WSOP bracelet to his name to make the Main Event final table is Chase Bianchi. With over $870,000 in live tournament earnings, Bianchi is no slouch and could be a serious contender for the title.
However, he, too, will be starting with a very short stack of just 12 million. Before he can put his skills and experience to work, the US pro will need some luck and a couple of double-ups.
Jareth East – 8,300,000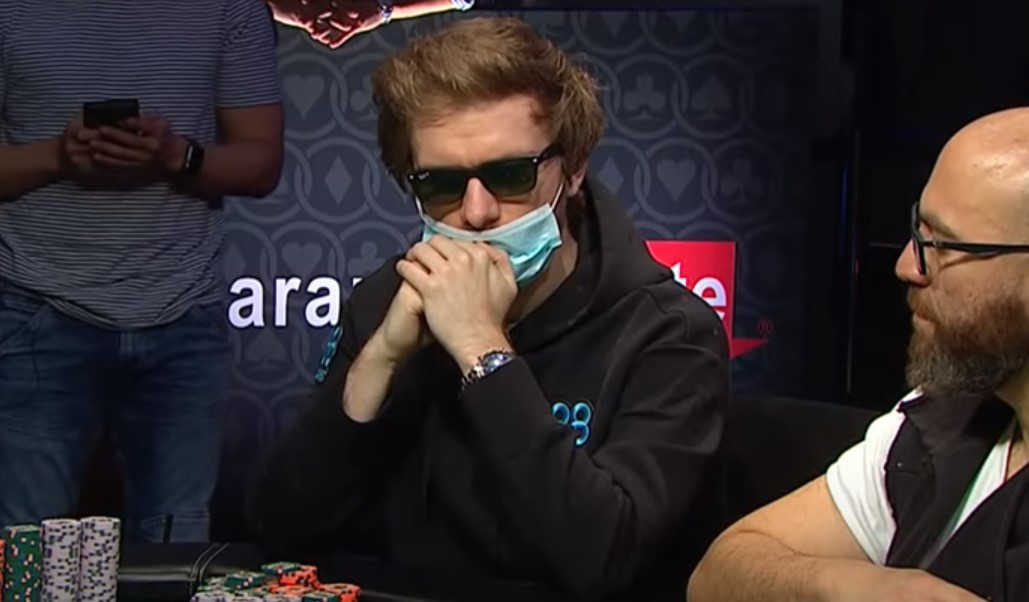 Starting as the official short stack of the final table is one Jareth East, a poker player hailing from the United Kingdom. East has had some very decent results in the past few years, albeit his biggest cash came in an online WPT event.
He will be starting the day with ten big blinds and in immediate need of some good poker hands. East definitely can't afford to sit around and wait, but given his online track record, something tells me that's not his plan anyway.
In fact, the prize structure is such that players don't have much reason to avoid confrontations that give them an opportunity to double their stacks.
The first player to bust tonight will earn $1,000,000, while the eight-place finisher will get just $100,000 more. Players finishing in 7th and 6th will receive $1,225,000 and $1,400,000, respectively, followed by $1,800,000 for the 5th place.
Whoever finishes in 4th will bank $2,300,000, while the bronze medal is worth $3,000,000.
There is a massive difference between the first and the second place, though. The winner will take home $8,000,000, while the runner-up will bank $4.3 million. So, once it gets down to it, we can expect a long and grueling final skirmish.