888poker LIVE Madrid – Your Guide to Events, Live Streaming, and Satellites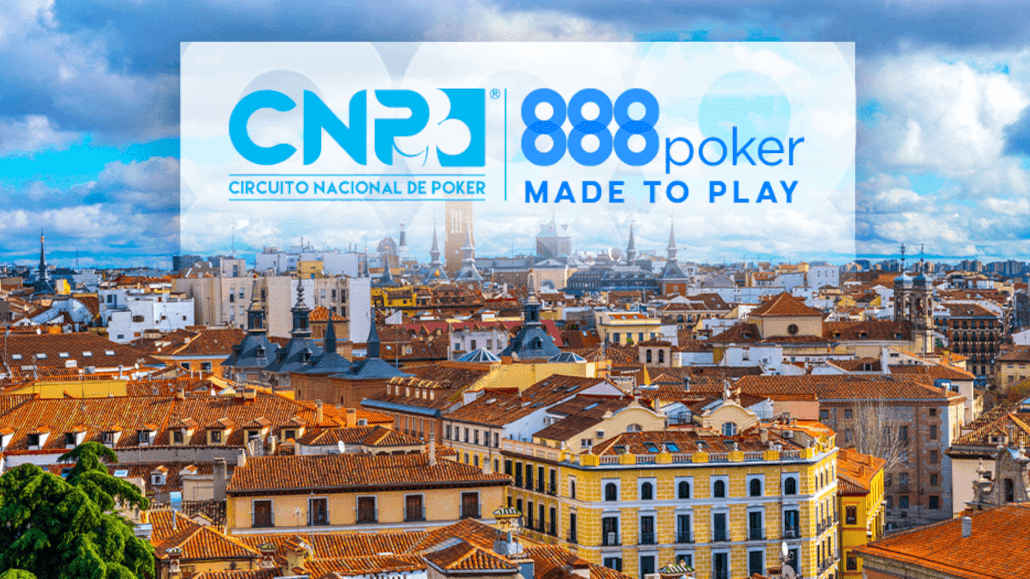 Live poker is truly alive and well in 2022, and 888poker continues to be one of the main driving forces behind it across Europe.
Following successful 888poker LIVE stops in London, Barcelona, and Malta, the prestigious tournament festival is now coming to Spain's capital Madrid.
Starting November 10, 888poker LIVE will play out in Madrid's finest live casino, Casino Gran Madrid, with the Main Event starting on November 14.
We bring you a full rundown of the events that will take place, a close look at the buy-ins and expected prize pools, and some insights into the ways you can win your seat at 888poker LIVE Madrid 2022.
888poker LIVE Madrid 2022 Schedule
This year's 888poker LIVE Madrid starts on Thursday, November 10, with Day 1A of the Opening Tournament being the only event on the books for the day and starting at 5 PM.
The tournament will feature a €150 buy-in, 30-minute levels, and 30,000 chip stacks. Days 1B and 1C will play out on November 11 and 12, respectively, with Day 2 scheduled for Sunday, November 13, which will see the remaining players play down to the winner.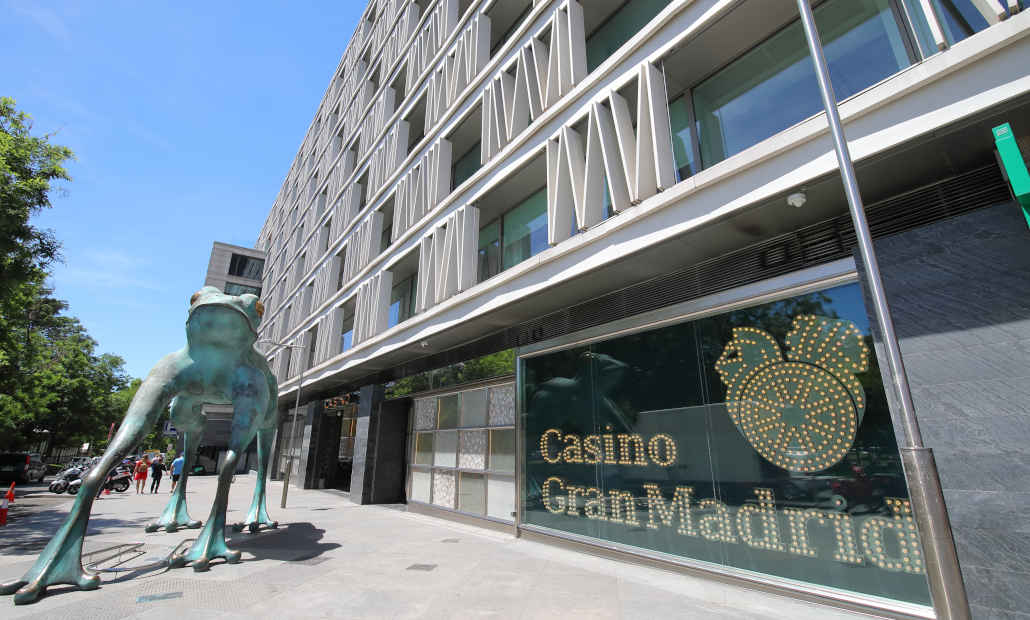 Those who aren't lucky enough to survive any of the Day 1 flights in that one will have an opportunity to play a quick Win the Button event on Sunday, which will have a modest €110 buy-in and 20-minute blinds for some quick action.
The first opportunity to win a seat in the Main Event will also be available, with the Mega Satellite to Main Event Day 1A scheduled for 8 PM, with at least two €1,100 entry tickets guaranteed.
The biggest event of the series, dubbed 888LIVE 20th Anniversary Edition, kicks off on Monday, November 14, with Day 1A.
The tournament will feature 45-minute levels, 50,000 chip stacks, and a €1,100 buy-in.
Day 1B of the 20th Anniversary event will be featured on Tuesday, with all remaining players coming back together for Day 2 on Wednesday and the event coming to a close on Thursday, November 17.
The CNP888 Main Event will start on Wednesday, November 16, when Day 1A of this €550 tournament will play out. Further flights will take place on November 17, 18, and 19, with a total of five flights playing during those days, including the turbo flights on November 19.
On November 19 at 5 PM, all surviving players from CNP888 Main Event Day 1 flights will come back to play out Day 2, while the final Day 3 will be played on Sunday, November 20, and will be live-streamed on 888poker's Twitch channel.
On top of these, a €200 PLO, a €185 Knockout, a €250 Mini Main Event, and a €2,000 High-Roller tournament will also play out during the days of the CNP888 Main Event, bringing plenty of action across all buy-in ranges and game formats.
As always, 888poker and Casino Gran Madrid will make sure to provide players with plenty of opportunity to play cash games on the sidelines of the events, and you can expect the action to get fast and furious at the cash game tables.
Here is a full rundown of the tournaments you can expect to play at 888poker LIVE Madrid and the dates you can join them:
€150 Opening Tournament: Nov 10, 11, 12
€110 Win the Button: Nov 13
€150 Satellite to Main Event Day 1A: Nov 13
€1,100 888LIVE 20th Anniversary Edition: Nov 14, 15
€225 Mystery Bonuty: Nov 14
€150 Satellite to Main Event Day 1B: Nov 14
€110 Crazy Pineapple: Nov 15
€80 Satellite to CNP888 Main Event Day 1A: Nov 15
€550 CNP888 Main Event: Nov 16, 17, 18, 19
€110 Two Lives NLH: Nov 16
€80 Satellite to CNP888 Main Event Day 1B: Nov 16
€200 PLO: Nov 17
€185 The Hunter: Nov 18
€250 Mini CNP888: Nov 19
€2,000 High-Roller: Nov 19
€110 Closing Tournament: Nov 20
Play Your Way to a Live Streamed Final Table
888poker LIVE may not be a high-stakes tournament series, but it is one that gives you an opportunity to get your face shown to the broader poker audience via 888poker's popular Twitch channel.
The operator will live stream the final days of the 888LIVE 20th Anniversary Edition and the CNP888 Main Event on the channel, with final table action being shown in full with a slight delay.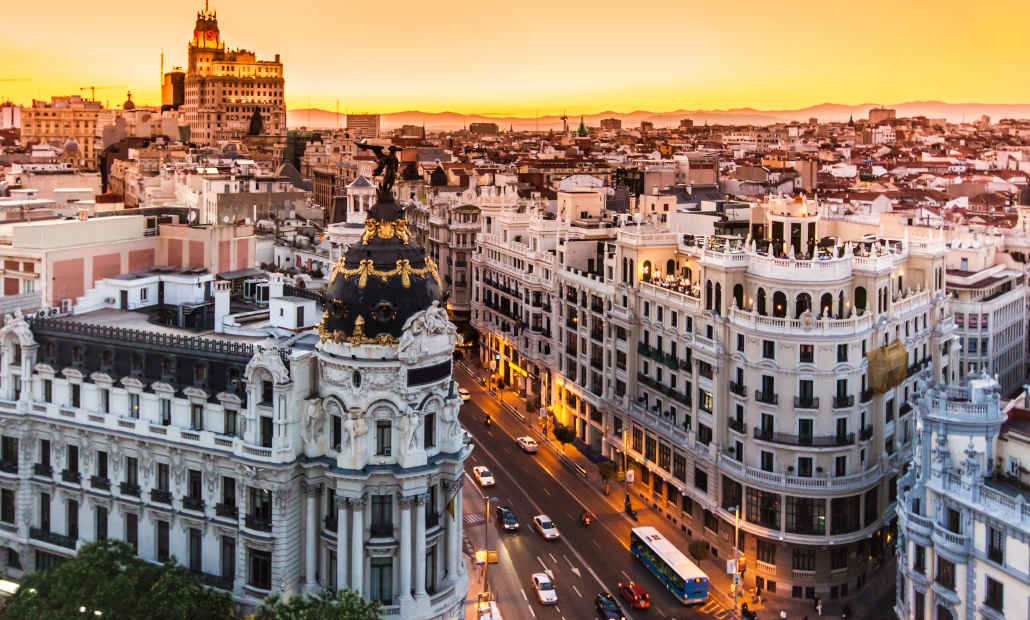 Should you make one of these two final tables, your friends and family will have a chance to watch you in live action on November 17 or November 20, with 888poker's live stream production being truly top-notch and rivaling all popular poker TV shows you may have seen in the past.
Win Your Ticket to Madrid
While the main 888poker LIVE Madrid qualifier has already played out and given out a €2,000 package to the event, there is still a chance to book your ticket to Madrid, and you won't even have to pay for it.
On November 5 and 6, at 8 PM, 888poker is throwing two freeroll satellites, each of which will award three €2,000 packages.
The only condition to take part in these freerolls is that you make a real money deposit in the time leading up to the tournaments.
MADRID HERE WE COME 🇪🇸 ‼️

888pokerLIVE is headed to the Spanish capital from November 10-20 with the 888poker 20th anniversary edition running from the 14th-17th.

888 players will have the chance to win a Madrid luxury package! 😮👀

More info 👉 https://t.co/XZhBzG1IWI pic.twitter.com/hoR3vg0zkw

— 888poker (@888poker) October 29, 2022
Players who win the packages will get free entry into the €1,100 888poker LIVE 20th Anniversary Edition, along with €500 for accommodations between November 14 and 18 and a further €400 for travel expenses, which will be paid into the players' 888poker accounts.
If you are lucky enough to win one of these packages, you will also receive an 888poker LIVE kit, which will allow you to represent your favorite online poker brand at the tournament by wearing branded apparel and patches.
There is still plenty of time to get your traveling plans sorted out and make your way to Madrid in time for one of the most exciting mid-stakes festivals in Europe, enjoy the last rays of sunshine in Spain's capital before winter, and 888poker LIVE staff will be eagerly expecting your arrival!