Benefits of Moderate Gambling – How To Do It The Right Way
Gambling is a form of paid entertainment that offers some benefits when players are in control and not otherwise.
This means that the players employ a bankroll management plan to ensure that the money they spend on gambling is the money that they can afford to lose.
Responsible players also set a specific schedule for them to play and stick to this schedule to ensure that their priorities are not overshadowed by playing their favorite casino games.
So in this article, I will list some of the benefits that moderate gambling can actually have to you.
Enhance Cognitive Function
Some games require only minimal skill, and more often than not, these are the games of chance, such as slot games or roulette. There are also games that require a certain technique or strategy for you to win, such as card games in the likes of poker or blackjack.
In those instances, your mind is stimulated to work in response to the visual appeal of the games or to come up with the logic of your next move.
Blackjack is an excellent example of a casino game that requires your focus and attention and can help you develop your cognitive skills.
To reduce the house edge in blackjack and give yourself a better chance of winning, you'll need to play according to a certain strategy that covers every move in every possible situation. So, instead of just mindlessly staring at the screen, you'll be fully involved with the game.
The same could be said about poker since you surely need to learn starting hands ranges, strategy, and more to succeed in the long term.

Stress Relief
Another benefit of gambling that you can reap from playing online is being alleviated from stress and pressure brought about by your day-to-day activities.
Both land-based casinos and online gambling platforms offer a wide variety of games for you to choose from. Seasoned game providers behind Dreamz Casino believe that the more games that players can choose from, the higher is the entertainment factor that they can achieve.
Being entertained through games that suit your preferences will bring forth enjoyment and happiness.
Gambling in moderation can help you relax and unwind, providing you with a much-needed distraction from your everyday concerns. Most casino games are designed in a way to grab your attention, so at least for the duration of your session, you'll get to escape your usual worries.
There is absolutely nothing wrong with having an outlet such as this. In fact, in a fast-paced society, we live in these days, having an activity that you enjoy and helps you relax is needed.
Chasing big wins and visiting casinos every day is not something you should be doing, but there is absolutely nothing wrong with gambling being a leisure activity to you. If you do it in moderation and have an allocated budget that you can afford to set aside, this could be your hobby, just like anything else.
Socialization
Gambling can also open up avenues for socialization and meeting new acquaintances and friends, regardless of whether you go to a brick and mortar casino, or engage in an online platform. In terms of the former, you can go with your friends to bond and have fun in a traditional casino.
As for the latter, you can join in online forums and share your experiences with like-minded individuals. Both are great channels for you to socialize and improve your emotional health.
Even if you aren't going to a casino specifically to meet new people, you'll almost always be surrounded by other players. Often, you'll get to strike a casual conversation with one or two of them.
While these people most likely won't become your friends for life, even having a brief chat about games or some other non-gambling topic can be quite useful for your mental health.
It is particularly true if you don't have a rich social life for whatever reason. Maybe you're too busy with work or have moved to a new city where you don't know many people. By going to a casino, you'll get some human interaction and potentially make new friends.
After all, casinos are frequented by all sorts of people, so a chance to meet someone who shares your hobbies or interests while sitting at a poker table sounds like a sweet deal.
Potential for Big Wins
Whatever the main reason might be for your gambling, every time you place a wager, there is a chance you end up winning big.
Certain games such as video slots are capable of producing wins that are worth several hundred or even several thousand times your bet.
Albeit rare, when this happens, you'll get to feel like a big winner.
But it's not just about emotions.
If you're gambling in moderation and only spend a certain amount of money each week or each month, if you are lucky enough to hit that big win, it will provide you with a small fortune that you can put towards a specific goal.
For example, you could go on a nice vacation or spend it on something you've always wanted to buy but never had enough cash handy.
It is essential that you put your gambling winnings towards something that you actually want, and not put them all back into the casino or poker software.
The thrill of a big win can be quite overwhelming and make you feel invincible. However, the nature of gambling is such that you will eventually lose the money back.
There is absolutely no reason to increase your stakes or your gambling budget just because you had won. Use the money for something non-gambling related and stick to your usual playing style.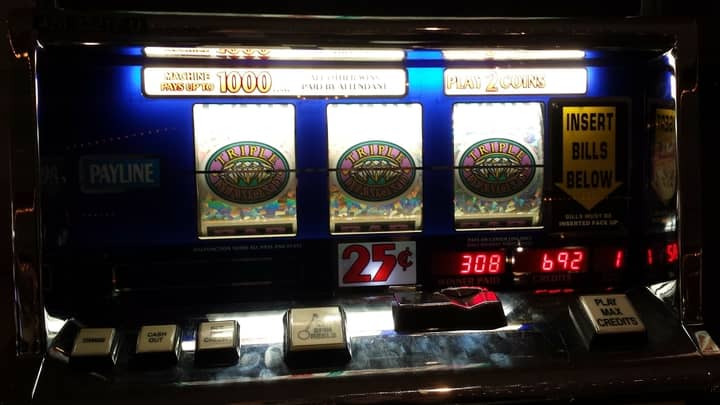 As you see, gambling can be beneficial and enjoyable for you, provided that you do it in moderation and gamble responsibly.
It can also keep your mind sharp and be an avenue where you can meet new acquaintances. Of course, there is also the chance for you to hit the jackpot and take home a hefty sum, which a nice added benefit.
The important thing is to stay in control, know your limits, and play primarily for fun.
The odds of you getting rich gambling is very low. So, treat it as just another form of entertainment and only play when you actually enjoy it.
The moment it starts becoming a cause of stress or concern for you is the moment you should stop. Do it moderately, keep it fun, and gambling can be a source of positive energy in your life.