All-Time Best Irish Poker Players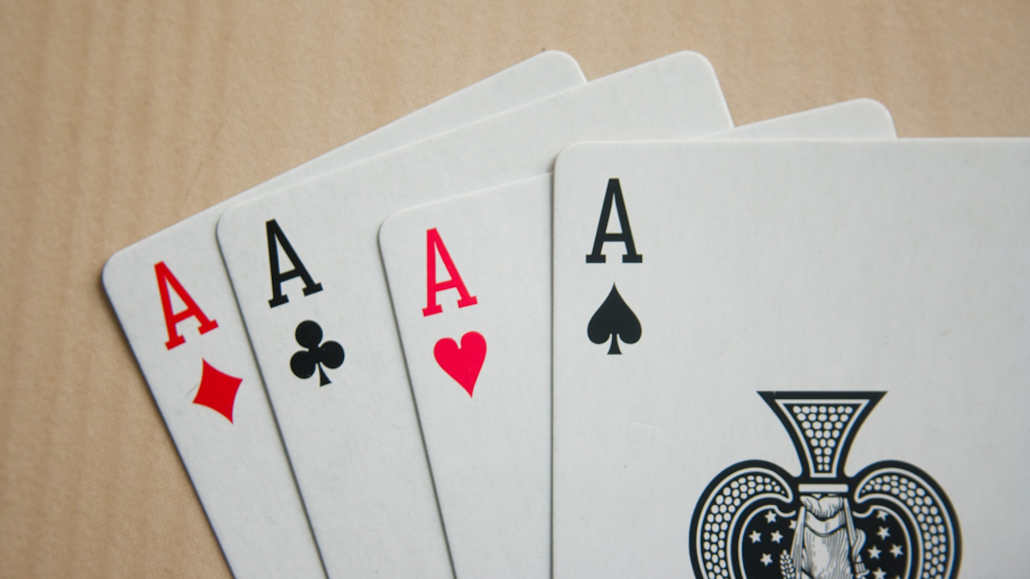 Gambling has been popular in Ireland for a very long time, and even though the locals are interested in many different games, poker still stands out when it comes to the hype behind it.
The Irish have a long-lasting culture of playing cards, and the country is also home to Irish Open – the oldest poker festival in Europe.
Therefore, it is no surprise that Emerald Island produced a significant number of fine poker players who compete on a world scale. If you are interested in learning more about the best Irish poker players of all time, continue reading this guide.
The Popularity of Poker in Ireland
There are more than 120 million poker players in the world, and Ireland is definitely one of the countries that contribute largely to the popularity of the game.
In fact, the Irish were actually credited for bringing poker to the continent. The island was home to exciting card clubs as early as the 1970s, and the nation continued organizing different poker festivals ever since.
Thanks to the widespread passion for the game, as well as the success of several distinguished locals, more and more people are interested in practicing the game and trying to play professionally.
However, poker is a strategy game and mastering it requires thought and experience. That is why many individuals sign up for online poker in Ireland, where there are many websites where they can practice endlessly.
Online gaming platforms allow players to sharpen their skills by engaging in different variants of the game, including Texas Hold'em.
Engaging in online poker helps the players perfect some of the most common strategies including the art of bluffing, recognizing the right time to raise the bet, and knowing when it is time to give up.
The Best Players from Ireland
With that bit of history and background out of the way, et's go over some of the most famous poker players who come from Ireland.
Andrew Black
Often called Andy by mainstream media, this Irish poker legend has quite an interesting biography. For starters, Andy's professional career was launched after a near-miss that was broadcasted on ESPN during the 2005 World Series of Poker.
Namely, when Andrew Black was playing in the tournament's main event, he was holding more than one-third of the chips at the final table, but in the end, he finished ranked number five.
However, soon after the event, Black was offered a handsome sponsorship deal that enabled him to start travelling around the world, taking part in the most prestigious tournaments out there.
His career then took a serious turn toward success, making him the most successful poker player among the Irish, with almost $5,000,000 earned in different tournaments.
In 2008, Black earned his greatest title so far when he won the Premier League Poker tournament and took home $250,000 from this star-studded event. Other big events where he triumphed include the Amateur Championship of Poker and the Omaha event organized within the Irish Open.
However, the most peculiar point from Black's life is the fact that at one moment he paused his poker career in order to work on his spiritual self. For that reason, he spent five years in a Buddhist environment.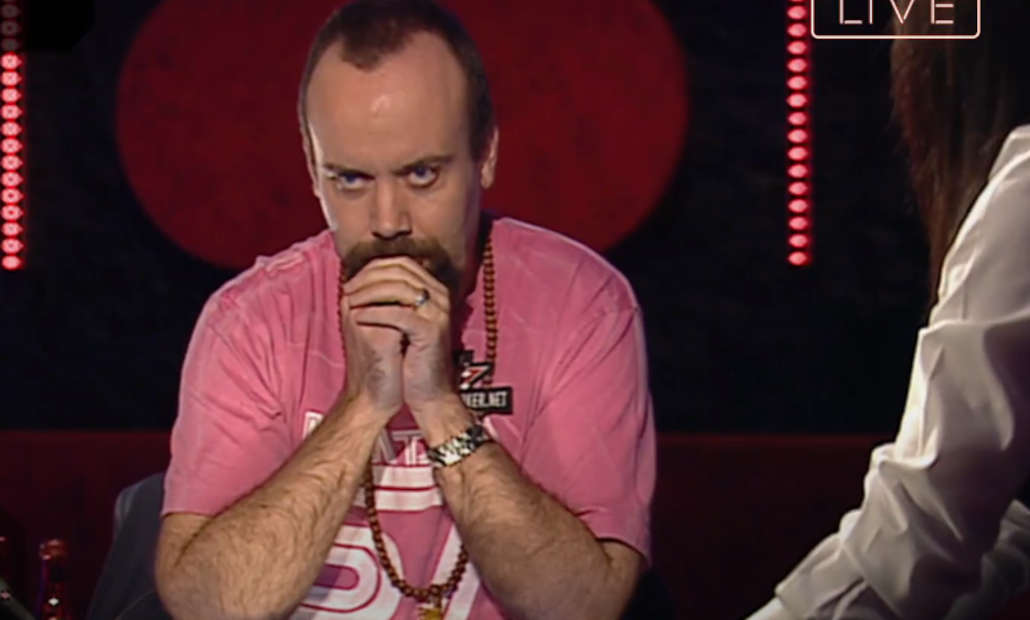 Donnacha O'Dea
Although Donnacha O'Dea is an extraordinary player, he actually discovered the game later in life, after a successful career in professional swimming.
This athletic Dubliner even participated in the Olympic Games held in 1968, and that is when he earned the title of the first Irishman who ever swam 100 meters in less than one minute.
After he retired as a swimmer, O'Dea found a new passion in poker, and he immediately showed incredible skill. His best known achievement is the winning of a Pot Limit Omaha bracelet at the World Series of Poker in 1998 when he beat Johnny Chan heads-up.
The win brought him almost $155,000, as well as the status of one of the most famous poker players in the country. Next to that, he also took part in the event and scored one of the top 10 places on two more occasions: he finished sixth in 1983, and ninth later in 1991.
Years after, O'Dea had another major success in 2004 when he won a staging of the Poker Million – an insanely popular television event broadcasted on Sky Sports. Being one of the nine winners of the competition, Donnacha O'Dea was rewarded with $350,000 for the first-place finish that he achieved.
Dara O'Kearney
Dara O'Kearney is popular and loved by the Irish not only for his personal success in poker but also for the efforts he put into the improvement of this field of business within the borders of his country.
Starting as a blog writer in the poker niche, O'Kearney developed further to become a published author on the subject. Among other components, his poker books are focused on the topics of satellite tournaments and progressive knockouts.
In fact, Dara O'Kearney is known in the poker community as the king of satellites, since he is one of the best individuals when it comes to managing to qualify for large tournaments by winning a series of smaller ones.
However, if it hasn't been for his own extraordinary achievements, O'Kearney would not be able to produce such powerful and informative writing. His professional career first started generating money in 2008 at the European Deepstack Poker Championship where he won a prize of more than $50,000.
After the initial reward, O'Kearney continued to win more than 200 prizes from tournaments in different parts of the world, earning more than $1,000,000.
At the moment, his biggest achievement is the position of a runner-up at Event #45 of the $1,500 No-Limit Hold'em at the 2015 WSOP when he earned around $260,000. The total earnings of his stellar poker career have now gone over $3.5 million.
Marty Smyth
Marty Smyth was born in Belfast, just like Andrew Black, and he is one of those players who discovered poker at an early age. However, it wasn't until he was 22 that he entered a real casino for the first time, and hasn't really looked back ever since.
Currently, Smyth is ranked second when it comes to the lifetime earnings from poker tournaments among players from Ireland. He accumulated almost $4 million in lifetime earnings, and the money actually comes from a relatively small number of tournament rewards.
Smyth had both luck and skill to secure several six-figure wins, and he is known by the fans as a player who tends to win big.
Being a serial winner, Smyth score titles at the Irish Open, the Poker Million, as well as the championship bracelet at the World Series of Poker.
Marty Smyth has retired from playing professionally, but he is still showing admirable skill and the same sharpness that he featured during his best years as a competitor. Nowadays, he isn't engaging in many poker sessions, but he often indulges in sports betting.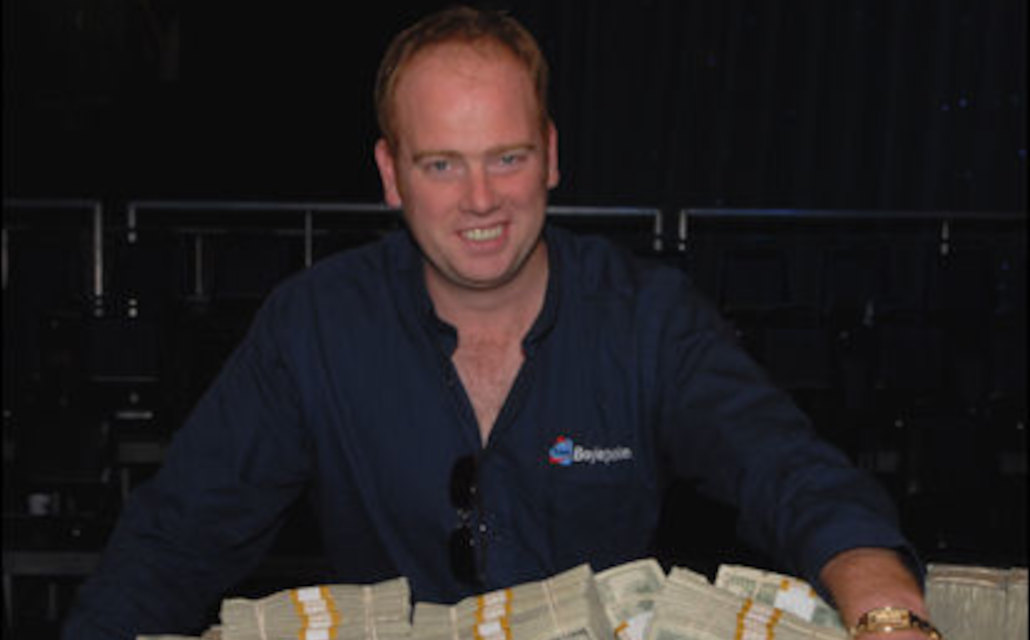 Eoghan O'Dea
Eoghan O'Dea does not share the last name with Donnacha O'Dea by chance, but he is actually Donnacha's son. And like father like son, Eoghan is another crucial name on the list of the top players from Ireland.
Back in 2011, Eoghan made it to the final table of the WSOP Main Event by finishing sixth. Ranking so high in a tough competition of almost 7,000 participants secured O'Dea a staggering prize of more than $1.7 million.
Not only that it was a major success on its own, but it also made him and Donnacha the first father and son who made it to the main event's final table.
And once again, in a more recent tournament organized in August 2020, Eoghan O'Dea outwitted 2,000 other players and won a Pot Limit Omaha bracelet at WSOP. Thanks to the substantial rewards he collected, O'Dea accumulated more than $3 million in lifetime earnings.
Dermot Blain
Dermot Blain has been playing actively for more than a decade, and the first time he cashed out from a live event was in 2008. Such a debut turned out to be a start of a lucky streak since he ended up winning 24 rewards in the first three years of playing.
In that time he also made it to nine final tables and earned almost $1.2 million. However, his greatest achievement so far happened in 2009 when he won one of the most appreciated tournaments in the world – the Asia Pacific Poker Tour Macau.
After the event, Blain went home with the reward of $541,100, and since 2009, he earned a total of $2.3 million through international tournaments. Dermot Blain is mostly affiliated with Texas Hold'em, but he is a tough opponent in Omaha, too.
Despite its relatively small size, Ireland can boast a high number of stellar poker players that have proven their skill through international competitions.
Card games have been a big part of the Irish culture for a long period of time, and many locals learn how to play classic table games quite early.
However, in order to come close to the success of the above-listed professionals, one must spend hours and hours practicing and developing strategies.