WSOP Poker Bracelet Guide – Everything You Need to Know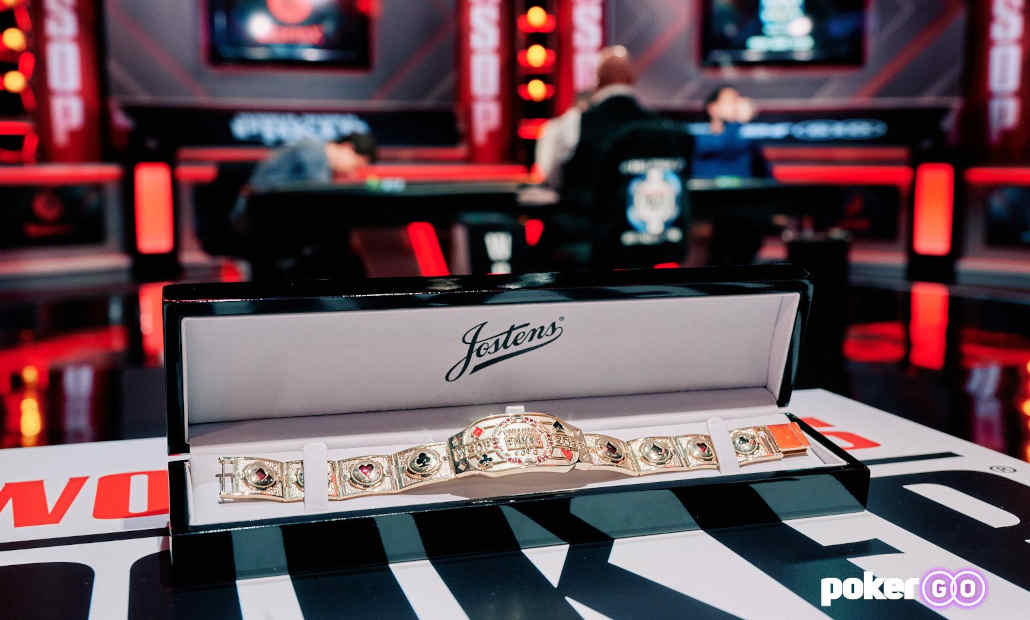 7 minutes
Last Updated: February 2, 2023
It may be all about money in poker, but there is something very special about winning a tournament at the World Series of Poker and getting awarded that golden bracelet.
They are hard to come by, limited in numbers, and a living proof that you won a tournament at the world's biggest poker festival.
There is no other poker bracelet or trophy that is worth as much to the players, and those who are especially competitive understand the full value of what it means to win a WSOP poker bracelet.
But when were the first WSOP bracelets made, how are they made these days, and who has the most?
These are all questions you may be asking yourself.
I did some research and found out everything I could about the World Series of Poker bracelets and all the trivia behind them.
Let's start out with a little background and history regarding these pieces of poker memorabilia.
World Series of Poker Bracelet History
The first-ever WSOP bracelet was manufactured and handed to the winner of the WSOP Main Event back in 1976. Before that, WSOP winners received only trophies.
Ever since, every player who won an open WSOP tournament received a gold bracelet, the design, appearance, and value of which have changed over the years.
Each year, the Series added new events to its schedule, with new bracelet events handing out even more silverware than the previous years.
The number of bracelets awarded on a yearly basis quickly grew, getting up to 14 by 1990, up to 24 by 2000, and over 50 by 2010.
The number of overall WSOP bracelets awarded grew to over 1,000 by 2014, with some of these awarded to WSOP Europe and WSOP APAC winners, events that were also counted as part of the overall WSOP schedule.
Over the years, over 170 poker players have won multiple WSOP bracelets.
With many different manufacturers over the years, the bracelets have changed quite a bit, so let's talk a bit about how today's bracelets came to be and how the earlier ones actually looked.
WSOP Bracelets Over the Years
The first-ever WSOP bracelet, which was awarded to Doyle Brunson for his win in 1976, was worth approximately $500 and fairly simple in design.
In 1980, WSOP decided to have a Vegas-based jeweler Moredchai Yerushaimi be the sole manufacturer of all WSOP bracelets.
This lasted until 2004 when Harrah's Entertainment bought the rights from him.
Once Chris Moneymaker won the WSOP Main Event and poker started exploding, Harrah's started looking for new jewelers to make the bracelets, as well as the WSOPC rings.
In 2005, the bid went to Gold and Diamond International, who were based out of Memphis, later transferring over to Frederick Goldman in 2006.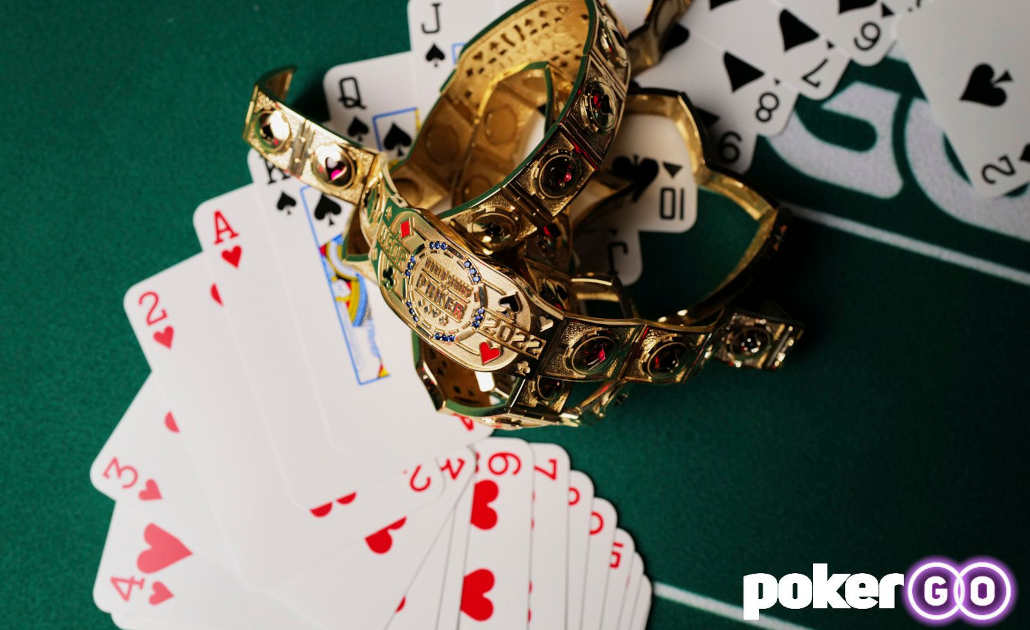 Bracelet images courtesy of PokerGO
At this time, WSOP bracelets were made out of gold, while diamonds, rubies, sapphires, and other precious gems were used to embellish the bracelets and make them even more luxurious.
While many different jewelers have been switched out on the creation of WSOP bracelets, the one thing that's been a trend is that they have become more valuable over the years.
The 2012 WSOP Main Event bracelet, for example, weighed an impressive 160 grams of 14k gold and had 35 carats of diamonds, putting its value into the tens of thousands of dollars.
A unique WSOP bracelet was made for the winner of the 2012 WSOP Big One for One Drop tournament, which eventually went to Antonio Esfandiari.
This bracelet was made out of platinum instead of gold and featured some of the finest diamonds around, fit for the winner of the biggest poker tournament in the world up to that point.
How Much is a WSOP Bracelet Worth?
So you must be wondering, how much is a World Series of Poker bracelet actually worth? The answer is more complicated than it seems.
Average WSOP bracelets are probably worth between $1k and $3k in gold and diamond value, which is not too shabby by any standard.
The more important bracelets, such as the ones awarded to the Main Event winners or the ones for special events, may be worth tens of thousands of dollars.
Yet, the true value of a WSOP bracelet does not come from the gold or the diamonds but rather from what it represents.
To win a WSOP bracelet means you are a part of an elite group of poker players who came out to the Series and came out victorious.
Different WSOP bracelets have the special historical meaning as well, and their price will grow as the years go by.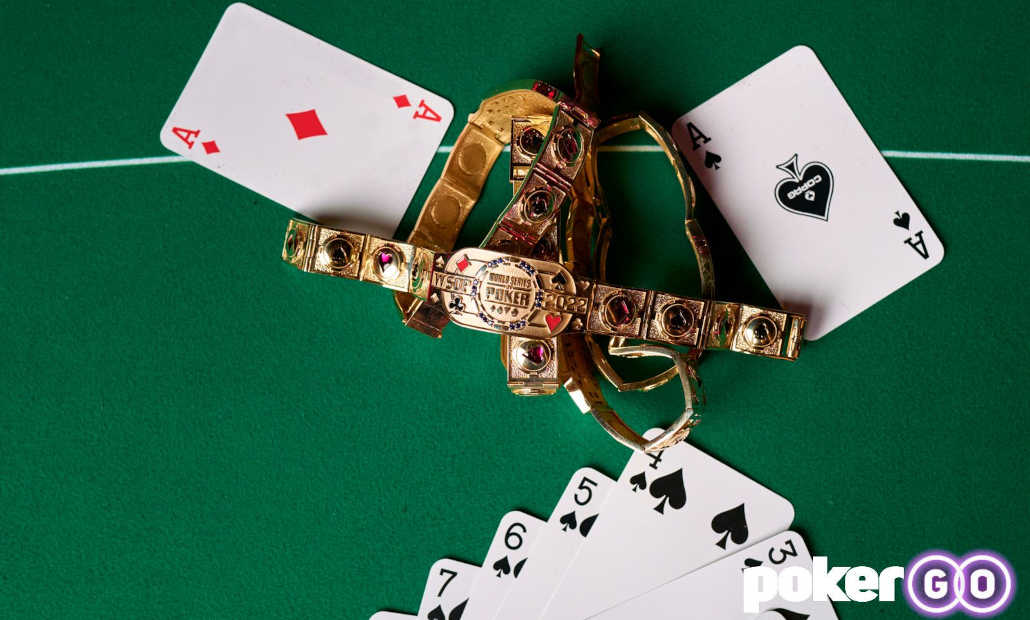 For example, the bracelet awarded to the winner of the first Big One for One Drop, or Michael Mizrachi's Poker Players Championship bracelets, will go down in history as poke memorabilia.
The monetary value of such WSOP bracelets will only grow as time passes, and poker fans fifty years from now will be willing to pay much more than the sheer gold value of the bracelets.
Can I Buy a WSOP Bracelet Today?
The traditional way of getting your hands on a WSOP bracelet would be to win one in an actual WSOP event, but this is not the only way to do it.
Just like many other pieces of sports memorabilia, WSOP bracelets have been sold over the years, with quite a few making their way to the market.
An example of an older-school player selling his WSOP bracelet is T.J. Cloutier, who banked just $2,500 for the one he won in a 2005 NLH event.
Yet, eBay auctions of WSOP poker bracelets have been known to go for better money as well, as a 2019 $2.5k Limit Omaha bracelet went for $50,000, a hefty sum for an average bracelet.
Some WSOP bracelets are worth more than others in sheer gold and diamond value, and this includes the WSOP Main Event bracelet, like the one Jamie Gold sold.
Jamie Gold famously won the biggest-ever WSOP Main Event back in 2006 and then proceeded to sell his bracelet some years later.
The final price of the bracelet was $65,000, although the player said he had nothing to do with the sale, hinting that someone else already had it in their possession.
Another Main Event champion, Peter Eastgate, also sold his WSOP bracelet, with his going for a price of $147,500 in an auction.
Unlike Jamie's bracelet, the proceeds of which went to an unknown entity, all proceeds from Peter's bracelet went to charity, with UNICEF being his organization of choice.
If you were looking to buy a WSOP bracelet today, you would probably be able to get one of the winners to sell you theirs for a few thousand dollars, although some players would not be parted with theirs even for much more.
More traditionally, players like to give their bracelets away to friends or family, which is reportedly what Phil Hellmuth does with his bracelets.
If you are desperate to buy a WSOP bracelet, I suggest often scouring through eBay and waiting for the next time a bracelet holder falls on hard times and needs some cash to rebuild their bankroll.
Who Has the Most WSOP Bracelets?
If you have been around poker over the last decade, you probably don't even need to ask, as the man who holds the most WSOP bracelets has told you plenty of times.
It's Phil Hellmuth!
The great poker champion currently holds a total of 16 WSOP bracelets, which puts him six clear at the top, with Phil Ivey, Johnny Chan, and Doyle Brunson following with just ten each.
Ten bracelets is an impressive number, but only Phil Ivey has a realistic chance of catching Hellmuth at the top, as the other two have more or less retired from playing the WSOP.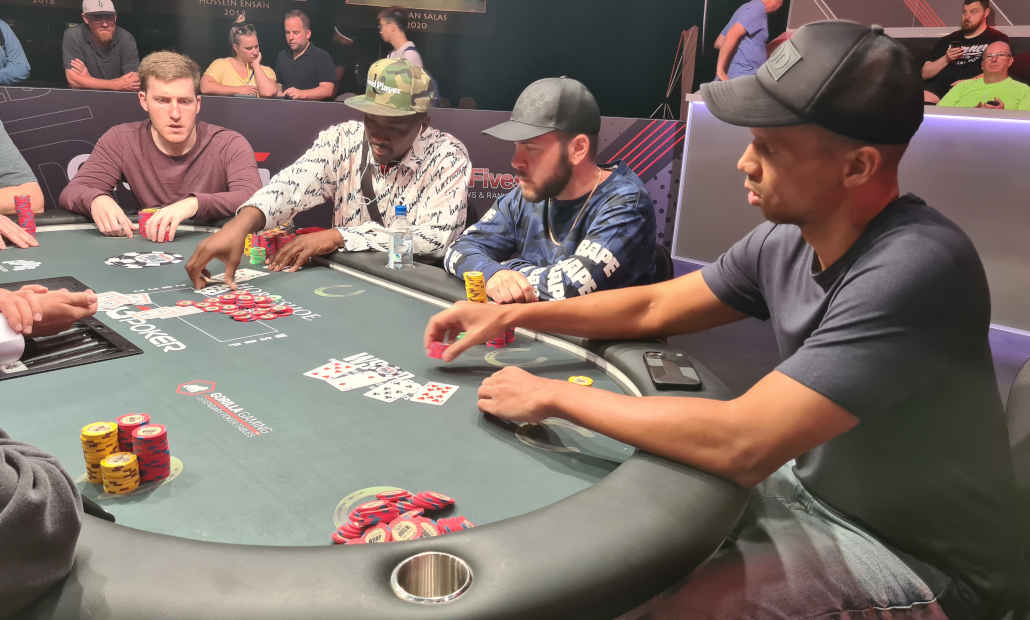 Erik Seidel and Johnny Moss with 9 each, Men Nguyen and Billy Baxter with 7, and nine other players with 6 each, are also in contention for the most WSOP bracelets ever won.
The interesting thing, however, is that the WSOP is adding more and more bracelet events (including online poker ones) every year, and this old guard of players is slowly starting to retire.
With many young guns competing for dozens of bracelets every year nowadays, it would not be too shocking to see Phil Hellmuth dethroned at the top over the next couple of decades.
WSOP Bracelets – More than Just a Piece of Jewelry
WSOP bracelets may be too shiny and too big to wear around your wrist for a night out, but their value for the players who win them is beyond measure.
Winning a poker bracelet is a difficult task, even in this day and age when there are many bracelet events at every year's WSOP.
With such a small percentage of the players who play at the WSOP actually owning a bracelet, their rarity and value are still exceptional, and they are still the most notable of all poker memorabilia.
While some players remain steadfast in their theory that bracelets mean nothing to them, plenty of others speak openly about the value these hold for them.
Whichever camp you fall into, you should respect the intrinsic value that WSOP bracelets have and the effort it takes to win just one, let alone multiple bracelets at the world's biggest poker show!