Two Unlikely Games To Try When Resting From Poker
While poker is certainly a fun game, at the same time, it requires a lot of focus and can be a bit draining if you stick with extended sessions.
Taking a break from poker now and again is perfectly fine and even recommended to rest your mind for a while and restore that much-needed hunger for the game.
Of course, if you cut back on playing poker, you should invest some time learning the strategy or analyzing your play with poker software, but sometimes you have to rest!
Being a poker player, you probably love other games as well, so trying something else might be one of the best ways to fill up your energy and have some fun in the process.
This article brings two suggestions, one of them being a rather unlikely pick. But if you're looking for some excitement and entertainment without having to strain your brain, then definitely go for option number one.
Bingo
Bingo may be one of the simplest and easiest games to play. You really don't need to worry about any sort of strategy, so this might be a great option when you are looking to relax after a serious Texas Holdem session and don't want to think anymore.
In many ways, this is one of the purest gambling games you can find, and all you need to do is buy your cards and hope for the best.
You can't influence Bingo game the outcome in any way, so there is no reason to stress over it. Sit back, relax, and enjoy the ride.
While bingo may not require any mental effort on your part, it can still be an exciting game. The feeling you get when you're one ball away from a combination that will land you a big one will definitely get the juices flowing.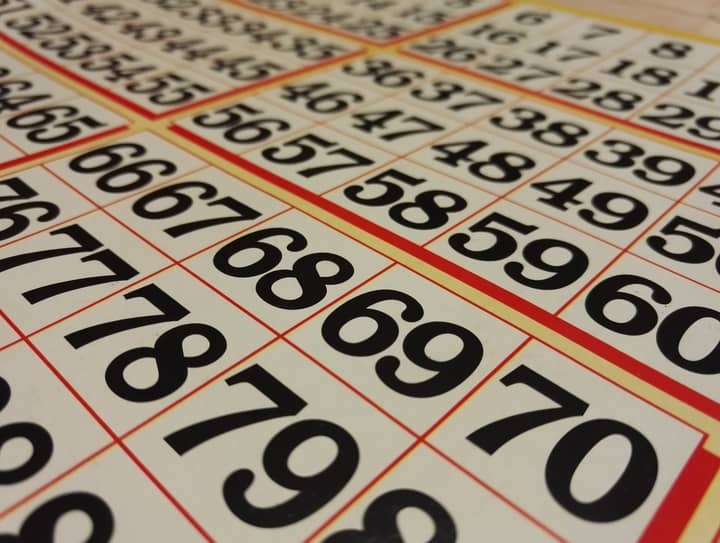 Another great thing about bingo is that it can be a reasonably inexpensive way to have some fun and even win big if you get lucky.
There are many different bingo variations out there, and many of them will let you buy cards for as little as $0.10 apiece. On top of that, some of these games offer big progressive jackpots that you can win even when playing for pennies, provided you get very fortunate.
When you play bingo online, you can also buy as many cards as you like. Pretty much all sites will take care of daubing numbers for you, so it can't happen that you miss a win.
Of course, if you insist, you can also turn off automatic daubing and do it yourself to keep things more entertaining. But even if you miss to mark a few numbers, you'll still get your payout just the same.
Even if the idea of bingo hasn't crossed your mind before, give it a try and see how you like it. You can get started with very little money, so it's not like you have to risk the lot to see what's all the fuss about and you get added social elements in this game, so you are meant to have fun.
How to Find The Best Bingo Sites
There are many different sites offering bingo games. Some of them focus only on bingo, while others also offer casino games like slots, roulette, etc.
This means that you have a great number of options at your disposal, which can complicate things a little bit. How do you know what's the best one out of the bunch?
One of the first things you should look at is the welcome bonus.
Top bingo sites often offer very generous bonuses for new players, giving you plenty of extra cash on top of your deposit. This bonus money will give you a chance to play more, and it's a great option if you're primarily looking to have a bit of fun.
It's also essential that the site you pick is properly licensed and regulated. Bingo operators, just like the rest of them in the iGaming industry, need to have licenses from the likes of Malta Gaming Authority, Curacao, and the UKGC (if they're catering to UK players, that is).
You should always stick to well-regulated sites as chances of things going wrong are just much smaller. If you are not sure where to look, you can find the best bingo sites here.
Finally, take some time to check out what types of bingo variations they offer. If you have a particular variant you enjoy, look for a site that has it. With a bit of time and effort, you should be able to find any game you like, and that time will be well spent as you'll enjoy your bingo sessions much more.
Lastly, look into what kind of jackpots are up for grabs, as playing games that offer the potential for a big payout could be much more exciting.
Blackjack
Blackjack might look like a more natural fit for poker players looking to take a break from the game. It is also played with cards and chips and requires knowing the basic blackjack strategy to achieve the best results.
While bingo is a great option when you want to relax and rest your mind, blackjack is more suitable when you just want to change the environment.
Don't go for blackjack if you just want to play something for a little while and really rest your brain. In blackjack, every decision you make matters, and you need to make sure to think about every play before you make it. Otherwise, you'll be seriously increasing the house edge.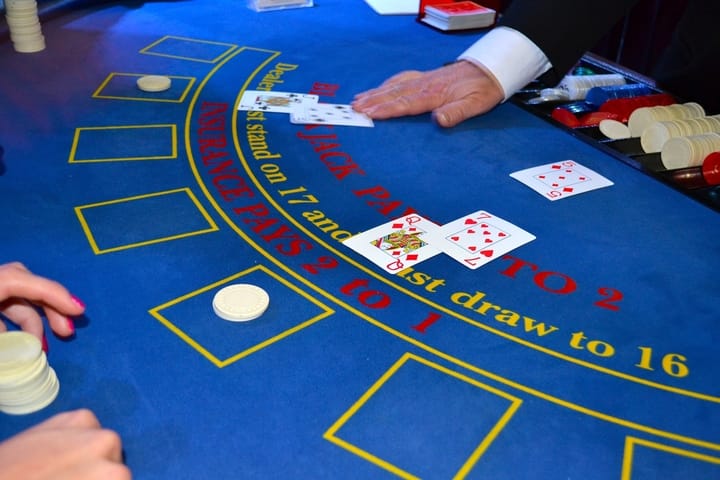 On the other hand, a blackjack is an excellent option if you want to keep the mind sharp even during your break.
While the level of strategic thinking required for best results isn't nearly the same as that required at a poker table, there is more than enough going on to keep you alert and awake at all times.
These days, you'll also have an option to pick between many variations and even ways to play it:
Standard games that are usually much faster and cheaper
Live dealer games are slower but can be more entertaining as you can chat with the dealers and see actual cards being pulled from the shoe.
Blackjack can be a fascinating game. While you might not hit the jackpot on any single hand, you can easily catch a good winning streak and grow your balance.
If you require more action, there are also various side bets that you can wager on as well. These aren't the best option from the theoretical standpoint as the house edge on them is quite big, but they're a lot of fun to play.
So if you are tired of grinding and do not want to keep learning or join poker training sites, these games can help you rest and come back to the tables with a fresh mind.