How to Boost Your Win-Rate Without Actually Studying Poker
6 minutes
Last Updated: September 7, 2021
How to Boost Your Win-Rate Without Actually Studying Poker
I am sure you have tried many ways to improve your play, but the sad truth is that consuming random content will not help you much.
Watching videos, twitch streams, or even reading strategy articles will not help you much if you do not have a system on how to categorize that information and then implement it in your games.
That's why poker training programs are so effective and can deliver fast results. But can you find other ways to improve your results?
The answer is YES. The good news is that you can actually boost your progress without spending countless hours working on ranges and studying advanced strategy concepts.
Of course, you still need that to succeed, but some of these tips will surely help you have better results on top of all the work that you do.
Be in Control of the Game
One of the first things that you can do to boost your poker game is to ensure that you are in control of your mental state and make decisions based on logic, not your emotions at the table.
This will reduce your risk of experiencing tilt, which is one of the main reasons why players spew a lot of money.
Keep in mind that you will experience bad beats, face some coolers and suckouts, which is an integral part of this game. This happens to everyone, but how you react to these situations will determine can you succeed in the long run.
The best thing you can do is to maintain your composure and keep concentrating on making good decisions rather than on short term results.
If you already have a winning strategy, just stick with it as much as possible even after a big win or an unfortunate loss. This what separates the best players from the rest, and being able to maintain your mental state is essential regardless if you play on an actual table in a live casino or on an online site.
In terms of the latter, make sure to play only on the best online poker platforms because these poker sites provide a certain guarantee that you will garner an ultimate gaming experience while implementing your strategy.
This also can help you avoid unpleasant surprises or struggles trying to access your funds, which can also cause quite a lot of bad feelings.
As for your technique, remember that it will not be favorable for you to change what you are used to just because you are bored or tilted.
Learn to deal with distractions
We live in a highly engaging environment, where someone is always fighting for your attention, and that can highly influence your poker results.
Since poker requires energy and concentration, distractions can actually cost you a lot.
So whether you are playing live or online, you should do all you can to keep your mind in the game. This might require muting your phone, turning off TV and messengers, and closing all your browser windows.
Believe it or not, this also has an impact on your win-rate and probably much more significant than you want to believe.
While it is easier to avoid these distractions when playing online since you can control your environment, you need to find ways how to deal with it in a live setting as well.
For me, listening to music helps to relax, so that is an option I use from time to time. This will not necessarily help you, but give it a try or find another way how to keep your concentration on the game and not on a movie streaming on your phone.
Refrain from playing bad games
One of the easiest ways to improve your winrate is to be selective about the games that you play. It is surely an essential skill for anyone looking to reach success in this game but greatly overlooked by many at the same time.
It will be best not to sit with the pros if you are still a beginner in the game. As the famous saying goes:
"Even if you are the 10th best player in the world, you will still lose money if you keep playing those 9 that are better than you."
Letting go of your ego and finding more profitable games can have a much bigger impact on your win-rate than anything else. Even if you are not a particularly great player, if you find passive games with loose action, you can crush these players without knowing advanced Texas Holdem strategy and sticking to simple plays.
You simply have a greater chance of winning the game by playing against weak competition who are committing significant fundamental errors, that trying to prove something and battling the regs.
Take advantage of bonuses on offers
In this time and era, you can choose from an almost unlimited number of online poker sites, so on top of finding good games, you should look to get some additional value in the form of bonuses.
Getting a rakeback or generous welcome bonus can turn a breaking even player into a winner.
Poker rooms compete in attracting new players by giving them some incentives to play at their site, and that often comes in the form of massive first deposit bonuses.
While getting a bigger bonus often looks better, but you should always consider two things:
The required rake to clear the bonus
How long do you have until is gone
So even if you get a $2000 bonus but only one month to take advantage of it with a 20% clearing rate, you will need to pay $10.000 in rake to get the full amount, which is not very realistic unless you are high-stakes grinder.
On the other hand, a $1000 bonus with a 30% clearing rate that is valid for two months is a much better option for most.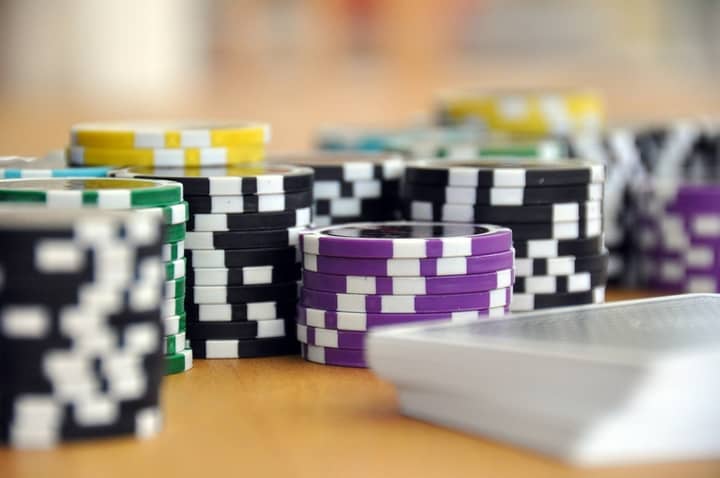 Do not get blinded by the initial offer and always find the best option for your personal situation. Finding a good bonus will instantly increase your win-rate, so it is worth spending some time to choose one.
Practice other forms of poker
Practicing other forms of poker can also increase your edge in the games, so it is worth exploring this option.
For instance, if you are mostly playing on a full table, you can practice both short-handed and heads-up to get some skills that your opponents are likely missing.
This will help you a lot in tournaments where most of the essential decisions are made at the final table, where you have fewer opponents. If you know how to adjust your starting hands to these situations, you are likely to play much better than your competition.
Discuss your play with friends
It is always beneficial to discuss interesting poker hands with your friends or even get some feedback from a coach, because they may be able to provide new insight on how you can play better.
Getting a new perspective of your play can help you identify your mistakes and start playing better.
Neither of these tips requires a lot of time or effort and can be an extremely valuable addition to studying poker strategy. As you see, there are other ways to increase your winrate and win more money, so take advantage of everything that is available to you.