Europe Poker Scene: Find The Best Games In 2021
7 minutes
Last Updated: August 20, 2021
Throughout Europe, Texas Hold'em is the most popular variation, but players also seem to enjoy other formats of poker online and at various live venues alike.
While it's somewhat hard to know exactly how many people are playing in live games, even by just observing things from the sidelines, it's quite clear there are thousands of players all over the continent who spend some time at poker tables.
In this article, we'll take a look at the Europe poker scene and will try to determine where the game is most popular and also what are the best options for those looking for some live action.
Poker In North Europe
Poker has become quite popular in northern Europe, with many great players coming from countries such as Sweden and Norway. Viktor 'Isildur1' Blom, one of the most memorable characters in the world of high stakes poker hails from Sweden, and he is just one of many.
In general, players from North Europe are seen as fairly aggressive and unpredictable.
While this generalization doesn't apply to all of them, it has some truth to it. The unpredictable and often quite unorthodox playing style makes them tough opponents but sometimes also leads to strange lines that leave other players and fans scratching their heads.
Online poker seems to be much more popular than live games in this part of the continent. While players from North Europe will travel to other places for major tournaments, they don't have many great options close to their homes.
Live Poker Scene
You can find some poker action at places such as Casino Cosmopol in Stockholm or Casino Copenhagen (Denmark). While the poker action in these casinos couldn't be described as bustling, if you're just visiting and looking for some fun, they'll do just fine.
On the other hand, professional players who prefer live cash games and tournaments usually have to look elsewhere. Big tournament series in the region are a few and far between and there is a minimal amount of high stakes action.
It is worth mentioning that a lot of action happens in private home games, so if you are lucky enough to join one, you can find a really juicy action.
Eastern Europe Poker Scene
If you've ever played poker online, you have probably sat on a table with players from Lithuania, Russia, or other Eastern European countries.
Since average salaries in eastern countries are on a lower side compared to the western part of Europe, it makes perfect conditions to play poker and earn a reasonable income.
We can take Bulgaria as an example. With the introduction of online poker, it has been in the pole position in a number of players per capita in Europe, and that is unlikely to change anytime soon with sites like winbig.bg popping up.
There is, indeed, a significant number of players from this part of Europe occupying online poker tables.
They usually stick to lower buy-in tournaments and smaller stakes cash tables for the stated reasons, which can provide them with a decent income, whether they do it full time or just as a way to earn some extra money on the side.
Of course, from such a big pool of players, some have managed to make their way to the poker elite.
Ivan Demidov and Igor Kurganov are some of the best-known Russian players who have made millions at the green felt, while Dimitar Danchev is a talented Bulgarian who found a secret formula to poker success, and Matas Cimbolas from Lithuania is crushing high-stakes MTTs all over the world.
Where to Play Live?
Although online action is intense in Eastern Europe, this region also offers an excellent number of options for those who prefer staring their opponents into the eyes across the felt.
If you happen to find yourself in Eastern Europe and itching to play, you should have no problems finding a game.
Although Russia is the biggest country in this region, you'll find your options in terms of live poker are somewhat limited due to rather strict anti-gambling legislations. Still, if you're ready to go out of your way, you'll always find plenty of action at Casino Sochi, offering a variety of tournament festivals, daily events, and cash game tables.
If you happen to find yourself in Hungary, Budapest has a decent live poker scene. At the moment of writing this, there is a nice poker room located on the first floor of the Duna shopping center (of all places).
While stakes are relatively low (with the exception of semi-private higher stakes tables), the number of players rolling in every day is quite impressive. If you want to have some fun and find great low stakes games, you will love it.
However, for serious poker players or those looking non-stop action, the Czech Republic is the place to be. The country is slowly taking over the role of the leader for poker in Europe thanks to King's Casino in Rozvadov, a small village located on the border with Germany.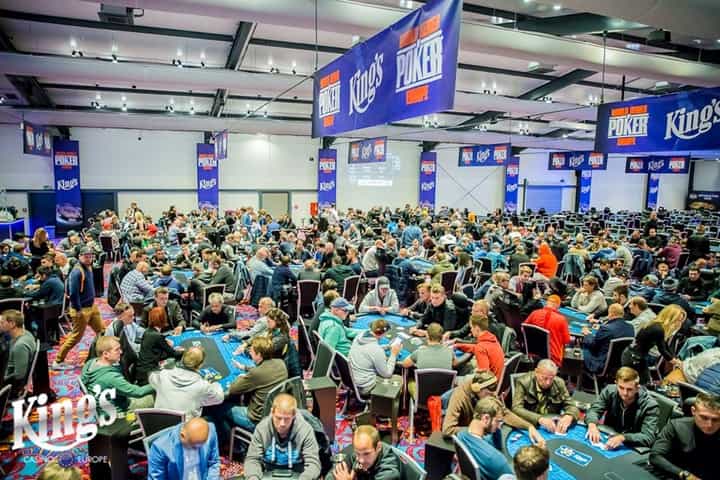 No matter what your expectations might be, Rozvadov offers something for every poker fan and serious player. From daily tournaments, over countless multi-day events, to NLHE and PLO cash games tables across various stakes, this is one of the best casinos around.
If you don't feel like going all the way there, you'll still find a fair number of smaller poker rooms in Prague, the country's capital. For those wanting to experience the country and also play some poker, Prague is a better option because there isn't much to see besides poker and casino in Rozvadov.
South Europe's Poker Hub
Countries of South Europe have always represented some of the top tourist destinations for people from the rest of Europe and other parts of the world alike. With warm climates, beaches, and a great cultural heritage, this region truly has a lot to offer.
But where does poker fit in with all of that?
In terms of online poker, many of the largest South European countries have segregated player pools.
Due to local regulations, players from Spain and Italy, for example, can't play with the rest of the world.
This has an impact on the popularity of online poker here, although these markets are still going strong.
Italy has many players to be proud of, such as Dario Sammartino, the runner-up in the WSOP 2019 Main Event, Mustapha Kanit, Max Pescatori, Luca Pagano, and Dario Minieri. In Spain, there are names like Adrian Mateos, Carlos Mortensen, and Ana Marquez.
While the situation with online poker in some of the largest countries in South Europe may be a bit shaky, the live poker scene is definitely bustling.
Live Poker in South Europe
Whether you're on vacation and just want to have a fun night of poker or you're in a mood for a full-scale poker holiday, South Europe provides options for both camps.
You'll have no problems finding many great casinos and poker rooms, and these are just some of the best recommendations.
Casino Barcelona in Spain is probably one of the biggest names, not just in this region, but in Europe in general.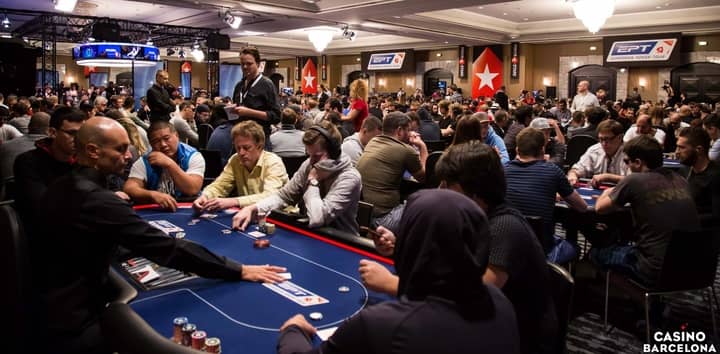 In addition to bustling poker action all year round, the venue also hosts EPT stop and other series during summer, so there are many reasons to visit.
You'll find many other options in the country as well, such as Valencia Poker House, Casino Gran Madrid, Casino Santander, etc.
In Italy, Casino Sanremo is the staple name for poker fans, having played host for many Italian Poker Tour (IPT) events. You should have no problems finding decent poker action here around the clock, no matter what your preference might be.
Italy also offers many lesser-known venues all across Italy, so you might need to use Google to find them or take advantage of a tool such as Poker Atlas to see what kind of action is nearby.
Conclusion: Where To Play Poker In Europe
If your sole purpose of visiting Europe is to find a great place to play poker, you should altogether forget Northern Europe and concentrate on other parts of this region.
While you can find some live poker action in almost all countries, if you want around the clock games and poker is your primary goal for the trip, then King's Casino in Rozvadov is your best option.
However, if you want to mix in some fun and relax between your sessions, then go to Barcelona since you can find everything in one place. From world-class restaurants and fabulous nightlife to great poker games with plenty of recreational players.
But before diving into the action, make sure to brush up your skills by reading best Texas Holdem strategy tips or even joining one of the available poker training options.
Luckily, online poker is still available in most countries across the continent without restrictions, so even if you happen to go somewhere where there isn't a casino nearby, you can always have some fun on the virtual felt.