Texas Hold'em vs. Poker in a Casino – Top 5 Differences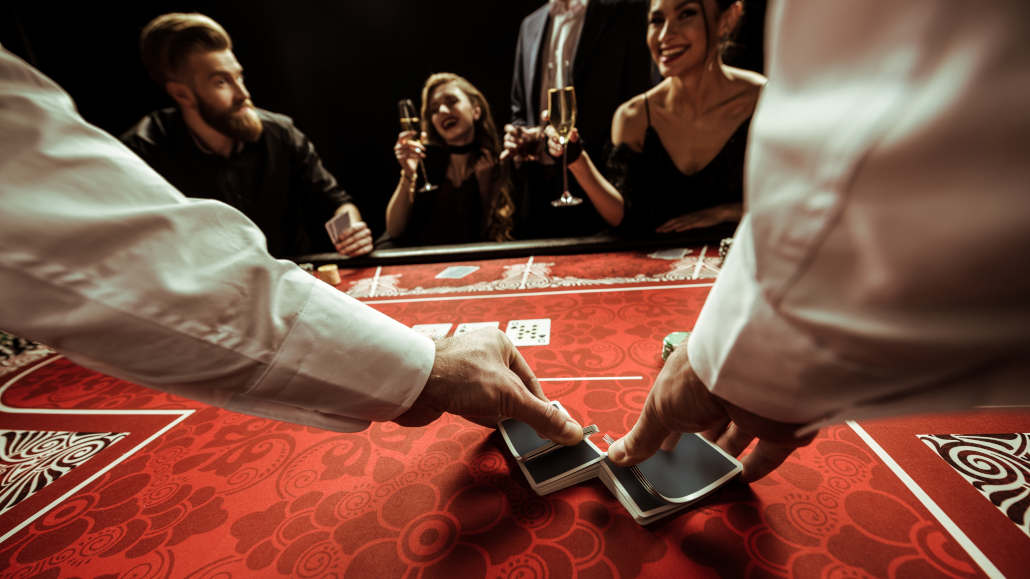 Poker is one of the most strategic and skill-based gambling games you can play. It's globally popular, and many poker players have been very successful in making a great living from playing the game.
If you're already in the poker world, you know that there's no such thing as just "poker", as there are many variations of the game that can dramatically differ from one another.
An excellent example of this is the comparison between Texas Hold'em and casino poker games.
Both types share many similarities but also come with a long list of discernible differences. Let's take a look at the top five differences between Texas Hold'em and poker games in casinos.
The Player and the House
Starting with the most apparent difference between the two, the way you play casino poker games is different from how you play Texas Hold'em.
For example, even the Ultimate Texas Hold'em variation is different from the classic Texas Hold'em game.
Noticeably, this game is played directly against the dealer and not against other players at the table like the case is with Texas Hold'em.
From that perspective, the difference between Texas Hold'em and other casino poker games is that in Hold'em, you try to make the best five-card hand by combining your two-card with the five community cards that come up on the table.
In contrast to this, some casino poker games, like stud poker and draw poker, have entirely different play patterns.
Since you're playing against many different players, the game's mechanism is different than in other poker casino games such as the ones available at Wunderino live casino.
This leads up to the second significant difference between Texas Hold'em and poker games in casinos.
Card Management
The second big difference between Texas and other casino poker games is the gameplay itself. In community card games like Texas Hold'em, you get two cards, and other cards are flopped as the betting continues.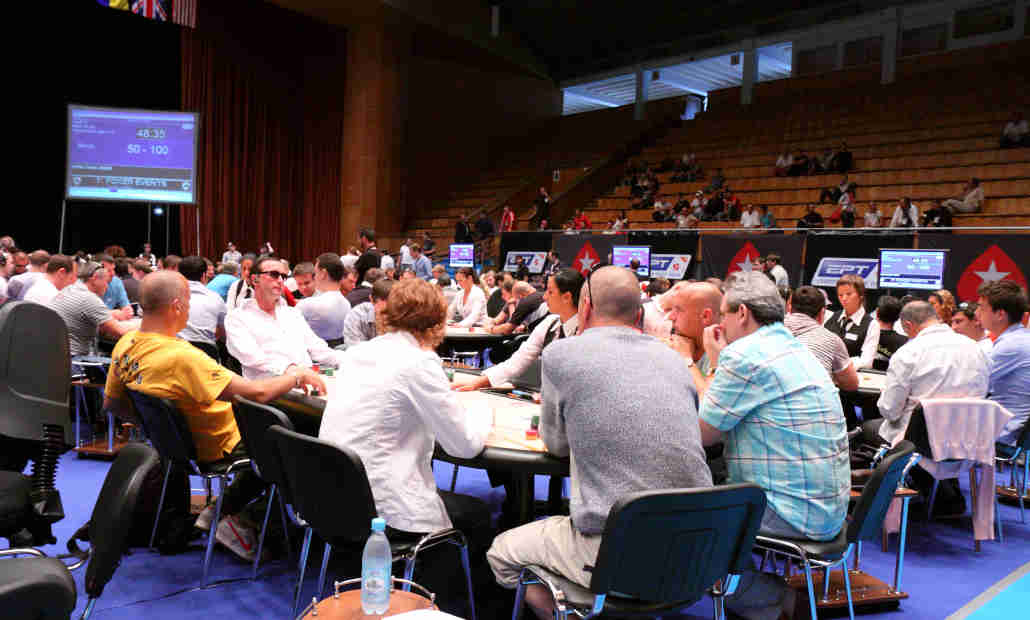 This allows you to adjust your decisions on the go but also have a pre-set pattern you can rely on depending on how strong your hand is.
This is entirely different in both draw and stud poker games.
In draw poker variations, you get dealt the complete hand and don't share any of the hands with other players.
You're allowed to draw and replace your cards once before the showdown.
In stud poker casino games, you don't even have this option. You're dealt a set number of cards from the get-go and can only use these cards for the entirety of the game.
In most stud poker variations, you are dealt a set number of face-down cards and a number of face-up cards.
Strategies and Betting Tactics
With the two above differences in mind, you can expect the strategic approach to be different for Texas Hold'em and other poker casino games played against a dealer.
For instance, you can't apply the same betting tactics at a casino poker game like stud poker like you would be able to do for Texas Hold'em.
You can't tilt other players or engage in any other tactical mind game to influence other player's decisions.
In line with that, Texas Hold'em is one of the most straightforward poker variations to learn. You can get the hang of it within the first few games.
However, don't think you'll be able to transfer your knowledge to other casino poker games.
This is an essential factor to keep in mind when playing poker games, as it will help you find the most suitable variation based on your betting style and strategic capabilities.
Memory
Texas Hold'em is a game of big decisions, and it certainly has its ups and downs. That said, it's one of the least mentally demanding poker variations in terms of its memory requirements.
You know what cards you have, and you're just following the outcome of each community card that comes face up.
You don't have to memorize anything like you need to do when playing draw poker casino games.
Of course, this doesn't mean that Texas Hold'em is a game in which you don't need skill. It's still a game of probabilities.
Poker pros spend decades honing their skill, so mastering Texas Hold'em is certainly not an overnight process.
Observation and Attention
When playing Texas Hold'em, you always have to keep complete concentration on everything that goes around the table.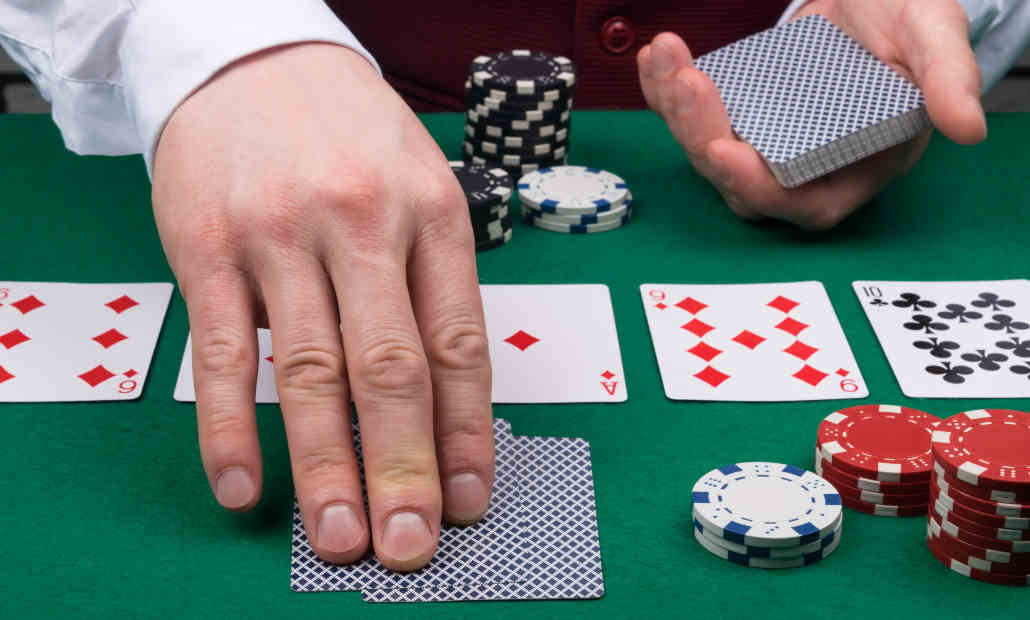 Since you're not just up against the dealer but all other players at the felt table, you have to observe and examine all of the signs they give out when playing.
You should always look for small telltale indications that can help you know whether the player is bluffing, tilting, or has a strong hand you should stay far away from.
A Quick Summary
Poker is one of the best games you can learn to play if you're a fan of gambling. Most poker variations share the same hand rankings and have a reasonably similar set of basic gameplay rules.
However, everything beyond that can vary significantly, as you could see from the most apparent examples above.
When it comes to Texas Hold'em poker, it's undoubtedly the most popular variation of the game and often synonymous with the entire genre itself.
From land-based poker rooms to online casinos and multi-million Texas Hold'em tournaments, this variation is the easiest one to find worldwide.
That said, while it is fun to play and has a huge player base, it isn't for everyone.
Luckily, there are many other casino poker variations you can try out. The best ones include 7-card stud, 5-card draw, and Ultimate Texas Hold'em.
The critical thing you should remember from this page is that Texas Hold'em is just one of many poker variants you will encounter.
When you walk into a casino, you'll have a multitude of poker games to try out, so make sure you know the differences between each one.
Hopefully, the five differences we've highlighted have helped you understand the dissimilarities between Texas Hold'em and poker in casinos.