Jungleman Triumphs in $50K Players Championship to Win His First WSOP Bracelet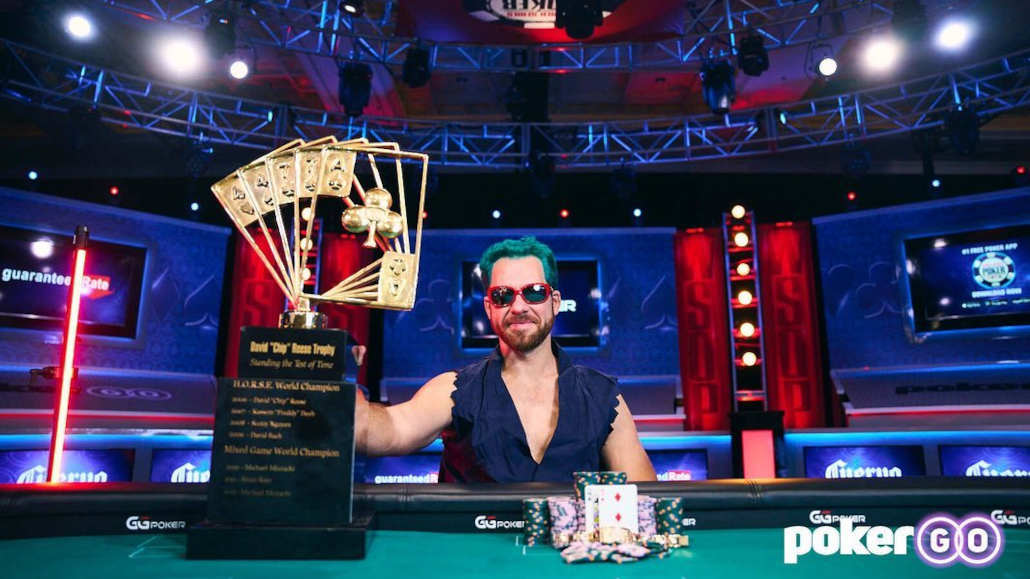 3 minutes
Last Updated: November 6, 2021
Images from PokerGO
The name of Dan "Jungleman" Cates is well known in the poker community. One of the most-feared high-stakes players around, there is very little Cates hasn't done in poker. Yet, there was one thing missing from his rich resume – a WSOP bracelet.
As of a few hours ago, this is no longer the case, as Jungleman came on top in the prestigious WSOP $50,000 Players Championship to win his first golden trinket.
Despite the small field, the Players Championship is probably the hardest event at the World Series, gathering the best poker players around to compete in a mixed game format.
To win the first bracelet in this tournament only makes things that much sweeter for Cates as he proved he could hold his own against much more experienced players. The final table was anything but smooth sailing for Jungle, but he kept his cool and earned a well-deserved victory.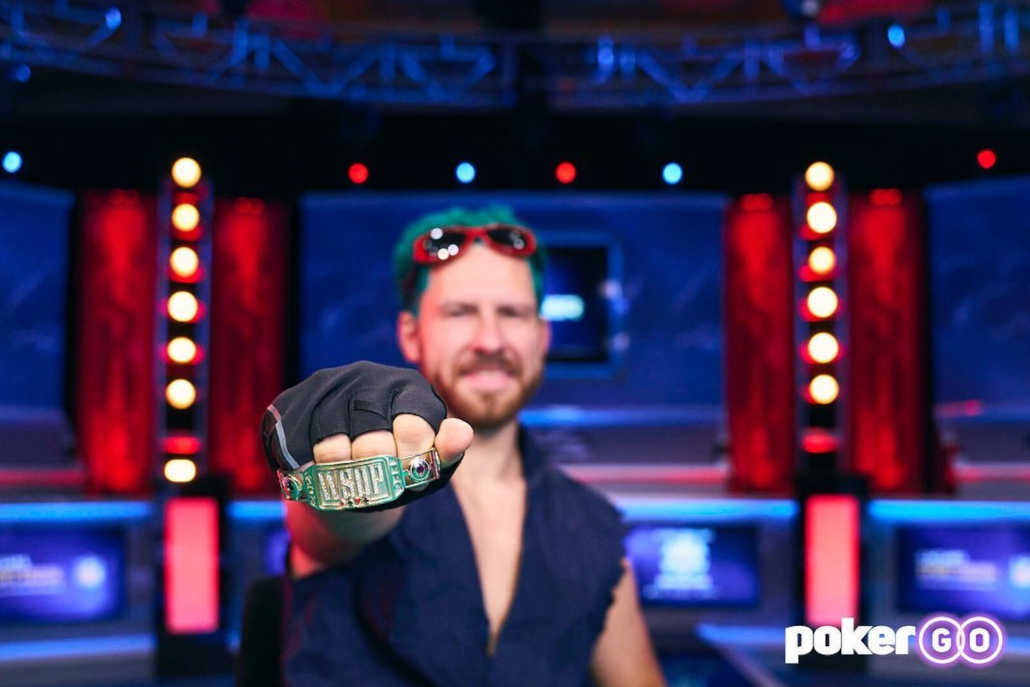 Unlikely Comeback for the Win
Yesterday's final table was no walk in the park. In addition to Cates, it featured Ryan Leng (the eventual runner-up), Paul Volpe, Eli Elezra, Chris Brewer, and Josh Arieh.
ALLRIGHT GUYS I SAID IT WAS MY DESTINY TO WIN THE POKER PLAYERS CHAMPIONSHIP AND HERE WE ARE IM ABOUT TO FIGHT FOR THE GREATER GOOD.

LEND ME YOUR ENERGY!!!

— Daniel Cates 🇺🇸 🌎 (@junglemandan) November 5, 2021
Elezra was one of the favorites coming into the final day as the chip leader and one of the most experienced mixed games players in the mix. However, the Israeli legend just couldn't get the things going, eventually finishing in fourth place after several ups and downs.
He managed to outlast Arieh and Brewer, though, who busted in sixth and fifth, respectively.
It was during the three-handed play that the defining moment happened for Jungleman. He was down to his last chips in a big limit Hold'em pot against Leng.
Don't forget to thank Ryan… 😄 pic.twitter.com/chQEv4h5X3

— Daniel Lewis (@dannyslewis) November 6, 2021
On an ace-high board, Leng bet his pair of aces with a weak kicker, and Cates moved all-in for less than a big bet. It was a bold but effective bluff, as Ryan laid down his pair of aces and Jungleman proudly turned over KQ for just a pair of kings.
I WON!!! I CAME BACK FROM ONE BIG BLIND AND A GUY FOLDING TOP PAIR IN LHE FOR LESS THAN AN ANTE 😂

— Daniel Cates 🇺🇸 🌎 (@junglemandan) November 6, 2021
After this comeback, he continued to build on the momentum, having fun and enjoying his time in the process. The man even bought drinks for the entire rail!
Anyone who wants to join the rail is welcome if they'd like, I'll provide drinks

— Daniel Cates 🇺🇸 🌎 (@junglemandan) November 6, 2021
Cates eventually managed to eliminate Volpe to take the tournament into the final stretch, playing for the prestigious title against Ryan Leng – but the writing was on the wall after that amazing hand.
Jungleman started the heads-up skirmish as the big chip leader and never relinquished the lead, although Leng put in valiant efforts and came close to evening things out once or twice.
The final hand came in limit Hold'em, the game that gave Cates a fighting chance. At this point, Leng was very short, so he just put in the remainder of his chips in the big blind. Cates managed to pair up his queen on the turn, and it held on the river to give him the title and the $954,020 prize.
Big Day for Jungleman
While winning close to a cool million is definitely a big deal, it's probably not the most important thing for Cates. Looking at his career, his poker bankroll is probably in very good shape.
But, to book a win in such a prestigious event is a huge deal, as this is one of those bracelets that most serious poker players dream about.
Cates recently joined the Run It Once training site, and this win only adds to his reputation, proving beyond a shadow of a doubt that he is one of the best poker players around. But, it's now clear that his poker knowledge goes well beyond just Texas Hold'em.
Jungleman also said that the win was important to him as it gave him more money to help the world and continue his career outside of the game.
I'd like to thank all of my fans and friends who donated their mystic energy to me! I love you all and you played a crucial role in this win!

— Daniel Cates 🇺🇸 🌎 (@junglemandan) November 6, 2021
If anyone had any doubts if Cates was the GOAT, he now has wins in WSOP, WPT, Triton, and Alpha 8 – some of the biggest and most prestigious poker events around.
His live tournament earnings are over $9,000,000, and, most importantly, he joins the elite group of players with a Players Championship title to their name!