Why Poker Players Enjoy Live Casino Games
Professional and amateur poker players alike enjoy playing poker both for "work" and or fun, but what else do they enjoy playing online?
Hitting a live casino is a very popular choice for poker players to unwind. Here, we'll take a look at why poker players love playing live casino games.
Live Interaction
Poker players get a very unfair reputation of being anti-social when, in fact, the very opposite is true. The vast majority of poker players love interacting with fellow players at the table, and with the dealer, it adds to the overall experience.
Of course, there will be times, such as when the stakes are seriously high, that players won't want to engage with each other to avoid giving their opponent even the slightest edge, but these instances are few and far between in the majority of the poker world.
The Live Casino dealer games also give players the option to tip the dealer, should a hand go their way. Again, this is an important social aspect of poker that isn't possible when playing regular online casino games.
Some live tables will even allow players to interact with each other. This adds a whole new dimension to the overall experience. The ability to cheer one another on, congratulate on big wins, and even share some tips along the way makes playing in the virtual live setting much more engaging.
More Trustworthy
Something that live casino games have over their regular online casino counterparts is an extra element of trust. Ask any poker player, and they will all agree that, especially when gambling, they want to keep their chances of losing at an absolute minimum.
Playing regular online casino games leaves players at the mercy of a random number generator (RNG), which determines the outcome of a hand or a spin.
The live casino offers a real-life dealer, who can be seen via video stream, which really adds a level of trust to the whole process and also gives the player a much more realistic casino experience.
While experienced poker players understand how RNGs work and don't believe them to be rigged, there is often some lingering doubt about the results. Who's really to say that the computer crunching numbers behind the scene is doing it in a fair and truly random way?
Playing live casino games removes the element of the unknown and gives players better mathematical odds of winning, which, as you can imagine, poker players are big fans of!
Transferable Skills
Another thing that attracts poker players to online live casinos is that the skills they have learned and developed playing poker can be transferred to other games.
Blackjack is a particular favorite among poker players. Firstly, because it's a card game, so it has a level of familiarity for poker players. Secondly, because blackjack can be played strategically, and poker players are nothing if not strategic.
There are many similarities between poker and blackjack, mainly in that a player must identify if they have the best hand or not and act accordingly. The odds aren't that bad in blackjack, especially when using the perfect strategy.
A player can quickly multiply their winnings in a short space of time, as the hands come around relatively quickly.
Roulette will also have some appeal to poker players and, while it seems on the surface to be a world away from poker, there are some small similarities in that a player can roughly estimate their percentage chance of winning and place their bets accordingly.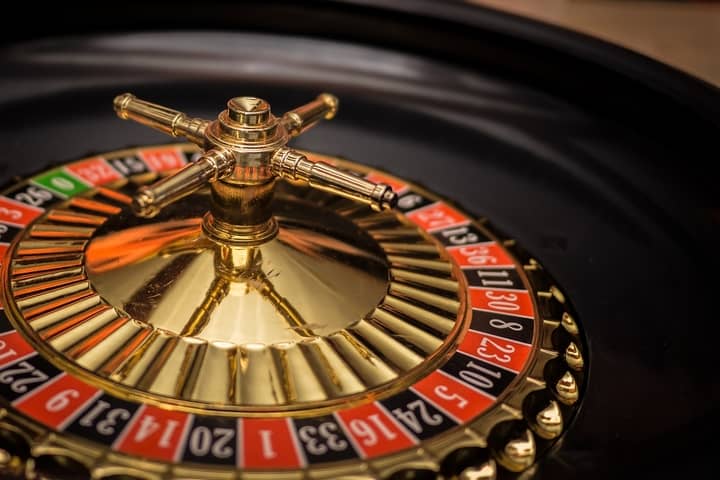 Of course, many live dealer casinos also feature a number of house-banked poker games such as Ultimate Texas Hold'em, Pai Gow Poker, or Caribbean Stud. These games have many similarities with traditional poker games played against other players.
Many of these games feature certain strategic elements, which make them perfect for poker players. While they aren't as intense or as demanding as Hold'em or PLO, they still provide a certain level of control over the results, making them more fun to play.
Bigger Stakes
Live casino games usually offer bigger minimum and maximum stakes. Many serious poker players appreciate this fact as playing for low stakes just doesn't do the trick for them.
This isn't to say that all poker players are gamblers who only want to play as high as possible, of course.
However, gambling is only really interesting when there is a risk element attached to it, and you stand to win an amount that's significant to you. From that point of view, live dealer tables are a great choice as they usually offer a much wider spread of possible bets.
This fact also makes live tables more suitable for those wanting to apply certain progressive betting strategies. RNG games usually have a much smaller spread of betting options, making it much harder to use these strategies effectively.
Easy to Play on the Go
One final feature of modern live casinos that makes them popular with poker players and other gamblers alike is their mobile readiness. You can fire up a game of blackjack or roulette whenever you feel like it straight from your phone or tablet.
Advancements in technology have made it so that there is no longer much difference between playing on your home computer or mobile device.
This is great news for poker players who spend a lot of time staring at their computer screens, so playing from their phones is a nice change of pace.
These days, you don't even need to install any special apps on your phone to be able to play. Most live casinos take advantage of browser-based technologies, allowing players to jump straight into the action from their web browsers and play their poker hands there.
A solid internet connection and a decent phone are all you need to enjoy the full experience.
So, don't be surprised if you're virtually sat next to a poker player the next time you're in a live casino lobby and, if they're being sociable, make sure you say hi!