The Pokercode Festival Is Coming to Madrid: Join Fedor Holz & Others in Spain's Capital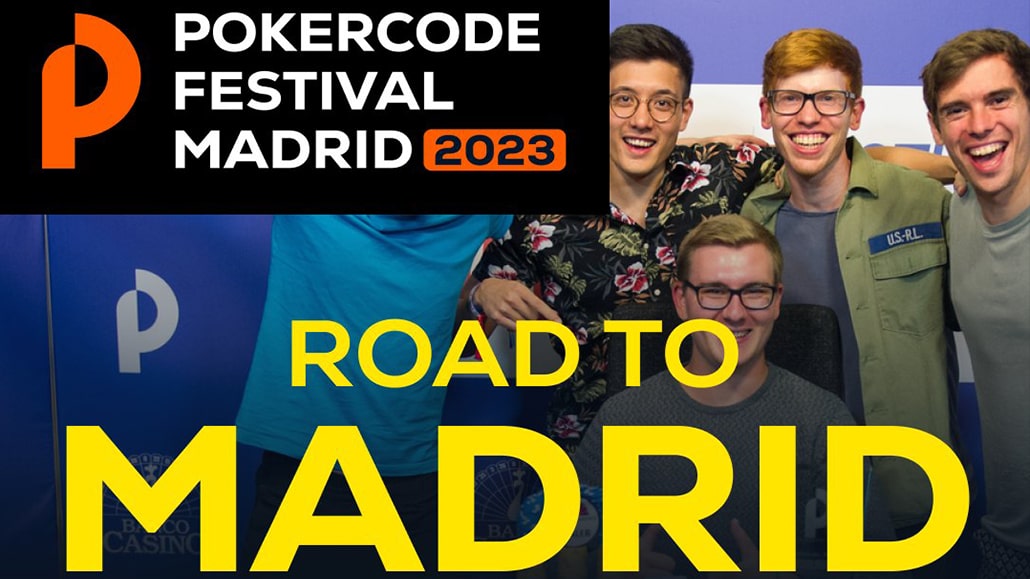 4 minutes
Last Updated: March 16, 2023
One of the leaders in the world of poker training, Pokercode is throwing an exciting live poker festival this April in the Spanish capital of Madrid.
Pokercode Festival 2023 is scheduled to kick off on Monday, April 10, and wrap up on Sunday, April 16, which means a full week of flaming hot poker action in Madrid.
The popular Casino Gran Via will play host to the Festival, making use of one of the most beautiful and modern poker rooms in all of Madrid.
With buy-ins ranging from just €115 to €5,300, the series will be a great opportunity for Pokercode fans and members from Europe and beyond to meet up, play some fun poker games, and get to meet some of their poker heroes.
With just under a month to go until Pokercode Festival 2023 kicks off, let's take a look at the schedule of poker events you can play, as well as other activities you may want to indulge in while visiting this inaugural event.
PokerCode Festival 2023 Schedule & Highlights
The PokerCode Festival will start on April 10 with Day 1A of the Pokercode Cup, a €330 event with a €60,000 guaranteed prize pool to kick things off.
Day 1B and 1C (turbo) of the same tournament will play out the next day, while the final day of this preliminary tournament will take place on Wednesday at 1 pm when all Day 1 survivors will come back to crown the first champion.
Wednesday will also see Day 1A and Day 1B (turbo) of the €350 Mystery Bounty event play out, while this event will conclude on Thursday with Final Day starting at 1 pm.
Thursday, April 13, will be a big day for everyone at the Festival, as the €550 Main Event (€225,000 Gtd) will be starting. Day 1A and Day 1B (turbo) will be played on Thursday, while another two Day 1 flights will be played on Friday.
The Main Event will continue through Saturday (Day 2) and Sunday (Day 3) when the final table will be set and the grand champion crowned.
If you don't happen to make it in the Main Event either, a €1,100 PokerCode Masters event will kick off on Saturday afternoon and conclude on Sunday, giving you another shot at a solid €70,000 prize pool.
Since we expect to see quite a few well-known faces at the Festival, the €5,300 High Roller, which has a guaranteed prize pool of €50,000, should also see a nice turnout when it kicks off on Sunday afternoon.
Qualify to the GRAND FINALE of our ROAD TO MADRID on 🗓️ 20.03.2022 on ClubGG and win one of these AMAZING prizes for the Pokercode Festival❗

🏆 Prizes
1-2. 5️⃣5️⃣0️⃣€ Main Event Seat
3-4. 3️⃣3️⃣0️⃣€ Mystery Bounty Event Seat
5-10. 1️⃣0️⃣0️⃣€ Pokercode Trips Voucher pic.twitter.com/fH8Y0Yj6BI

— Pokercode (@_pokercode) February 21, 2023
On top of these significant events, several smaller side events will also be taking place, including the €175 Thursday Turbo, the €220 Bounty King, the €115 Flip & Go, and the €250 Closer.
Keep in mind that €115 satellites to the Main Event with 10 seats guaranteed will be played out on Monday, Tuesday, and Wednesday, which means there will be plenty of opportunity to win an even more affordable seat in the big highlight event of the Pokercode Festval 2023.
Party It Up with Fedor Holz
If the tournament schedule and the juicy guaranteed prize pools alone were not enough to convince you to come out to Madrid for the Pokercode Festival 2023, there are plenty of other reasons to join.
With Pokercode standing fully behind this Festival, you can expect to meet Pokercode pros such as Fedor Holz, Steffen Sontheimer, or Matthias Eibinger while playing in the events.
What's even more, Fedor himself will be joining players for breakfast ahead of the Final Day of the Main Event, while a big Players' Party on Saturday evening can be expected to get very wild and very fun for everyone involved. All the players are obviously invited!
📢SPECIAL ANNOUNCEMENT📢

Pokercode founder @crownupguy cordially invites YOU to the Pokercode Festival at Casino Gran Via in Madrid, Spain on 10.04.2023 – 16.04.2023

HUGE prize pool of €500,000 is guaranteed and you can qualify for FREE with our Road to Madrid promotion❗ pic.twitter.com/i6LjBIqLe0

— Pokercode (@_pokercode) February 15, 2023
These are only a few of the off-the-felt events that have been announced and planned, but there is no telling as to the kinds of side activities and parties that might spring to life as the whole Pokercode community comes together in Madrid.
All of that, along with plenty of cash game action on the sides, should be more than enough to make any real poker fan want to join what could turn into one of the most entertaining poker festivals in Europe this whole year.
Pokercode Community Is Coming Together
If you are already a Pokercode member, you are surely aware of the amazing community of players and coaches the organization brings together.
If not, this is an ideal opportunity to join Pokercode, as this will allow you to not only play the Festival (which is open to all) but also join the exclusive Pokercode community Discord channels and enjoy endless banter as well as plenty of useful information about the event itself.
Whether you are looking for help booking your flights or accommodations or just a fun place to experience the Festival with other Pokercode students, these channels will be a great tool to help you get around.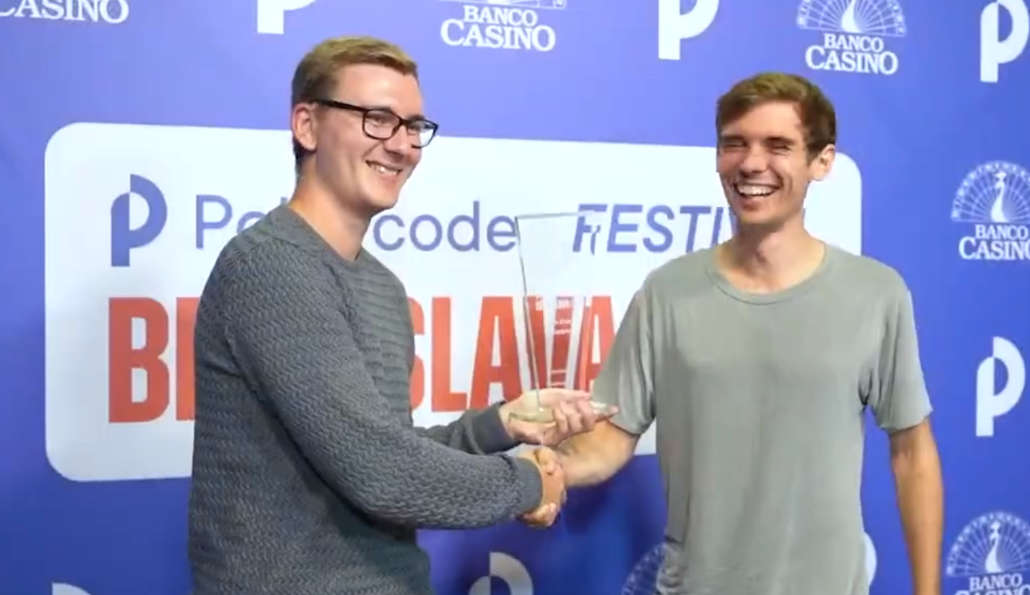 To help players make their trip even more enjoyable, Pokercode is offering special accommodation discounts in hotels like Petit Palace Cheuca, Petit Palace Triball, and Circulo Gran Via, all in immediate proximity to the tournament venue.
You can also book your Main Event seats or buy packages that include both accommodations and Main Event seats through Pokercode's brand new "Trips" feature.
Head on over to Pokercode now to get even more information about the upcoming Festival, book your hotel rooms and Main Event seats early with a discount, and pack your bags for what will surely be one of the most exciting live poker festivals this spring!