APPT Cambodia Preview: Venue, Schedule, and Highlights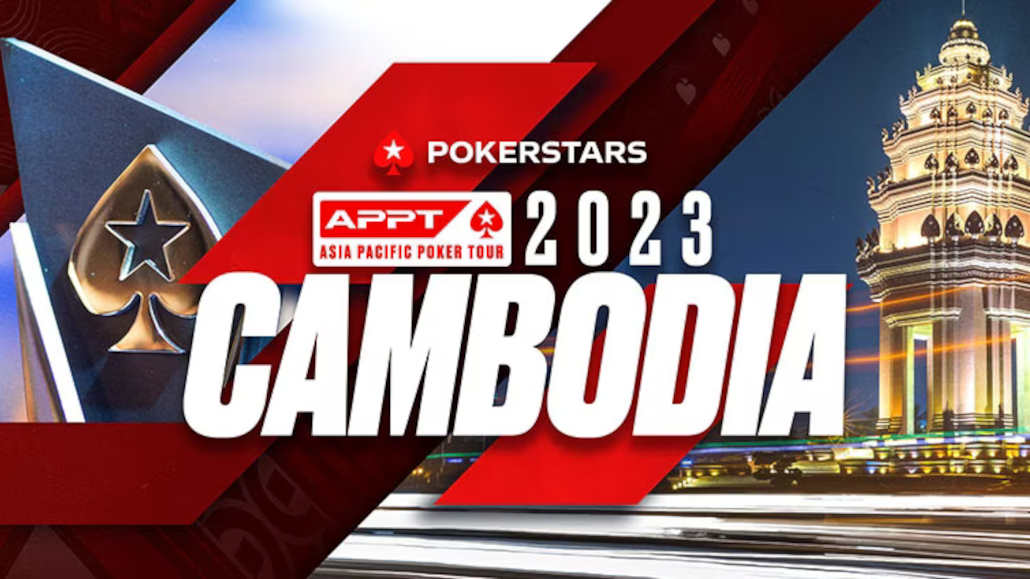 4 minutes
Last Updated: May 3, 2023
It's been a great year for live poker across the world so far. Poker festivals across continents continue to shatter records and bring in more new players than ever before.
For the second time in just six months, the popular PokerStars Asia Pacific Poker Tour (APPT) returns to Cambodia, one of the top poker destinations in Asia.
PokerStars has been doing a great job of expanding their presence in the Asian markets over the last couple of years, and APPT has been a big part of that expansion.
Now, players from Cambodia and neighboring countries, but also visitors from all over the world, will have an opportunity to play their favorite game in Phnom Penh, the capital city of this beautiful country in Southeast Asia.
Keep reading to find out more about the APPT Cambodia schedule, venue, and all other details you may want to know before you head out to Cambodia to play in the festival.
APPT Cambodia Venue and Dates
The 2023 edition of APPT Cambodia will be played in Phnom Penh's NagaWorld Integrated Resort, one of the most luxurious resorts in the country, between May 5 and 15.
The massive resort is made up of a 5-star hotel with more than 1,650 rooms to house the guests, luxurious spas and recreation areas, more than 20 restaurants, and countless other facilities.
The resort also features an outstanding gaming hall with more than 2,000 slot machines, 150 gaming tables, and all sorts of gambling you could imagine.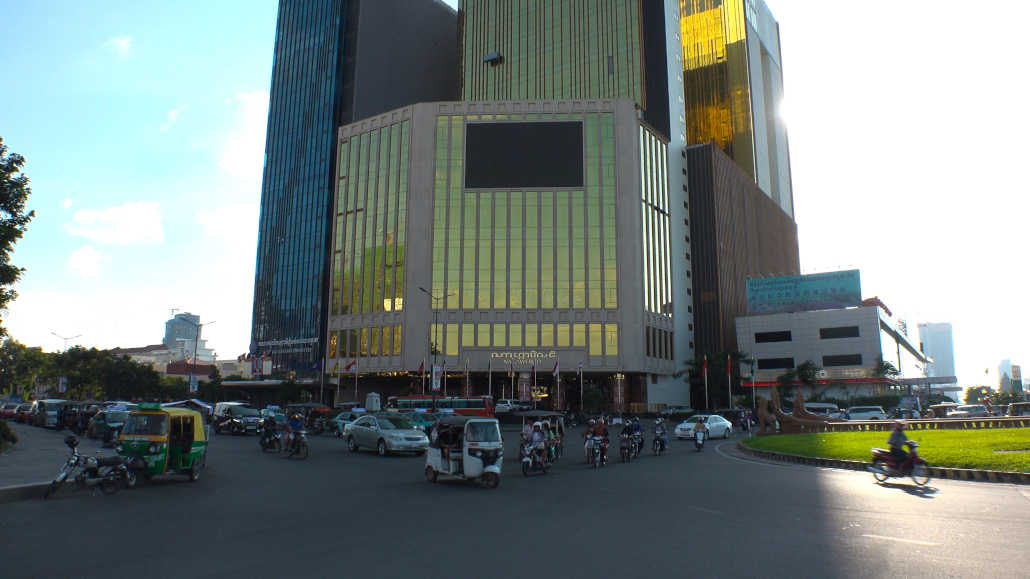 While poker will be the focus of the 2023 APPT Cambodia festival, those who come out to play will be in for some delightful entertainment and dining as well, as NagaWorld Integrated Resort leaves nothing to chance.
If you want to be in Phnom Penh for the entire festival, you will need to hurry up and reach the Cambodian capital by Friday, May 5.
However, the APPT Main Event does not kick off for another week, as Day 1A will play out on Friday, May 12, and additional Day 1 flights will be available on Saturday, May 13 as well.
APPT Cambodia Highlights and Schedule
As already mentioned, the APPT Cambodia festival kicks off in just a few days, on May 5. The $350 NagaWorld Kickoff event will start the action, featuring a respectable $50k guaranteed prize pool.
This event will have several Day 1 flights over Friday and Saturday, along with re-entries, giving you plenty of chance to make Day 2.
On Sunday, May 7, the $800 APPT National with a $100k guarantee will kick off, featuring several Day 1 flights over Sunday and Monday.
It would hardly be a proper PokerStars festival without a Mystery Bounty event these days. The $550 Mystery Bounty will also feature a handful of Day 1 flights before concluding on Day 2, scheduled for May 11.
APPT Cambodia: May 5 to 15, 2023
Total Guarantee: $550,000
Event Highlights:
Kickoff: May 5-7 – $350 – $50K GTD
National: May 7-10 – $800 – $100K GTD
SHR: May 10-11 – $10,000
Main Event: May 12 -15 – $1,500 – $400K GTD
High Roller: May 14-15- $5,000https://t.co/bkwXv8aKVf pic.twitter.com/ERMzPD9T17

— PokerStarsLIVEManila (@PSLiveManila) February 25, 2023
Wednesday, May 10, will be reserved for high roller events, as both the $2k Mini High Roller and the $10k Super High Roller will be in action, the former starting a day earlier.
All of these, and a number of less significant side events and qualifiers, will lead us right up to the $1,500 APPT Main Event, whose Day 1A flight is on schedule for May 12 at 1PM.
Join APPT Cambodia Main Event Action
The Main Event comes with a $400k guarantee and three opening days, with Day 1C flight featuring a faster blinds structure and a chance for quick qualification into Day 2.
In total, the Main Event will be made up of three days, with the final Day 3 in action on May 15, as last remaining players come back to battle it out for the trophy.
The final day of the festival will also feature a handful of other events, including the last day of the $5k APPT High Roller, the $300 Mini Main Event, a $500 NLH/PLO Mix tournament, and more.
To give you an overview of the entire series, here are the quick highlights:
$350 NagaWorld Kickoff – $40k Guarantee: May 5, 6
$800 APPT National – $100k Guarantee: May 7, 8
$550 Mystery Bounty: May 9, 10
$2,000 Mini High Roller: May 9
$10,000 APPT Super High Roller: May 10
$3,000 Single Day High Roller: May 11
$1,500 APPT Main Event – $400k Guarantee: May 12, 13
$2,500 High Roller Knockout ($1k Bounties): May 12
$5,000 APPT High Roller: May 14
$300 APPT Mini Main Event: May 15
Check out the full schedule at PokerStars live blog for even more detailed information and a full list of all the satellites and side events you can jump into between playing these major events.
As you can see from the schedule, that's 10 days of non-stop mid stakes poker action over in Cambodia, one of the most attractive tourist locations in Southeast Asia, and an emerging poker Mecca of the Far East.
Book Your Flights for APPT Cambodia
The time is short as APPT Cambodia is right around the corner, but all true poker grinders have one last shot to book their last minute flights and head out to Phnom Penh and try to make history.
With dozens of major and minor events on the schedule, APPT Cambodia 2023 will be looking to smash some records and attract hundreds of entrants, and you could be one of them.
Find even more information about the upcoming festival at PokerStars live blog, book your flights, and join the one of the biggest poker festivals in Asia this year.