Regular vs. Jackpot Slots – Do You Know How to Pick the Right Option?
Regular vs. Jackpot Slots – Do You Know How to Pick the Right Option?
Images from shutterstock.com
Slot machines perfectly capture the glitz and glamour of gambling in casinos. They are easy to play and quick to learn, even if you don't have any prior experience.
Experienced slot players know that there are two main types of slots – regular ones and those with built-in jackpot features. There can be significant differences between the two, so it's essential to know which type suits you better.
But, as these machines are often clumped together in casinos, how can you tell which slot machine is a plain regular game and which is a jackpot slot?
More importantly, how do you know which of the two types you should be playing to give yourself the best chances of winning while still having fun?
On this page, we'll go over the differences between regular and jackpot slots and help you choose the type you should be playing.
Regular Slots – A Golden Standard in Every Casino
Regular slots are the classic standard that makes up the vast majority of all slot games in both land-based and online casinos.
That said, the term "regular" doesn't do these slots any favors. This is because even basic slots come in countless varieties and themes, with different features and gameplay mechanisms.
Except for the base setup and the way they are played, regular slots are everything but plain.
Classic slots are still considered the backbone of the entire genre, especially in land-based casinos. These are simple machines, usually with only three reels and up to five paylines.
In the past few decades, more modern regular slots have also appeared, increasing the number of reels and paylines into the dozens and even hundreds.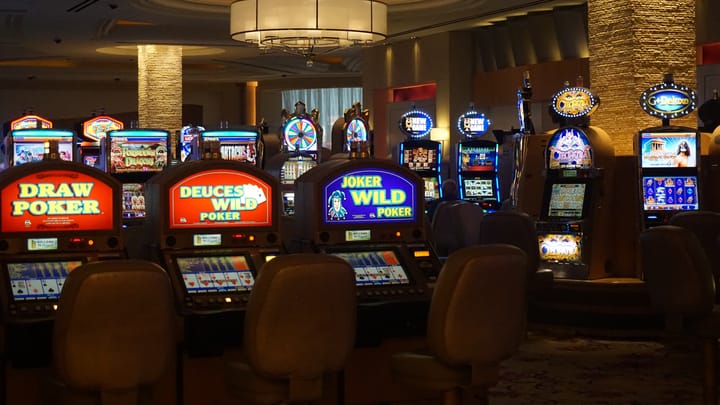 What are Jackpot Slots?
Jackpot slots are the more rewarding variation of slot games, but also the more risky ones. The variance is higher, your odds of winning are lower, but the prizes are significantly bigger.
Jackpot slots are often synonymous with a particular type of niche called progressive jackpots which include virtually limitless jackpots that exponentially grow over time as more players play the same game.
Many casinos host the same progressive games, creating a large network capable of producing huge single hits. As far as all online casinos are concerned, a great selection of jackpot slots is one of the main reasons players flock to these sites.
Playing progressive jackpot slots can undoubtedly be a unique and memorable thrill ride. But, it's also crucial to keep in mind why casinos tend to push jackpot slots more than regular ones.
Jackpot slots are the bigger money makers for the house because everyone is playing, and the big win only strikes so often.
If you play in a land-based casino, you'll notice how jackpot slots are usually center stage. In online casinos, they're also always visibly advertised on the homepage. All of this is key to remember, as you should avoid chasing jackpot wins and play within your means, no matter how fun the game is.
Following this, you should also know that you'll likely have to bet the maximum amount each spin if you want to increase your winning chances and sometimes even to qualify for the main progressive jackpot prize.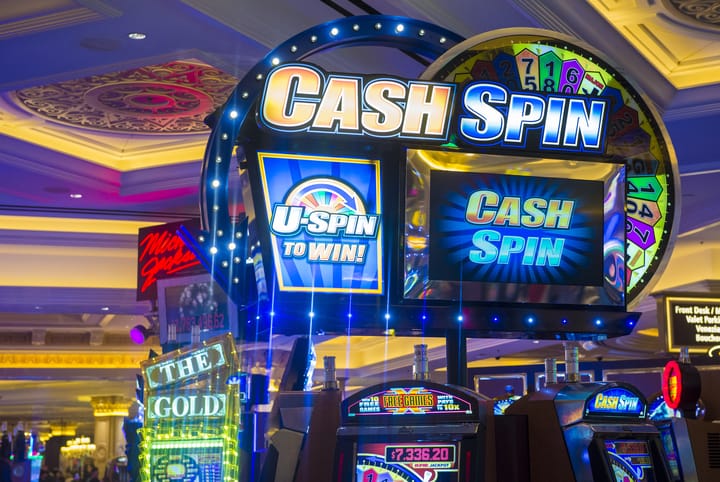 Regular vs. Jackpot Slots – Boiling Down the Differences
With a solid understanding of the differences between these two types, we can summarize the biggest dissimilarities through four major contrasts. They are:
Payout Structure
One of the most apparent differences is that progressive jackpots have a progressively increasing reward, as the name implies.
As you and other players play the same game, the progressive jackpot grows until a player triggers it.
On the contrary, standard slots don't have this feature. In regular slots, you know exactly what you're up for, as your bet is always multiplied by a pre-set number depending on what combination you land.
Although the biggest win you can get on a normal slot is much bigger than what you could expect to get playing blackjack, for example, it is still capped.
Potential Payout Size
In line with the previous difference, this is another way to distinguish between the two types of slots. Progressive jackpot slots practically come without any ceiling, as the jackpot will continue to rise as a lucky player triggers it.
The biggest jackpot wins in history number in the tens of millions of dollars. On the other hand, regular slots can't come near these amounts. The largest amounts you can win are often capped between 500 and 1000 times your wager, with some new slots offering wins up to 50,000 times the stake.
Winning Chances
When deciding between regular slots and progressive jackpot ones, consider how important it is for you to win often. Standard slots will pay out much more frequently than jackpot ones.
But, when a jackpot slot pays out, it will reward you with more money than you could've ever won at a regular slot machine.
So, are you ready and willing to invest a lot of time and money into chasing a big win, or are you mainly playing to relax and are careful not to overspend? This is a key factor to consider when deciding between the two types.
The Stakes & Bankroll
Lastly, you should know that it doesn't cost the same to play a regular slot and a jackpot slot. Because progressive jackpot slots promise much larger winnings, you should have a more sizable bankroll to play them.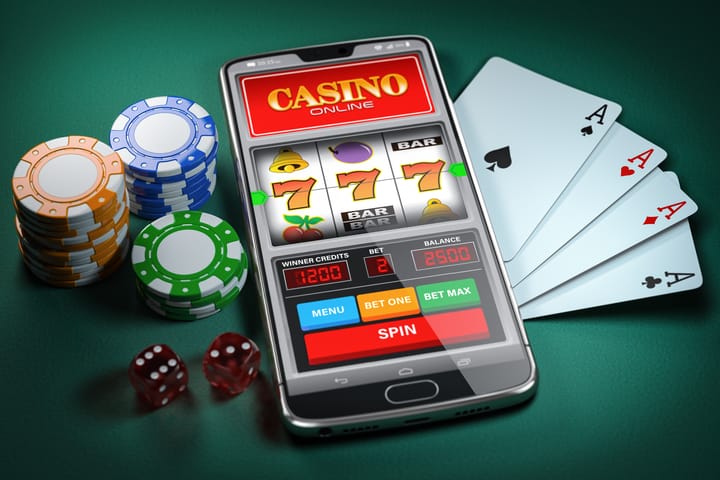 If you have a bankroll you don't mind burning through in a short period, you can play progressive jackpot slots. But, if you're a casual player or play slots mainly for fun, you should stick with regular slots.
Regular vs. Jackpot Slots – Which Are the Better Option?
The answer to this question is mainly a subjective one, as only you can tell which type of slots fits your style better. Deciding which one is best for you can be a challenging choice, but you have to weigh all of the benefits and drawbacks of both types.
Both regular and jackpot slots have their distinct features, and it primarily depends on what type of player you are.
Hopefully, this page has helped you differentiate the two so you can make a confident choice. Regardless of what type of slots you choose to play primarily, just make sure to play responsibly.
Have a set bankroll to play with, and don't ever bet money when you're not in a good mindset, as variance in both of these types can be quite harsh. Prioritize having fun and enjoying your time above all else!