Save Over $200 and Get Annual Access to Run It Once Poker Coaching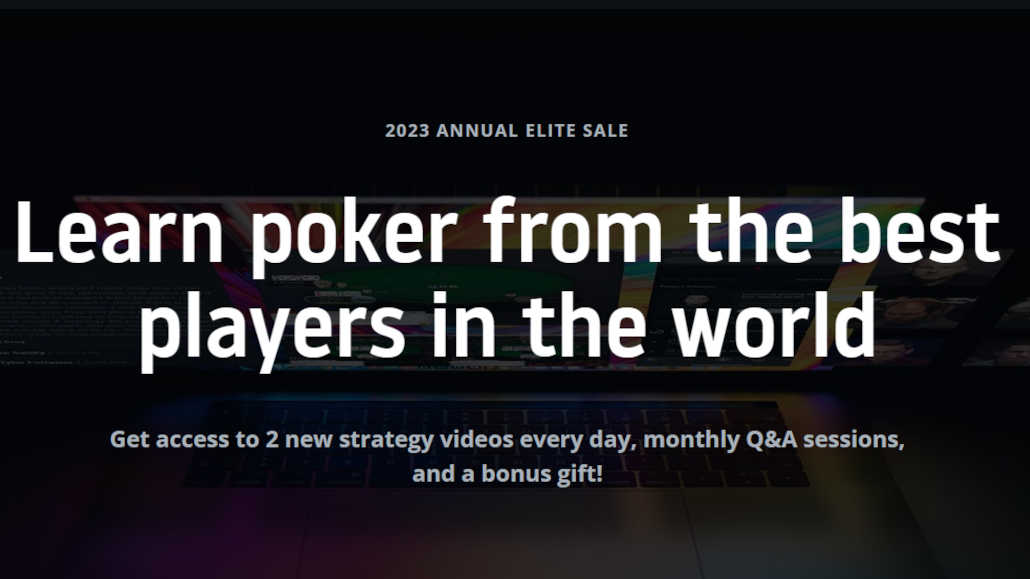 New Year is just around the corner, and so too are new opportunities to master the game of poker and finally make it as a professional poker player.
The truth is that becoming a pro in 2023 won't be easy, and you probably won't be able to do it by yourself.
Thankfully, one of the world's best poker coaching sites, Run It Once, is running a sale on its annual Elite membership plan, one of the best coaching tools available.
By signing up for the annual Elite membership right now (normally priced at $99.99 a month), you will save over $200 and get access to several other tools normally not available to Elite members.
January is the best time of the year to turn a new page and start a new chapter. There is no better way for poker players to do so than by signing up for the Run It Once Elite membership for the whole year.
What Can I Get?
Run It Once is the biggest poker coaching site in the world with a database of over 7,300 training videos created by 160 professional poker players, and two new videos uploaded each and every day.
Run by poker legend Phil Galfond and with coaching videos created by the likes of Daniel Cates and Kevin Rabichow, Run It Once is easily one of the best training tools in the world of poker.
The videos you will find on the platform focus mainly on online poker, with NLH and PLO cash games and tournaments covered extensively by some of the game's greatest minds.
Combined, the pros at Run It Once have won over $280 million playing poker tournaments, along with 39 WSOP bracelets and 22 wins at the EPT and WPT, making them the absolute elite of the poker community.
By signing up for the annual Elite membership at the price of $999 right now, you will get:
Full access to over 7,300 coaching videos
Access to two new videos every day
Access to all Run It Once features
Your play reviewed by a pro
Free access to "From the Ground Up" or "Vision GTO Trainer"
Along with full access to all regular Run It Once materials, the site is also offering an opportunity to get your own play reviewed by one of the top pros in the world. This is a priceless resource that few people get access to.
You will also have the ability to join poker strategy talks in the comments sections of the videos, along with monthly Q&A sessions with the Run It Once coaches.
Finally, you will get free access to one "From the Ground Up" course (valued $149.99) or a free month of the "Vision GTO Trainer" (valued at $329.99), both valuable resources that are now available for free to new members of the Run It Once Elite program.
Sign Up with Run It Once Today!
The New Year sale is in full swing over at Run It Once, and you can save over $200 by signing up for the annual Elite membership right now.
If you had plans to purchase the membership anyway, now is the best time, as you get to save cash and get some extra perks as well.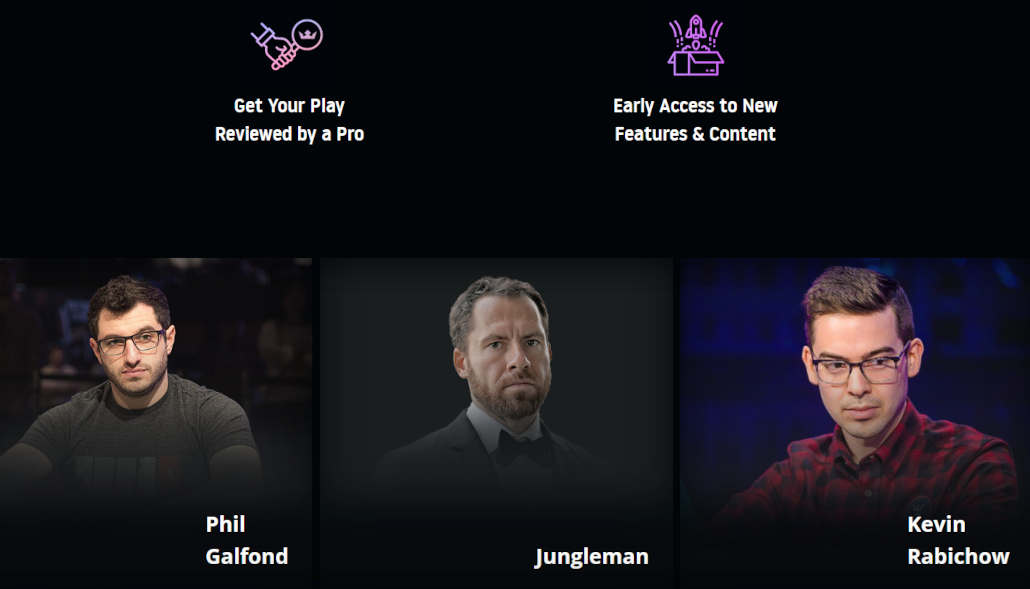 On the other hand, if you were unsure of which coaching program to go with in 2023, some extra incentive is now available to make Run It Once your home this year.
Sign up today to get full access to the massive library of some of the best coaching videos in the world and direct access to the sharpest minds in the world of poker!