Seminole Hard Rock Poker Room Review: The Premiere Destination in Tampa
5 minutes
Last Updated: August 30, 2021
The must-visit place for all gambling-related fun, Seminole Hard Rock Tampa Casino offers poker players a great option to get in and amongst the action.
While there are other card rooms nearby, Hard Rock stands out as it's the only fully licensed casino in the area.
The venue is situated close to the city, which makes it easy to get to. However, because of this, it is a fair distance away from the beaches. If you were expecting to walk off the beach and into the poker room, I'm sorry to disappoint you.
Seminole Hard Rock Poker Room Review
First things first, when coming to the poker room, you should definitely look to get a parking space at the Draper Place garage. This is the best place if you want easy access to the room. Parking in other garages will result in having to take a long walk to get to your destination.
Hard Rock does well for comfort. The high ceilings and layout of the room make it feel nice and airy, although the room can come across as quite dark. However, to combat this, the lighting on the tables is good enough that you can see flops, turns, and rivers regardless of what seat you are in.

The table felt has seen better days, but they're always really clean and play fine enough. Thanks to deep cupholders around the armrests, you'll struggle to spill anything on the table, even when celebrating scooping a big pot.
The room has 46 tables in total, making it one of the bigger rooms in the entire state, so you'll have no trouble joining a game of Texas Hold'em or Omaha.
The tables all have automatic shufflers to help speed up games as well as USB ports, which is always good news. The chairs are decent, and the padding keeps you comfortable throughout long sessions.
The poker room also has its own café and bar, which is a great convenience. The food is said to be fairly decent as well. You'll also see a host of TVs dotted around the room, so if you're playing poker when a sporting event is on, you'll be able to follow all the action.
Other features the poker room offers include:
Cocktail service
Massages
Comps
Non-Smoking room
WiFi
All in all, the Seminole Hard Rock poker room provides a nice and pleasant atmosphere and gives off a great first impression.
Seminole Hard Rock Tampa Poker Room Cash Games
The Seminole Hard Rock Tampa poker room provides plenty of action and is, without doubt, the most frequented room in the area for cash games.
Multiple tables run daily across several stakes at No Limit Hold'em, with Pot Limit Omaha games running fairly frequently as well.
Those looking for a step up from the usual $1/$2 game can play stakes as high as $10/$25, with the big game taking place most weekends.
PLO usually plays in the evenings, with players being able to buy-in for a max of 300 big blinds. So, you can expect some monster pots when playing the great game of four-card Hold'em.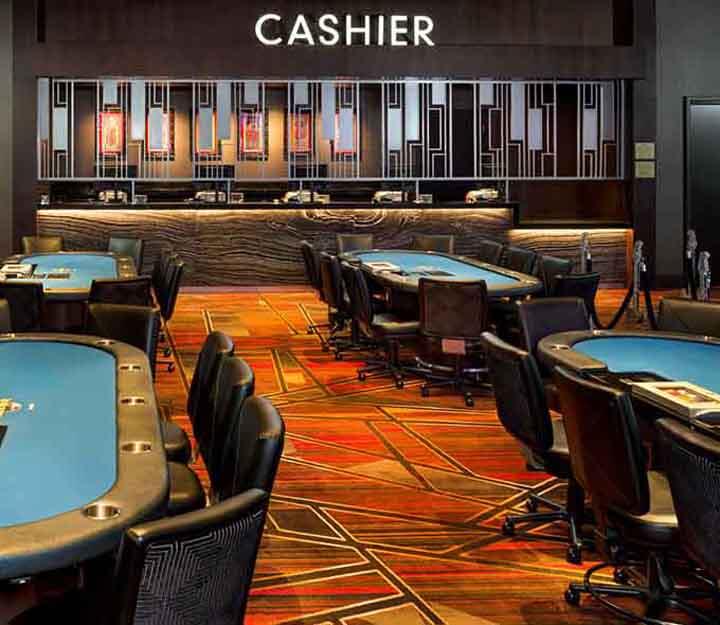 Those who want to take things a bit more casually can opt to join the stud and limit games for some relaxed poker activity.
However, make sure to bring you're A-game when playing here, as the room is known to have some of the strongest players in the Tampa area.
Poker cash games you can expect to see on offer include:
$1/$2 No Limit Holdem – Buy-in: $60 to $300 Runs: Always
$2/$5 No Limit Holdem – Buy-in: $200 to $1,000 Runs: Always
$5/$10 No Limit Holdem – Buy-in: $500 to $2,500 Runs: Weekends and evenings
$5/$10/$20 No Limit Holdem – Buy-in: $1,000 to $5,000 Runs: Occasionally
$10/$25 No Limit Holdem – Buy-in: Min $2,500 Runs: Weekends
$5/$5 Pot Limit Omaha Hi – Buy-in: $200 to $1,500 Runs: Weekends and evenings
$1/$5 Seven Card Stud – Buy-in: Min $20 Runs: Daytime
$2/$4 Limit Holdem – Buy-in: Min $30 Runs: Always
$3/$6 Limit Omaha 8 or Better – Buy-in: Min $30 Runs: One or two tables
Seminole Hard Rock Poker Room Promotions
To keep players coming back, Hard Rock runs regular high poker hand promotions that offer some ridiculously good value. As you can see below, for Feb 2021, on Fridays and Saturdays, $1,000 was awarded to the high hand each hour.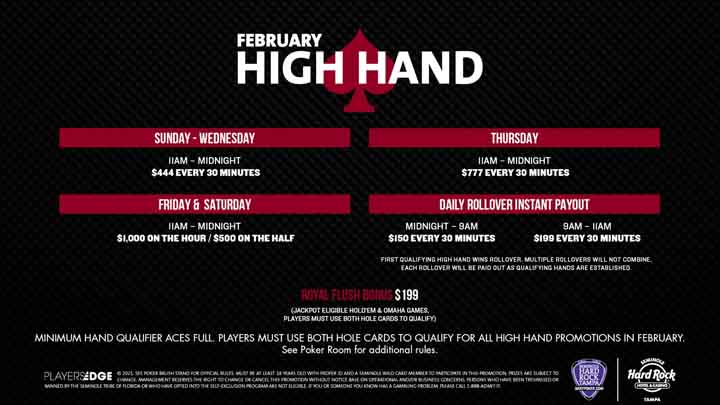 As always, these promos are subject to change, so it's always best to check their promo page out before making any concrete plans.
Seminole Hard Rock Poker Tournaments
It's no secret that the live poker tournament scene has been pretty much non-existent since the world was hit by the coronavirus pandemic. But there is hope on the horizon that tournament play could make a return in 2021.
There are multiple daily tournaments at Hard Rock with buy-ins beginning at $80, and the room also regularly hosts several tournament series with higher buy-in events.
There's no usual schedule that the poker room follows as their tournament promotions offer something different each month.
For example, in March 2021, the room hosted triple stack freezeout tournaments, bankroll builder events, as well as hybrid PLO and NLHE competitions. The best way to find out what tournaments are taking place at the Hard Rock is by visiting their site.
Seminole Hard Rock Poker Room Parking
Not too much to say here other than that parking is complimentary and that there are multiple large parking garages to choose from. Remember that the best parking garage for access to the Hard Rock poker room is the Draper Place lot. There is the option to use the valet service, but this, of course, does come at a cost.
Seminole Hard Rock Tampa Casino Games
Being a fully licensed casino, Seminole Hard Rock Tampa has both slots and an array of table games for you to play on. And, with 245,000 square feet of gaming space, you'll find something in every corner of every room.
What's always nice about Hard Rock venues is the bountiful selection of music memorabilia, and with the high energy vibe of the casino, there's more of a party atmosphere here than in the poker room.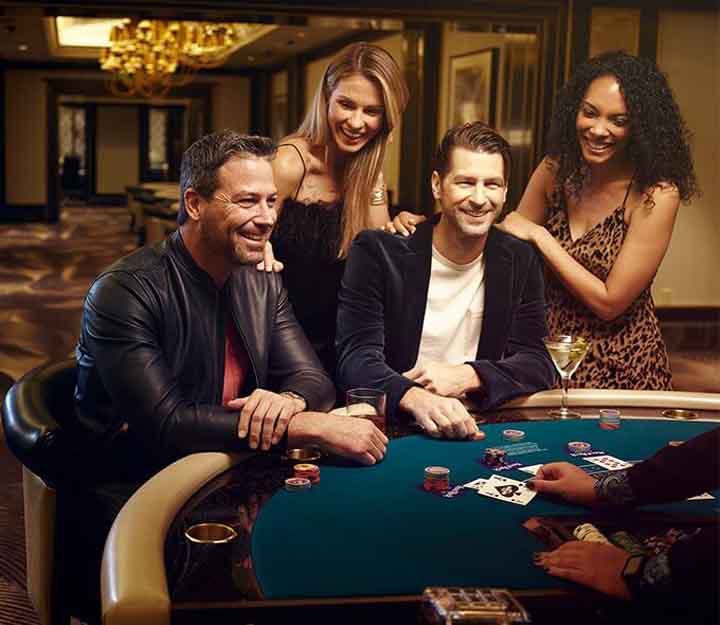 There is also a smoke-free mezzanine level casino which does help elevate the gaming experience. It's large, lavish, and hosts premium and high limit slots and table games, too. On top of this, guests also have access to a high-limit slot room.
Slot Machines
Not only the premier place for gambling in Florida, Hard Rock is also one of the largest casinos in the entire United States, so you expect many more slot machines than at your local casino. Some of the featured slots you might give a try include:
Lightning Link
Dragon Link
Dancing drums
Buffalo Gold
The Vault.
The slots' area offers plenty of different options, from classic titles to some brand new releases, so you can take your pick as well as your preferred stakes.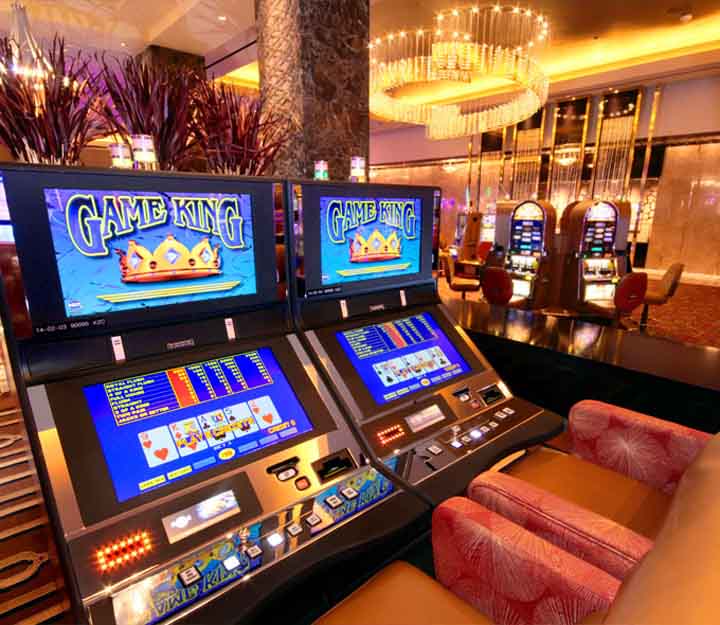 Tables Games
Seminole Hard Rock casino scores high for its table games, offering everyone's favorite games like blackjack and Ultimate Texas Hold'em.
You've also got the Jubao Palace, which is a newly renovated room offering various Asian-inspired casino games.
And for those who prefer playing high-limit games, you can pay a visit to the high-stakes room too, which is secluded and nicely tucked away.
Table games you can play include:
Blackjack (Multiple Variants)
Asia Poker
Casino War
Crazy 4 poker
Criss Cross poker
Double Draw Poker
Four Card Poker
Let it ride
Mini Baccarat
Mississippi Stud
Pai Gow Tiles
Spanish 21
Ultimate Texas Hold'em
Hard Rock casino offers such a great variety of table games that you're not likely to run out of options during your stay, regardless of how demanding of a gambler you might be.
Seminole Hard Rock Tampa – What to Expect and Things to Do
It's always great when a high-profile card room has an adjoining hotel. This means you can play hard and only have to navigate a few floors to get back to your room, even though on some occasions, that's still easier said than done.
The rooms at the Hard Rock are all spacious, clean, and an ideal place for anyone to rest their head after some casino-related fun.
The hotel has AAA Four-Diamond rating and it's easy to understand why. Rooms are nicely decorated and have free WiFi as well as high-definition flat-screen TVs.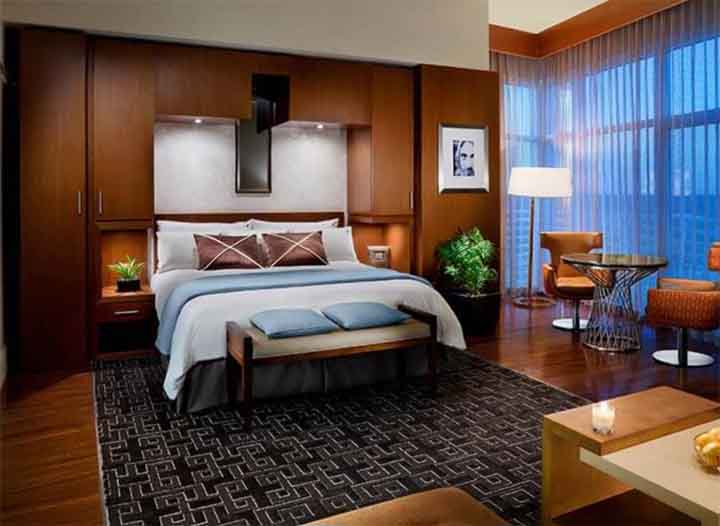 Even though the most basic rooms would be a fine option for anyone, those looking to live like a VIP can book amazing suites, which will definitely help with any hangovers caused by night before.
Dining
There's a great variety of dining options, whether you're in the mood for fine-dining or looking for a quick refuel to get back into the poker pit. Whatever craving you have or event you are celebrating, you'll have no problems finding the dining option that suits you best.
Council Oak Steaks and Seafood, The Rez Grill, and Cipresso are your more upscale options that all use brilliant and talented culinary teams and the best ingredients. From steaks over pasta and pizza to soul food, whatever you're after, you can get the best version of it at these three venues.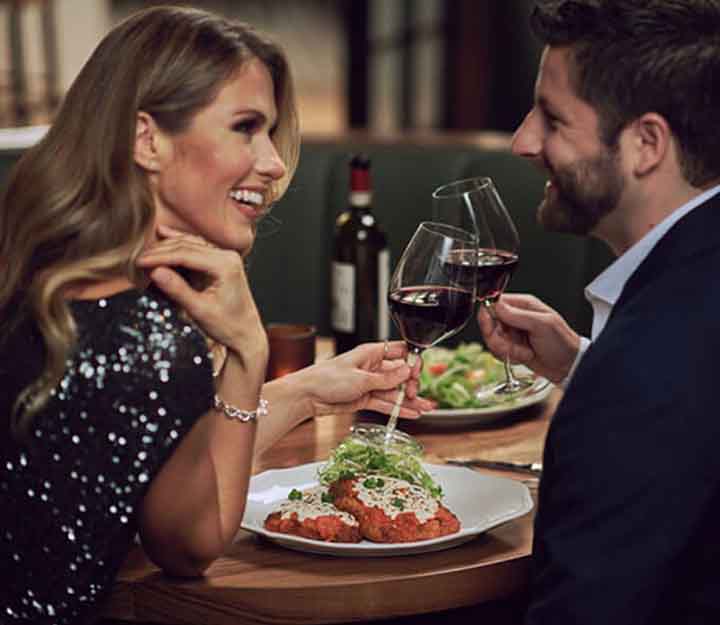 There are plenty of options for casual dining serving things like burgers, quesadillas, and similar, which are all fine enough, and those on a budget won't bust their bankroll on food as they can grab cheap bites at the food court.
Entertainment
Hosting entertainment venues, lounges, and bars, you can party all day and night long. There are regular live events and high-profile shows, so if you're thinking about visiting, make sure to check what acts Hard Rock will have on when you're in town.
Final Thoughts on Seminole Hard Rock Poker Room
Seminole Hard Rock Tampa being the largest and most active poker room in the area should tell you everything you need to know about playing here.
You're going to be playing the best games in the area run by properly trained poker dealers. The player pool is more on the stronger side, but that shouldn't put off players from visiting as sometimes you need to face tough opposition to improve your game. You can think of it as a learning experience.
The atmosphere in the room is fun, but there is a serious tone to it as well, which is often my preferred vibe.
I find poker is always best when people are having fun while also taking the game seriously. Many people think that these are mutually exclusive, but this couldn't be further from the truth.
As well as having great options for poker, the casino offers a nice change of pace if you feel like you need one.
To wrap it all up, there are plenty of things to do outside of gambling, so you can hardly go wrong if you decide to visit the Seminole Hard Rock Tampa poker room and casino.