Slots History and Evolution: From Video Poker To Modern Online Games
5 minutes
Last Updated: September 7, 2021
The Evolution of Video Poker and Modern Online Slots
While poker rules define various betting rounds in standard games where people can make multiple decisions, there is a lot of added simplicity in video poker.
Players only need to select how many coins to bet before the hand start and then choose which cards to keep in video poker.
The effortless game of video poker and other modern slots makes it very popular. You do not need to think much when countering the machines, so it looks more appealing to recreational players.
On top of that, the latest evolution and technology growth makes these games even more fun, but how it all started?
The Evolution of Video Poker into Slot Machines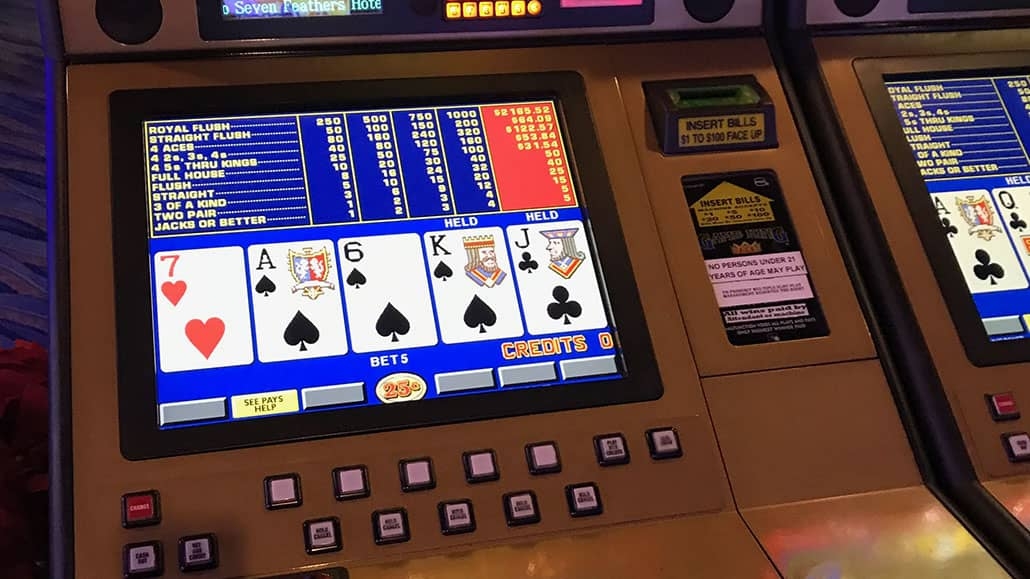 Video poker is among the most played casino games today all over the world. One of the many reasons it's loved is its gameplay simplicity and ability to make decisions during every hand.
We can say that video poker was born decades ago when the first poker machine was launched in 1887 by Sittman, a New York company.
It was primarily based on Texas Hold'em, not a draw game, which is played basically on all of these machines these days.
The developers made the machine to feature five reels, also known as drums back then. Every reel would display ten playing cards each, and players had to pull the level to begin a new game. The drums would spin and stop on a particular playing card eventually.
To cut the chances of anyone landing on the royal flush by half, the machine developers removed ten of spades and jack of hearts cards.
Several years later, Charles Fey, the renowned slots machine grandfather, designed a unique poker machine that would pay players up to 20-coin jackpots if they landed a royal flush.
His first machine was the "Card Bell," but he later developed the "Skill Draw" machine, which came with a hold feature. Players got an option to hold at least a single active card while spinning the other reels, which helped improve their hand.
In the 20th century, Pitt and Sittman developed five-card draw poker machines too. These machines also had the draw or hold feature, which made them popular with players.
They were more engaging than the earliest slot machines as the latter was based on mere luck.
Slots History: The Evolution of Video Games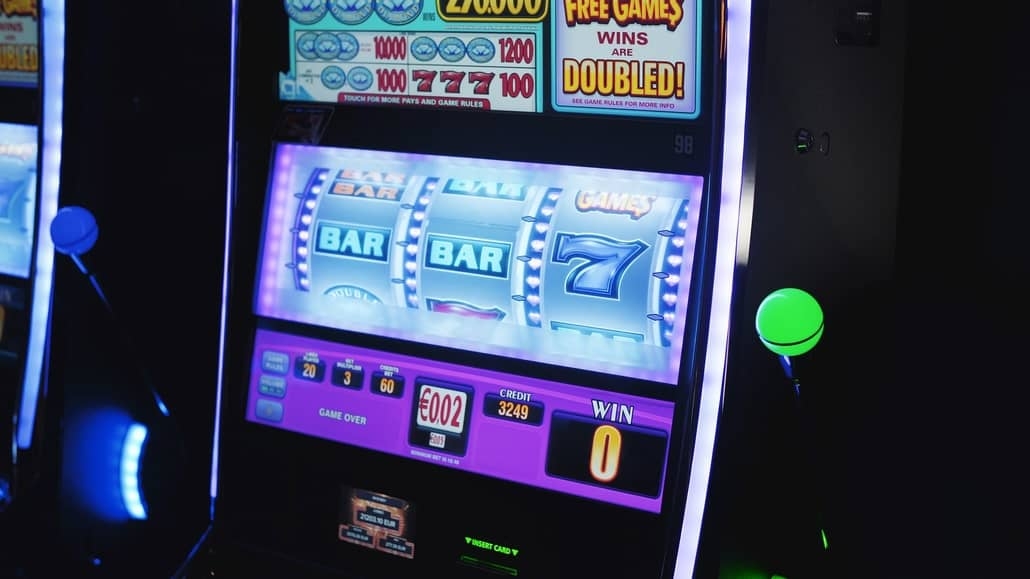 The first poker machine cleared the path for the first slot machine. It was designed by Charles Fey, who named it the Liberty Bell. The machine featured three reels, and players could enjoy their winning payouts instantly.
Besides the usual card symbols, the machine also featured horseshoes and a liberty bell symbol.
Players had to form a winning combo by lining up all the symbols. The first machine became an instant hit among gamblers, and soon other people started developing similar slot machines.
Today, the Liberty Bell no longer works, but it's displayed at a museum in Reno.
The government banned the first slot machine in 1902, and although it continued to operate, it no longer gave out cash prizes. This brought into play the fruit machines era, with Herbert Mills developing the first one in 1907.
These machines paid players in chewing gums and sweets with flavors of the fruits they matched on the reels.
A year later, people could find slot machines in salons, shops, tobacconists, and bowling alleys. It was the first time the machines featured a BAR symbol. The other symbols were melons, cherries, apples, and oranges.
After this, developers started operating slot machines mechanically for decades. Players had to pull down a level that helped spin the reels.
The process gave players the delusion that they could determine the outcome, although it was random. You can still find fruit-themed slots online today.
The first electromechanically-operated slot machine was developed in 1964 by Bally, who named it Money Honey.
The machine also had a lever that players had to pull, although its reels were electrically operated. It featured triple 7s, crown, star, clover, and gem symbols.
With this machine, players could win up to 500 coins. As time went by, developers removed the lever from electromechanical slot machines.
The Emergence of Video Slots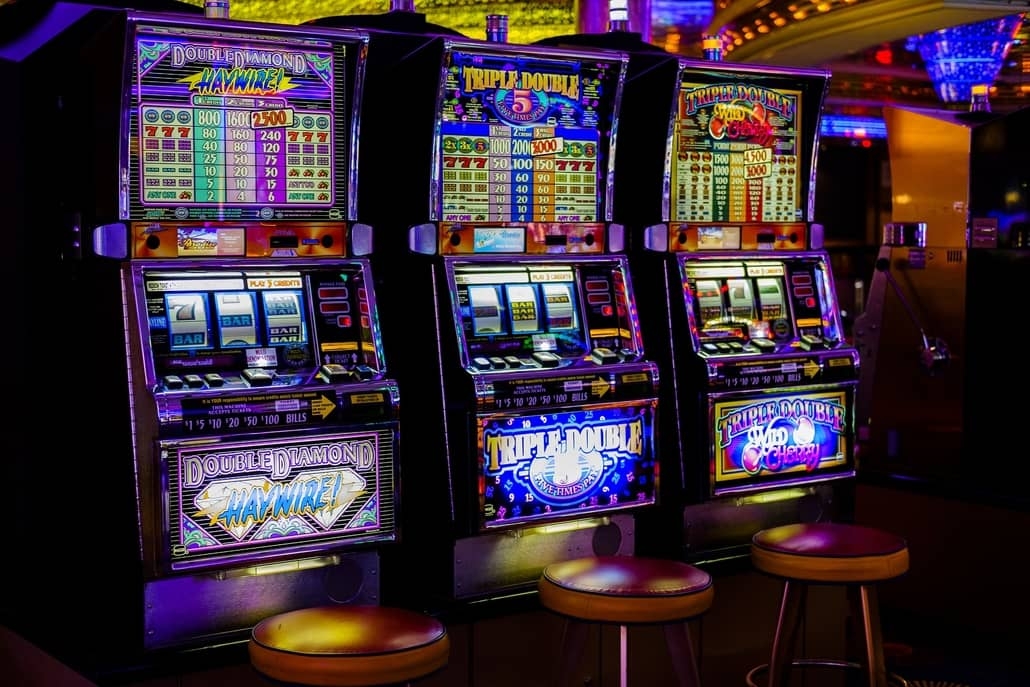 The first video slot was launched between 1976 and 1978. Fortune Coin developed this first video slot, which was manufactured in Kearny Mesa, California.
It features a 19 inch Sony TV, which they modified to use as the display.
The developers later changed the game, making it cheat-proof before the Nevada State Gaming Commission approved it.
The approval made video slots extremely popular, and even today, people enjoy playing them at online slot machines.
The video slot was improved to include a second screen, which came with a bonus round. Once a player activated the bonus round, the screen display would change to bring a new one where they had to continue enjoying their game.
This meant that players could get bigger winnings from the additional bonus round. At this time, slot machines had become the coolest thing in the gambling industry worldwide.
Finally, Online Slots Grace the Casinos
In the mid-90s, there was a massive surge of internet, which brought with it online casinos. Initially, these casinos only featured blackjack and roulette, but with time, slots were introduced too. As expected, online slots became a hit, and players preferred playing them to other traditional casino games.
Initially, developers released online slots with the same features, including symbols and reels.
Computer programming removed restrictions, which allowed creating even more engaging games.
Soon, players were treated to slots with more exciting themes, better structures, and layout.
Today, you will find online slots with over five reels and distinctive designs. These slots also come in numerous themes, symbols, and bonus rounds, among other special features.
Another thing that has evolved is the number of online slots game developers. Some, like Microgaming, have made a good reputation for developing some of the best games. It has over 500 slots titles, which makes it a powerhouse in the betting industry. Some of their titles offer players jackpots.
One such game is Mega Moolah, which offers players regular jackpots in millions. It holds the record for an online slot that has paid out the largest payout, which was €17.9 million.
There are numerous progressive jackpot slots that you can try your luck on at an online casino. These show how much slots have evolved over the years.
Conclusion: Evolution Of Slots Is Likely To Continue
Over the years, the gambling industry has evolved and continues to do so. Today, you can choose to play video poker, video slots, or the most played online slot games.
You will find plenty of titles at your favorite online casino. Who knows, you can even hit the jackpot and become an overnight millionaire from a small wager.