Top 20 Best Poker Blogs! (updated)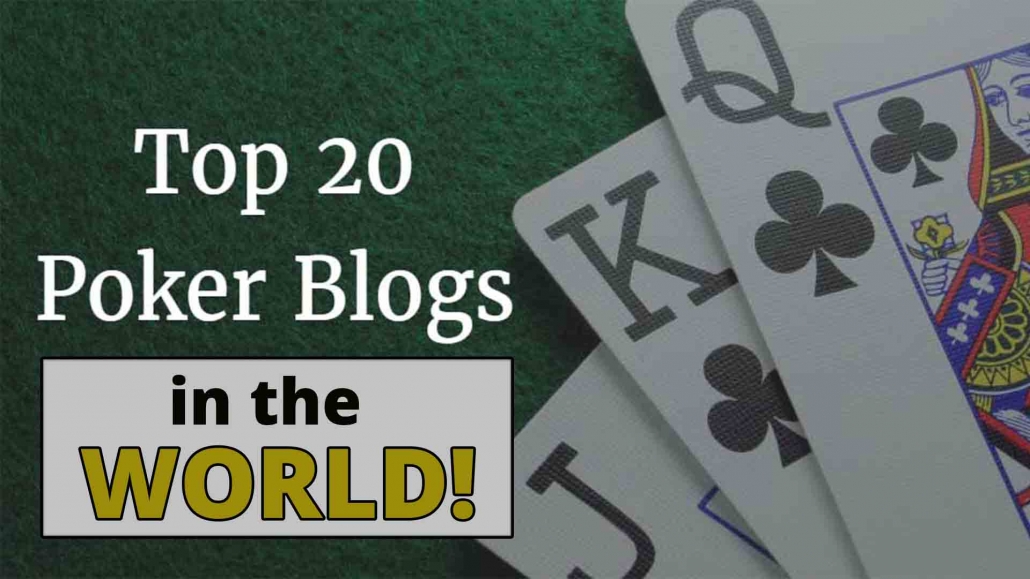 Poker blogs are a great place to find all kinds of new information about the poker game. You will find many good reads – what is going on right now, many interesting articles, poker tips, and much more.
The only problem is that we do not have enough time to read everything so we really need to distinguish what is best for us and what is worth our time.
I will state my opinion about this. I know that the best poker blog for me could not be in the first place for you, but it is easy to recognize is it worth spending some time there or not.
The most important thing is the quality of content and all rest comes after that. Of course, you want that information would be updated regularly, texts would be easy and fun to read. In the end, you want to spend some good time and maybe even learn a few more tricks for your Texas Holdem.

I will not include my site to the list and let you be the judge of that. So this is it, here are the Best Poker Blogs:
Upswing's poker strategy articles are one of the best on the internet, so you will not go wrong with it. You can learn a lot from free content and go even further and join "The Lab" training program to learn even more.
I wrote a complete upswing poker lab review, so if you want to see what you will find inside it is a must read. All things considered, this is not the blog that you should be missing in the near future.
I would say this is the best place online to find out what is happening in the poker world and get all the latest news in one place. Moreover, you can find many interesting interviews, live tournament coverage, strategy tips and much more. The site is updated regularly and you can find a lot of new information every day. What more can you ask for?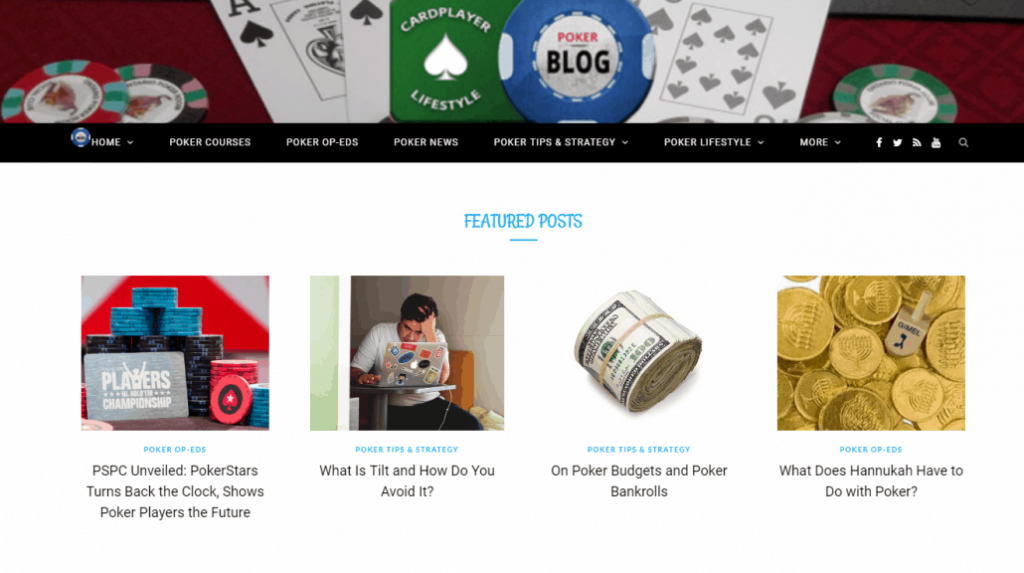 If you are a poker fan or dedicated player, either way, you will love this blog. Robbie does a great job to update his site regularly and you can see new articles popping up almost every day. On top of that, this poker blog is full of interesting news, interviews, and useful information, which makes this place one of the best destinations to spend some of your time online.
He is probably the most famous poker player in the world and he has done tremendous work representing the game and community. Daniel started his poker blog in 2004 and since then, this is a good place to read opinions about his experience, other poker players, general events or changes in the poker world. This is a general blog that does not touch a lot of strategies, but is really a good read for entertainment!
Alec is doing a terrific job to keep his poker blog active and interesting place to visit. He just launched a new "Best of poker series" that includes a ton of content from different poker authors and you can find all of that in one place. Moreover, I am really impressed with his site's design – probably it is the best-looking poker blog that you can find. Add many interesting reads that you can find here and I think, it is easily one of the top destinations for you.
POKERSTARS BLOG
The best feature of this blog is very fast updates and coverage on live poker tournaments. If you are interested in ongoing events, you will find almost hourly updates and plenty of information on those tournaments. They do feature some of the online games as well, so you have plenty of reads. Not in the last place are all the news, interviews, and strategy tips.
POKERLISTINGS BLOG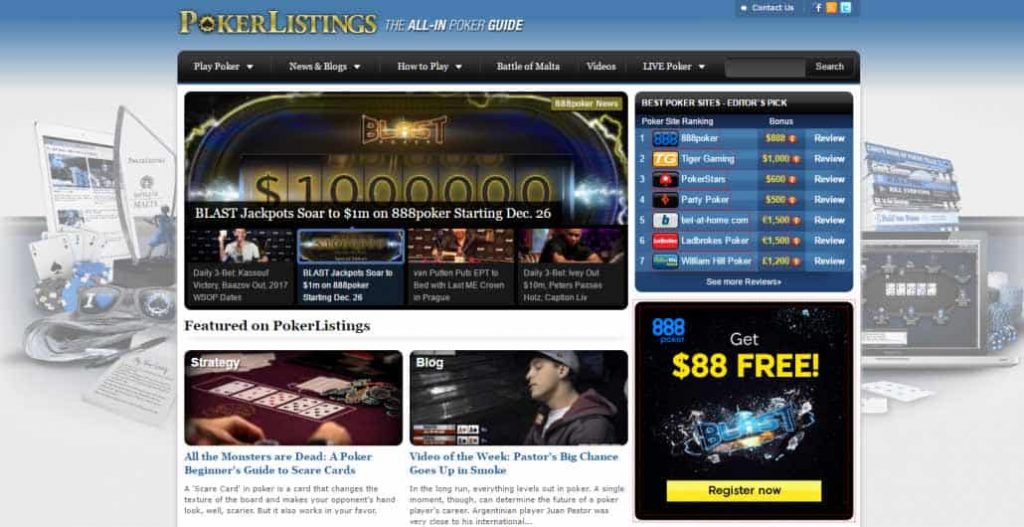 Active poker blog with professional editorial team – that says a lot. In addition to this, they are featuring other poker professionals and enthusiasts blogs so you will find a good read in one or another place. Like most professional blogs, they have plenty of topics to offer.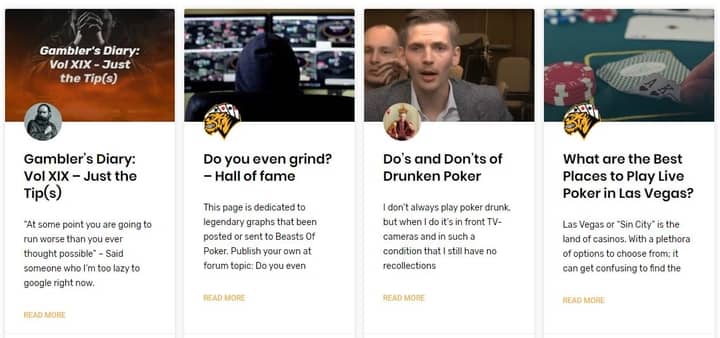 With many poker blogs covering Texas Holdem strategy and other parts of the game, it is very nice to find fresh ideas and exciting articles about poker lifestyle, not just grinding through the days. If you are looking for some inspiration or interesting stuff to read, the Beast of Poker Lifestyle blog might be an excellent place to look.

Jonathan Little is a professional poker player and two times winner of World Poker Tour. Compared to others, he has started his blog very recently, just in 2014. However, it is one of the better places to read some interesting articles and listen to his podcast. You can get some strategy tips and see him analyzing his tournament play and giving valuable advice.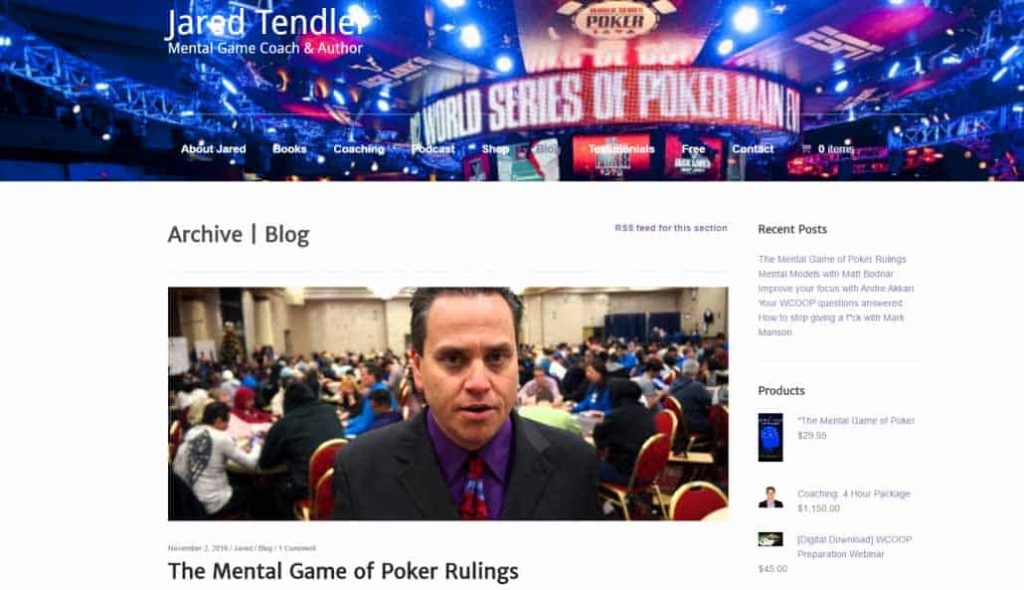 Jared Tendler is one of the best mental coaches and can help you master your poker mindset in the way no one else can. You will not find new posts coming every day, more likely once per month, but all information is very relevant and helpful to everyone who is serious about the game and wants to become better in every aspect of it.
This blog is live from 2011 and Rob is doing a great job to stand out! He shares his experiences as a poker player and covers some of the hands he played and situations he got in. I found his storytelling to be amazing and it is always fun to read. Rob makes it even more interesting adding some juicy pictures from time to time! This guy knows what poker players like.

Tbs's blog about grinding low stakes poker concentrates exactly on that. Tony Bigcharles writes about his experience in the game, being it live or online poker. He posts some hands that he played, personal opinions and other stuff in his life. Fun, long and detailed articles make it always fun to read.

A great blog of an active poker player. He shares his views on many things related to poker and some live events. What I like the most here, is that all articles are well written and nice to read, make sure to check it out.

I love the way the author communicates and writes all articles which are always easy and fun to read. He covers a wide range of topics and some even outside the poker world. Always entertaining and fun – a good way to spend your time.

PokerTube is one of the leading poker videos destinations. I do think that videos are the most fun and best way to gain information on poker and here you can find a ton of interesting videos organized into different categories. Moreover, they have a section called "Poker video blogs", as the name suggests you can find many videos of different bloggers and have some fun watching it.

A big poker blog that covers it all. You can find great interviews and interesting videos. They do a great job commenting on all poker news and expressing their opinion about that. Moreover, you will find all the news, some strategy tips and much more in this place.

Most poker blogs touch non-poker related stuff like traveling, vacation and much more. But not this one. Here you will find only poker topics and if you enjoy reading about live and online sessions as well as some hand histories, this place is for you.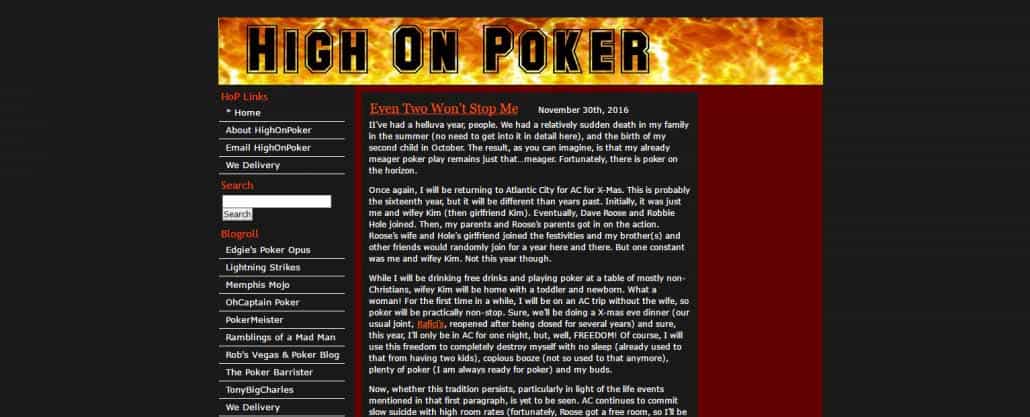 A personal poker blog. Jordan writes a lot about his experience with the game and talks with a very casual and friendly manner. You will find some interesting reads that touch a lot of topics, but even then he is able to reach poker in one way or another. Nice and interesting read.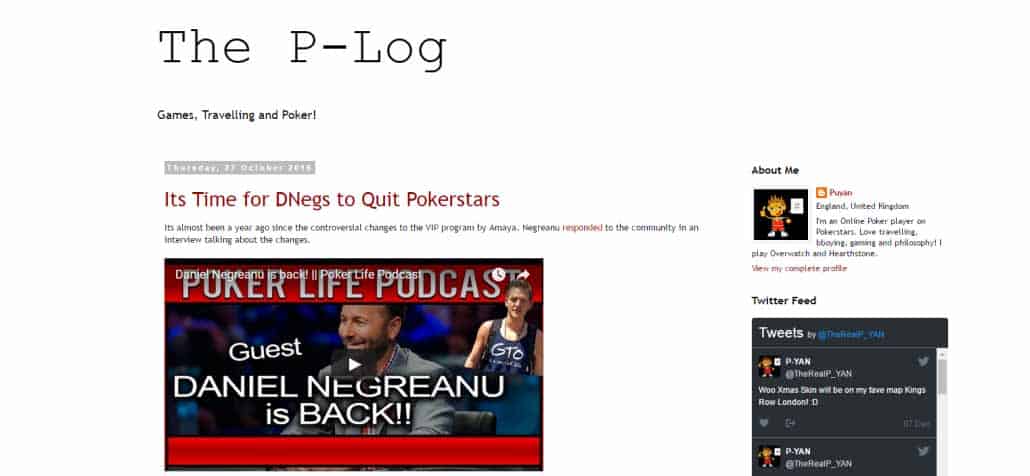 This blog comes from online poker player named Puyan. It is a very casual blog where you can find articles almost about everything. Of course, the vast majority content is about poker, but you can find interesting stuff about random events or his personal travels. Here you can find a little bit different, but a really interesting point of view on some topics.

Great and growing poker blog that can provide you with many strategy tips and interesting content. Moreover, it is very active on social media and constantly updates the page, where you can find and choose one of the poker training sites you want to join. What more can you ask, right?
Here it is! There are a ton of information here, so take a look at those and filter out ones that you like the most. I am sure that you will be able to find some interesting, useful and fun stuff in these poker blogs and start enjoying poker even more! To be more active yourself you can check my Reddit Poker and Forums article ad decide what you want to do. On top of that, I recommend you join a great site and start building your income with the best poker sites online!
If you want to dig deeper into advanced poker strategy, learn more about check-raising and other vital concepts, you can always check out my complete training program "Poker Formula For Success" and make your life even easier at the tables!