Top 5 Chess Players Who Are Crushing in Poker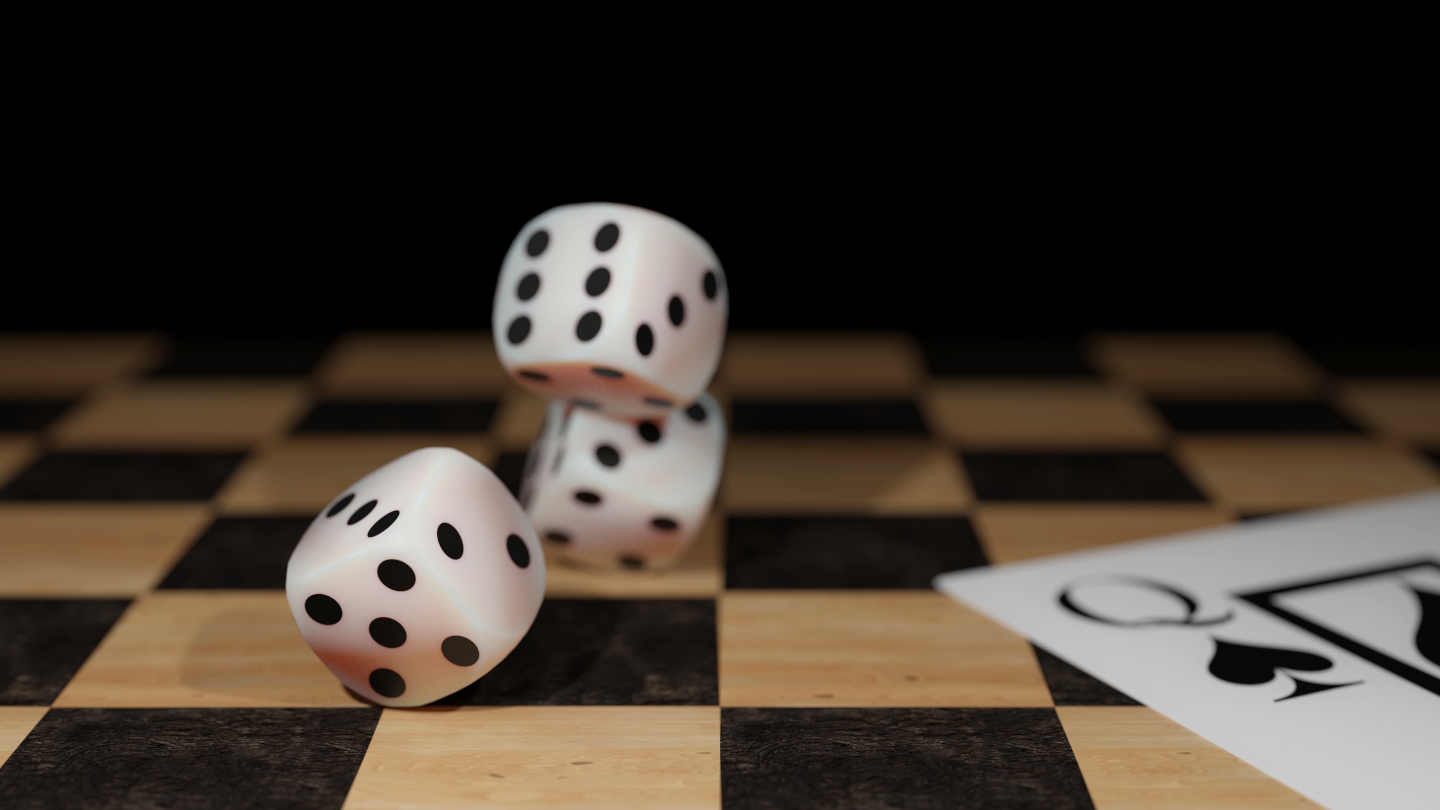 Chess is one of the most popular mental games in the world and has been for a long time, but the concept of a chess player has changed dramatically over the last decade.
This is perhaps best reflected in Magnus Carlsen, one of the best chess players of all times, whose fairly extroverted persona brought a lot of popularity to the game itself.
The TV show "Queen's Gambit" brought a lot of new popularity to the game of chess, but what's even more interesting is the interest chess community has had in poker in recent months.
The likes of Alexandra Botez and Magnus Carlsen himself picked up an interest in the game, which quickly translated over to their fans, with the crossover between the two games becoming more significant by the day.
Today, we take a look at five top chess players who turned to poker either in full or partially, the reasons they succeeded in poker, and the extent of their success at the green felt to this point.
#1 – Magnus Carlsen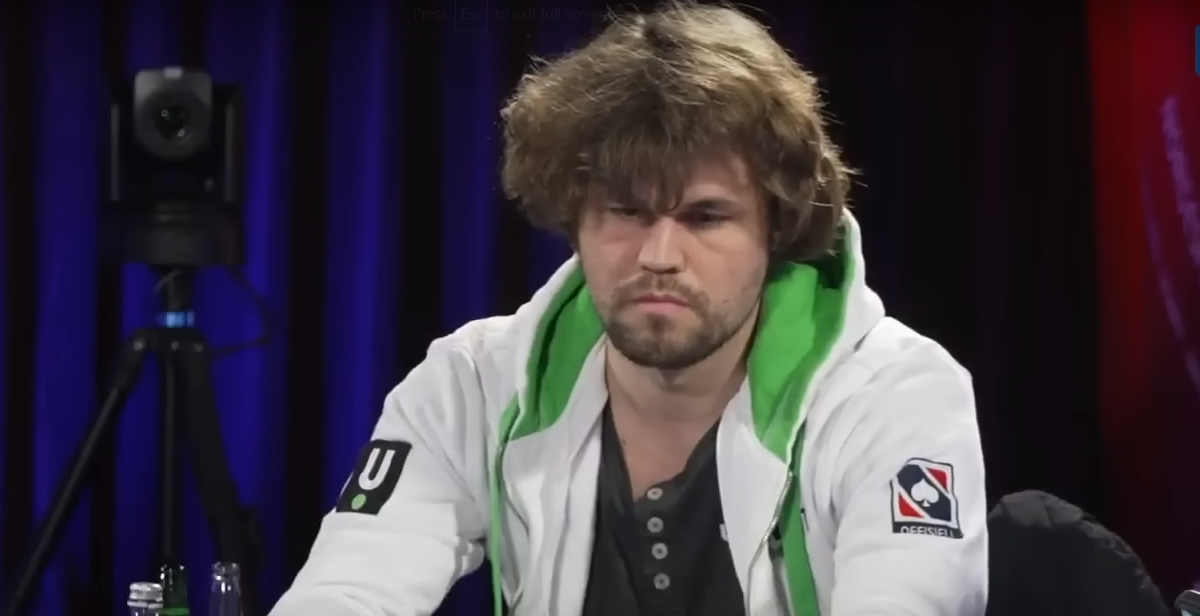 Born in 1990, Sven Magnus Carlsen is widely considered one of the best chess players who have ever lived.
He won his first World Chess Champion title in 2013, at the age of just 23, and has remained at the top of the FIDE World Chess Rankings longer than any chess player other than Garry Kasparov.
Having earned his Grandmaster title at the age of 13, Magnus once held a rating of 2882, and has generally been considered a wunderkind ever since.
Magnus' interest in chess has diminished in recent times, as he won everything there was to win in chess, and his focus has drifted a bit away from the game.
Most recently, Magnus decided not to defend his World Chess Champion title and instead focus on other things as he simply failed to see the challenge in playing for the title.
Instead, Magnus could be seen playing poker quite a bit, including several appearances on popular poker show "Hustler Casino Live," an appearance at the Norwegian Championships Main Event, where he nearly made the final table out of 1,050 players, and the most recent EPT Monte Carlo appearance.
Don't bluff @MagnusCarlsen!

The chess champion is at the feature table in the #EPTMonteCarlo Main Event, watch cards-up coverage at https://t.co/SB357usSaR or https://t.co/ZarB0RN21O pic.twitter.com/CaqOr5tpbV

— PokerStars LIVE (@PokerStarsLIVE) May 3, 2023
The interest Carlsen has shown in poker appears to be genuine, and it will be most interesting to see how a chess champion of his stature crosses over to a new game and just how well he can do at the green felt.
#2 – Alexandra Botez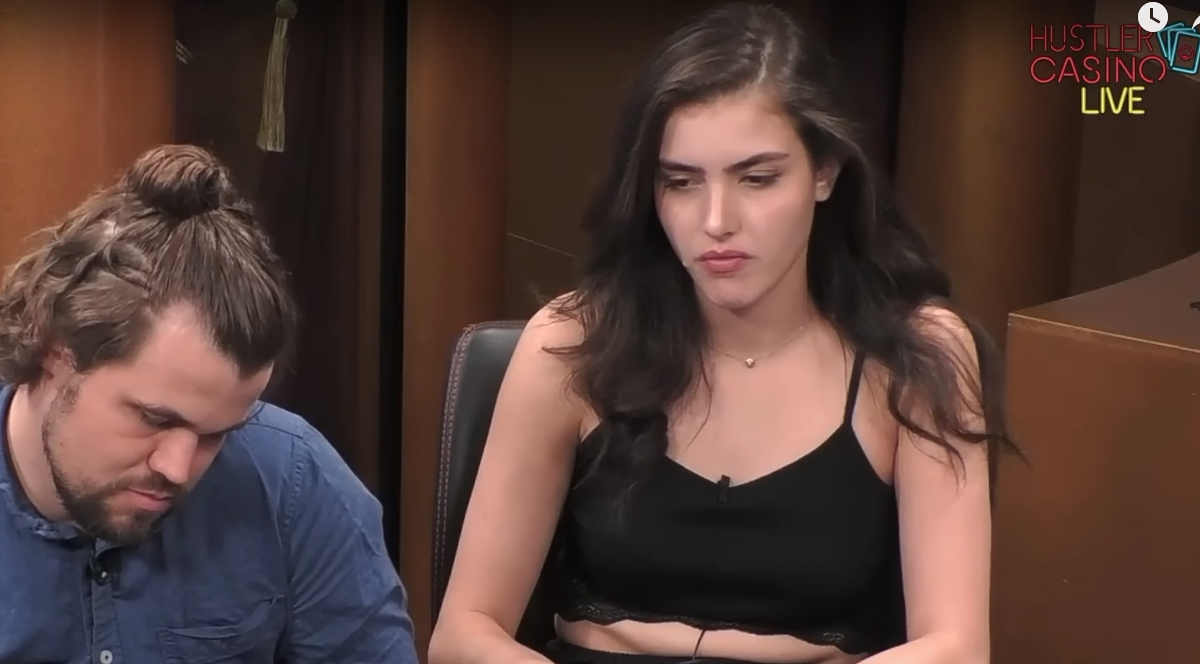 Born in 1995, Alexandra Botez is a FIDE Master with peak rating of 2092, which puts her well away from the likes of Magnus Carlsen in terms of chess skills alone.
However, Botez has done a lot for the game of chess itself, as her popular Twitch channel has put chess into the mainstream and brought thousands of new players into the game.
Alexandra Botez and her sister Andrea are great entertainers and not just chess players, which is why they were able to build such great popularity for a channel that primarily deals with chess.
Much like Carlsen, Botez saw the allure of poker and decided to give it a shot, first appearing playing poker in public on a massive "Hustler Casino Live" game that included the likes of Mister Beast and Phil Hellmuth.
Botez won huge in this game, and followed that success up with several other appearances in HCL games, winning each time.
While her poker skills are still limited in many ways, her clear passion for the game combined with a talent for games in general was enough to see her win against both recreational and professional players to date.
I had a great time playing in @888poker's Main Event Barcelona!! I placed #2 in the sit-and-go and #16 in the main for a prize of 5000€ pic.twitter.com/tbt6UT2yGg

— Alexandra Botez (@alexandrabotez) May 21, 2023
It remains to be seen if Alexandra will dedicate herself to poker more seriously moving forward, but one thing that's clear is that young chess players like her have a lot to give to poker as well and could make for excellent poker players should they choose to do so.
#3 – Dan Smith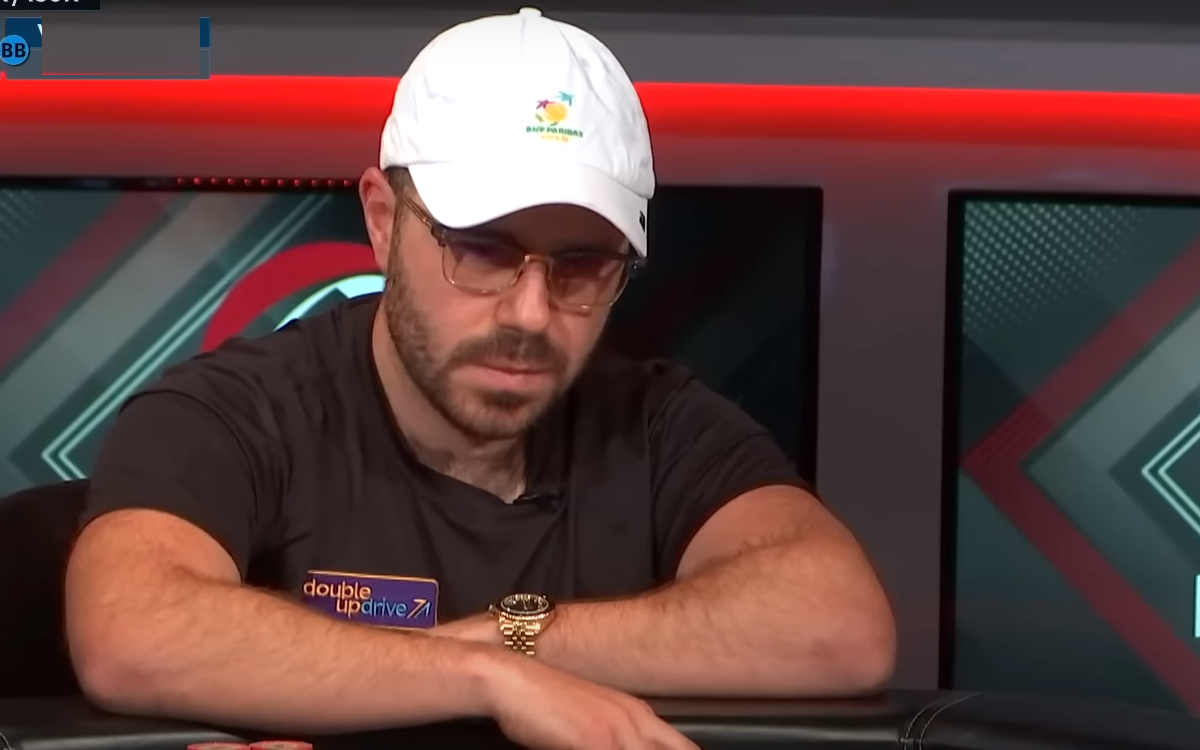 At the age of just 16, Dan Smith had already reached a chess ranking of 2,100, which would have likely been enough for him to create a career in chess.
However, chess being a game in which only the very best can truly thrive, Smith decided there were better ways for him to use his wits, and took on a career in poker instead.
Dan Smith turned professional poker player at the age of just 18 and never looked back. He managed to accumulate over $40 million in tournament winnings and become one of the biggest names in poker overall.
Chidwick gets introduced as one of the best players of his generations. I get called an avid chess player. 🖕

— Dan Smith (@DanSmithHolla) May 22, 2023
His incredible success in poker is the proof of what great chess minds can do in this game if they dedicate time and effort to it, and could serve as an inspiration to many other poker players who may be looking for a change in pace.
#4 – Dan Harrington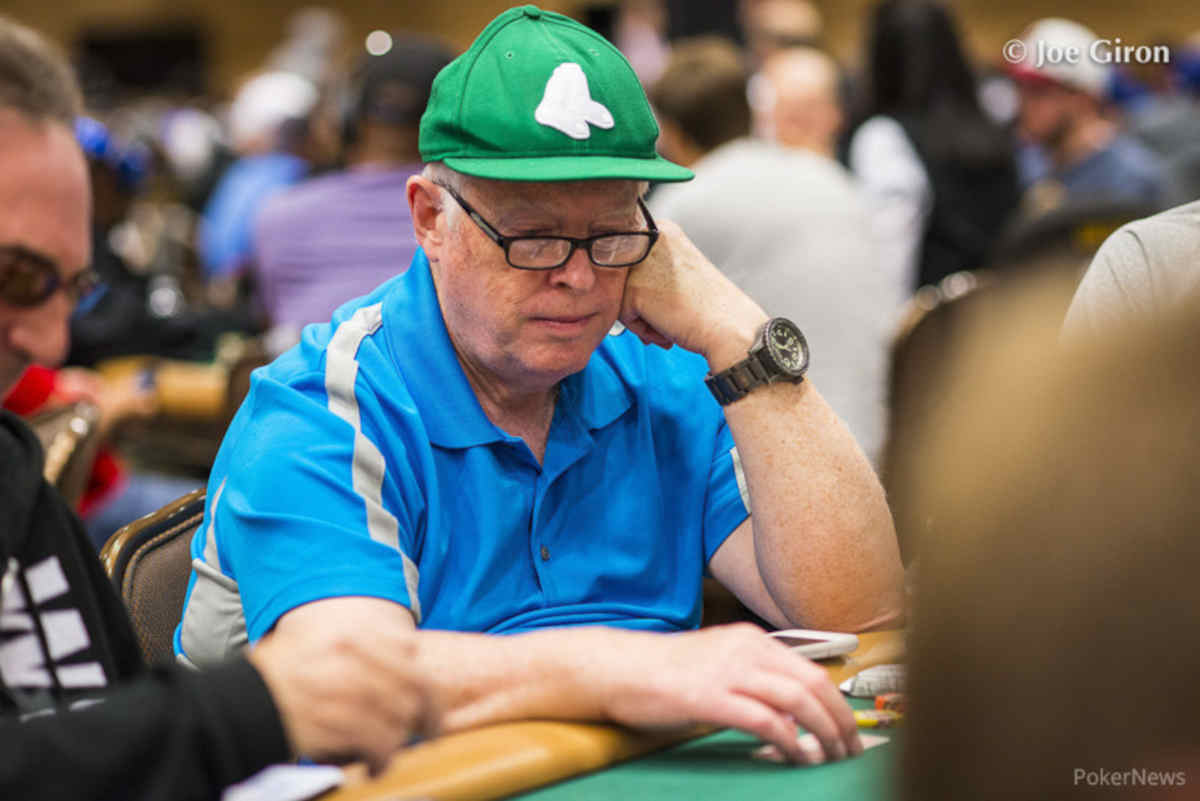 Image courtesy of WSOP.com
A name some in the poker industry might not know because it came before their time, Dan Harrington is actually one of the biggest legends of the game.
The 1995 WSOP Main Event champion was a National Chess Master before he ever turned to poker, and even won the Massachusetts Chess State Championship back in 1971.
It is no wonder that Action Dan had so much success in poker either, as his brilliant mind was easily able to compete with the very best at the green felt as well.
Dan Harrington wrote some of the most influential poker books of all time, indicating exactly what great chess players can do in the poker world when they set their mind to it.
#5 – James Obst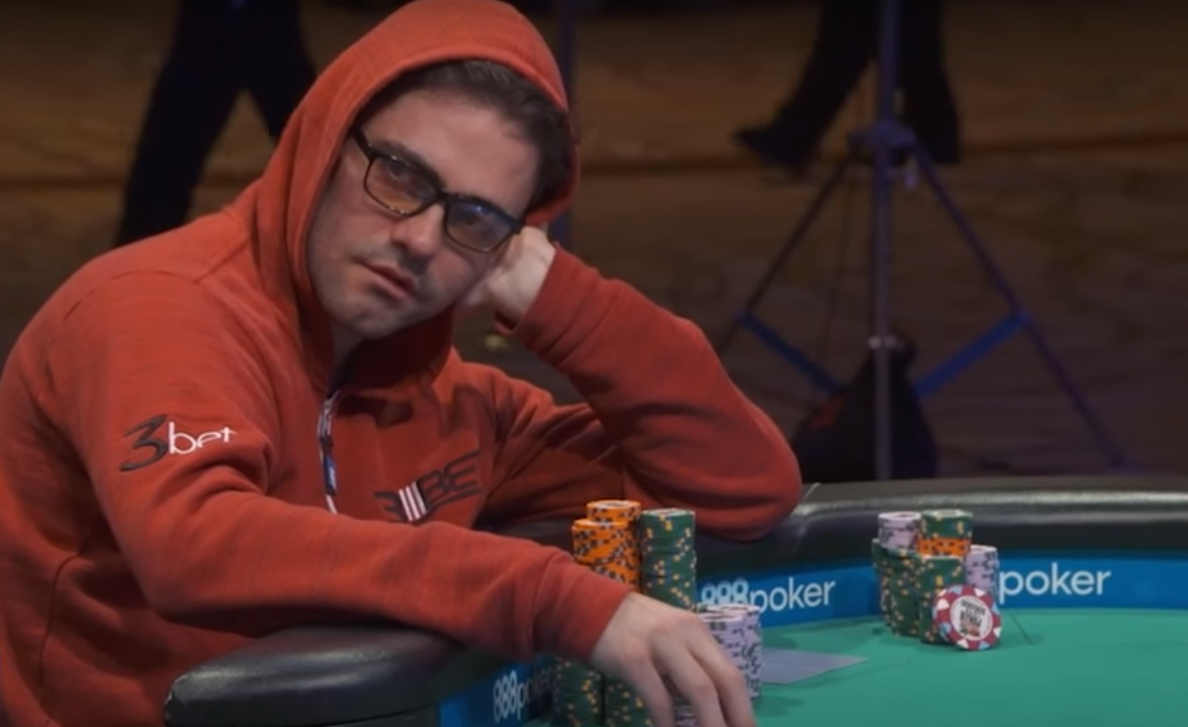 Much like Dan Smith, this Australian poker champion was a chess prodigy at a young age. He had achieved a 2,100 rating at just 15 years old, and represented his country at the World Junior Chess Championship on three different occasions.
At a young age Obst discovered the game of poker and realized just how much money there was to make in it, which is why he turned to online poker and never really looked back.
James started crushing online poker, accumulated a number of SCOOP titles, a WSOP bracelet in 2017, and a number of other accolades, along with millions of dollars along the way.
Obst is yet another great example of how well chess players can do in poker, and a great inspiration to anyone with a good chess rating who may be considering a future career in poker.