Open-World Video Games That Feature Poker Action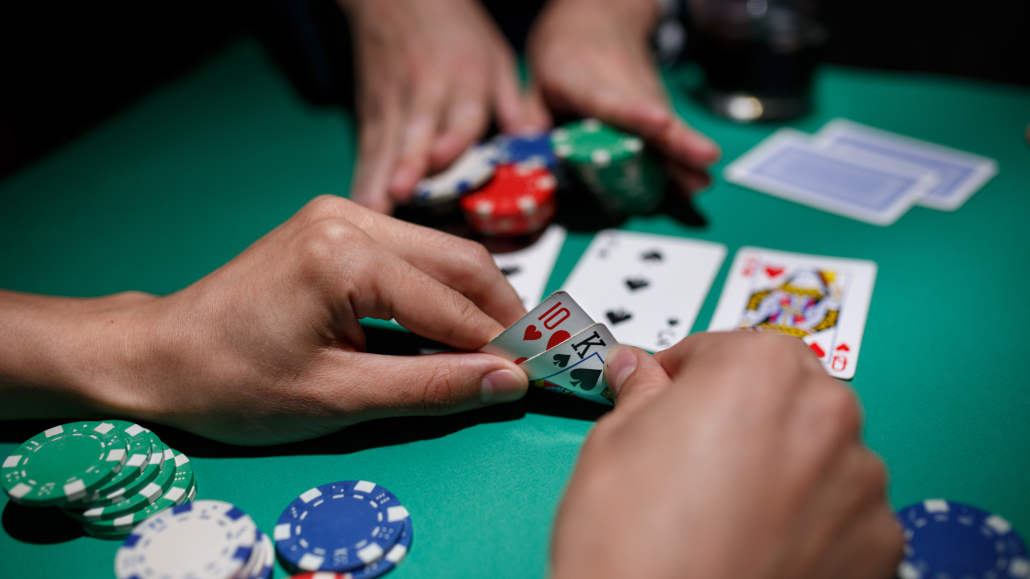 Open-world or sandbox games have been around for a while. They are a gaming genre that allows players to explore vast maps and approach objective completion with freedom, unlike the linear gameplay featured in most video games.
Titles, where players roam digital landscapes, were available pre-2001. However, it was the third edition in the Grand Theft Auto series that set the open-world standard. One that all developers now follow when creating these products.
Open-world titles lack level structures, as they do not seek to limit player movement by adding invisible walls. They constrain gaming activity via the addition of impassable mountain ranges and vast oceans. Their allure lies in that they provide a simulated reality.
These games feature a setting where gamers can develop a character in the direction and pace of their choosing, engaging in different activities not related to the main storyline. This kind of freedom doesn't just make these titles more interactive. It also makes them much more playable, as there is always a new adventure to get involved with.
Not surprisingly, some such products incorporate gambling parlors that offer a similar experience to top interactive gaming platforms.
Players can engage in a virtual poker game or try their luck at gaming tables featuring some of the most popular casino games.
The only thing missing is players searching for and finding the best casino bonus so that they can get some free-playing funds to use in their sessions. Even without the real money element, though, these games offer a thrilling and immersive experience.
Below, we list three titles that incorporate poker mini-games that gamers can enjoy as a distraction and added dose of fun while relaxing from completing their game's main plot goals.
Red Dead Redemption
Few people know that the first installment in the Red Dead series is a spiritual sequel to the 1985 vertical scrolling run-and-gun shooter Gun Smoke, published by legendary Japanese arcade company, Capcom.
It utilizes many of the same mechanics as Capcom's Commando. Red Dead Redemption is the second game in the Red Dead franchise set in 1911, during the decline of the American frontier. Gamers assume the role of John Marston, an outlaw whose family gets held captive by the government, who blackmails him, to bring members of his former gang to justice.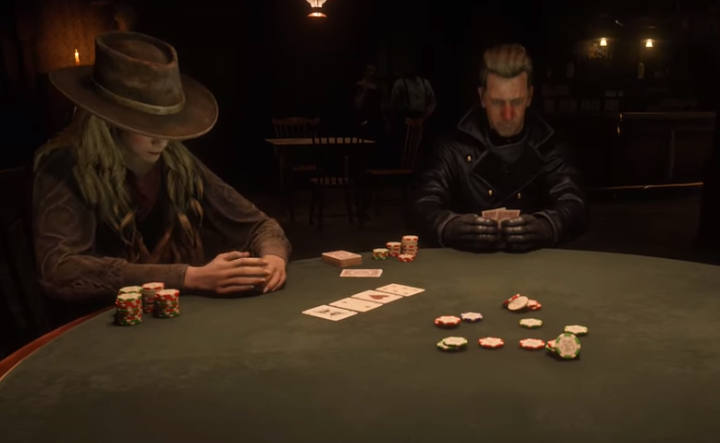 Red Dead Redemption offers multiple in-game gambling options. Naturally, since it made our list, one of them is poker. The game utilizes No Limit Texas Hold'em rules, and players can find tables that offer such action throughout multiple locations with buy-ins that vary dramatically.
The lowest stakes game is at the MacFarlane Ranch, while the highest wager one is at the Blackwater hotel.
The poker mode inside Redemption allows for cheating and multiplayer action.
It may not be the same kind of action you get with real money poker sites, but this title is still a great choice for those gamers who also enjoy poker. Jumping into a poker game is a great way to break away from the standard gameplay and have some fun on the side.
Watch Dogs
Watch Dogs is a Ubisoft action-adventure franchise that began in 2014 with the first installment, simply titled Watch Dogs. Its gameplay primarily consists of stealthy action, shooting, driving, and solving puzzles.
The storyline here unfolds in a fictionalized version of Chicago, centering on a hacker protagonist and the city's criminal underworld.
Same as Red Dead Redemption, Watch Dogs features Texas Hold 'Em-style poker, where you can cheat. The cool thing about this game is that it has a Profiler function that allows players to monitor the stress levels of those sitting at their table. This adds an extra layer to the game, as you can figure out if one of the virtual characters is trying to bluff and call them down without much of a hand.
Four poker levels are available throughout multiple locations in the game with varying stake levels, so you can make conquering the poker world your own side quest in the game.
The Witcher 3: Wild Hunt
The world now associates the Witcher character with Henry Cavill and the Netflix series of the same name. Nevertheless, this Slavonic tale is the brainchild of Polish author Andrzej Sapkowski, whose creation got morphed into a video game in 2007 by CD Projekt Red.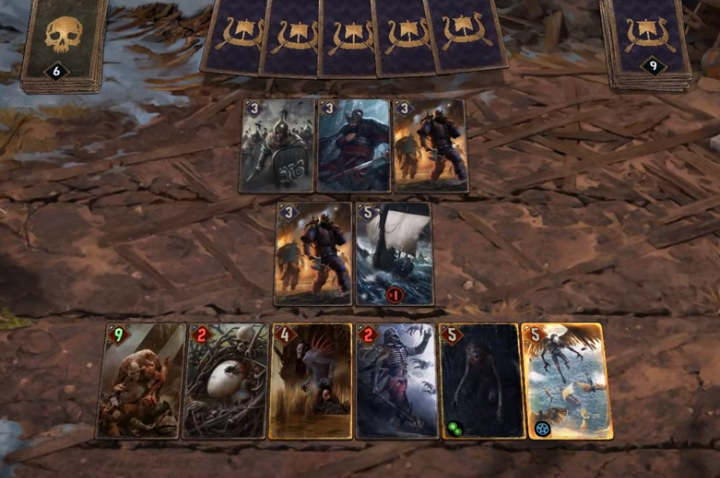 The third installment in the series, Wild Hunt got released in 2015, and it included a card game called Gwent that is somewhat reminiscent of poker. The gameplay here consists of three rounds, with the objective being for a player to win two of them.
It may not be poker exactly, but if you love Hold'em or Pot Limit Omaha, the odds are you're going to enjoy a few rounds of Gwent along the way as well!