Why You Should Visit WSOP 2023 With GGPoker's Rayan 'Beriuzy' Chamas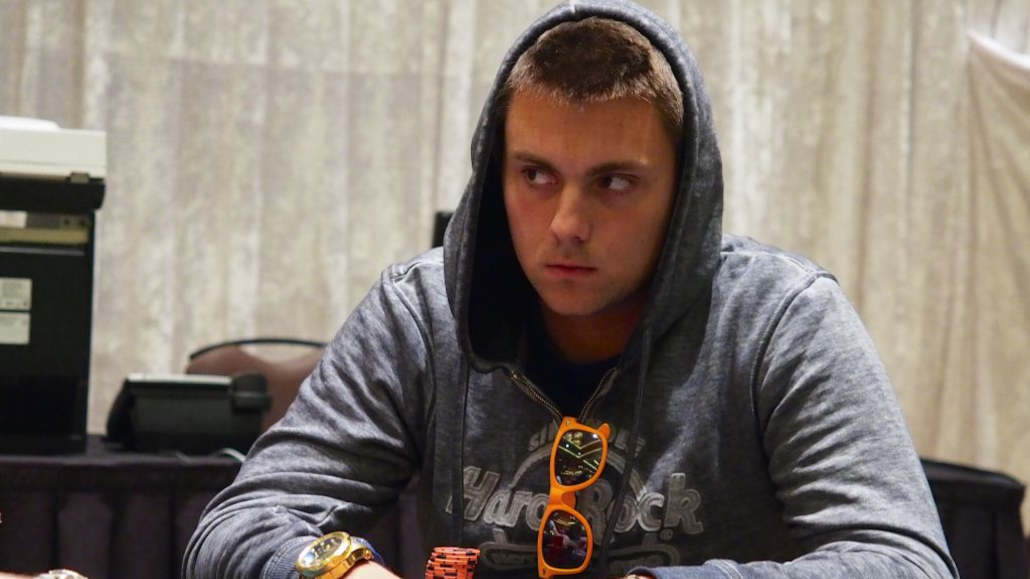 The 2023 World Series of Poker is only about two months away now, and we can already feel the excitement in the air.
As the biggest yearly event in all of poker, the WSOP attracts professional and recreational players alike, offering them plenty of opportunities to win big but also a sort of experience you won't find anywhere else.
While the cost of traveling to Las Vegas and paying for the buy-ins may be an insurmountable obstacle for many, there are ways to get there without breaking the bank.
GGPoker is offering a variety of satellites and special promotions to give you a shot at the Main Event at a serious discount.
They also agreed to provide us with a special deal where you can get free tickets to their online WSOP satellites by simply signing up and making a deposit.
I'm certain that those who've had the opportunity to be in town for the Series need no particular convincing. However, for those who are thinking about going for the first time, we've talked to a few GGPoker ambassadors and streamers to help give you the full picture.
This time around, we sat down with Rayan 'Beriuzy' Chamas, a GGPoker Team Canada member with an impressive resume despite his young age.
Poker Experience Like No Other
Rayan 'Beriuzy' Chamas grew up playing strategy video games and, like so many others, transitioned to poker during his college days. For a while, he only played part-time but eventually started streaming his games, gathering an impressive following.
In 2022, Rayan traveled to Las Vegas for the World Series, and although he didn't win any bracelets himself, he was there to share the moment of victory with several of his friends.
'Beriuzy' took the time away from his busy playing and streaming schedule to answer a few questions about the time he spent in Vegas and tell us about the things that made the biggest impression on him.
What do you like the most about the World Series of Poker, and what is your most memorable experience there?
The WSOP is full of history & unforgettable poker characters. It unites poker players from all over the world to play the game they all love.
It doesn't matter what language you speak or what your background is, everyone understands each other at the poker tables.
My most memorable experience was watching Espen Jorstad win the 2022 WSOP Main Event just 2 weeks after my close friends Aleks Ponakovs & Romans Voitovs became the first-ever Latvians to win their own WSOP bracelets.
This is Romans Voitovs.
He introduced me to Aleks Ponakovs in 2020.

2 weeks ago after a few drinks, we convinced Romans to come to Vegas for some fun.

In 1 month, Romans and Aleks become the only Latvians to win @WSOP bracelets
100k and 600$ PLO/NL

ROOSTER BOOSTER IS REAL. pic.twitter.com/mkiojXEcR4

— Beriuzy (@beriuzy) July 15, 2022
Why should every poker player visit Las Vegas and WSOP at least once?
Poker as a game cannot be understood without visiting Las Vegas during the WSOP. The excitement is always in the air; you can truly feel how much it means to everyone who dreams of winning big and becoming part of the spotlight.
For the pros, they are trying to change their lives by winning a lot of money. Meanwhile, the recreationals are there just for entertainment by either watching the action or participating in it sometimes.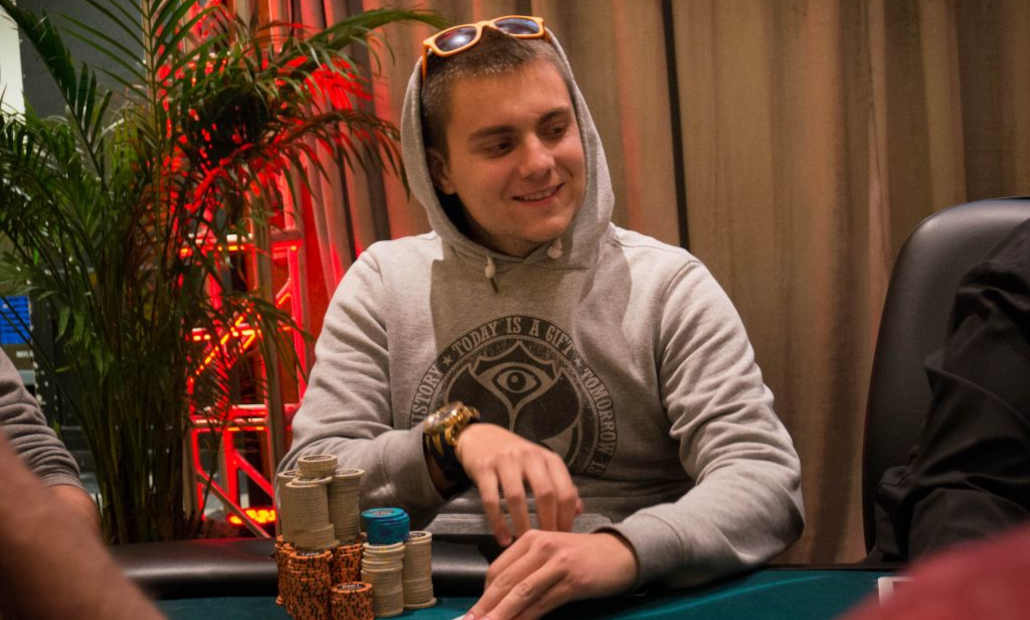 Images courtesy of seminolehardrockpokeropen.com
This atmosphere does not exist in any other part of the world because all the poker legends are consistently going back to Las Vegas to relive their achievements.
What would be your top 3 tips for someone going there for the first time?
Everyone always focuses on their poker game as preparation for the WSOP, but everything else is just as important. You need to carefully plan out your day-to-day plans in order to make sure you are fully equipped to deal with whatever happens.
Researching & planning out a healthy daily routine is far more important than anything else because Las Vegas can truly cripple anyone within a few days!
It is very easy to get overwhelmed by the city of sins, which is why I personally always try to approach Las Vegas as a second home.
I try my best to stay healthy both physically and mentally so that I can perform to the best of my abilities.
What are the main differences between playing live at the WSOP and online at GGPoker?'
On GG Poker, you are up against names and playstyles. It is hard to picture who sits behind their computer, so there is always an unknown element to the experience.
The opponents you face at the WSOP are very different and are always full of surprises. You are facing many different personalities, which makes the experience so unique and fun!
You never know if you are up against a business owner who just loves the game or an extremely experienced player who is just acting like it is his first-ever game of poker!
Bluffing one of the best in the world @dpeterspoker17, deep in the @WSOP 3k 6max! Will it work? pic.twitter.com/sZt9WOKpXm

— Beriuzy (@beriuzy) July 9, 2022
Win Your Own WSOP Experience
Whether you are looking to put in the full grind or just want to experience the biggest poker festival firsthand, visiting Las Vegas for the World Series of Poker is a dream of many fans.
GGPoker wants as many players and fans to have a chance to experience this, which is why their Road to Vegas promo is running non-stop. With it, you can start with as little as a single dollar and build your way up to the $12,000 Main Event package.
In addition to the tournament buy-in, the package covers your accommodation and travel expenses, so if you win, you'll be all set to go!
If you'd like to skip a few steps on your Road to Vegas journey and give yourself a better shot, we have an offer that you can't refuse.
All new players who sign up using our link will receive Road to Vegas satellite tickets on top of the usual GGPoker bonus.
Depositing $10 will get you a $15 ticket, while making a $50+ deposit gives you a free $125 satellite ticket, bringing you really close to that Main Event dream.
So, waste no time. Join GGPoker today and start your path toward the most exciting poker tournament of the year. What happens in Vegas may stay in Vegas, but as Rayan explained nicely in his interview, these memories will also stay with you forever!