Why You Should Visit 888poker LIVE Madrid in 2022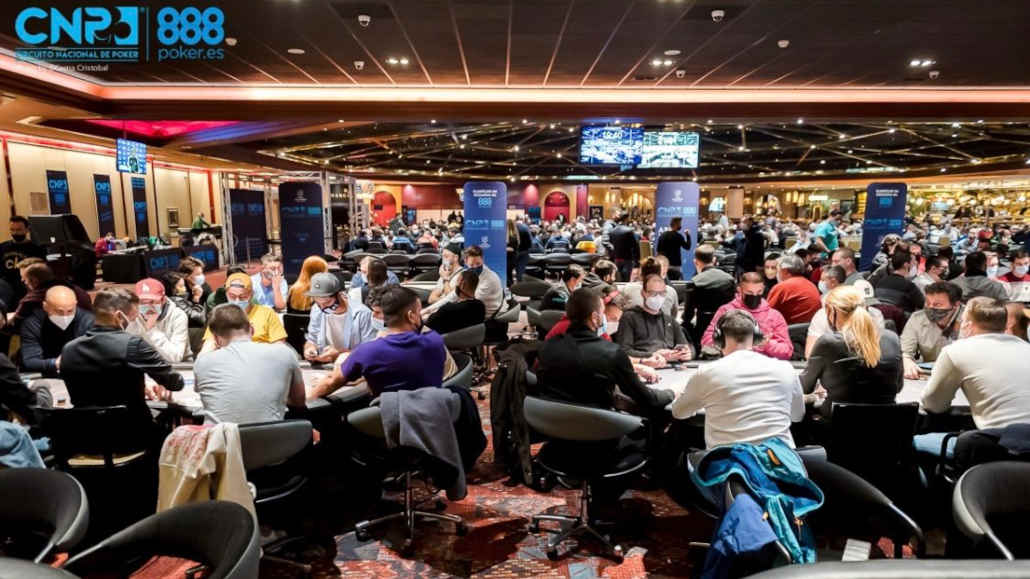 888poker LIVE Madrid is just around the corner, and if you are still on the fence about going, you have come to the right place to get the much needed motivation.
This low stakes poker festival is the perfect destination for all the poker enthusiasts who want some affordable action at the tables and a ton of activities to enjoy away from them.
Happening in one of the most beautiful and historic cities in Europe, 888poker LIVE Madrid is a poker festival you will definitely want to visit at least once in your lifetime.
The preliminary events are starting on November 10 already, with the Main Event kicking off on November 14, which means the time to book your flight and take some days off work is right now.
Poker Action for Everyone
Unlike many of the poker festivals that happen in the Western part of Europe, 888poker LIVE Madrid will be an affordable poker festival that pretty much anyone can play in.
Tournament buy-ins range between €110 and €1,100, along with an extra €2,000 High-Roller. Yet, you can get plenty of action without ever paying more than €250 for a tournament entry, which is how much it will cost you to enter the Mini CNP on November 19.
A sneak peek 👀 at what to expect from Nov 14-17 for #888pokerLive Madrid 🇪🇸! pic.twitter.com/dj5pB4BZIB

— 888poker (@888poker) November 3, 2022
A whole range of events in the €100 bracket are also on the schedule, along with affordable satellites into the bigger events, which means you can get out there and give yourself a shot at winning a seat in one of these with very little risk.
You should also expect a lot of cash game action on the side, with €1/2 and €2/5 likely to be the most represented stakes.
One of the best things about playing in the 888poker LIVE Madrid events is that you may even have a chance to play on a live-streamed final table if you can go on a deep run in one of the two Main Events.
All of this at an affordable price is enough to bring any true poker fan to Madrid, but that's not all!
Aside from the poker action, there is so much to do in Madrid, and that's another reason to pick this poker festival among all the others.
Away from the Poker Tables
The poker action is bound to be fast and furious in the evenings during the 888poker LIVE Madrid festival, but that leaves you plenty of time to explore the city during the days.
If you are going to visit for longer than just a weekend, you should have enough time to see the best of Madrid and possibly explore some hidden locations as well.
Gran Casino Madrid, which will be hosting the tournaments, is situated in the very center of the city, which is not always the case with other European poker stops.
If you book your hotel or Airbnb close to the casino, you will also be able to see the sites of Madrid without ever needing to call a cab at all.
You can walk to a whole range of interesting locations and buildings in less than 15 minutes.
Madrid's famous Parque de El Riterio will be an amazing location to visit before the action starts to clear your head and enjoy the nature.
Sites like Plaza de Espana, Palacio Real de Madrid, and Basilica de San Francisco el Grande are all perfect spots to take some great pictures to show your friends and family back home.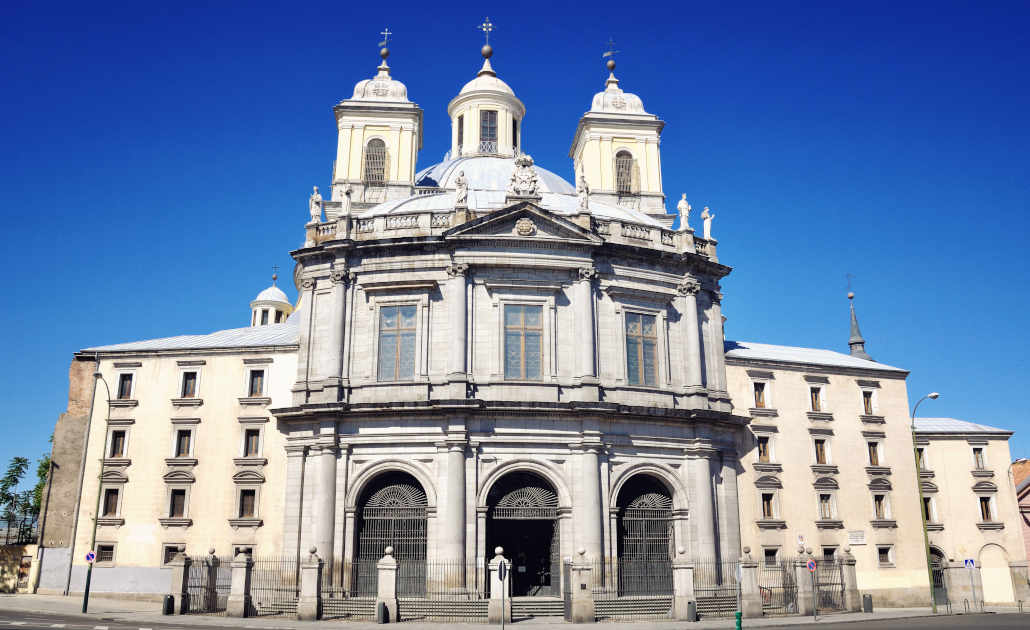 Art lovers will enjoy nothing more than a visit to Museo Nacional del Prado, one of the world's most famous art museums that contains some of the greatest masterpieces from many different periods.
Just a short walk from del Prado is Museo Nacional Centro de Arte Reina Sofia, the home of Picasso's "Guernica" and many other masterpieces of modern art.
Visits to these sites alone should keep you busy for at least a couple of days, but there is plenty more to see and explore around Madrid.
Spend your breaks enjoying one of hundreds of amazing restaurants across city center or get to experience the life of a local by going for some churros or other local cuisine.
If you are a football fan, which most European poker players surely are, the world-famous Estadio Santiago Bernabeu, the home of Real Madrid, is also within walking distance of Casino Gran Madrid and will provide for another valuable experience.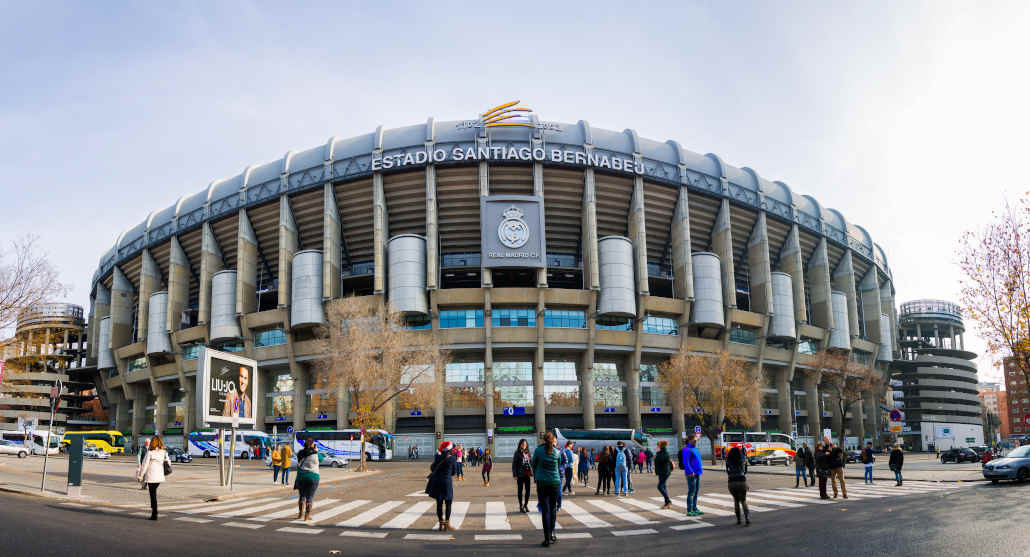 Time to Book Your Flights to Madrid
888poker LIVE Madrid is inching ever-close and it's high time you book your flights and set up your accommodations for the trip.
I highly recommend a longer stay for this particular poker festival, not only because of the extensive schedule of affordable poker action, but because Madrid has so much more to offer than many other poker tournament destinations.
Whether you enjoy nature, art, history, or the hustle of bustle of a modern European city, Madrid has it all – and then some!
The weather in Spain's capital is still very mild this time of year, so bring some comfortable outwear but don't worry too much about jackets and other heavy clothing.
Also remember that you can play the whole festival on a budget and that you won't need more than a few thousand Euros to enter every single event of the series.
This would give you ample opportunity of making a final table or two and having a great story to tell when you get back home.
For even more information about the upcoming 888poker LIVE Madrid festival, check out the event's official website and find out the exact tournament dates, buy-ins, and more.
And, with a few more days still to go before the action kicks off, there are still ample opportunities to win your seats online, playing at 888poker. We strongly recommend you check out the schedule of online satellites and get in the mix!