Why Visit WSOP 2023 with GGPoker's Lukas 'Robin Poker' Robinson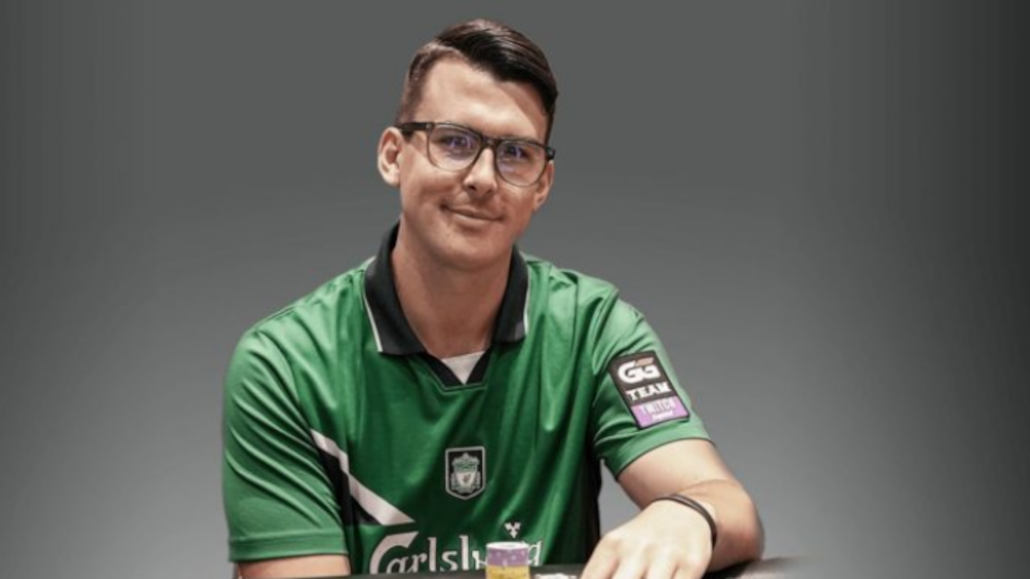 6 minutes
Last Updated: November 6, 2023
Visiting the World Series of Poker is on the bucket list of many fans of the game, but different people have different reasons and motivations.
It's not just about winning the tournaments (although winning is always nice). Just experiencing the Las Vegas atmosphere during the world's largest poker festival is something that will stay with you for a long time.
In the past, organizing a Vegas trip was an expensive and demanding task. Today, thanks to the operators like GGPoker, you can win dream packages for the ultimate WSOP experience even if your poker budget is very limited.
It will take a fine mix of luck and skill to get you there if you can only risk a couple of hundred dollars, but it's doable if you have the patience.
And if you're wondering if it's worth it, check out our latest interview with GGPoker's Team UK member Lukas' Robin Poker' Robinson, a man who's been dreaming of playing at the WSOP long before he reached the magic age limit of 21.
An Experience You'll Never Forget
Lukas' Robin Poker' Robinson fell in love with poker at a very early age, and his love for the game continued to grow over the years.
His passion was easy to see, and it helped him quickly build up a following for his online stream. Striving for more, he set out to break a record, streaming for 100 days in a row on his Twitch channel for over 1,000 hours in total.
I DID IT!

1000 Hours of Poker streamed in 100 days

🥇A new Twitch Poker World Record🥇

✅Played 10 hours of poker on average per day
✅No stream shorter than 7 hours
📈$23,850 profit
🚫No Days off

I will never forget this moment!!! Thank you everyone ♥️ pic.twitter.com/getmw79fEF

— Lukas Robinson (@RobinPoker_) April 13, 2021
Lukas has had a lot of success both as a streamer and as a player, but his first WSOP experience was one of the most memorable moments of his life.
What do you like the most about the World Series of Poker, and what is your most memorable experience there?
For me, it's the nostalgia of the WSOP. I grew up watching it on TV when I was younger with my dad and granddad, and it is one of the main reasons why I wanted to play poker and play in the WSOP one day.
My dad always told me when I was 21, he would take me to Vegas for the WSOP, and he did just that when I turned 21.
The two most memorable experiences of the WSOP for myself were: Number one, walking into the Rio for the first time and seeing all the poker tables, and hearing all the chips for the first time.
The second was playing the WSOP Main Event for the first time with my dad. Those two are something that I will never forget.
Why should every poker player visit Las Vegas and WSOP at least once?
It was top on my poker bucket list, and it completely lived up to the hype and much more. I couldn't recommend more playing in the WSOP to anyone.
I have been three times now since I turned 21, and it actually gets better every single time. It is the best poker experience that you could ever do.
Made Day 2 of the WSOP Main Event with 75,000. Returning Thursday 👍 pic.twitter.com/4GJSU9Y0kL

— Lukas Robinson (@RobinPoker_) July 6, 2022
What would be your top three tips for someone going there for the first time?
Treat it as an experience rather than going to make money. It is an experience you will never forget, and if you make some profit along with this experience then that is just an added bonus.
The queues are very long to register and buy into tournaments. I would recommend buying in and registering online, which you can then print off your ticket on one of the machines. This saves a lot of time and is very easy to do.
To get the full experience, I would 100% stay on the strip. I stayed on the strip the first couple of times, and it just means you can wander the strip on your days off and on breaks.
Staying off the strip in, say, an Airbnb is cheaper, but like I said, to get the full WSOP and Vegas experience, staying on the strip for your first time is the way to go.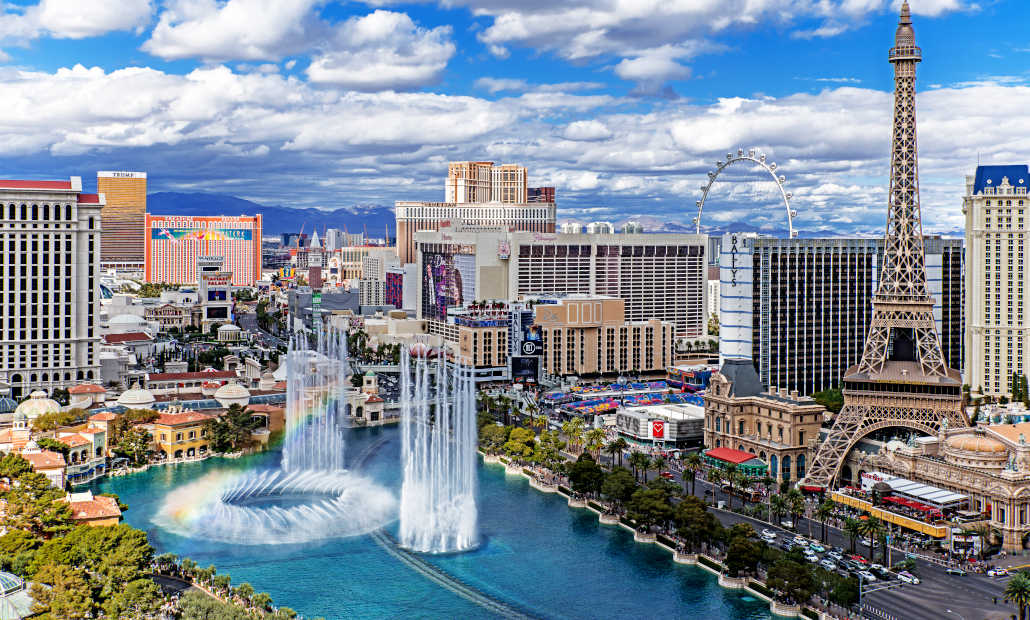 What are the main differences between playing live at the WSOP and online at GGPoker?
The social side of live poker is something you do not get with playing online on GGPoker. I love meeting and speaking to people all over the world at the WSOP. If you're a social person, then the WSOP is for you!
You need to pay more attention playing live at the WSOP than you do online. Online you have all the action in front of you; you can play in big blinds, which makes it easier to calculate the size of the pot and other people's stacks.
When playing live at the WSOP, you do not have all of this information so easily. You need to pay attention to the amount of chips in the pot, how big of a stack you and other players have, and the action that has already taken place in the hand.
A lot of this is automatic when playing online poker, so this is something that always takes me a bit of time to get used to when moving to live poker.
Living the dream pic.twitter.com/K0rrNTLcM3

— Lukas Robinson (@RobinPoker_) June 30, 2022
Live is definitely a much slower pace, which is good for some and bad for others. I am used to playing 6/7 tables at once on GGPoker, so I am used to the quick action of always playing in a hand.
When I then play live at the WSOP, I always realize how much slower pace live poker is. But this can be good so that you can think about hands a lot more, you can look for live tells, and you can switch off in between hands for a break.
If you're used to playing online, I would suggest just to remain patient at first when playing live, and you will soon get used to the overall pace.
Online playing on GGPoker, you cannot see or speak to your opponents. So when playing live at the WSOP, you need to be more careful with not giving away any live tells.
I tend not to speak when playing hands so that I do not give any information away to my opponents.
This is something though you can use more to your advantage when playing live compared to online, and so if you're a live tell expert, then the WSOP live will be much more fun for you than playing online!
The 2023 WSOP Is Within Your Reach
The experience of 'Robin Poker' is similar to that of many players who finally got to realize their dream and join the excitement of the World Series of Poker. It is truly one trip that will likely stay with you for the rest of your life (or at least until your next visit).
As mentioned, GGPoker is doing a lot to help as many people make this dream come true, offering hundreds of WSOP Main Event packages via different satellites and promotions.
Have you ever dreamed of playing the WSOP Main Event in Las Vegas? Make your dream a reality and win your Road to Vegas only on GGPoker!#GGPoker #RoadToVegas #WSOP #MainEvent pic.twitter.com/zN9PHAAhC9

— GGPoker (@GGPoker) March 16, 2023
We've joined forces with GGPoker to give all of you, our readers, an even better shot at it. All new GGPoker depositors can claim free Road to Vegas satellite tickets on top of the usual welcome package.
With this deal, you can get a $15 or a $125 ticket when depositing at least $10 or $50, giving you a nice head start on your journey to the WSOP Main Event seat.
All players who make it all the way to the end of the Road will win a Main Event entry as well as free accommodation and have their travel expenses covered. So, waste no time – sign up today, grab your poker bonus, and let the Vegas adventure begin!