EPT Monte Carlo Schedule, Highlights, and Streaming Times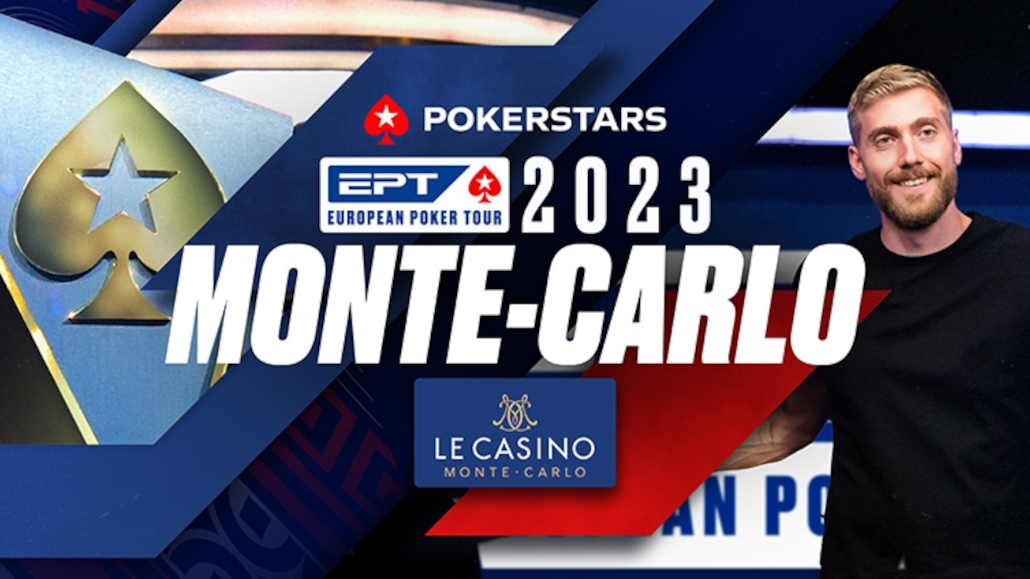 4 minutes
Last Updated: November 6, 2023
Earlier in the year, PokerStars unveiled a brand new EPT schedule for 2023, which included a handful of new stops, along with some well-known destinations.
With EPT Paris now completed, the new season of the Tour is well underway, and players across the continent have their eyes turned towards Monte Carlo, the European gambling capital.
EPT Monte Carlo is scheduled to play out between April 26 and May 6, with Day 1 of the Main Event kicking off on April 30.
As usual, PokerStars will be launching a rich schedule of EPT side events alongside, while the popular France Poker Tour (FPS) will also be available at the same time and the same venue for players looking to play poker for slightly lower buy-ins.
EPT Monte Carlo 2023 will take place at Sporting Monte Carlo, a venue designed to host some of the most prestigious entertainment and culture events on the globe.
All this means that 10 amazing days of live poker action are less than a month away now, and it's high time to start thinking about your travel plans for this EPT stop.
Before you book your dates, let's have a quickly look at the schedule and all the major events you can play in Monaco this spring.
EPT Monte Carlo Schedule & Highlights
This year's edition of EPT Monte Carlo will play out alongside FPS Monte Carlo, with the first few events reserved for this lower buy-in poker Tour.
The whole festival will start out with the FPS Main Event, whose Day 1 flights will start on April 26, the very first day of the show.
Alongside the FPS Main Event, April 26 will also feature a couple of real money poker satellites for this €1,100 event, as well as a €10,000 Mystery Bounty event for all the players who have come to compete in the EPT.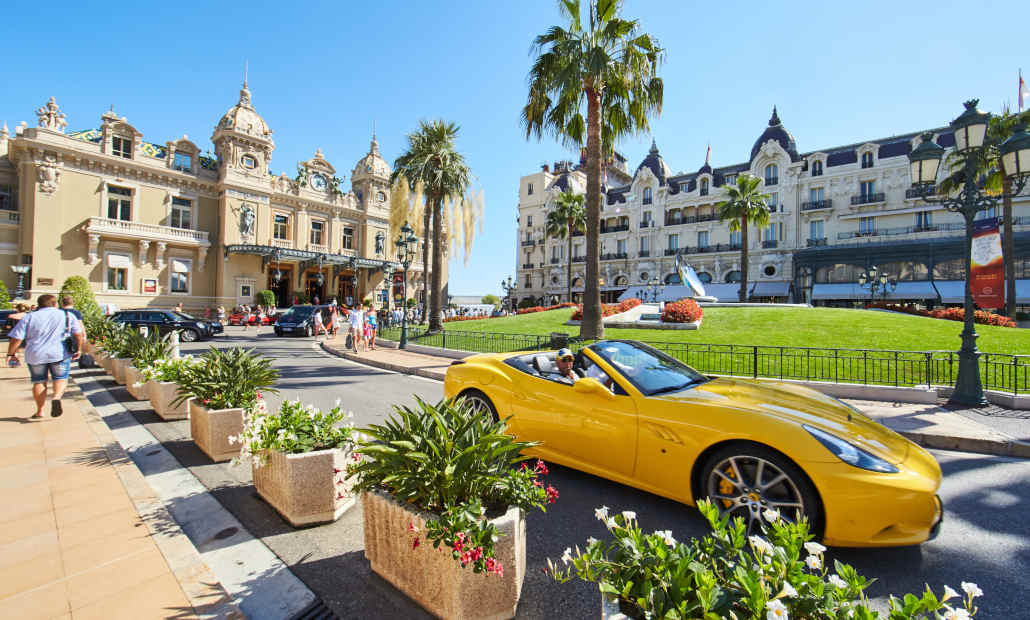 Another couple of Day 1 flights for the FPS Main Event will take place on April 27, alongside the final day of the Mystery Bounty event and a €1,050 Hyper Turbo KO in the evening.
If you don't manage to make Day 2 of the FPS Main Event, a €550 FPS Cup event kicks off on April 28, while high-rollers will have a chance to compete in the first €25,000 NLH event of the festival.
The next day will be reserved for the €2,200 FPS High-Roller and the €100,000 EPT Super High Roller, alongside a handful of other side events.
Main Event & High Rollers
The €5,300 EPT Main Event starts out on Sunday, April 30. Each Day 1 flights of the Main Event will allow players to re-enter one time.
A €5,200 PLO event will also play out on Sunday, alongside a handful of satellites and side events, which should provide action for anyone not still playing in one of the bigger events.
High rollers come back for more action on Monday, which features a €50,000 High Roller event with unlimited re-entries.
From Tuesday until Saturday, PokerStars will throw a €25,000 event each day, with a few single-day and a few two-day events on the roster.
Several other side events will play out each day to ensure everyone gets to play poker for as long as they wish during their Monte Carlo stay.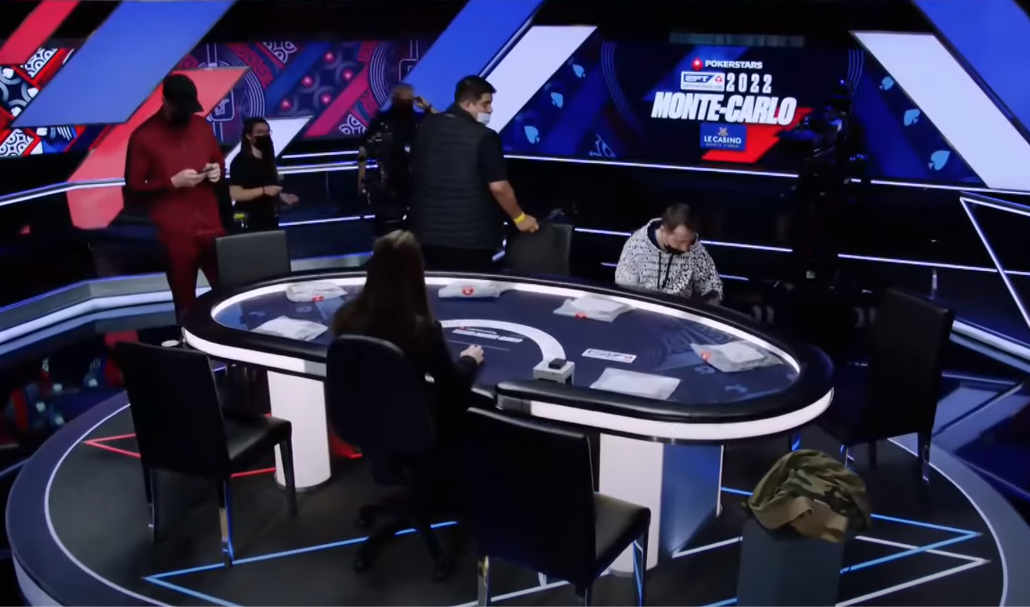 Main Event action will close out on Saturday, May 6, with the final table set up and the champion crowned in the most prestigious tournament of the festival.
With the incredibly versatile tournament roster this EPT Monte Carlo stop has to offer, it should prove to be one of the most exciting poker festivals in Europe in 2023.
Tune In to Watch EPT Monte Carlo Live
Major PokerStars events always get amazing media coverage, and this will be no different when time comes for EPT Monte Carlo.
All fans of the game and those who have friends playing in this EPT event will have a chance to tune into action via PokerStars official YouTube channel.
At 1 PM on April 30, PokerStars will begin the coverage with a stream of the €1,100 FPS Main Event, an amazing prelude to bigger things to come.
The very next day at the same time, the stream will feature the final table of the €100,000 EPT Super High Roller, which will doubtlessly feature some of the best poker players around.
EPT Main Event coverage starts on May 2 with Day 2 action, followed by Day 3, 4, and 5 play over the next three days.
EPT Monte Carlo Main Event action will be streamed on PokerStars YouTube channel starting May 6 at 1 PM, and will continue until we get a new EPT champion.
You can tune in for all the action completely free, and you can subscribe for the PokerStars YouTube channel today to get notifications when the events go live in a month's time.
Win Your EPT Monte Carlo Packages at PokerStars
While EPT Monte Carlo guarantees to be one of the most exciting events you could play in 2023, the Main Event also comes at a fairly steep price of €5,300.
Thankfully, you won't necessarily have to pay the full price to play, as PokerStars is already running a series of satellite tournaments leading to Monaco in late April.
The operator is giving away €6,200 EPT Packages for Monte Carlo via €530 Main Event Qualifiers, and you can win your way into those for as little as €1.10 to begin with.
Satellites into the €530 Main Event qualifiers are open at various price points, giving everyone a fair shot to fight for their EPT Monte Carlo spot.
Join PokerStars today to check out the full list of EPT Monte Carlo satellites and jump into the action over the next four weeks to book your seat and accommodations in one of the world's finest poker destinations. Get your poker bonus now!