Can Blackjack Fans Learn Anything From Poker Players?
5 minutes
Last Updated: November 27, 2021
Blackjack is definitely one of the most popular casino games worldwide, and even if you are not an avid player, you probably know this game quite well from various movies and TV appearances.
In blackjack, it is just you going up against the house dealer.
On the other hand, many blackjack players also enjoy Texas Hold'em and other poker variants. On the surface, these two games are inherently different, but they do have something in common as both offer highly strategic environments.
You can notice that blackjack and poker share a lot of identical focal points when you dig a little deeper.
With that in mind, if you're a blackjack player, what can you learn by studying poker players? Read on to learn the most critical skills you can transfer from poker to the blackjack table.
What Can Blackjack Fans Learn from Poker Players?
Most online casinos offer poker, blackjack, and plenty of other games in one place so finding where to practice is not a problem. With this in mind, let's see how you can improve your blackjack results by playing poker and make the whole experience even more enjoyable and rewarding.
Strategic Thinking
Both poker and blackjack differ from many other casino games in that they are not luck-based but require a substantial amount of skill and strategy.
There are countless strategies to learn in poker, and you can spend an entire lifetime honing your skills.
Blackjack players can observe the same pattern and become really proficient in the game as blackjack doesn't offer such a wide range of betting possibilities.
Although you're not directly clashing against other blackjack players, there's still a significant tactical aspect of the game you should master to succeed in this game.
Since the range of blackjack strategies is limited compared to those in poker, memorizing all of the charts and learning blackjack split rules will help you make the right decision more often and significantly boost your chances of success.
The Mental Aspect
Poker is one of the most pressure-packed gambling games out there. Poker players are always surrounded by their opponents on all sides. They need to know how to stay calm even in the face of high-tension decisions.
Those who master the mental aspect of poker have a massive advantage over all other poker players, no matter how talented and skilled they are.
You can copy this entire mindset to the blackjack table.
Since this game is also very fast-paced, you need to learn to keep your cold and composure even in high-pressure situations when you have a lot of money on the line.
Doing so will allow you to make the most rational decisions and increase your chances of beating the blackjack dealer.
The Mathematics Side of the Game
Psychology and strategic thinking aside, one thing that everyone can agree on when comparing poker and blackjack is how much both games revolve around math.
With a good understanding of odds and probabilities, you can never really become a successful poker or blackjack player in the long run.
Poker players spend a lot of their practice time learning and calculating odds, and thinking up various scenarios based on the specific mathematical result.
When compared to poker, blackjack is arguably even more demanding from a mathematical standpoint.
This is because the game heavily relies on probability as the most critical aspect of predicting the outcome of a hand or series of hands.
Focus and Concentration
If you've ever watched a poker game live, you'll notice just how focused the pros are on every hand they play.
Online poker games can last for hours, especially during tournaments, but good poker players rarely make a mental mistake.
As a blackjack player, you can draw a lot from this ability, as this game also requires high concentration and focus.
Even though you won't be analyzing your opponents as you would in poker, you still have to constantly be aware of the situation you're in. This is a simple blackjack tip that can help significantly boost your win rate.
A quick slip-up can cost you a lot of money, so you have always to be calculating the probabilities of every blackjack hand you get.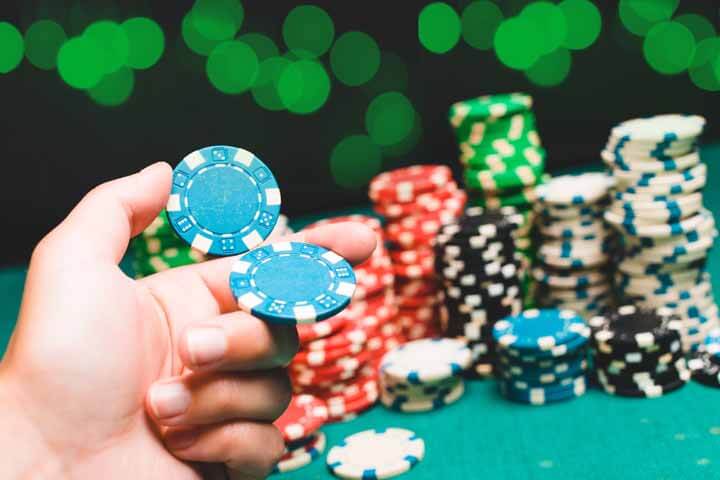 This is one of the main reasons why poker players often make excellent blackjack players, as they have learned to focus for hours on end without losing their edge.
Playing for the Long Term
Raw talent and skill always get the most attention. However, they aren't nearly as important as dedication to long-term results.
Successful poker players never focus on short-term results, no matter how good or bad these results are.
They always analyze their past decisions, evaluate their performance, and think of ways to improve with each game they play, not focusing on short-term results and variance.
As a blackjack player, you should try to emulate that same level of dedication to the long game.
By evaluating your decisions, results, and mistakes, you'll undoubtedly see an increase in your success at the blackjack table.
Your Game is Your Business
In line with the previous tip, you shouldn't look at blackjack as a quick way to make a few bucks.
Look up to the poker legends of our time and observe how they treat their game as a real business and always play for the long run.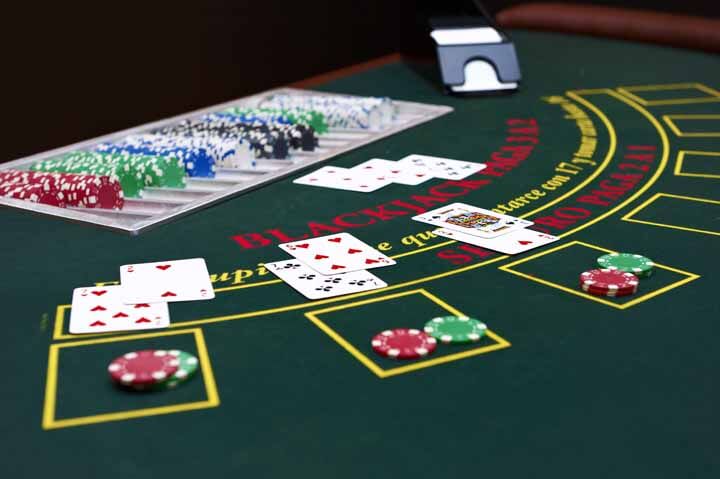 They understand and appreciate the concept of long-term EV and never set their sights on anything else than this.
You can do the same as a blackjack player.
Instead of looking at it as a game, treat it like a practical skill like any other. With proper discipline, dedication, a lot of practice, and good bankroll management, you can make a steady profit as a blackjack player.
A Brief Sum Up
Considering all of the things we've highlighted above, you can notice that these two popular card games share many similar features.
If you're a blackjack fan who also follows poker, you can combine the best of both worlds and become a more proficient blackjack player by following the mindset and tactical thinking of the best poker players in the world.
But, the most critical takeaway we want to leave you with is that you should always have fun at the table, whether you play poker or blackjack.
Both games are meant to be exciting and entertaining, and you should never force yourself to push through when you're not enjoying your time at the table.