Land-based vs. Online Casinos: Which One to Choose
You don't have to be a genius to understand that online casinos are different from traditional ones. The traditional casino is in a large building and online on your computer, tablet, or mobile phone.
But there are other, more subtle differences between an online casino and its brick & mortar sibling.
Just like playing online Texas Hold'em is different from playing in a live environment, playing online slots and table games differs from an experience in a brick and mortar venue.
Those who don't know how to choose between a land-based and an online casino should pay attention to the following guide, as it will help them make the right choice.
What are online casinos?
Online casinos represent a substitute of sorts to actual brick and mortar gambling halls. Instead of having to physically be present to enjoy your favorite games, you can interact with the casino via your browser, software, or an app, without leaving your home.
Because games are stored virtually, they take up no actual space. Hence, online casinos usually offer a great range of games, featuring hundreds and even thousands of different options.
The online gambling industry was one of the first to emerge on the global network and has rapidly expanded along with the development of new technologies.
Today, hundreds of online casinos are available to us, the services of which are provided by various software companies. Canada casino online is one such destination that allows customers to play slots, table games, and more for real money.
If you're new to online gambling, you should probably start with slots. These are by far the simplest and easiest games to learn as they require no skills or knowledge. As you get more comfortable, you can check out other options and see what you enjoy most.
Pros of Online Casinos
Online casinos have a variety of advantages over their land-based counterparts, which is why they've grown so popular over the years. In terms of game selection and pure monetary value (i.e. bang for your buck), casino sites usually represent the better choice.
Flexibility & Convenience
Most people don't live few minutes from a casino. If you feel like playing some slots, you'll usually have to organize your evening, drive to the closest venue, etc.
Just getting to the casino and coming back will take a while, so it doesn't make much sense to do it with $10 in your pocket. If you lose that, what are you supposed to do?
One of the key advantages of a virtual casino is that you can play anytime you want. For example, you can open your laptop and test your strategy at the blackjack tables or play any of the hundreds of slot machines on offer.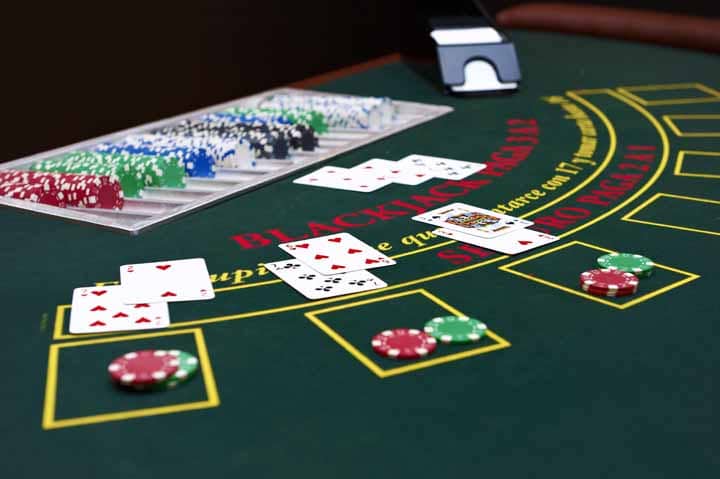 If you lose whatever amount of money you were okay with losing to begin with, you can simply turn your attention to something else, be it watching a movie, reading a book, or taking a walk.
Multiple Game Options on Offer
As mentioned, online casinos have much bigger and more colorful game libraries than land-based venues. A brick and mortar casino needs a huge gaming floor for slot machines, table games, and other stuff.
An online casino can partner up with a game provider to get access to the full library of their games without having to worry about any of these restrictions.
Just try to imagine how large a land-based establishment should be to accommodate all the games presented in online casinos these days. Even the biggest Las Vegas casinos like Bellagio can hardly compete with this.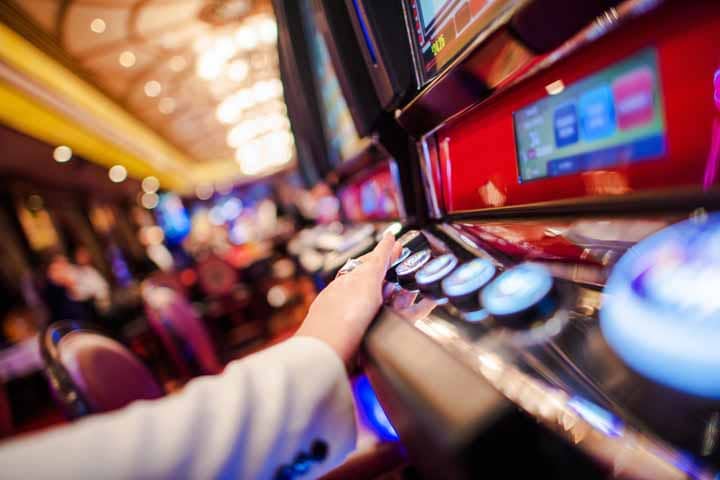 Generous Bonus and Promotions
Online casinos offer their players all sorts of bonuses and promotions. Thanks to them, new and existing players can enjoy the games more while limiting their losses and getting more playtime for their money.
While land-based operators also have certain promotions, they're rarely as valuable as the ones offered by online casinos, especially if you aren't a high-roller.
Simply put, a brick and mortar venue has a much bigger overhead, so they can't afford to be as generous with their bonuses. An average player might get a few free drinks or a nice meal every now and again, but that's about the extent of it at most places.
The Biggest Online Casinos Con
There are also some drawbacks to playing online. Internet casinos can't fully replicate the live gaming environment and atmosphere that many players are drawn to. Because of this, live casinos still manage to hold their own, even in this time of great technological advancements.
Lack of Social Interaction
For some people, online casinos may seem boring as there is a lack of personal interaction. You don't get the same kind of experience you get when playing in a live setting.
There are no other players around you to chat with, celebrate your big wins with, or complain to when you don't get the card you need for a big win playing Ultimate Texas Hold'em.
This is slowly changing thanks to new technologies. In a few years' time, we may see much more interactive and sociable online casinos. As things stand right now, though, online gambling is a fairly lonely affair.
Land-based Casinos Have Tradition on Their Side
There is some magic to playing in a live casino. It's not just about winning or losing – you get that online as well. It's about other people around you winning; it's about waiting for the attendant to bring your jackpot payment.
You can't replicate that experience in the virtual setting no matter how hard you try.
Many people still prefer playing live despite all the inconvenience. They don't mind the time it takes to get to the casino or the fact they might not find a good parking spot.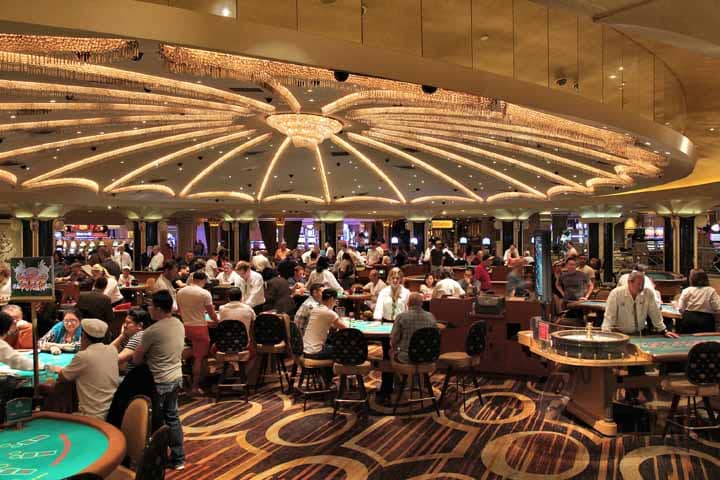 For these players, it's more about the experience than the potential amount of money they can win or bonuses they can get. And, since gambling is and should only be observed as entertainment, everyone should make their choice based on what they enjoy most.
What's the Right Option for You?
The choice between a land-based or an online casino is always up to you. Given the current situation in the world, an online casino may seem like a safer, more sensible option.
It really boils down to what you enjoy more and what is more important. Are you looking for a bunch of games in one place, or you're the kind of player who prefers playing the same old games in a familiar environment?
As long as you're having fun and stay within your limits, it really doesn't matter. You're not going to beat the house anyways, so focus on having a blast and enjoying your time to the fullest, be it online or live!