How To Optimize Poker Bankroll On Your Trips
6 minutes
Last Updated: September 17, 2021
Anyone who plays poker should know how essential it is to have a basic understanding of poker bankroll management, and this applies even if you are traveling to play.
Being smart with how you spend your bankroll will give you more opportunities and make your life much easier.
This can help you stay in action for longer, make some cash back on the money you have spent on flights and accommodation, and so on. A win-win!
Also, it is sometimes easy to get lost in the currency exchange rates if you are traveling abroad, all it takes is a losing session, and then the next thing you know is you've spent far more than originally thought – this happened to me on a trip to Budapest in 2019, heed my warning!
So, make sure you familiarise yourself with the exchange rate, so you can better understand the stakes you are actually playing. You might be caught playing in a higher-stakes game than expected or, if you are an absolute crusher, lower than your usual limit.
The top players know how to optimize their bankroll when they travel to play either domestically or abroad, but why should they be the ones with this information?
If you make it to the end of this article, then you should come away with the knowledge of how to get the most out of your bankroll for your poker vacations.
Separate Your Personal and Poker Finances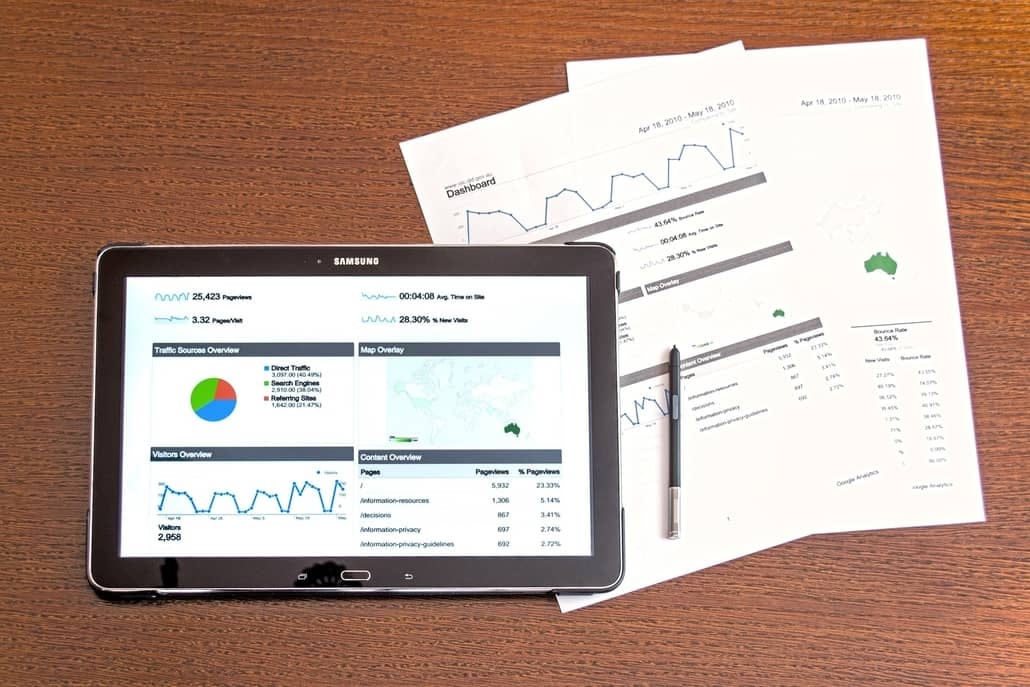 This should be a given from the offset. If you are going on vacation to do various activities, but you are also thinking about fitting in a few poker sessions in your new surroundings, then make sure you separate your personal and poker finances.
This sounds quite obvious, but you should also do the opposite thing and separate your bankrolls when you are traveling to play poker, but plan to spend some additional money here and there.
Why should you do this?
Well, as we all know, just like playing poker online, not every session is a winning one in a live setting.
Even when we are at a table full of tourists looking to give their stacks away, there will always be that one dodgy two pair hand held by a Hawaiian shirt wearing goon that cracks your aces, causing you to spew more buy-ins than you had planned for!
If you haven't taken a poker bankroll with you, all you have achieved is wasting a load of your dedicated holiday money.
Now because you are out of cash, you are going to be stung by the ATM exchange rates when you realize you need to replace the money you have lost.
On top of that, this will likely cause you additional stress and pressure, which is surely not needed when you are trying to play poker at your best.
Remember, you should be treating your poker bankroll as you would if you were playing at home even when you are on vacation. You still have to remember you are playing with 'company money.'
Save money on poker 'expenses'
We have all seen the ESPN and PokerGO coverage of poker players getting massages when playing the World Series of Poker Main Event. And I imagine some of you have heard the famous Phil Ivey and Nick Schulman story about paying for a massage. If you have not, I highly recommend that you check it out.
One time I was playing with Ivey in some wsop event and I was getting a massage and realized I had no cash on me so I asked Phil to pay for it, get you back later, and without missing a beat he just gave her a 5k chip. "We at 5 Nick" "We are at 5" "No rush Nick 😀" "5"

— Nick Schulman (@NickSchulman) May 26, 2019
It is tempting to treat yourself when you are on a trip to play poker, and getting a massage falls into that category, but even a quick half-hour rubdown can eat into your bankroll if you are not careful.
If this costs $60 and you are playing the equivalent of $1/$2 then that means you are losing a big blind per minute!
You should also avoid paying for food and drink out of your chip stack and bankroll. You are on vacation, so take advantage of the culinary delights that are available, don't waste spending money on processed casino food.
Now I am not saying be a nit on your trip, but if you fancy treating yourself to the finer things, then account for that before you start paying for services out of your chip stack or bankroll.
ALWAYS PLAY WITHIN YOUR BANKROLL
Shot-taking is always fun, but maybe it is not the best idea to have when you are playing in new surroundings for the first time. You are unaware of the ability of the player pool and cannot fall back on those live reads you have of players from your local poker room.
Vacations always make us want to play a bit higher than usual due to the rarity of playing in different environments, and we naively think that the poker room will be full of tourists.
Sometimes this is true, but you often find that the poker room is instead full of regs. Don't get caught swimming with the sharks.
Also, entering that high buy-in tournament or playing that action-filled $5/$10 games should be avoided if you cannot afford to come away with a loss.
Now you may think this is common sense, but it happens to the best of us. Even the most skillful of poker players go broke sometimes, so do not think that this cannot happen to you.
PRE-BOOKING HOTELS OR ROOM-SHARE IN AN AIRBNB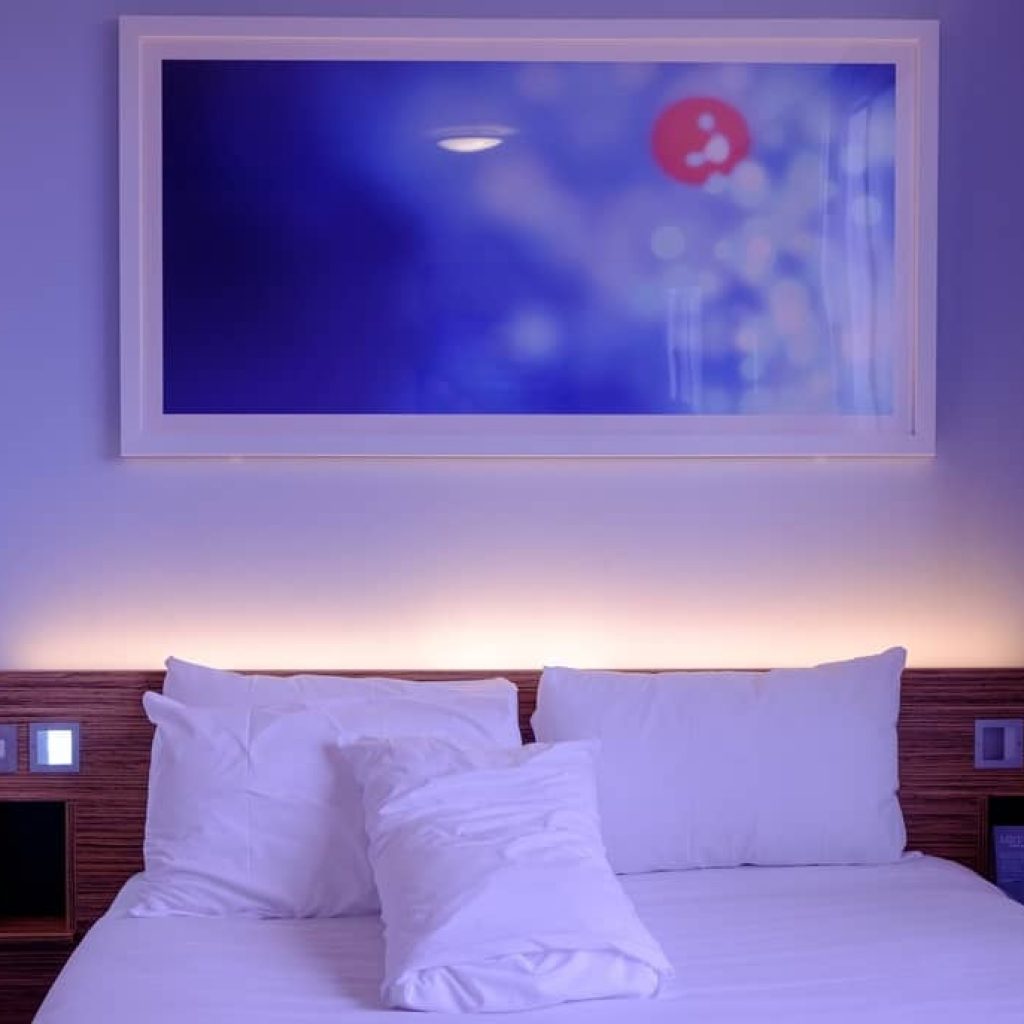 On average, a hotel room is about $5 cheaper for every week you book in advance. Now that may not seem like much, but if you book a room 10 weeks ahead of your trip, you are looking at savings of at least $50.
Now to me, that's an extra $50 that can go in the bankroll – it's basically like free money! Well, not really, but you get what I mean.
Better yet, if you are traveling with friends, book an Airbnb.
You will often find you can stay closer to the city center at more affordable rates.
In 2013 a study by Priceconomics found that it was 21% cheaper to rent out a whole apartment than just a hotel room. If you are traveling solo and want a private room instead, you could be looking at saving 49% when compared with the price of a hotel room too!
OFFSET MTT BUY-IN BY PLAYING CASH GAMES
Okay, I get it. You really want to play that higher buy-in tournament on your poker trip. Well, at least let me tell you how you can offset some of the costs.
It's quite simple, look around the cash tables and see if there is a game that you think you can beat.
If a seat opens up, jump in and look for max value. This means no big bluffs and looking to get it all in with made hands, ABC Texas Holdem strategy, right?
Taking it more seriously, cash games are actually a great way to pocket some cash before jumping into an expensive tournament. You can even play a couple of evenings before the event to make it even cheaper for you.
Next thing you know, you've made a profit and can offset the buy-in cost, you are welcome!
FINAL THOUGHTS
All these tips involve discipline, which is not the easiest thing to have when we are abroad, but discipline is also the main concept in becoming a winning poker player.
I do not mean to infantilize you with these basic poker tips if you think these are pretty straight forward. The information here is nothing out the ordinary but will serve you in good stead.
I will be taking my own advice for my next poker trip to the Netherlands. So, if you see some fool with a paper print out at a poker table in Amsterdam, come to say hi, it will likely be me!