PartyPoker MILLIONS Day 2 Gets Underway, More Winners Crowned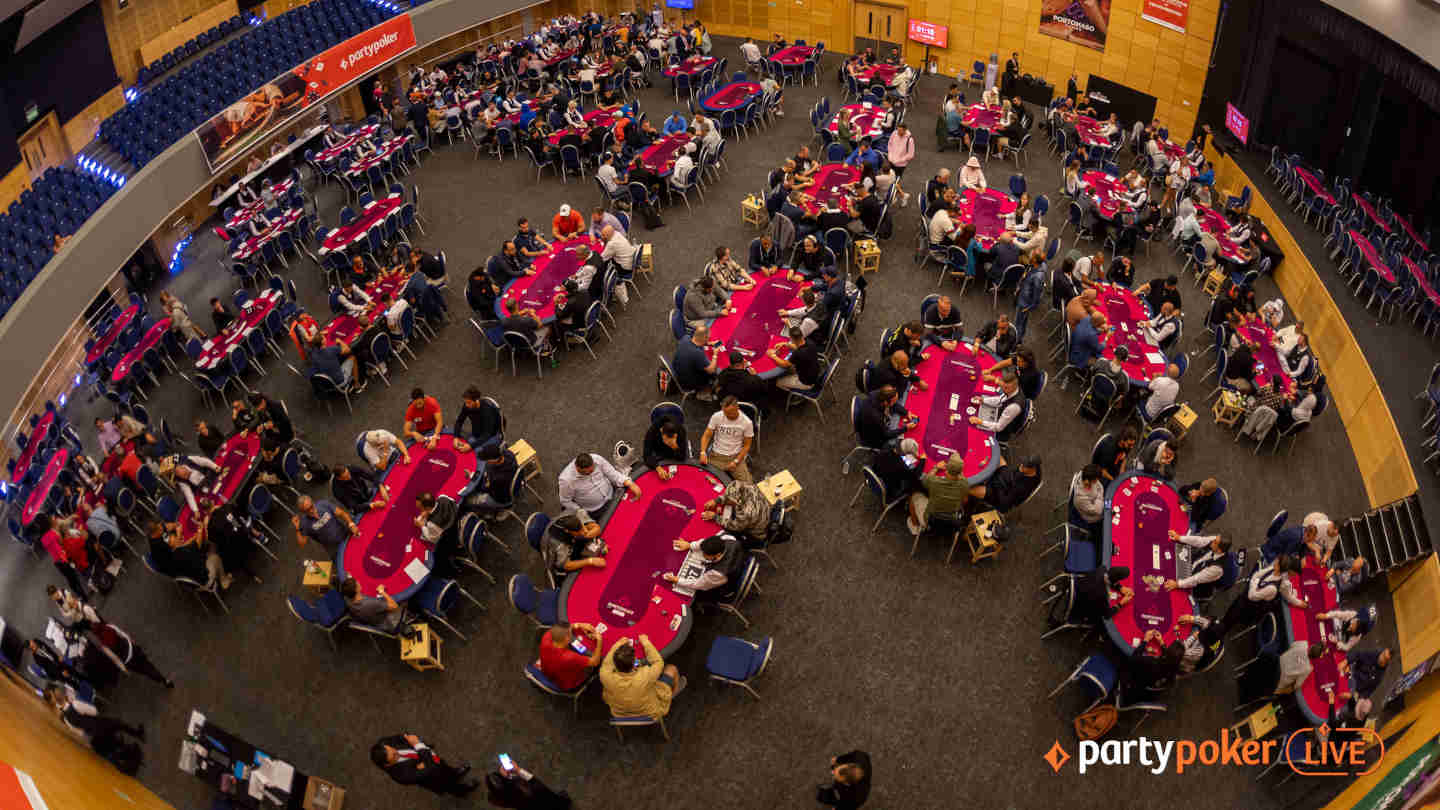 2 minutes
Last Updated: September 30, 2023
The action has been fast and furious in Malta for the past few days, and things are continuing in the same fashion!
The €3,000 MILLIONS Main Event has now moved on to Day 2, while another couple of starting flights for the €550 Grand Prix are underway.
While big tournaments have been stealing the show, a few players have booked victories in side events, too. Overall, the PartyPoker MILLIONS Festival is happening as planned, although the Grand Prix is threatening to end up with an overlay – but that's good news for the players.
PartyPoker MILLIONS Into Day 2
After two starting days, PartyPoker MILLIONS is now onto Day 2, and although the numbers are still trickling in, it is confirmed that the final prize pool has reached over €400,000.
Not surprisingly, the €3,000 event saw its fair share of familiar names, some of whom have already hit the rail, including none other than Dzmitry Urbanovich.
The event will play down to the final table today, and the remaining players will come back tomorrow to play down to the winner and battle it out for what's likely to be a fair chunk of change.
Grand Prix Action Continues
According to the information available at the time of writing this, the registration has been completed for Day 1F, while it remained open for Day 1G. Altogether, this brought the number of entrants to PartyPoker Grand Prix Malta to almost 1,600.
This includes all participants from live Day 1 flights in Malta, as well as those who played the initial flight online or qualified through one of the pre-festival Day 1s that took place at various casinos in Europe.
Players from Day 1G will round up the total number of participants, but as things stand right now, it seems likely the event will feature some overlay. Overlays are never great news for the organizers, but it's safe to assume PartyPoker won't mind covering the difference if it comes to it.
Several Players Taking Trophies Already
While the action is still ongoing in the two big tournaments in Malta, several side events have already concluded and found their winners.
Belgium's Lybaert Bart took home the biggest prize so far after taking down the €5,300 Hydra High Roller. He won just shy of €73,000, a significant portion of the total €211,200 prize pool.
🎉 Congrats to Bart Lybaert, winner of the @HydraPoker High Roller at MILLIONS Malta festival, taking home €72,864! Meanwhile, Sebastian Mortensen leads Main Event Day 1A, with our ace @MattStaplesPKR hot on the trail! #MILLIONSMalta #GrandPrixMalta pic.twitter.com/nLbGaOpSBt

— PartyPoker (@partypoker) September 29, 2023
Sophie Gathercole of the UK was triumphant in the €150 Ladies Event, and for her efforts, she took home a fairly small but still significant prize of €1,519. Richard Burke is another UK player who took an early accolade in Malta after triumphing in the €200 HORSE event.
However, tomorrow will be a big day for the Malta festivities, as the MILLIONS event will find its winners, while the action will commence for Day 2 of the Grand Prix, and we'll have a definitive answer if the event reaches its guarantee or if there is an overlay after all.
Those who failed to make a deep run in these marquee events will still have something to keep them busy, though, as there are a few more tournaments on the schedule, including Mystery Bounty kicking off tomorrow and an 8-game event set for Monday.