EU Casinos – Find the Biggest Casinos in Europe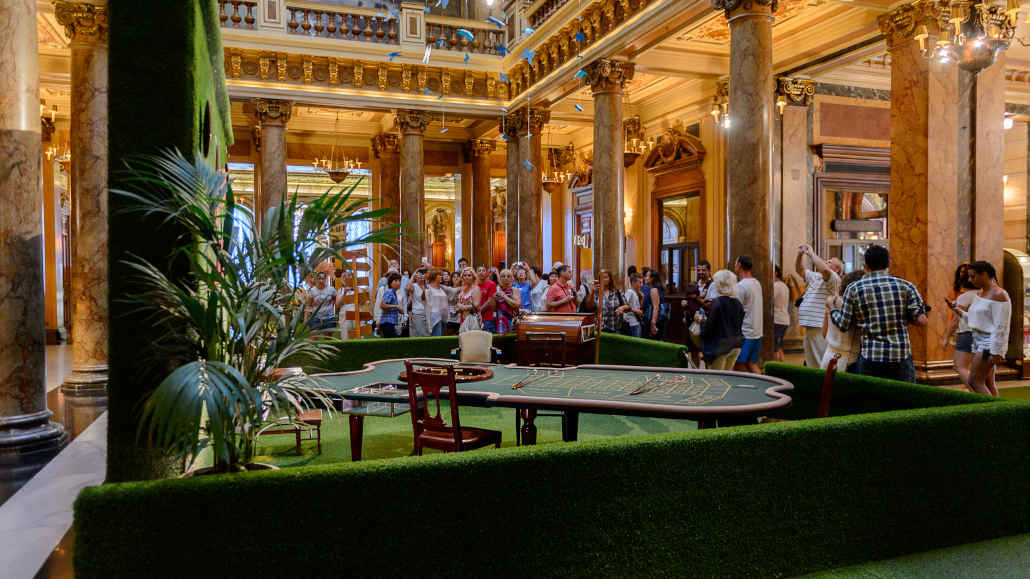 When talking about the biggest and most extravagant casinos in the world, most gamblers would first think of Las Vegas, Macau, or even Atlantic City.
With that in mind, it's safe to say that European casinos aren't closely associated with the topic of the biggest gambling establishments worldwide.
However, this doesn't mean that the Old Continent is short of colossal gambling venues. Here are the biggest and most impressive casinos in Europe.
10. King's Casino, Rozvadov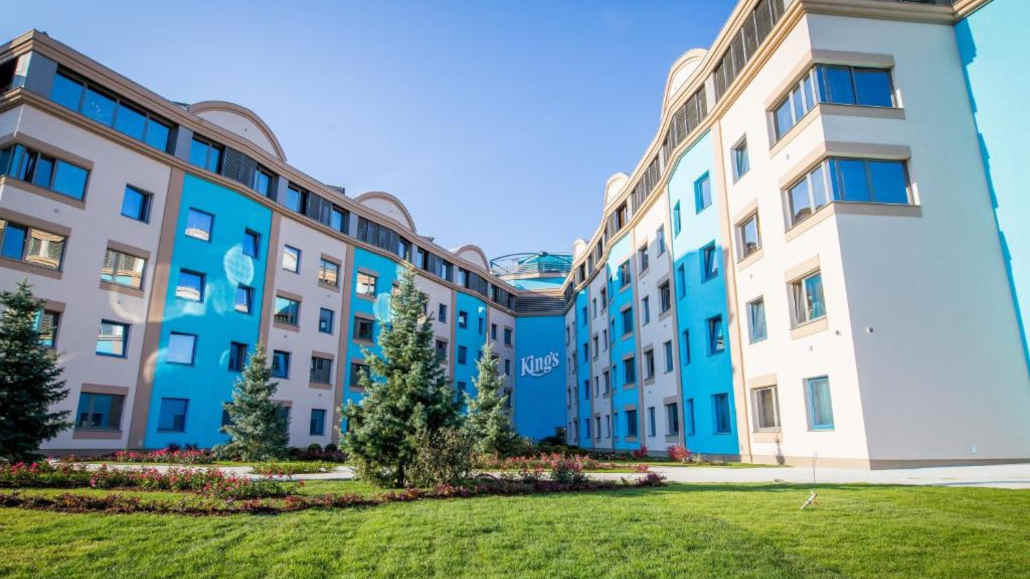 Image courtesy of planetofhotels.com
Located in Rozvadov, Czech Republic, King's casino and resort has a gambling area that measures 6,000 square meters (over 64,000 square feet).
It started operating in 2003 and quickly grew into one of the most prestigious EU casinos.
King's Casino offers over 300 slot machines and 40 tables that cover 15 different live casino games.
The three most popular table games in the casino are blackjack, craps, and roulette. High rollers can enjoy these in a special VIP salon reserved for the biggest spenders.
With all of that said, the game for which King's Casino is most popular by far is poker. In 2008, this gambling venue started focusing on poker.
It currently has over 200 poker tables, meaning that its poker room is the largest in Europe.
King's Casino has regularly hosted various WSOP events. In 2017, this casino hosted the WSOP Europe.
That year, over thirty thousand players attended the competition, making it the most successful WSOP Europe in history.
The hotel that's a part of this complex offers comprehensive accommodation ranging from two-star rooms to luxurious five-star suites.
Guests can also enjoy world-class gastronomy in the Radimsky restaurant and partake in various wellness and fitness activities.
9. Casino Salzburg, Salzburg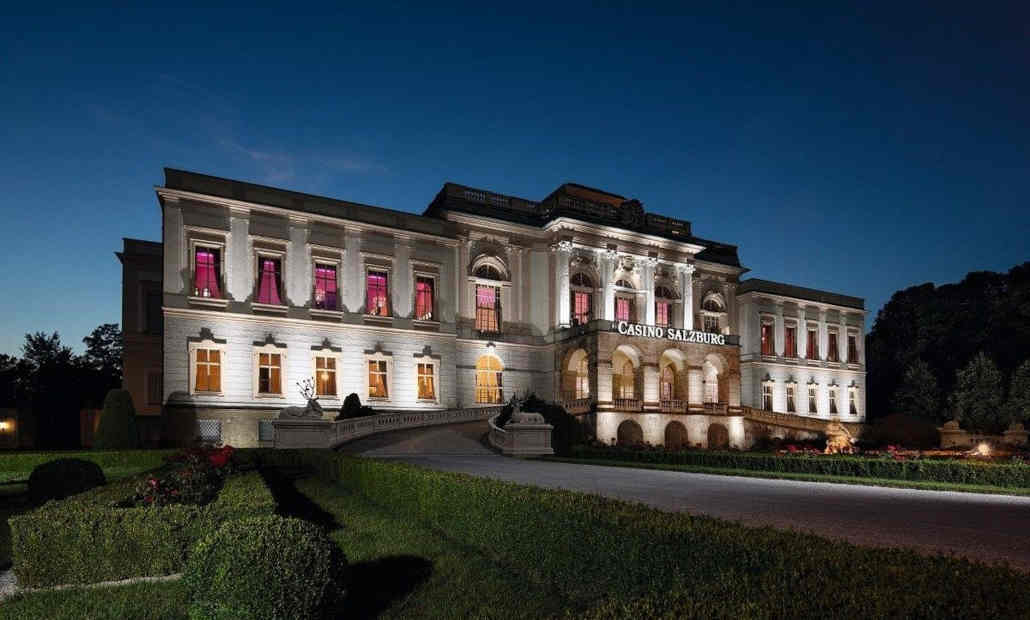 Image courtesy of TripAdvisor
Casino Salzburg opened in 1934 and is one of the oldest EU casinos still in operation.
The casino primarily focuses on slot games and other gaming machines, of which it has over 230 in total.
There are also 20 casino table games. These include blackjack, baccarat, and others. Poker players can enjoy playing in a separate room, which hosts tournaments on a weekly basis.
The casino restaurant offers an abundance of fine dining options. Those looking to relax can also take advantage of a full-service bar, a casino lounge, and a terrace.
The Casino Salzburg lounge is so popular that it frequently hosts private parties, various events, and even weddings.
The casino delivers excellent entertainment value overall. Its slot games are even linked to the Mega Million progressive jackpot, so you can potentially win life-changing amounts of money.
Apart from this, Casino Salzburg runs regular promotions and has a comp card that rewards players with exclusive perks and discounts.
8. Dragonara Casino, St Julian's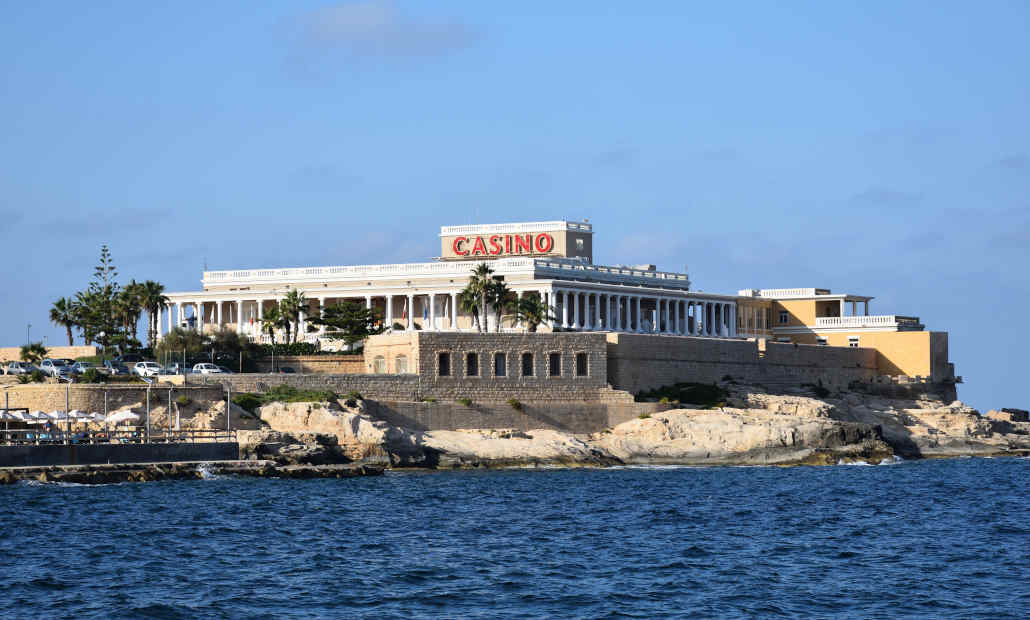 The Dragonara Casino in St Julian's, Malta, has a rich history, as the building it's located in dates back to 1870.
Initially, the palace was built for an influential Maltese family but was refurbished and transformed into a casino in 1964.
When it opened, the Dragonara Casino was the first casino in Malta, a country now known for its land-based and online gambling industry.
Being a 19th-century palace converted into a casino, the Dragonara Casino has a special charm to it. It's built in neoclassical architecture and includes extensive art, particularly sculptures.
The casino features over 300 slot machines and other electronic games on its gaming floor. It has even partnered up with the renowned casino game manufacturer Novomatic to offer some of this provider's best slot games.
Looking at Dragonara Casino's table game selection, the main headliners are roulette and blackjack.
However, you can also find other entertaining games like Ultimate Texas Hold'em, punto banco, and three-card poker. The casino regularly hosts weekend and weekday cash leagues.
This EU casino also features an on-site restaurant and bar where you can try out traditional Maltese recipes and cuisine from other parts of the world. The Westin Dragonara hotel is located right next to the casino. It includes over 340 rooms.
7. Spielbank Berlin Casino, Berlin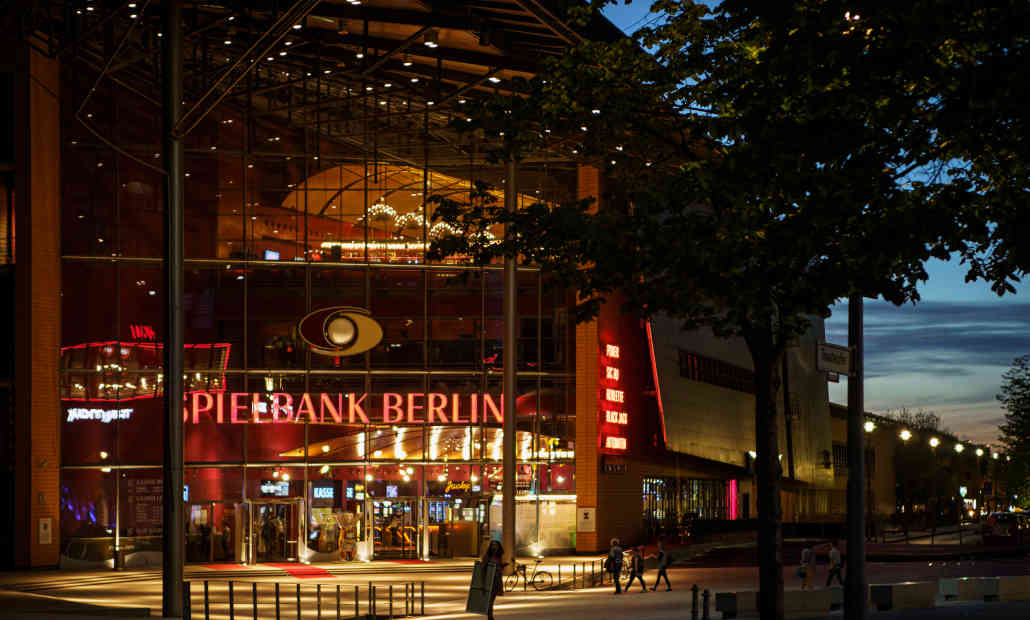 No matter what casino games you're into, the Spielbank Berlin Casino has you covered. From luck-based games like slots and roulette to blackjack and poker, there's a little bit of something for everyone.
The casino opened in 1998 and still maintains a very affordable admission fee. Once you get into the venue, you can choose from 350 gaming machines, a dozen gaming tables, and eight poker tables.
Admittedly, the number of gaming tables is a bit low compared to other large-scale EU casinos on our list, but this is primarily because Spielbank Berlin Casino focuses on slot games.
The casino has three stories and features a modern and sleek design. It's situated in an excellent location, directly on the Potsdamer Platz, in the historical center of Berlin.
The Spielbank Berlin Casino is known as the biggest and best casino in Berlin and one of the best in the country.
6. Casino Barrière, Enghien-Les-Bains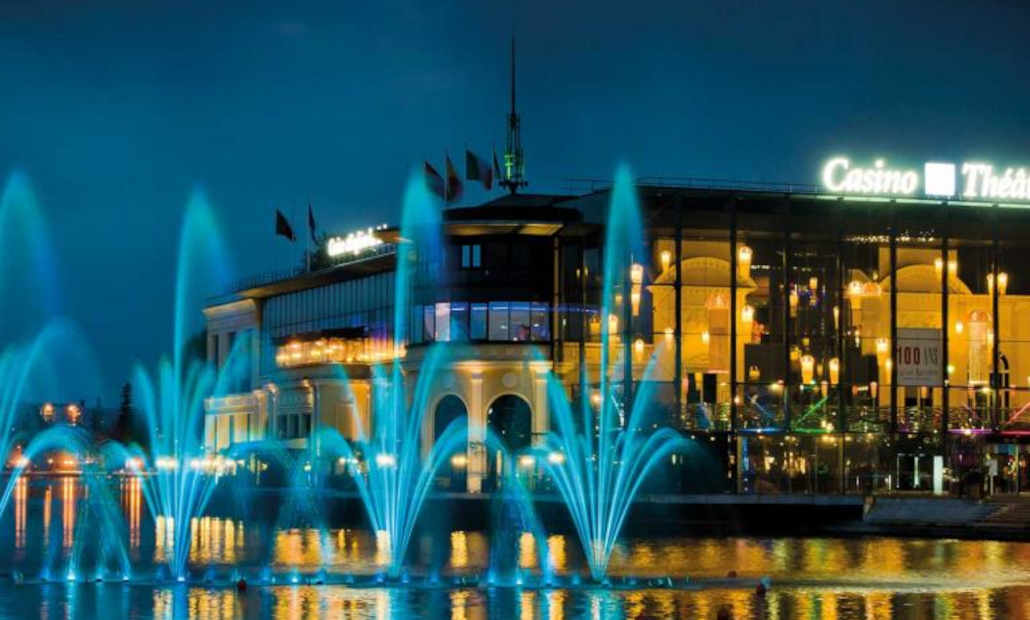 Image courtesy of enghienlesbains.fr
We'll leave the pronunciation part up to you and only focus on the excellence that Casino Barrière Enghien-Les-Bains, based in Enghien-Les-Bains, can offer you.
Located on a beautiful lakeshore, the casino has a beautiful exterior design mostly made of glass.
Looking at the selection of games available in the casino, it's safe to say that this casino offers the biggest and most diverse offers you'll find in any French casino.
The impressive main room is filled with 500 slot machines and 72 video poker machines.
Apart from that, the casino also has two separate rooms that include table games. One room is available to all casino visitors, while the second table game room is reserved for high-rollers who want to enjoy a more discreet and luxurious atmosphere.
But, as one of the biggest EU casinos, Casino Barrière Enghien-Les-Bains also features much more than just gambling games.
It also includes the gorgeous Théâtre du Casino, which often hosts music and comedy shows.
Moreover, Casino Barrière Enghien-Les-Bains offers a superb restaurant and a couple of bars where you can refresh between your gambling sessions. You can even book a hotel room if you plan to stay for more than one day.
5. Casino Estoril, Lisbon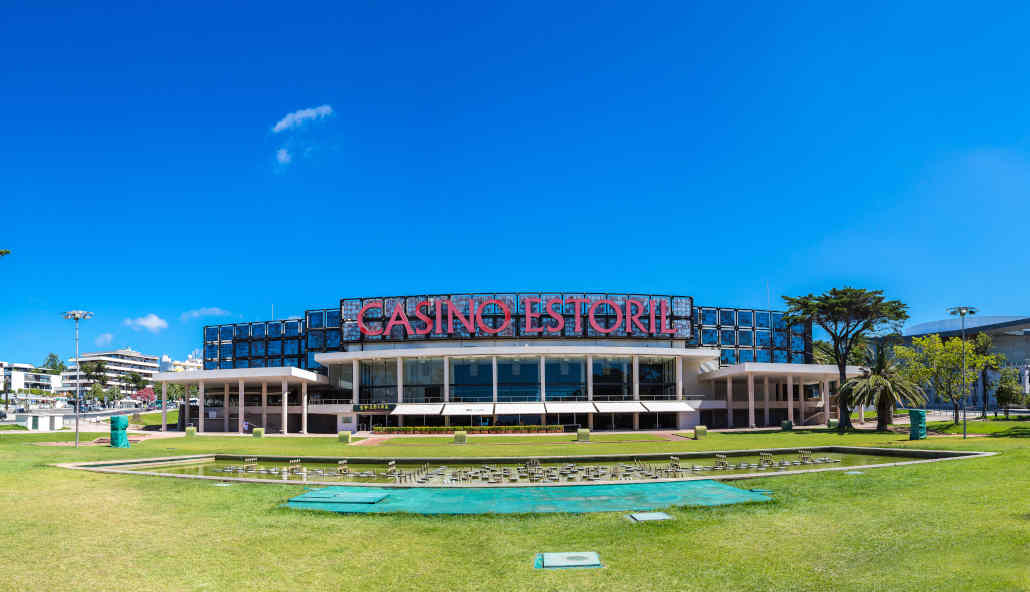 The first stone of the Casino Estoril was laid in 1916 on the outskirts of Lisbon. At the moment it opened its doors, Casino Estoril was one of the biggest casinos on the continent, a title it still holds nowadays.
During its history, Casino Estoril played an essential role for the local community but also served as a set piece for some more significant world events.
During World War II, Casino Estoril was a gathering place of spies and various wartime adventurers. It was the main inspiration for Ian Fleming when writing the James Bond novel Casino Royale.
Casino Estoril includes over a thousand slot machines and more than 35 various table games. When it comes to the latter these include poker, blackjack, baccarat, roulette, and others.
The casino regularly hosts poker tournaments. It hosted a number of WSOP International Circuit events over the years.
But, Casino Estoril has much more to offer, even if you're not into gambling games. There are many restaurants, bars, nightclubs, and discos that are open all year round.
The Auditorium at Casino Estoril features live performances from well-known artists and musicians.
4. The Empire, London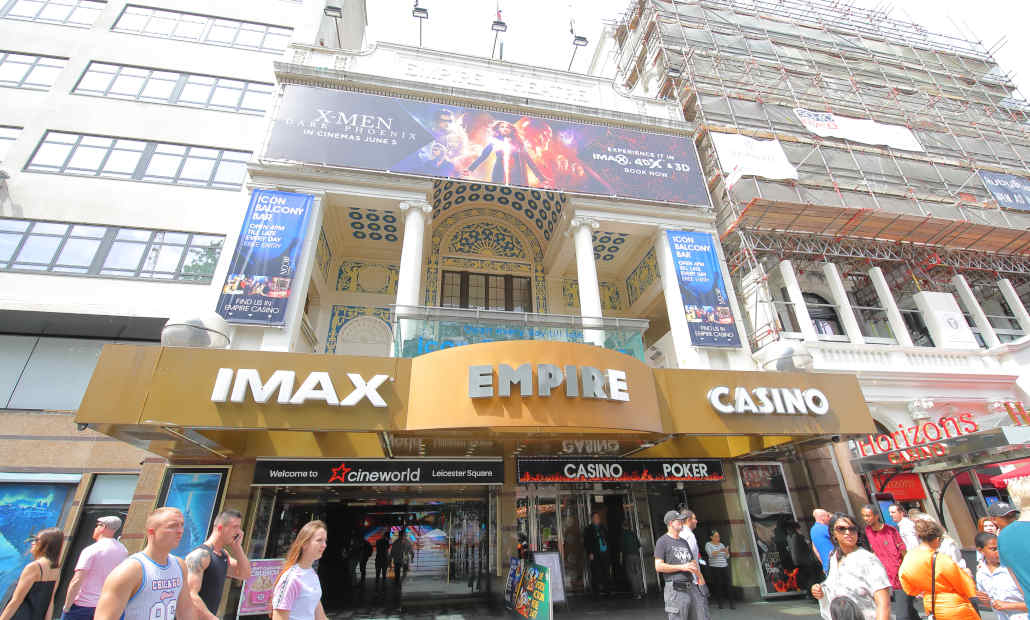 After significant reconstruction, the casino at The Empire opened its doors in 2007. However, the building's history goes much further than this year.
This location north of Leicester Square has been used as a premiere cinema and theater since the late 19th century.
Surprisingly, The Empire has a relatively low number of games compared to most European casinos on this list.
There are only a bit over 120 gaming machines and 50 tables. There's also a separate poker room. All of this is spread over a gaming room that spans two floors.
The Empire is surrounded by several bars and restaurants where you can hang out and enjoy the atmosphere of the bustling Leicester Square.
While the casino is open at all hours of the week, it doesn't offer any hotel accommodation.
If you want to test your luck at The Empire, keep in mind that you'll most likely run into massive crowds, no matter when you go.
As it's the biggest casino in London, one of Europe's biggest cities, it's also a popular destination for many locals and tourists who enjoy gambling at EU casinos.
3. Resorts World, Birmingham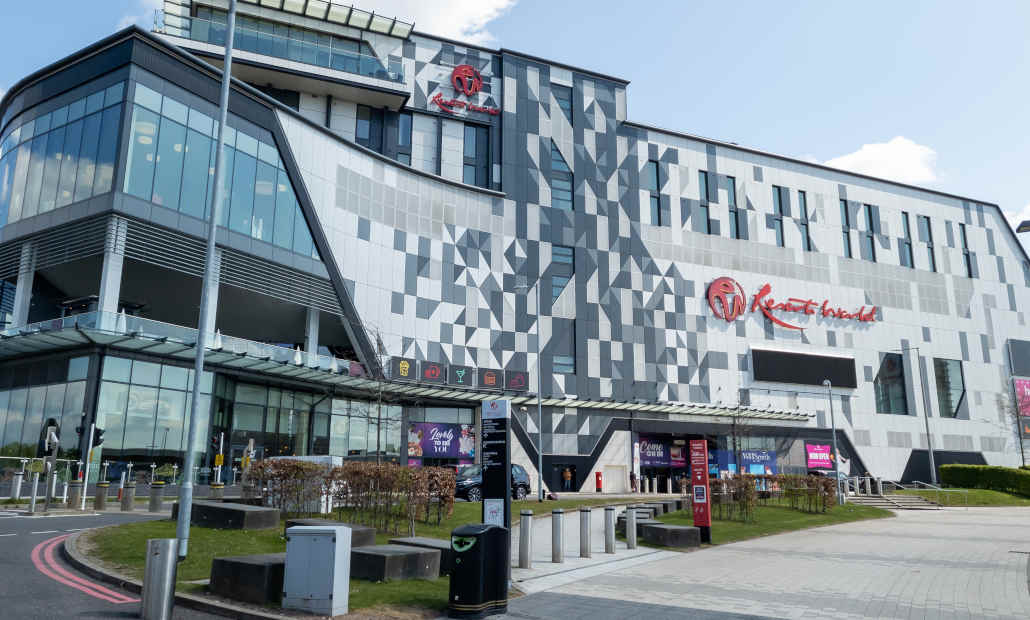 Resorts World is the largest casino in the UK. It's seven stories high and covers over 50,000 square meters (538,000 square feet).
You'll find all of your favorite games, as Resorts World has roulette, blackjack, slots, poker, baccarat, and even modern e-gaming terminals. High rollers can enjoy playing in a separate High Stakes Area.
But, to expand on this a bit, we should mention that the casino itself covers just 11% of the overall site. This should give you a better perspective of the sheer size of the Resorts World entertainment complex.
Apart from the casino, there's also a four-star hotel with 182 standard rooms and six luxurious five-star suites.
The complex has a shopping village that comprises 50 shops. Some of the most famous stores at the complex include Nike, Levi's, and The North Face, among many others.
If all of this wasn't enough, the complex also has a cinema with just under 1,800 seats and 11 screens. The cinema includes two coffee shops.
There's also a giant conference center that can seat 900 people. Overall, Resorts World Birmingham is a massive venue you can stay at for days without getting bored.
2. Casino de Monte Carlo, Mónaco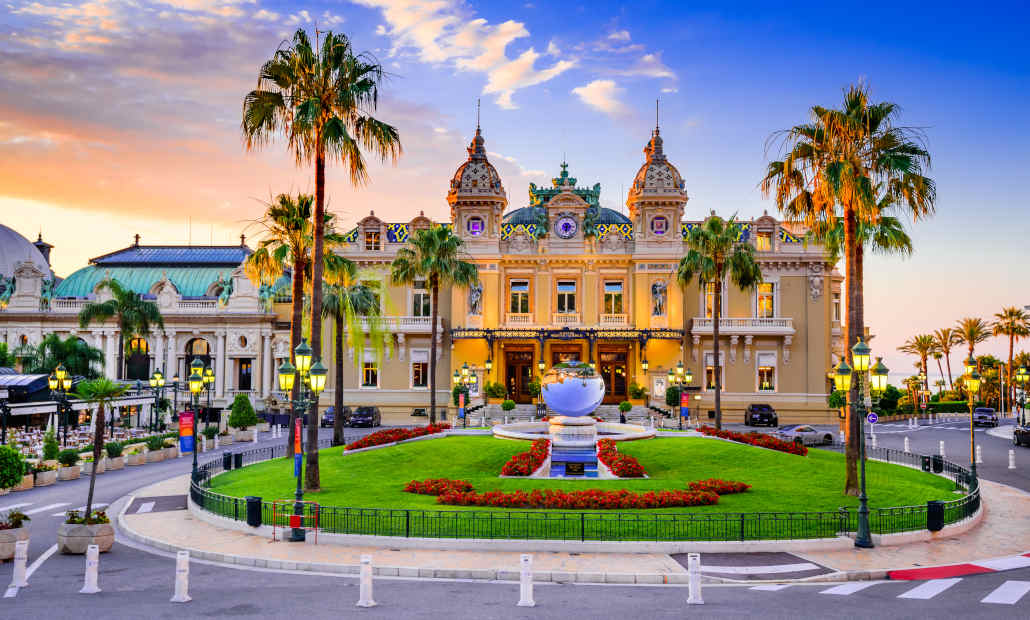 This is not only one of the biggest EU casinos but one of the oldest ones on our list. But, Casino de Monte Carlo is much more than just a gambling venue.
It's a complete entertainment resort that includes a casino and the Opéra de Monte-Carlo opera house that seats 524 people.
This grand casino first opened its doors over 150 years ago, in July 1865. Over the decades, it was expanded and transformed several times to become what we recognize it as today.
Casino de Monte Carlo offers almost a thousand slot machines of all varieties. Besides this, you can also try your luck at blackjack, craps, roulette, Texas Hold'em, punto banco, and other casino games.
The casino is very popular in mainstream culture and is often associated with James Bond, the best-known fictitious spy in the world.
It was a filming location for many other gambling movies and shows, most notably the blockbuster hit Ocean's Twelve.
What's interesting about Casino de Monte Carlo is that it is owned and operated by a company in which the majority owners are the Monaco government and the Monaco royal family.
What's more, Monaco citizens aren't allowed to play in the casino or even enter its gaming rooms.
1. Casino di Campione, Monaco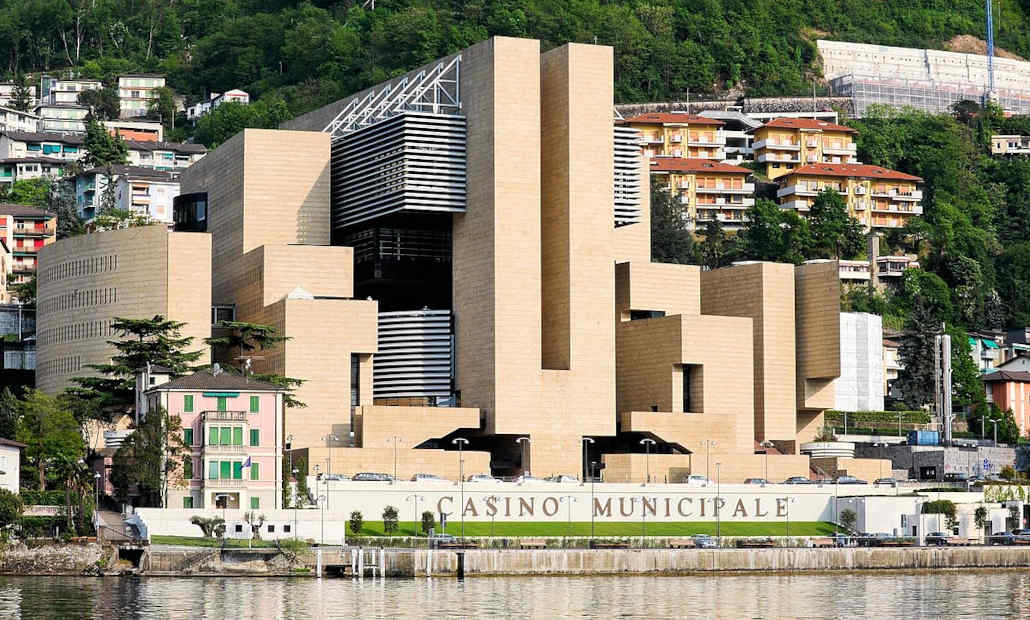 Headlining our list of the largest EU casinos, Casino di Campione in Monaco is the biggest casino in Europe. Casino di Campione has had a turbulent past during most of its existence.
It was founded in 1917 and was first used as a site to gather politicians, diplomats, and other high-ranking officials during World War I. It was soon closed but reopened in 1933.
In 2007, the casino moved to a new location, where it still stands today. This new location includes a gaming space of over 55,000 square meters (over 590,000 square feet) spread across a whopping nine levels.
The new building was built next to the old one and included enough gaming space for 56 tables and 500 slot machines.
The casino offers all of the popular games, including roulette, slots, baccarat, poker, and unique game variations like chemin de fer.
Unfortunately, this newly-built casino went bankrupt in 2018 and closed for a couple of years.
However, after a few years of legal trouble and financial consolidation, Casino di Campione is again working and accepting customers from all corners of the world.