How Often Should You Play and Study Poker?
How Often Should You Play and Study Poker?
There is no doubt that poker is a hugely popular game. Although it's hard to say just how many people play the game in 2020, it's enough to look at numbers at some of the major online rooms at any time of day to get a pretty good idea.
Like any form of gambling, there is an undeniable element of chance to this popular card game. However, it's also strongly reliant on skill.
In fact, many countries that outlaw games of chance – such as the majority of India – allow poker games on this basis.
This means it's possible to boost your performance by learning about and playing the game frequently.
The question is, how to best balance the two? How much time should you spend playing and how much of your busy schedule should be devoted to studying?
The answer to this question isn't one dimensional. The key is to find just the right balance where you're adopting new skills quickly enough to keep up with the competition but also put in enough hours at the tables to benefit from these newly acquired skills.
How Often Should You Play?
There's no one-size-fits-all answer to the question 'how often should you play poker?'
If you want to improve your skills, then playing as often as you can is a good way to develop a basic strategy quickly.
But it's not just about putting in the hours. Whether you like to play in person, at a casino or with friends, or at an online PayPal casino, you should try to make the most out of every single session, and not just in terms of money.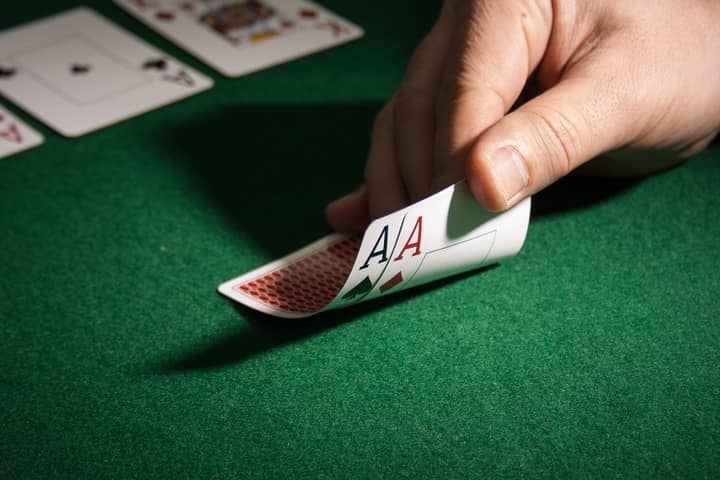 We've compiled a list of tips to make your poker sessions more effective (and less risky).
If you're relatively inexperienced, you can start playing for play money and getting involved with some online freerolls. This will help you learn the basics of the game with no financial risk.
Take your time with every important decision. While you should do your best to keep the game flowing, sometimes you need the time to think, and that's okay. This won't just help your results in that particular session but will help you develop a better poker mind.
Play against a variety of different opponents and in different scenarios. One of the tricks of a good poker player is that they can make good decisions under pressure and you shouldn't be avoiding these spots. If you start feeling too comfortable in a particular game or at a particular stake, it might be time for a new challenge.
You want to play as much as you possibly can, but only if you're capable of doing so while fully focused. Putting in the hours just for the sake of it simply won't cut it in poker.
The game can be very unpredictable even when playing well, and it's quite unforgiving if you make a lot of mistakes.
You want the hours spent playing to be productive in every sense of the word. Your primary goal is to make money, but you can also learn a lot from every single session.
The bottom line is that studying and playing poker aren't always different things. You'll learn a lot by playing, but you'll also need to put in some extra hours focusing just on studying the game and learning new strategies.
How To Study Poker
Studying poker can be an excellent way to understand more of the theory behind the game. Watching online live streams of poker games is a great place to start.
This will give you the opportunity to see skilled and experienced players make decisions under pressure and in real-time.
Many of these streamers will also willingly share tips, advice, and poker hands analysis, so you'll be getting free education and entertainment at the same time.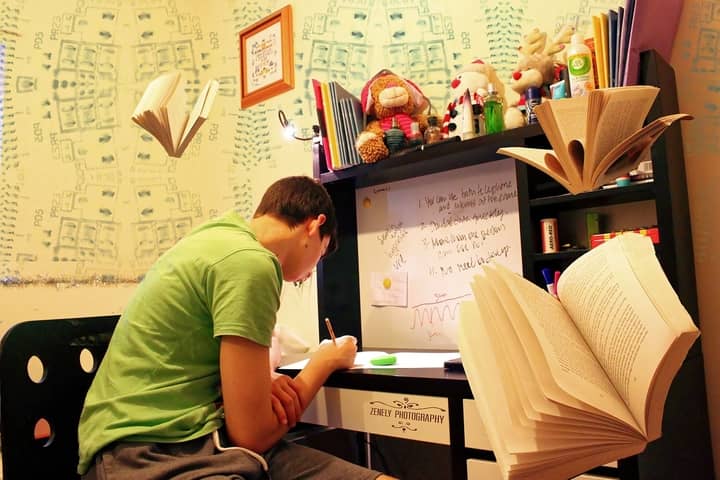 Once you master the basics, you'll need to develop a more serious studying routine and probably focus on a specific game format: cash games, tournaments, sit and goes (and their various subtypes).
There are many different skills needed in poker, and spending some time developing each of them should help give you an edge in all formats.
Reading people and being able to bluff
Maths skills to work out odds, outs, and much more
Resilience and adaptability
These skills take time to develop and you shouldn't expect to see any significant progress overnight. It can take months and even years to understand and accept some of the more complex concepts fully.
Even some very experienced players have problems with variance and tilt and are prone to making mistakes when cards aren't falling their way.
Balancing Your Study & Play Time
When you first start, you'll probably be itching to play, and the idea of studying the game won't be very appealing. That's fine.
As long as you stick to low limits, you can have a bit of fun, experience the game, and maybe try to pick up some basics.
As you start to get into poker more seriously, you'll need to add some study sessions into the mix.
It's hard to quantify the exact ratio as it will depend a lot on how fast you acquire new skills. But try to put in at least one or two hours of study every day you play.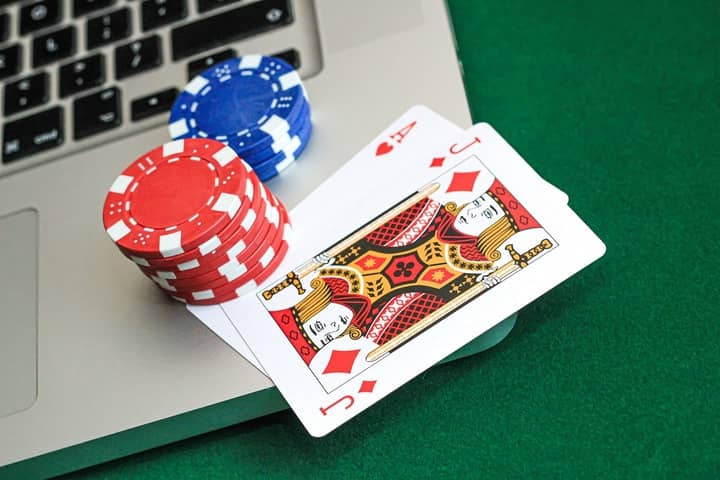 It doesn't have to be hard-core stuff to begin with. Watch some videos, read some strategy articles, and maybe get involved with some strategy forum discussions.
As you move up and games become tougher, the amount of time you'll need to invest as well as the difficulty of the content you'll need to adopt will increase. At that point, you'll likely want to check out some of the best poker training sites to find relevant content and sink your teeth into it.